2020 Mass. Election Dynamics In Flux As Deadline Approaches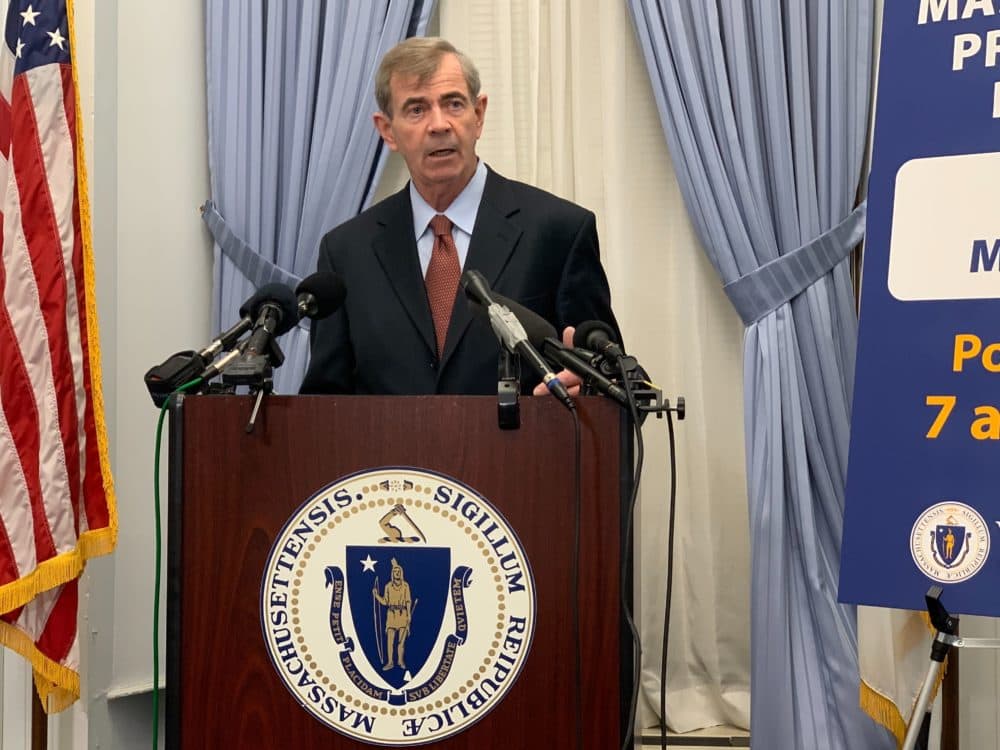 This article is more than 1 year old.
With Secretary of State William Galvin preparing to print ballots in less than three weeks, lawmakers are set to convene a hearing Thursday afternoon to review the idea of mail-in ballots and expanded early voting in this year's elections.
During the spread of COVID-19, a virus whose future path and severity is unknown, the ideas have drawn support from elected officials and people concerned about public health risks that may come with traditional in-person voting. Galvin hopes to print ballots by June 2, ahead of the Sept. 1 primaries, and has warned lawmakers that action is also needed soon because other states are taking similar actions, creating supply chain issues for materials and equipment.
"We need to have our plan in place very soon, so that my office can order a sufficient number of mail-in ballot materials for voters, and so that voters can start getting those ballots," Galvin said last week. "The more time our local election officials have to prepare, the more smoothly this election will run for everyone."
Tufts University's Center for State Policy Analysis last week concluded that demand for absentee and mail-in voting "will likely be enormous, requiring dramatic upgrades to state and municipal capacity." In 2016, only 4 percent of registered voters received ballots by mail, researchers said.
Voting by mail will likely cost $12 million to $30 million statewide for the Nov. 3 election alone, the center estimated.
Voters in two Senate districts head to the polls next Tuesday for traditional in-person voting to elect successors to former Sens. Vinny deMacedo of Plymouth and Don Humason of Westfield, but expanded absentee voting has also been made available. Democrat Rep. John Velis faces Republican John Cain in western Massachusetts while Republican James McMahon and Democrat Susan Moran compete to the south. Voters in those districts may apply to receive a ballot by mail, with ballots due back at city or town hall by the close of polls on election day.
"If you are not able to print an application, you may request an early ballot by writing a letter to your local election office," Galvin's office writes on his website. "Be sure to include your name and address, the election for which you are requesting a ballot, and your signature. If you need the ballot mailed somewhere other than your home, be sure to provide that address."
The Election Laws Committee holds a hearing on bills sponsored by Sens. Cynthia Creem and Becca Rausch and by Rep. Jeff Roy at 1 p.m.