Millions In Debt, Not Much Revenue In Sight: Coronavirus Slams The Brakes On Growing Bus Business
Play
This article is more than 2 years old.
Editor's note: In this series, My COVID Economy, we ask: how has the coronavirus affected your work or financial life? To share your story, check out our original call out.
Say you run a family business, one you've spent years of your life building. What do you do when your revenue suddenly disappears?
That's what happened to Jose Perez, who lives in Revere and runs an Everett-based company called DPV Transportation Worldwide with his brother, Daniel Perez.
Until recently, this family business, which provides corporate shuttle and private car service, seemed to be thriving. But then, the coronavirus outbreak slammed on the brakes.
Although Massachusetts Governor Charlie Baker is expected to soon provide details on a plan to gradually reopen businesses that were shut down nearly two months ago to contain the spread of the coronavirus, many small business owners, including Perez, are not sure how much longer they can wait.
To hear Perez in his own words, click the play button above. The following are excerpts from an interview and email exchanges.
---
My COVID Economy: Jose Perez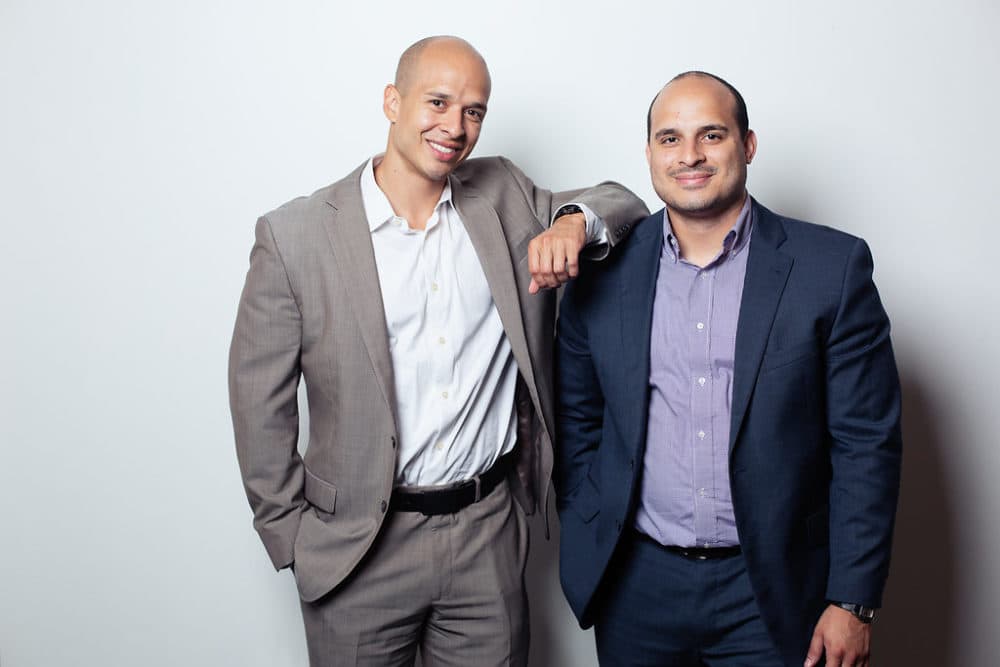 How did your business get started?
It's been around for 14 years. And it's owned by Daniel Perez, which is my brother, and myself.
(The brothers started the business in the mid-2000s, several years after their family moved to East Boston from Colombia. In the beginning, Perez said, it was a pretty bare bones operation.)
It consisted of computer in a downstairs basement from our parents. It consisted of one vehicle. It was 14-passenger Econoline van. And we would just literally go to the airport and say, "airport shuttle!" and try to solicit people, and take them for 14, 15 bucks to downtown.
I was 14 years old and my brother was 17 years old. My dad was in the business as well. My sister was in the business. It literally was the whole entire family.
I was driving. I didn't even have a license back then, so I would literally use my brother's license to drive the van. My brother and I look very similar to each other.
But that's what you call motivation. Ambition, man. Nothing could stop us.
We were the chauffeurs at the time. We were doing everything. We were doing reservations, then changing our voices to think that we were doing accounting.
You literally call, like, "Hey, I need a receipt for this thing."
"Aw yeah, let me transfer you over to the accounting person." And then it will probably be me, just playing another different voice. You know, women's voice or whatever, (using falsetto voice): "I'll send it right over."
It was creating that image that we were a big company. Fake it 'til you make it kind of thing.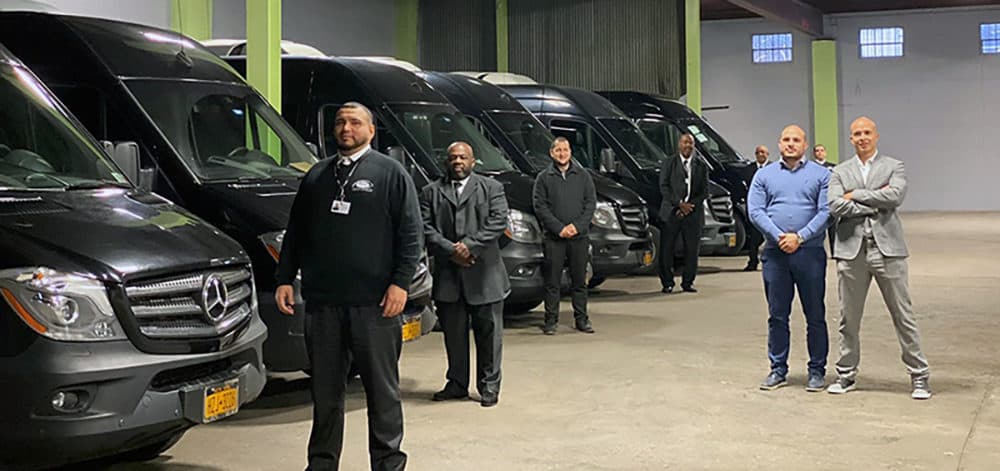 What does the business look like today?
Today, we have over 250 employees. We have managers. We have shift supervisors. We have fuelers. We have accounting groups. We have a human resources department. Safety and compliance manager. I mean, the company has transitioned.
(Most of that growth, Jose Perez said, happened after DPV scored a contract to provide shuttle service for the Encore Boston Harbor casino beginning in Summer 2019.)
The company completely doubled in size.
We almost lost our shirt to this new business because we went into so much debt. I mean, we accrued $12 million worth of new buses. We went in and rehired a bunch of people. We moved our facilities.
That took a lot of grinding and fighting. And we almost did not make it.
We were counting the first year, 2019, to stabilize what was happening and then maybe, 2020, start seeing some profitability or be in a better position.
Then, here we go again. Coronavirus. Round 2. And it's like, crap. What's going to happen?
How has the coronavirus shutdown affected your business?
Recently, our company has decreased roughly about 95% due to the coronavirus.
We are a company that mainly survives based on corporate America. We are a company that transports folks back and forth. And that changed because nobody's traveling right now. No one's going anywhere. Not only people are not traveling but companies are telling people to stay home. That means our shuttles are just staying still.
We have furloughed a lot of employees. A lot of employees. I think we are 237 furloughs so far, give or take. We have pretty much put banks on furlough as well. We're not paying anybody. We've got to reserve our cash.
We are going into debt for roughly anywhere between $300,000 or $400,000 every month that we're shut down because payments are being deferred, payments are not being waved. Sometime you're going to have to pay that back, right?
Let's just say that we pushed this on another month or two, that's going to put us back for $2 million. Which means that we're going to be working practically free for many years in order to pay that off.
And it's a scary thought. You don't go into entrepreneurship to not make money.
You recently received a loan from the paycheck protection program. What difference will that make to the business?
The [Paycheck Protection Program] loan would help if we were open. For now, it would have to be used as a loan. No more options until we could have more grants.
But when you put it into context, the PPP really is not that great for us because we are still 95% shut down, we will literally have to rehire people to stay home.
Our particularly industry got zero dollars allocated for funding from the federal government.
Most folks in my business, in the bus world, they're not really wealthy folks. We're just really striving individuals, right? And we are smaller companies that need the help, and they're just not helping.
How long can you hang on if things keep going like they have been? 
Probably another two months, if anything.
I'd say the advantage that my brother and I have today is that we're young, we're ambitious. I'm 29. He's about to turn 34. We're either going to make a lot of money and be very successful with this thing, or we're going to be very bankrupt.
This segment aired on May 15, 2020.