Mass. High Court Refuses To Release Convicted Prisoners Because Of COVID-19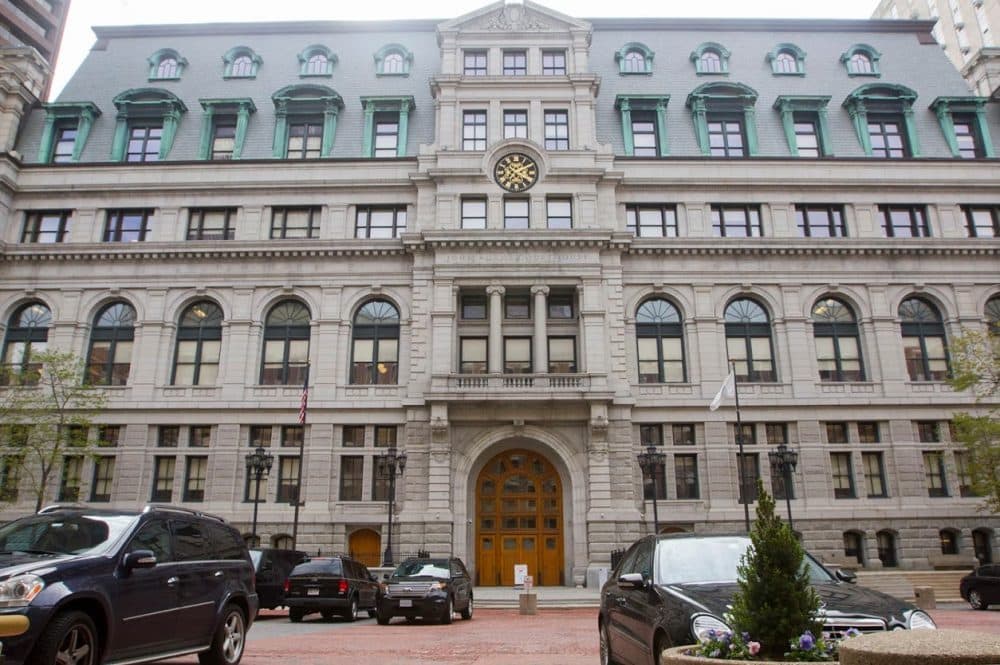 A Massachusetts Supreme Judicial Court ruling Tuesday denied a request to release sentenced prisoners seeking release because of the coronavirus pandemic.
The state's highest court said although incarceration increases the risk of contracting the sometimes deadly COVID-19, it does not violate the Eighth Amendment's provisions against cruel and unusual punishment.
The justices, however, did rule that those involuntarily committed to addiction treatment can seek immediate release. The SJC also asked a Superior Court judge to continue to review issues related to the case.
Tuesday's ruling followed a request for a preliminary injunction sought by Prisoners' Legal Services of Massachusetts. The group asked the SJC to broaden its previous ruling that said some prisoners could seek release because of the pandemic, including those who have not yet been sentenced. That suit also sought the release of those committed to addiction treatment in jails and prisons, arguing that in the pandemic, treatment is limited and confinement poses health risks.
"We are disappointed that today's ruling declined to order releases at this time," said a statement from  Elizabeth Matos, executive director of Prisoners' Legal Services. "Our clients in the DOC have been enduring eight straight weeks of solitary confinement conditions and have only recently been allowed to get a few minutes a week of fresh air. In addition to a public health crisis, there is a serious mental health crisis in our prisons and jails."
The justices said the suit did not establish that the state Department of Correction was "deliberately indifferent to a substantial risk of serious harm" to those incarcerated, and noted that DOC has taken steps to reduce the spread of the virus. It said most DOC facilities are not overcrowded, masks are being provided and more testing is being done.
"While the plaintiffs contest whether these various directives are sufficient ultimately to ensure inmate safety, it is difficult to dispute that they show ongoing attention," the ruling said.
The DOC said it is pleased by the ruling and is continuing to take steps to ensure the health of prisoners and staff in its 13 facilities.
"The administration is pleased that today's decision appropriately reflects the unprecedented steps that Massachusetts' criminal justice agencies have taken to support the health and safety of the people in our care, our vendors, and staff, and we remain committed to adopting effective strategies that protect the public at large while safely managing our facilities," said a statement from the state's Executive Office of Public Safety and Security.
But Tuesday's SJC ruling urged the state to do more to release prisoners. It questioned the long-term effects of emergency measures in the prisons and jails, such as a systemwide lockdown and banning visitors and programming.
"As the pandemic drags on, it is even more important to press forward with such [prisoner] reductions because the current lockdown that is being used by the DOC to contain the virus cannot reasonably continue indefinitely," wrote SJC Chief Justice Ralph Gants in a concurring opinion. He also wrote that other means of reducing the prison population — like through parole or home confinement — should be considered.
The ruling is based on a report done for the SJC by Superior Court Judge Robert Ullman. That report was based on three days of hearings in which prisoners and attorneys provided testimony about the virus in state jails and prisons.
DOC Commissioner Carol Mici said the department had taken steps to reduce the prison population, and she did not have the authority to release prisoners to home confinement.
Gants disagreed. He pointed out that actual releases from prisons were modest in April compared with the first quarter of the year before the pandemic hit, adding that county jails have released a higher percentage of prisoners.
He also said the commissioner holds the authority to make changes and can place prisoners on home confinement. He said if the department does not take further steps, it could face future legal action.
"Although what the DOC and parole board are doing now may not likely demonstrate a reckless disregard for the health and safety of prisoners arising from the risk of transmission of the COVID-19 virus," he said, "continuing unchanged along that same path in the months ahead might constitute reckless disregard, especially if we are hit with a new wave of COVID-19 cases."
The ruling also said that judges cannot involuntarily commit someone to addiction treatment unless there is a determination that the danger posed by substance use outweighs the risks of COVID-19. Those now committed under the state civil commitment law known as Section 35 can file motions for immediate release, and those motions must be decided within two days.
The number of people involuntarily committed to treatment by the courts in Massachusetts dramatically dropped during the pandemic. Information provided to the court for this case showed numbers for the two state Section 35 programs in correctional facilities — the Massachusetts Alcohol and Substance Abuse Center (MASAC) in Plymouth and the Stonybrook Stabilization and Treatment Center that's part of the Hampden County Jail. Between March 13 and April 23, the MASAC population declined by 82%, and the Stonybrook population declined by 57%. Last month, MASAC reported that two men committed to treatment there tested positive for COVID-19.
In April, the SJC ruled that some prisoners could seek release such as those not yet sentenced. The high court appointed a special master to compile weekly data from state prisons and jails on testing and infection rates.
The most recent report said almost 600 prisoners have tested positive for the virus, and more than 1,300 people have been released since the April ruling. Eight prisoners in Massachusetts have died from COVID-19.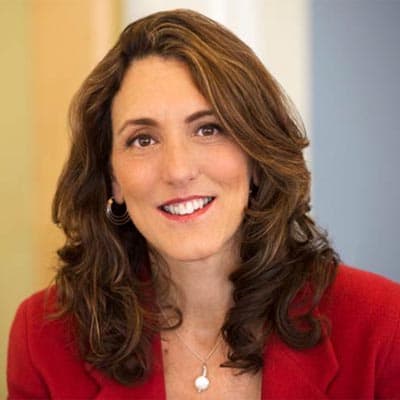 Deborah Becker Host/Reporter
Deborah Becker is a senior correspondent and host at WBUR. Her reporting focuses on mental health, criminal justice and education.