Hundreds Gather For Vigil In West Roxbury To Honor Victims Of Police Killings
Several hundred people gathered at the Holy Name Rotary in West Roxbury on Monday for a silent vigil in honor of victims of police killings and brutality.
Most of those in attendance wore masks and practiced social distancing. There were no speeches, but many carried signs that read "Black Lives Matter," or bore the names of black victims of police killings.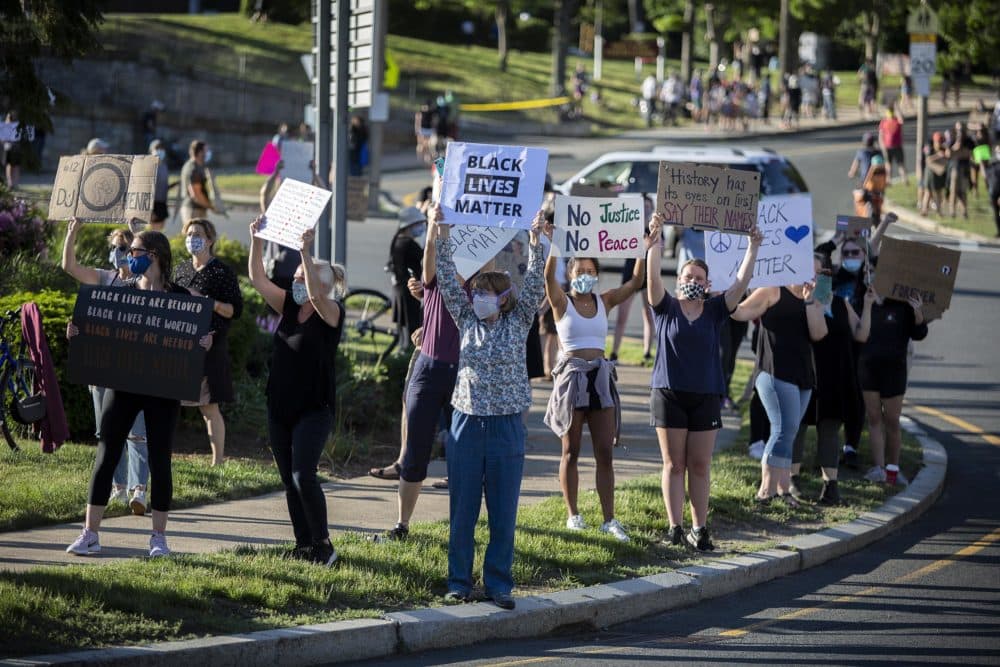 The event was organized by Progressive West Roxbury/Rosindale, which held a similar vigil in the neighborhood last week.
The gathering was the latest in a series of demonstrations against police brutality in Boston following the death of George Floyd, a black man who died after a white Minneapolis police officer kneeled on his neck for nearly nine minutes.
There were only a handful of police officers among the crowd, which stretched to the police station in West Roxbury; last week at a vigil in the neighborhood, hundreds of officers were lined up to greet the demonstrators, gripping batons.
Also in attendance was Tito Jackson, a former Boston City Councilor and 2017 Boston mayoral candidate. He led a few chants but, per the organizers requests, there were no speeches at the vigil.