Independent Movie Theaters Are Feeling The Pandemic's Financial Crush
Fourteen years to the day after his grand opening, CinemaSalem owner Paul Van Ness announced his theater will not reopen even after coronavirus restrictions are lifted. Van Ness had put the business up for sale in December 2019. With an outpouring of interest, he narrowed 25 offers down to two and was getting ready to sign a deal. But then COVID-19 struck and neither buyer could make the numbers work.
As dozens of small, independent movie houses like CinemaSalem look beyond the financial crush of pandemic closure, they may go out of business completely. That's the harsh reality that Dylan Skolnick sees. He co-operates the Cinema Arts Centre in Huntington, New York and serves as the community forums moderator for a national association of movie exhibitors called Art House Convergence.
Skolnick says that for any organization based on gathering people together, the pandemic "slices across what we do like a razor, right to the core of our mission." A lot of places don't have deep pockets, he says. "Not everyone will be able to reopen."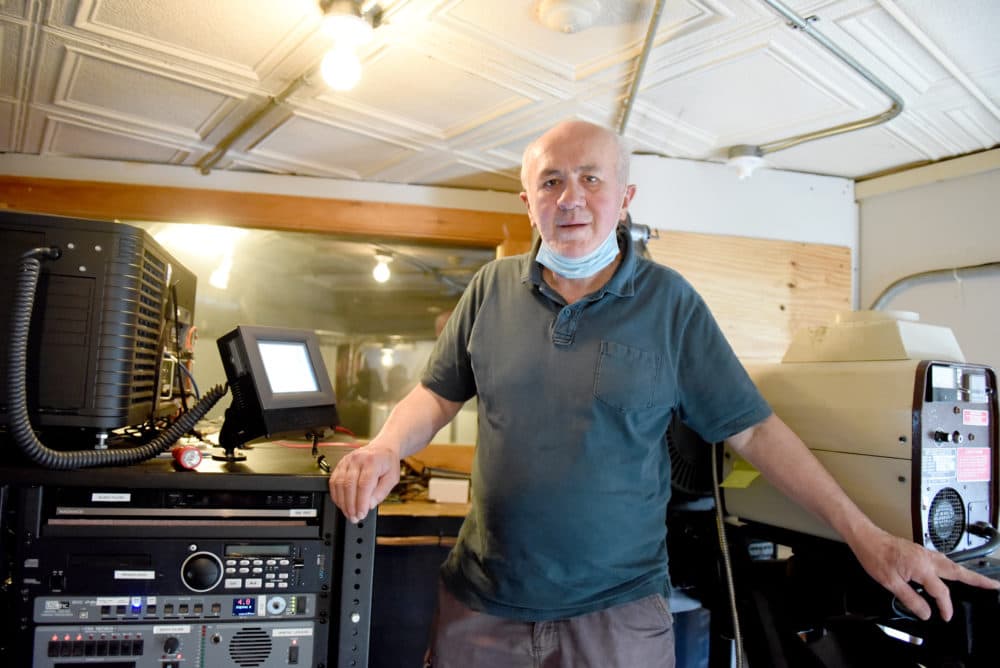 Skolnick's theater happens to be a nonprofit, which he thinks has its advantages right now. "We have other sources of income. We can ask people to donate." However small, for-profit theaters that rent their space — like Cinema Salem, The Screening Room in Newburyport, or the Cape Ann Community Cinema in Gloucester — depend solely on ticket and concession sales and are at the mercy of landlords. Skolnick speculates that as a result, they may be "hardest hit in this crisis."
The Screening Room, located in a high-traffic yet walkable commercial spot similar to CinemaSalem's, went on sale in May 2019. Andrew Mungo, the owner for 38 years, reports receiving a "constant stream of email and inquiries." But unlike Van Ness, Mungo says that over the last four or five years, business had been steadily growing. For December 2019's screenings of "Little Women," even with just 99 seats, he says, "we were beating Salisbury." (Salisbury, Massachusetts has two cinemas, Cinemagic and Vision Max Cinema.)
Mungo cites age and health-related reasons for wanting to move on. He doesn't see himself re-opening when the Commonwealth gives the okay. "The only way we reopen is to find a buyer," he says. He has been in talks with a few interested community groups but no deal has been solidified enough to go public.
While Mungo fears for movie-going overall ("it could be a one-century phenomenon"), he remains optimistic about The Screening Room in particular. "Arts centers are doing better than the industry as a whole because they had a more dedicated following," he says.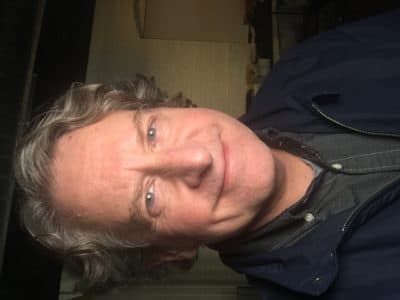 Upon hearing the June 2 announcement of permanent closure, nearly 200 CinemaSalem followers posted laments on Facebook. "This is such sad news. The Cinema was such a part of what made Salem, 'Salem,'" wrote Sean McDaniel.
Van Ness says he was surprised that new potential buyers came out of the woodwork. "Tons of people are very interested but not that many are qualified financially or even in terms of their passion," says Van Ness. (It could be compared to people who dream of owning a bed and breakfast but what they really want is to stay in one.)
Van Ness bought the dormant Salem Flick, renaming it CinemaSalem, more for his love of movies than his theater management know-how. Prior to that, the venue had changed hands several times as part of various theater chains. He says he had a life-changing moment every week at CinemaSalem. And while not a movie event, he recalls filling all theaters with people who wanted to watch the 2008 Obama inauguration together as particularly powerful. "There's this value to a shared experience that's unlike all the other alternatives," he says.
Yet financially, Van Ness says running CinemaSalem was "never comfortable." For about 12 years, it became "an unpredictably predictable thing" that attendance would be plus or minus 5% of the previous year. "From strictly business point of view it was kind of paying for itself, barely breaking even, or losing," he says. That changed in 2018 when ticket sales dipped about 20%.
Rob Newton says ticket sales for the 75-seat Cape Ann Community Cinema, which he owns, peaked in 2018. Then, "like everyone else [we] started to experience a drop in sales." Located on Main Street in downtown Gloucester since 2009, Newton began looking for a new location when landlords let him know they had "other plans for the space." Last August, he secured a spot in Rockport, even moved his cinema's signature couch seating, but ran into cost-prohibitive issues with sprinklers. Cape Ann Community Cinema has occupied a holdover space in Gloucester since last September.
"I think that the movie business is in grave danger until vaccine day," says Newton. Cape Ann has been offering virtual rentals, which has helped keep supporters engaged, but Newton says that income doesn't pay the rent and isn't sustainable. Even still, he says he'll include virtual screenings in his business plan from now on and he's building a streaming gateway to create an online subscription service.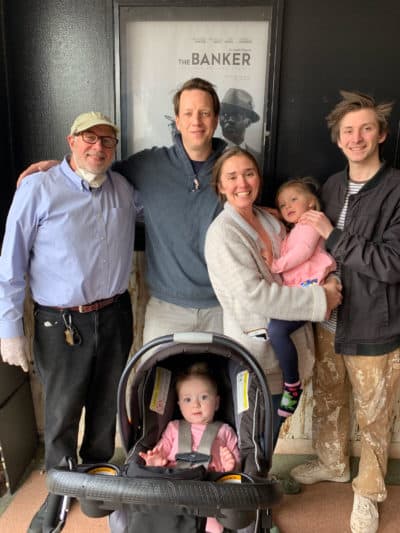 While Newton says he'd "love to open in Rockport after COVID-19," he acknowledges, "going to the movies is an enormous part of my life and a huge sacrifice to not do it. But my life and the lives of my family members are on the line here. I'll find another way for myself and my patrons until it's safe."
Cautious optimism also rules the day for the six-screen West Newton Cinema, which exceeded its GoFundMe goal by raising $45,000 since late March. That's when Bridget Bali joined her father David Bramante to help him keep his 42-year-old business going. Bali says the income has been "keeping the lights on so there's a building to come back to."
Bali recently posted a call for help on the cinema's website asking experienced painters, contractors, electricians and roofers because, along with heartfelt responses to the fundraiser, backers made suggestions about fixes to make to the building her father owns. She says they have not received "a ton of feedback," yet, she thinks it's important to be transparent with the community about how costly the business is to maintain.
Van Ness has decided the business model for running a solo movie house is broken. "It feels like the ownership of these institutions, whose revenue can't cover costs, should be spread out widely," he says.
Like a corner book store, also frequently operated as labors of love, the loss of a movie theater can change the face and feel of a neighborhood, says Van Ness. "Whatever a movie theater does is super important. Without one there's a horrible sense of loss and it can't really be replaced."