A Somerville Photographer Captures Emotional Impact Of COVID-19 In Portrait Series
Wearing masks has, in some ways, hindered our interactions with people. Seeing someone's face can help gauge how to approach them, what to say or whether to interact with them at all.
On the Masks of Boston website, photojournalist and photographer Katherine Taylor has been documenting individuals in a project called "Who Do You Wear a Mask For?" Accompanying each portrait is the answer to this question. It might seem obvious — to protect our loved ones and ourselves from contracting COVID-19. But Taylor learned there was more than one answer to this question.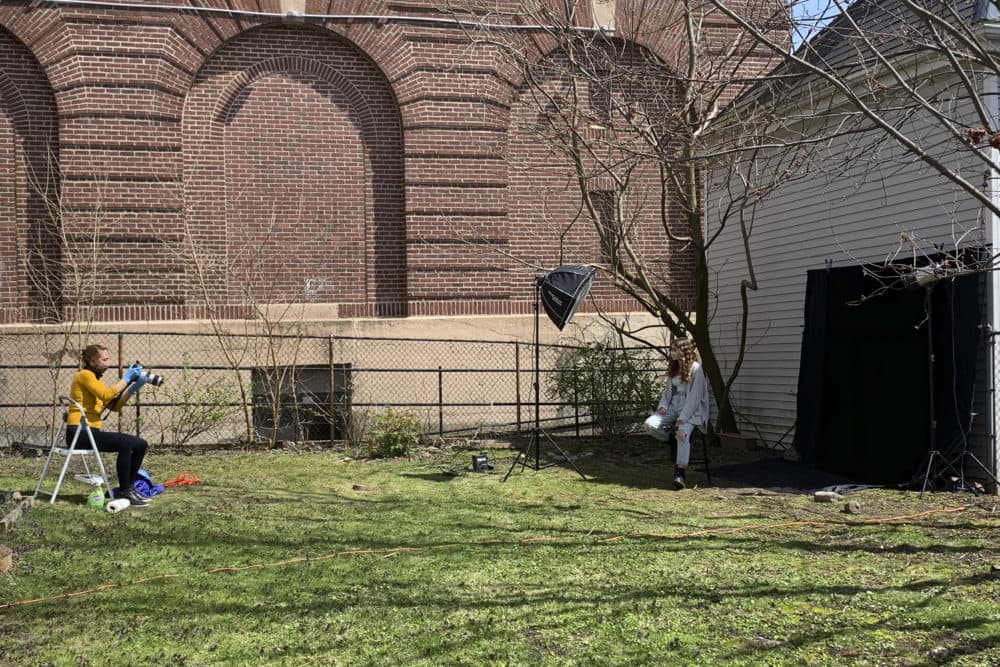 At the beginning of the pandemic in March, Taylor says she had a lot of fear surrounding COVID-19 — the fear of how to stay safe and keep other people safe. Whatever project she was going to create had to show respect to the participants by protecting them.
"My well-being is your well-being. Your well-being is my well-being," she says of her strong belief in wearing masks.
Talking to friends, she realized that people were experiencing the uncertainty of this health pandemic differently. The emotional toll it was taking on folks in her community was apparent in the conversations she had with people.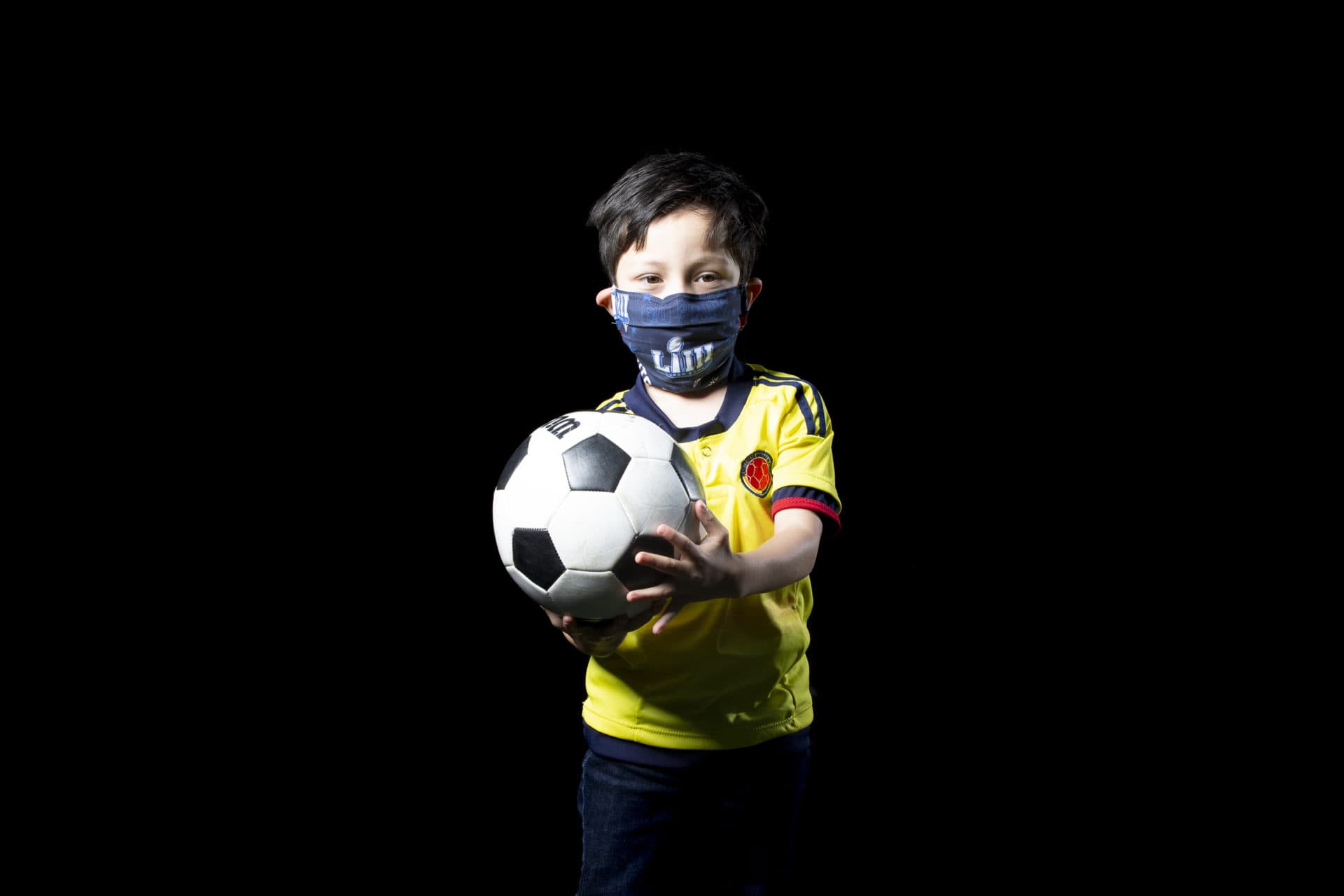 The idea for the portrait project was born out of her desire to ask people questions that allowed space to really speak about whatever it is they wanted to share. Taylor starts each photo session by asking the participants what the most challenging part of COVID-19 has been for them.
Then she asks them about what has given them strength during this time and whether there have been any unexpected positive outcomes. The last question she poses is who do they wear a mask for?
The project, which she started in mid-April, is split into two halves: one part is the portrait and the other is the responses to the questions. Through this work, Taylor hopes that people will connect with each other on a deeper level.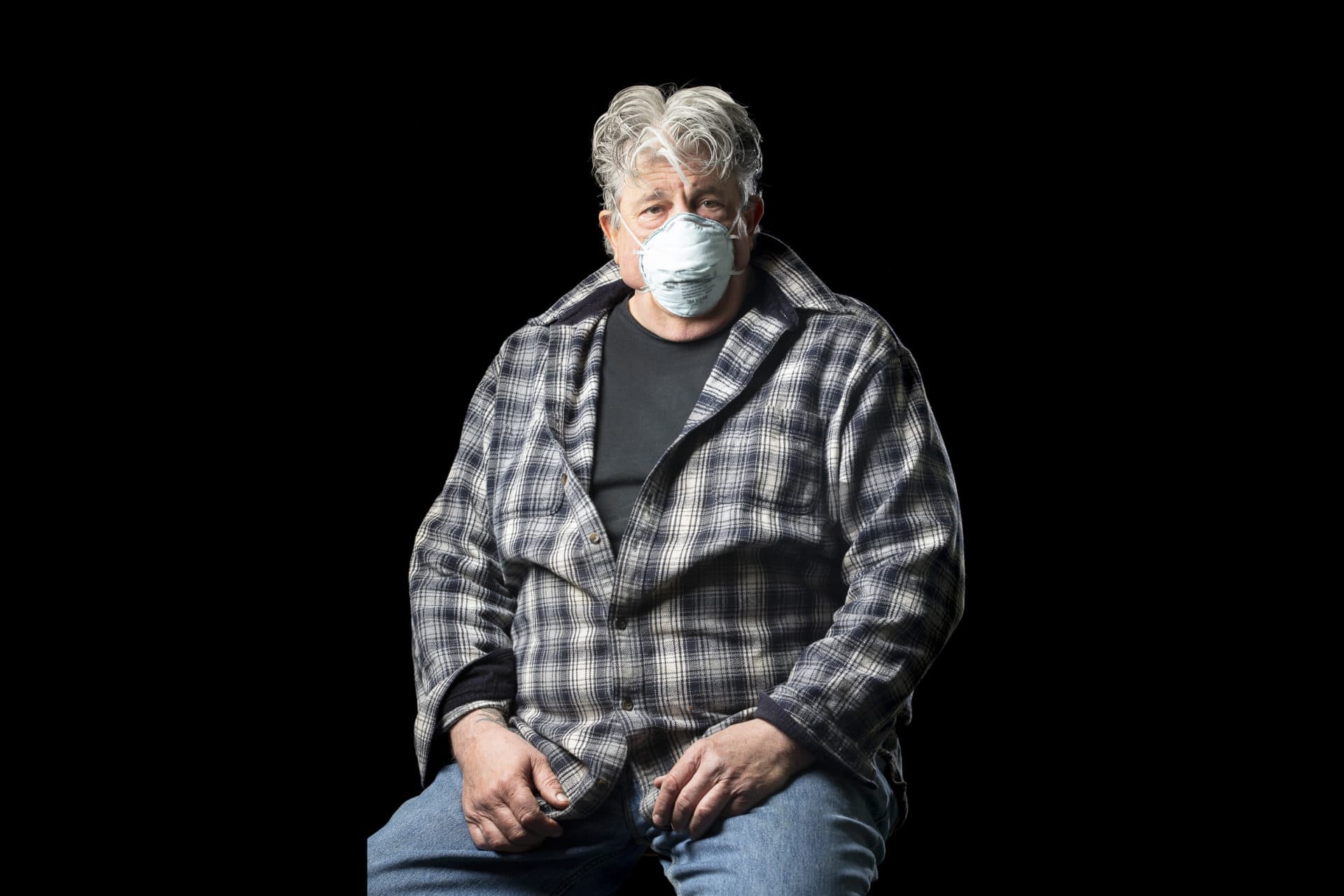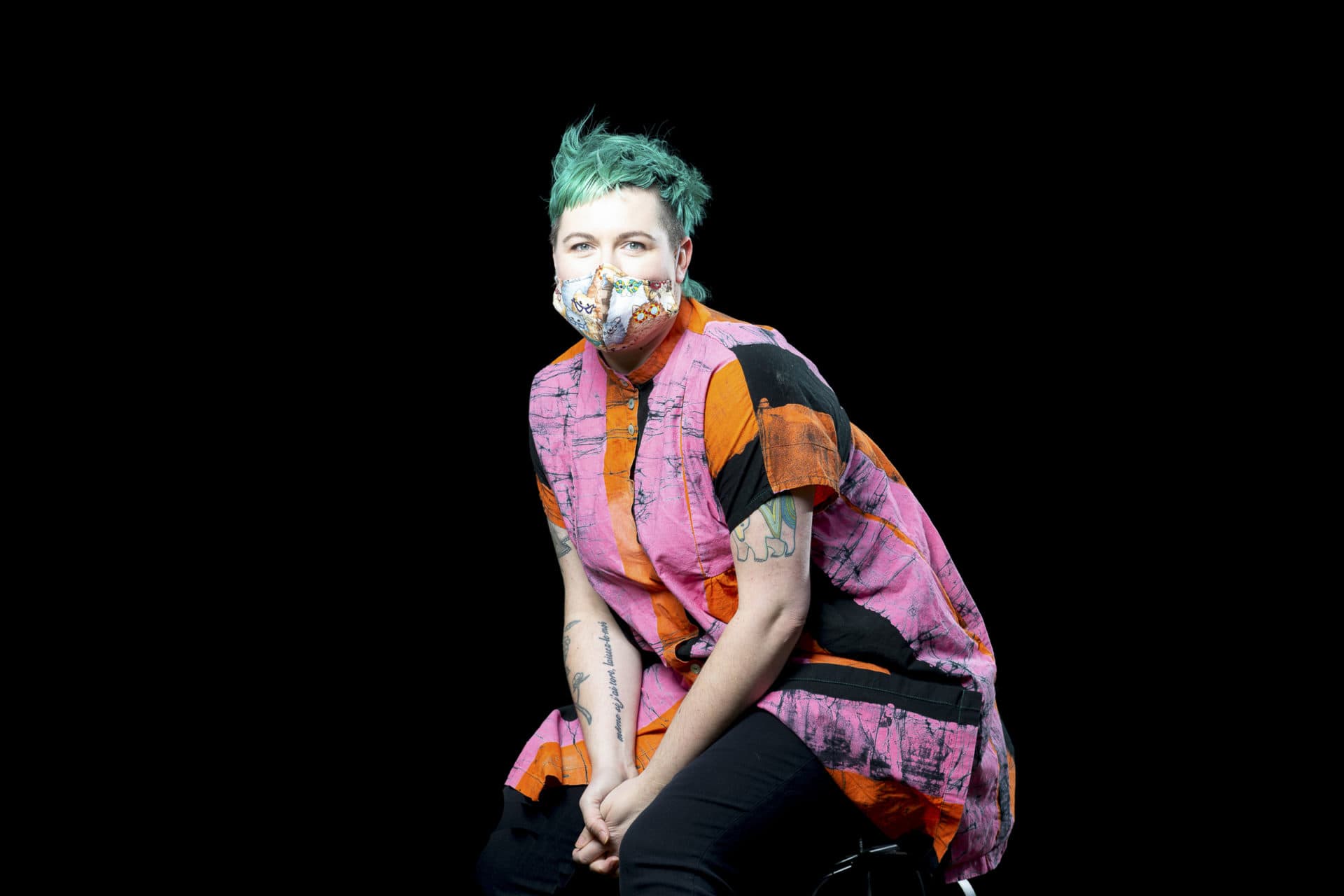 "There's increased empathy. There's increased awareness," she says. "People have a chance to read what somebody else has very vulnerably shared with me, which is beautiful."
Taylor started the project in her backyard, thinking it would be a responsible space to photograph people because of the control she had over the environment and her ability to be able to make it safe for everyone who wanted to participate. Her two goals for the project are making people more aware of the positive impact wearing masks has on their community and giving people the agency to say how they feel during this time.
"I recently read a quote by RuPaul and the quote was, 'The greatest act of kindness we can give each other is acknowledgment,'" she says. "That's kind of been my guiding philosophy with this project. So I welcome every voice."
For people who come across the portraits, Taylor hopes to help them establish a deeper empathy for what somebody else may be going through. For example, if you saw one of her subjects walking down the street, you probably wouldn't assume anything was wrong with him. But in speaking with him, he told Taylor he has heart issues, had been on a ventilator and has been experiencing long-term isolation throughout the pandemic.
"Those are the things that you just wouldn't know looking at somebody on the street," she says.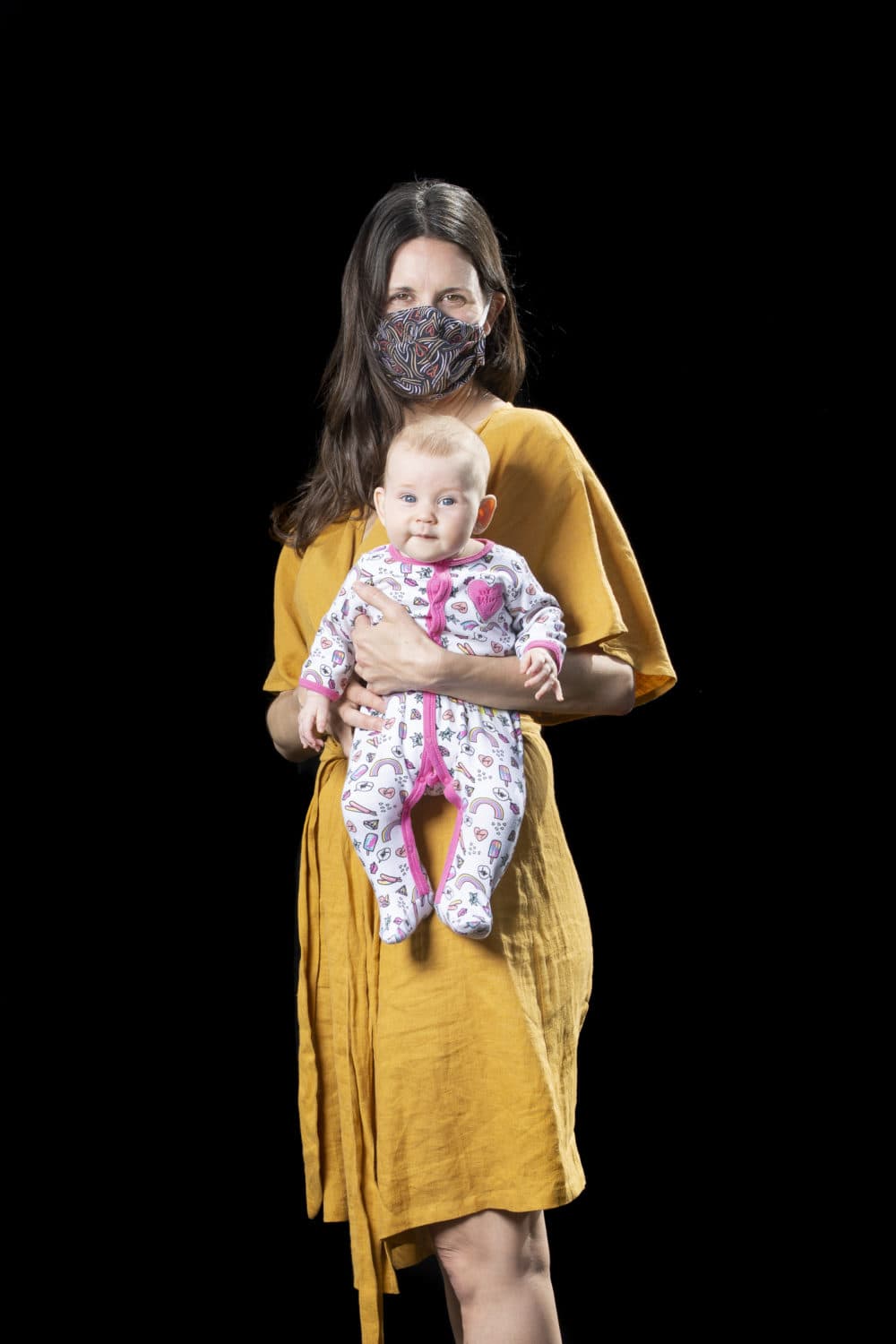 By the beginning of June, she had interviewed 90 people so far. The project has since expanded past her Somerville backyard. She takes portraits in Lawrence on Sundays and has partnered with Lynn Museum/Lynn Arts to capture photos of Lynn residents on Fridays.
Her goal is to work with more community organizations that can help facilitate gathering more voices for the project. Participants have included a museum curator to a 3-year-old to a city mayor, with room to add more to the project.
To check out the gallery online, visit Masks of Boston or head to Taylor's  Instagram page.