Protesters Call On DA Rachael Rollins To Reopen Coleman, Rahim Cases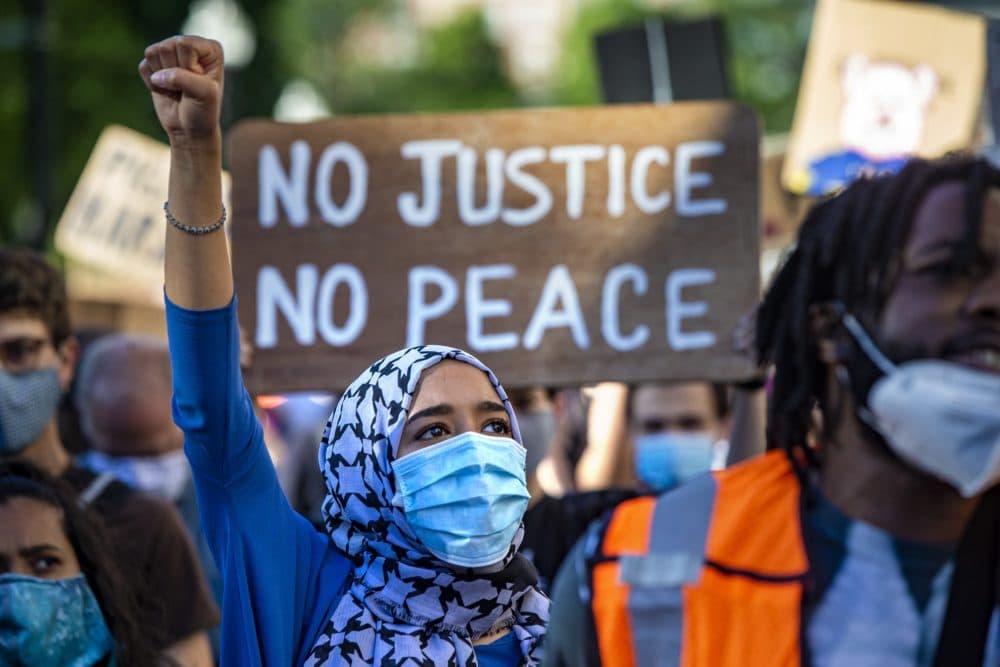 Reopen the cases.
That was the mantra from the rally held outside Suffolk County District Attorney Rachael Rollins' office in Boston Tuesday evening.
The group Massachusetts Action Against Police Brutality organized the event to demand Rollins re-examine the evidence in cases where Black men in Boston were killed by law enforcement — specifically the cases of Terrence Coleman and Usaamah Rahim.
"All that has to happen is the people who have the power to indict, they need to indict. And prosecute zealously for the truth and for justice and for the rights of people," said Brock Satter of Mass Action Against Police Brutality. "That's your job."
Coleman, who had paranoid schizophrenia, was killed by Boston police in 2017 after his mom called 911 to get him help. Rahim was a suspect in a terror plot and was confronted and killed by undercover Boston police and FBI agents in 2015. In both cases, authorities said because both men were wielding knives, which justified the use of force.
Speaking before the crowd, Rahimah Rahim, mother of Usaamah Rahim, demanded that Rollins reopen several cases where police officers killed black men.
"I need you to help us to jail and convict the killers of my son, and the other sons," Rahim said as she addressed the crowd. "I need you to add your voices to the outcry against these unlawful police. They kill, and then they want qualified immunity."
In a statement Tuesday night, Rollins said she is "committed to discussing these cases with DIT [Discharge Integrity Team]," which the district attorney's office formed to review excessive uses of force and law enforcement incidents resulting in death.
"If any new information or evidence is available, I ask that it be directed to my office," Rollins said. "We remain committed to making sure that every decision made by the Suffolk County DA's Office — irrespective of when or under whose administration — are based solidly in law, thoroughly investigated and are reasonable and just.''
The Boston Police Department did not respond to inquires about its practices and policies regarding plainclothes officers and responding to people experiencing a mental crisis. This week, the New York Police Department announced it would disband its plainclothes anti-crime unit.
Last week, Boston Mayor Marty Walsh declared racism a public health crisis and announced that he wanted to use less than 3% of BPD's annual budget for community improvements. BPD has a budget of over $400 million dollars.
This article was originally published on June 16, 2020.