Baker Announces 12 Reforms After Scathing Report On Holyoke Soldiers' Home
One day after an independent investigation into the coronavirus outbreak at the Holyoke Soldiers' Home revealed "utterly baffling" medical decisions by the home's leadership team and substantial oversight failures by the state's Department of Veteran Services (DVS), Gov. Charlie Baker announced a series of reforms he plans to implement.
His list includes nine recommendations from the report, plus three others from his administration. He said at a press conference on Thursday that he hopes the recommendations "can find their way into state law shortly."
1. Increase Inspections At The Home
Unlike the state's other licensed long-term care facilities, the Holyoke Soldiers' Home and its sister facility in Chelsea aren't overseen directly by the Department of Health and Human Services (HHS), and therefore haven't been subject to annual state inspections in the manner of other nursing homes in Massachusetts. The federal Veterans Affairs department inspects the home annually, and a private organization inspects it every three years, but as described in the report, some feel those inspections aren't rigorous enough.
Baker announced on Thursday his intention to file legislation requiring that HHS regularly inspect the Soldiers' Homes like all other licensed long-term care facilities in the state.
2. Health Care Qualifications For The Home's Superintendent
The report called Superintendent Bennett Walsh unqualified for the job — a charge he disputes — and said his lack of medical or health care management background was worrisome. Sudders fired Walsh on the day the report was released.
Mass. law does not require a Soldiers' Home superintendent to have this experience, but Baker said that when the position is listed on the state's job board, it will "include a preference for hiring a licensed nursing home administrator." (All other state nursing home leaders need this certification.)
3. Hire An Executive Director With Healthcare Experience At DVS
As WBUR reported last month, the state legislature created a job in 2016 within DVS to oversee the two Soldiers' Homes. The executive director would report directly to the DVS secretary, and would be required to have health care management experience. That job was never filled.
Baker says he's now committed to filling it, and that he plans to file "legislation clarifying this person's primary responsibility as supporting the Secretary of Veterans' Services oversight and management of the Soldiers' Homes."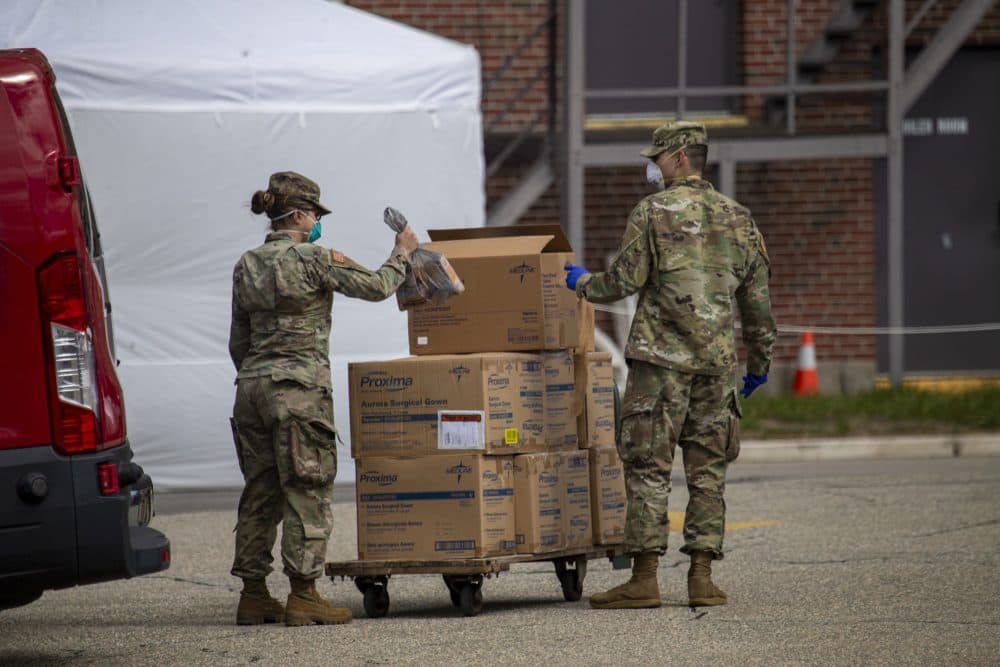 4. Overhaul The Soldiers' Homes' Board of Trustees 
Though the two Soldiers' Homes have the same mission and duties, they've historically been overseen by separate boards of trustees with generous leeway over control of the homes. Baker says he plans to file legislation insuring the boards are "consistent entities with consistent powers and duties."
Mass. law does not currently require anyone on the board of trustees to have experience running a long-term care facility, but Baker plans to change that. He wants to increase both boards from seven to nine members and make sure those two new people "have a health care background either as a clinician or administrator." The legislation he plans to file will also add the secretaries of DVS and HHS as ex officio members.
5. Improve Staffing At The Home
Though the report found that staffing levels at the home aren't substantially different than other similar facilities, the authors also noted that staff turnover is a considerable problem, and "There is no doubt that there are staffing problems at the Soldiers' Home, and that staffing resources need to be better allocated among different Care Centers and shifts." The authors suggest the facility implement a permanent staffing schedule "to reduce uncertainty among staff, reduce overtime (including mandated overtime), and stabilize the facility."
Baker says the interim management team that took over the home in late March has conducted a "staffing gap analysis" and worked with the employees and union leaders to "adjust schedules and reallocate staff to ensure full coverage during each shift and respond to resident acuity."
A permanent staffing schedule is expected by September and will account for "staff call-out rates, vacancies and the actual acuity of residents."
6. Improve Labor Relations
The report noted that the home's leadership under Walsh was at times vindictive and insular, creating a hostile work environment. Since the outbreak began, union leaders have been clamoring for administrative changes in the home, and so far, at least four people in the leadership team have been fired or demoted. Walsh was put on paid administrative leave on March 30 and Baker has signaled that he plans to fire Walsh soon.
In his announcement Thursday, the governor committed to improving labor relations between staff and leadership. Goals include increased transparency, regular meetings with union leaders and fostering a sense of "open communication."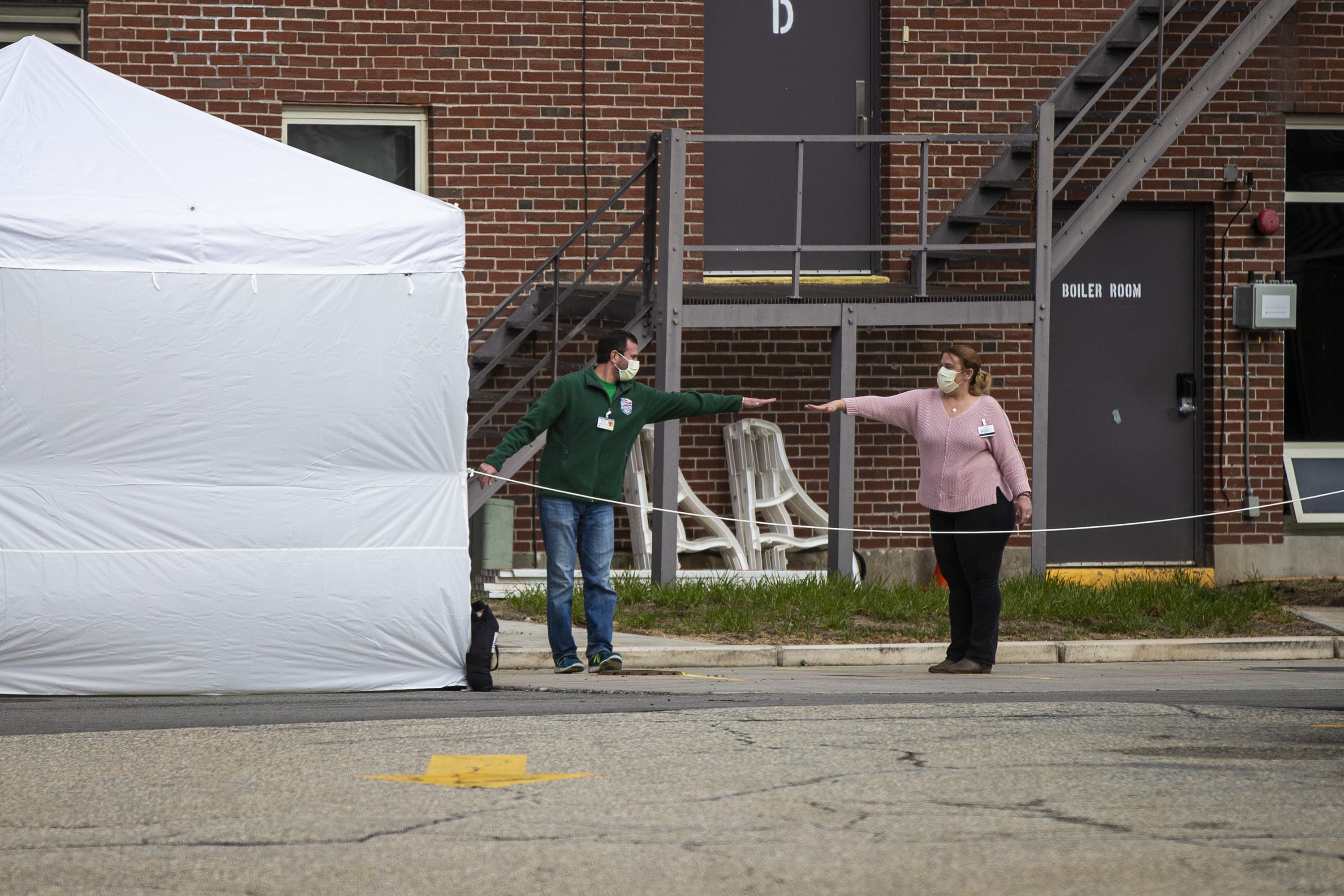 7. Hire A Designated Occupational Health Nurse
As described in the report, once employees started getting sick in mid-March, the chronic staffing problems became even worse. This led to chaos and confusion, compounded by evolving infection-control guidance and reporting requirements from the state and federal governments.
"An occupational health function is standard at large healthcare facilities, and we recommend that the Soldiers' Home implement such a role to help protect staff and monitor staffing levels in the event of another infectious disease outbreak," the report's authors write.
The state has filled this role with an interim nurse from UMass medical school, and says it's started the process of recruiting a full-time employee for the position.
8. Improve Education And Training For Staff
After Walsh was put on leave and HHS's clinical command team took over the Soldiers' Home, the state brought in a nursing consultant "to focus specifically on education, both general best practices as well as enhanced infection control protocols." The home is actively recruiting a full-time nurse to fill this role, Baker said.
9. Implement An Electronic Health Record System
It's 2020, but the Soldiers' Homes still use paper medical records. According to the report, the state has been considering a switch to electronic records for years, but, the investigators write, "we have not identified any substantial progress toward implementation." The report said funding this change was a priority, "especially in light of the documentation and record-keeping problems identified in the wake of the COVID-19 outbreak."
Baker says his fiscal year 2021 capital investment plan includes $2 million for the two Soldiers' Homes to upgrade to a joint electronic management record system. The state has started looking for a vendor to hire for the upgrades.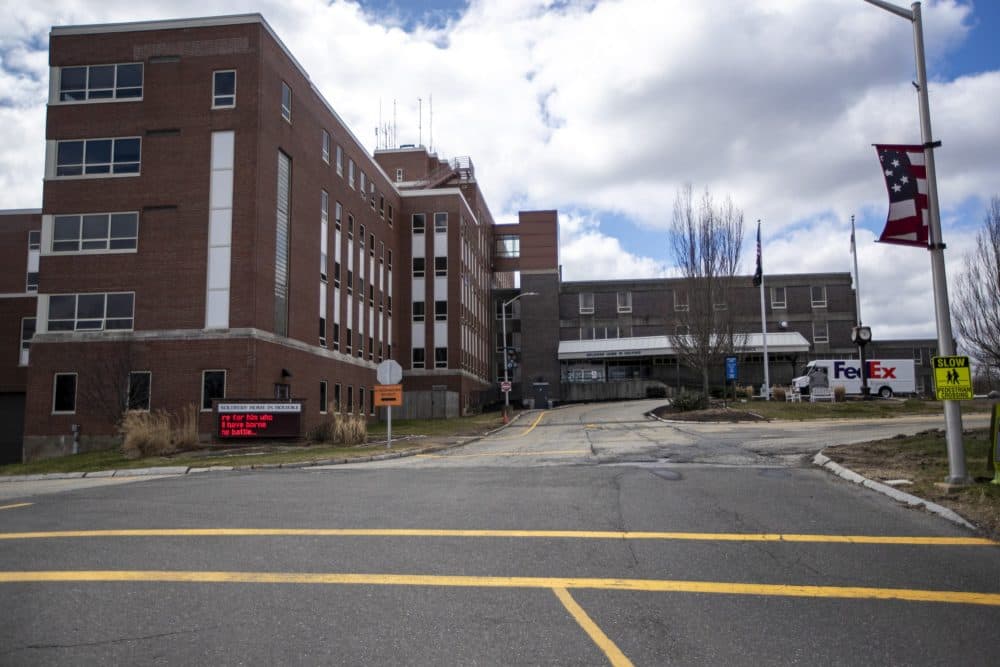 10. Streamline The Hiring Process For Superintendent
In Chelsea, the Soldier's Home Superintendent is appointed by HHS; in Holyoke, the the board of trustees has traditionally nominated candidates. On Thursday, Baker said he will file legislation to streamline this process and codify the HHS secretary as the appointing authority.
11. Employee Assistance
For many employees at the Holyoke Soldiers' Home, the last four months have been devastating. The investigators describe speaking with "traumatized" staff who felt they were "walking [the veterans] to their death" early in the outbreak. Baker has pledged to provide "on-site employee assistance" beginning in July, but it's unclear exactly what that means.
12. Capital Improvements
For many of the families who lost loved ones at the home to COVID-19, "fully funding the Soldier's Home" has become a rallying cry. The home, which opened in 1952, is outdated compared to other skilled nursing facilities. The federal VA provides grants for capital investments with a 65% match, and the families have been asking the state to make good on its commitment to veterans and pay its share.
Baker announced that $6 million of state funds have already been allocated "to address priority infection control, resident safety needs and care," and that upgrades are underway "to meet hospital grade physical plant requirements."
Earlier this year, the home began renovations on the third floor. Those should be completed by the fall, allowing the 26 veterans currently residing at the Holyoke Medical Center to return.
As for the bigger and longer-term investment needs, the state says change will come in two phases. The first phase, which runs through the fall, "includes the engagement of key stakeholders, completion of a needs assessment, preparation of an expedited project plan and conducting a designer procurement." Once this "rapid planning phase" ends, the state's Division of Capital Asset Management and Maintenance will refine the construction project, set deadlines and apply to the federal grant program.
Cheryl Malandrinos, whose father-in-law lived in the Soldiers' Home and died from COVID-19, welcomed the reforms and said she hopes the governor follows through.
"I do want to give credit where credit's due. I applaud Gov. Baker for taking responsibility and saying 'hey, missteps were made on their end, on our end, and we're going to fix it.' "
But, she adds, "the thing I feel is unfortunate is that it took over 70 dead veterans to get these reforms."
This article was originally published on June 25, 2020.