'Sickened' DeLeo Wants Legislative Inquiry Into Soldiers' Home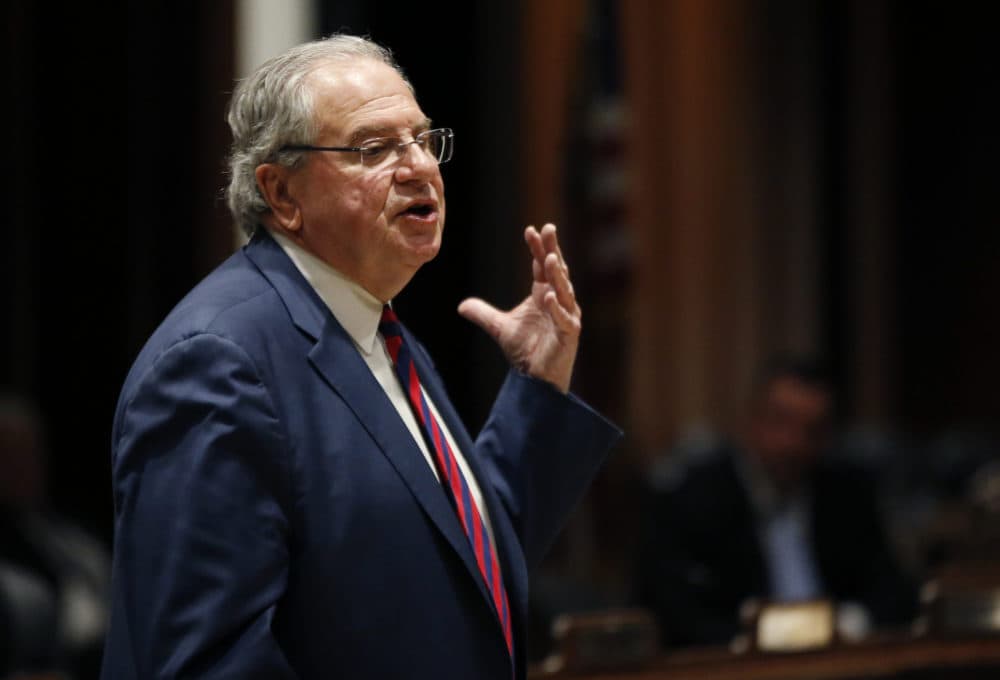 This article is more than 1 year old.
House Speaker Robert DeLeo pumped the brakes Wednesday on Gov. Charlie Baker's rush to reform in the wake of at least 76 resident deaths at the Holyoke Soldiers' Home, saying that additional investigation is necessary before lawmakers can consider changes.
After releasing attorney Mark Pearlstein's report highlighting failures in both the home's leadership and the administration's oversight, Baker said he planned to introduce legislation on Thursday to "upgrade the governance" of the home and also pursue other measures to address trauma that staff experienced.
DeLeo said in a late afternoon press release that he will recommend to the full House next week that lawmakers create a special legislative oversight committee to conduct its own investigation into the tragedy, a suggestion made by Veterans Affairs Committee Co-chair Rep. Linda Dean Campbell, who herself is a veteran.
"The Independent Investigation Conducted for the Governor answers some of the basic questions as to how this tragedy occurred," DeLeo said. "Before we begin to consider any legislative solutions the Governor may propose, however, we need the answers to many more questions, starting with why this tragedy was able to occur. The Special Legislative Committee recommended by Chairwoman Campbell will get those answers."
If the Legislature launches its own probe, it will be at least the fourth separate investigation into the deaths at the home. Baker tapped Pearlstein to conduct a review, and both Attorney General Maura Healey and U.S. Attorney Andrew Lelling are investigating the matter as well.
DeLeo said he was "shocked and disturbed" by Pearlstein's findings.
"This report lays bare that mismanagement and ineptitude, both administratively and clinically, on multiple levels is to blame for the deaths of at least 76 of our heroes and the illness of 84 more heroes as well as 80 staff members," he said. "All of these deaths sadden me beyond words, but the deaths of our beloved and cherished Veterans leaves me, quite frankly, sickened. And when I think that many of these veterans survived horrific experiences on the field of battle only to die where they should have felt — and should have been — safe, enrages me."
"As a veteran the most difficult part of this report to accept was that most of these deaths were preventable and that many of these veterans died in a horrific manner," Campbell said in the release alongside DeLeo. "We in the Legislature have an important role to play to ensure that this tragedy never happens again, and more broadly, to ensure that our veterans receive excellent care by any and all standards."