Pandemic Presents PR Opportunity For Biotech, Says New Report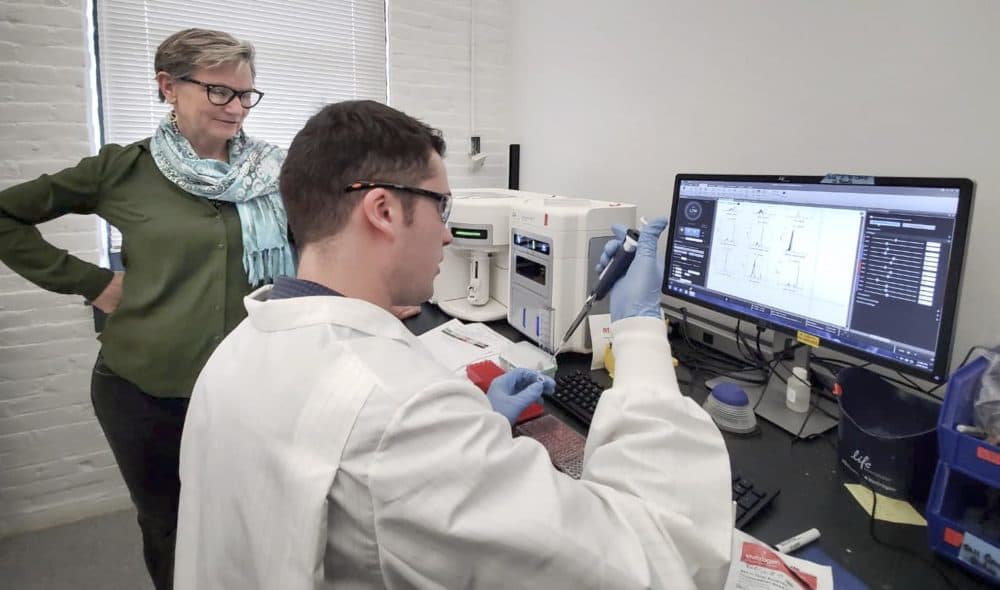 This article is more than 2 years old.
The biopharmaceutical industry has an image problem. The COVID-19 pandemic, however, might be an opportunity for the industry to score some much-needed popularity points.
That was one of the conclusions from a report released Wednesday by Massachusetts Biotechnology Council (MassBio), a group that advocates on behalf of biotech and biopharmaceutical companies.
Some biopharma companies have been the target of criticism for making drugs that treat rare diseases but can cost tens of thousands of dollars per patient.
If an effective vaccine becomes available, "the perception of the pharmaceutical and life sciences industry is positioned to shift dramatically from near the bottom of favorability polls currently to much higher," the report reads. "This will impact policymaking, industry communications, and beyond."
In a Gallup poll from 2019, 58% of respondents said their overall view of the pharmaceutical industry was negative, making it the most poorly regarded industry out of the 25 included in the survey.
But with 85 companies in Massachusetts working on COVID-19 tests or treatments, according to Bob Coughlin, MassBio's president and CEO, that reputation could start to change. Until there are reliable vaccines and cures, the coronavirus will continue to pose a threat to public health and the economy, he said.
"This period is putting the spotlight on the true value of our industry,"
Coughlin said. "Right now, every person in the world knows what it feels like to live with an unmet medical need."
Vaccine development has not been the most profitable business in the past, which is why the drug industry has moved away from it over the years. This crisis is spurring companies try techniques that could result in a faster way to develop vaccines.
That goodwill might be tested, however, if and when vaccines and treatments do become commercially available and the companies that make them decide how much to charge. So far, taxpayers are already supplementing the COVID-19 vaccine research; the federal government has pledged more than $2 billion to companies working on potential inoculations.
Public relations was not the only industry-wide challenge covered in the MassBio report, which was prepared by the consulting firm Deloitte, and lays at a strategic vision for the industry over the next few years. Another major challenge facing the Massachusetts life sciences sector is attracting a diverse pool of talent — PhDs, lab techs, lawyers and manufacturing experts — from U.S. schools and from around the world.
On that score, Coughlin says MassBio has multiple initiatives aimed at attracting young people with backgrounds that are underrepresented in the life sciences field.
"It's something we've been working on for several years, and we're starting to see results, but we need to do better," he said.
Also, those initiatives don't address a talent shortage that currently exists.
"We can't fill all these highly technical positions with people just from the United States of America. So this is a real problem."
Coughlin criticized the Trump administration's decision this week to prevent people from other countries from entering the U.S. on certain kinds of work visas — including the H-1B, for highly-educated workers — through the end of 2020.
Although the President's order allows for an exception to be made for workers who are helping to develop COVID-19 treatments, the action could be a turn off to future workers.
"It does nothing but hurt Massachusetts' economic recovery and it slows progress being made to develop the next generation of therapies and cures."