Exchanging COs For Clinicians, Mass. Makes Changes To Involuntary Addiction Treatment In Prison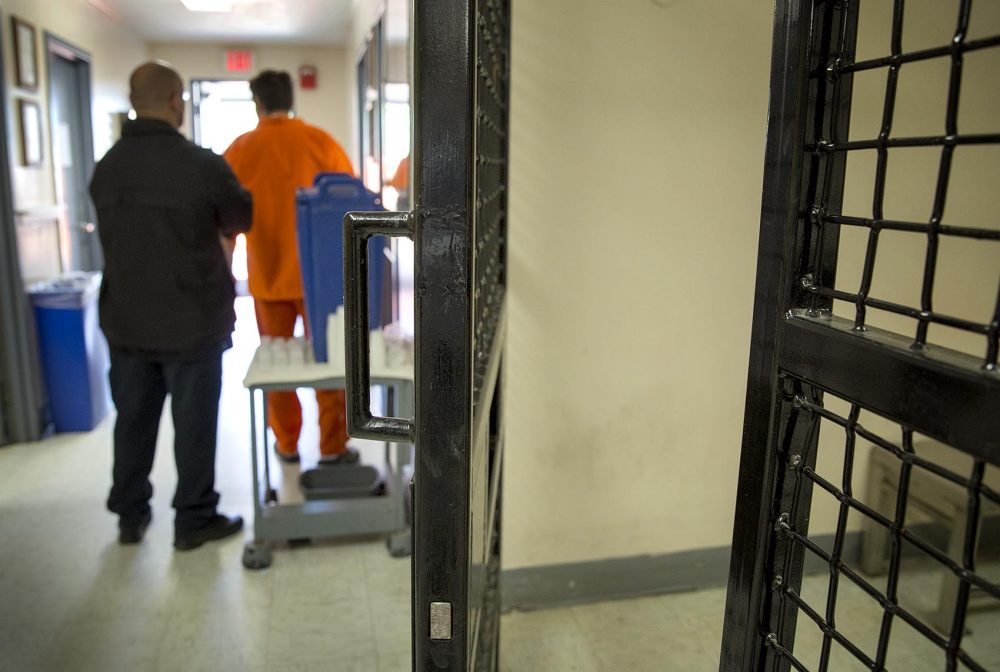 This article is more than 2 years old.
Correction officers will no longer be in charge of men involuntarily committed to addiction treatment at the Massachusetts Alcohol and Substance Abuse Center (MASAC) at the state prison in Plymouth. The Baker administration said MASAC is undergoing a "comprehensive transformation."
The Massachusetts Executive Office of Public Safety and Security, which oversees the prison, said that as of last month, correction officers will maintain the perimeter of the facility and clinical staff work inside. EOPSS said clinically trained, non-uniformed staff will provide supervision and deliver more hours of programming each day.
"The transition reflects the facility's core mission to provide treatment, and it significantly expands therapeutic and programming options available to our patients during a safe, structured, medically-monitored detoxification," said EOPPS spokesman Jake Wark.
In 2017, the Baker administration started using the Plymouth prison for men committed to addiction treatment under the state law known as Section 35. If a judge determines that an individual's substance use poses a danger to that person or others, that person can be sent to locked treatment — and sometimes that means to a jail or prison. MASAC is one of two correctional facilities in Massachusetts where courts can send men who are involuntarily committed to treatment; The other is the Hampden County jail in Ludlow.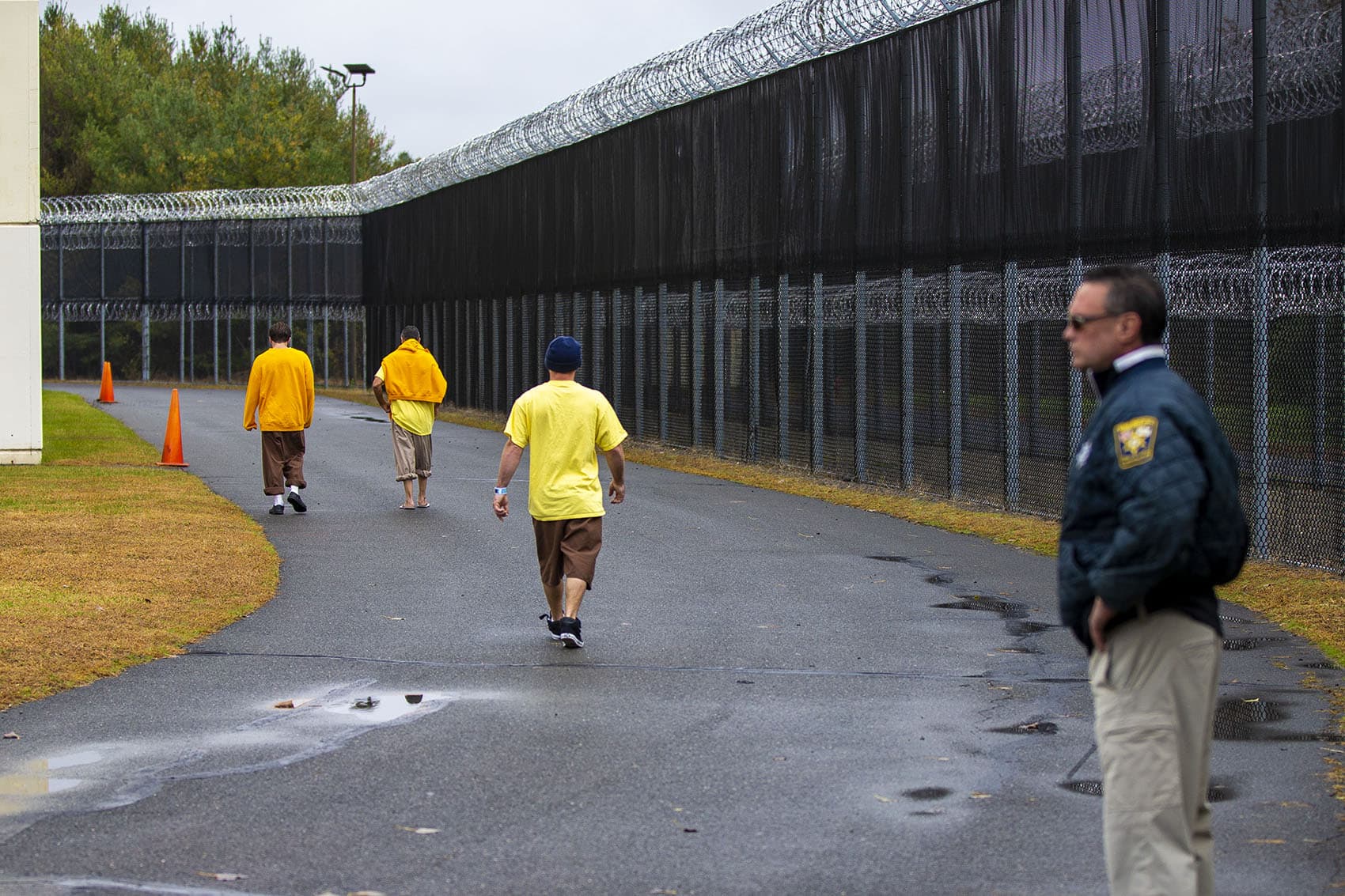 Massachusetts is believed to be the only state that uses correctional facilities for forced addiction treatment for men who haven't committed crimes. In 2016, the state stopped sending civilly committed women to prison for addiction treatment after a lawsuit. A similar lawsuit involving men is pending.
"At a time when the nation is finally starting to seriously reflect on the impact of the criminal legal system and law enforcement on historically disenfranchised and under-resourced communities, it is hard to understand any resistance whatsoever to end this practice of incarcerating people who have not been charged with a crime and who need treatment not incarceration," said Lizz Matos, executive director of Prisoners' Legal Services of Massachusetts.
"People should not be forced into incarceration for treatment simply because that's where the treatment beds are and because we refuse to stop funneling resources to prisons and jails that are ill-equipped to care for people suffering from this disease," she added.
During legislative hearings on Section 35 last year, several men who had been sent to MASAC alleged the conditions were abusive. They urged the state to use facilities overseen by the Department of Public Health or the Department of Mental Health, and not the Department of Correction. State lawmakers are considering legislation that would prevent courts from sending men to correctional facilities for involuntary addiction treatment.
EOPPS said the change at MASAC is similar to a shift that took place at Bridgewater State Hospital, a state-run psychiatric hospital for those in the criminal justice system. It was also reformed after a lawsuit and allegations of abuse.