Markey, Pressley Push Feds To Install Air Quality Monitors In Chelsea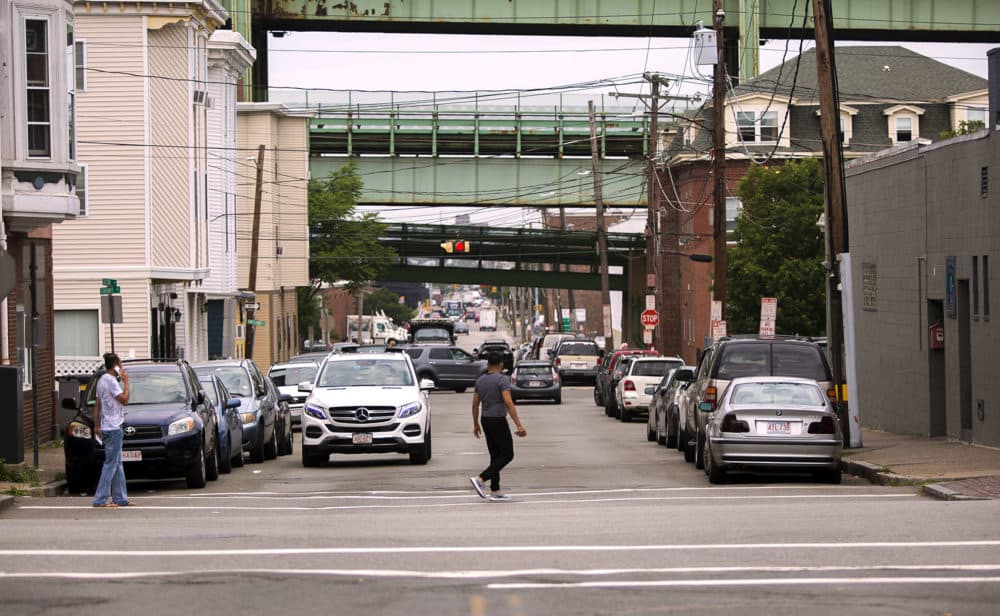 This article is more than 2 years old.
Between the daily exhaust of 37,000 trucks, huge piles of road salt, tanks of jet and heating fuel and various other industrial activities, Chelsea is one of the most polluted cities in New England. Its residents have higher than average rates of asthma, heart disease, lung disease and cancer. And as has been well documented, it's experienced the highest rate of COVID-19 infections in the commonwealth.
With studies linking a greater risk of dying from COVID-19 to air pollution, plus several recent incidents of hazardous dust from the Tobin Bridge construction project coating the city, Sen. Ed Markey and U.S. Rep. Ayanna Pressley say it's high time the U.S. Environmental Protection Agency put air quality monitors in Chelsea.
In a letter dated July 15, the lawmakers point out that "the entire Chelsea community is designated as an environmental justice area in Massachusetts, with 20 percent of residents living below the poverty line, increasing both the urgency and the difficulty that residents face in fighting against the twin crises of COVID-19 and air pollution."
And yet, unlike neighboring Boston, Chelsea has no federal air quality monitors.
"For too long, the residents of Chelsea have born the worst burdens of environmental racism. We have the opportunity to address that injustice in the face of this pandemic and prevent further public health dangers," Markey said in a statement. "These air monitors are an initial step that needs to be taken to gather critical data to help enact clean air and climate solutions for Chelsea."
Maria Belen Power, associate executive director of the Chelsea-based environmental justice nonprofit GreenRoots, agrees and says federal air quality monitors are long overdue.
"We know that the historical burden of disparate environmental and health impacts in environmental justice communities — which are low-income communities, communities of color, and communities who have experienced language isolation — [have] contributed to the compounding effects of COVID-19," she says. "And the very minimum that we should expect are air monitors from the EPA in one of the most affected communities in the commonwealth."
The lawmakers are asking the EPA to install monitors that "can measure particulate matter, carbon monoxide, and other pollutants [in order to present] a more complete picture of what Chelsea residents are breathing on a regular basis." They suggest the agency use the Regional Air Sensor Loan Program, which provides short-term monitors, but say they are open to other options.
A spokesperson for the EPA said, "We are reviewing the request and will respond through the proper channels."
This article was originally published on July 16, 2020.