Area Moving Companies Implement New Safety Precautions, Not Seeing Decline In Demand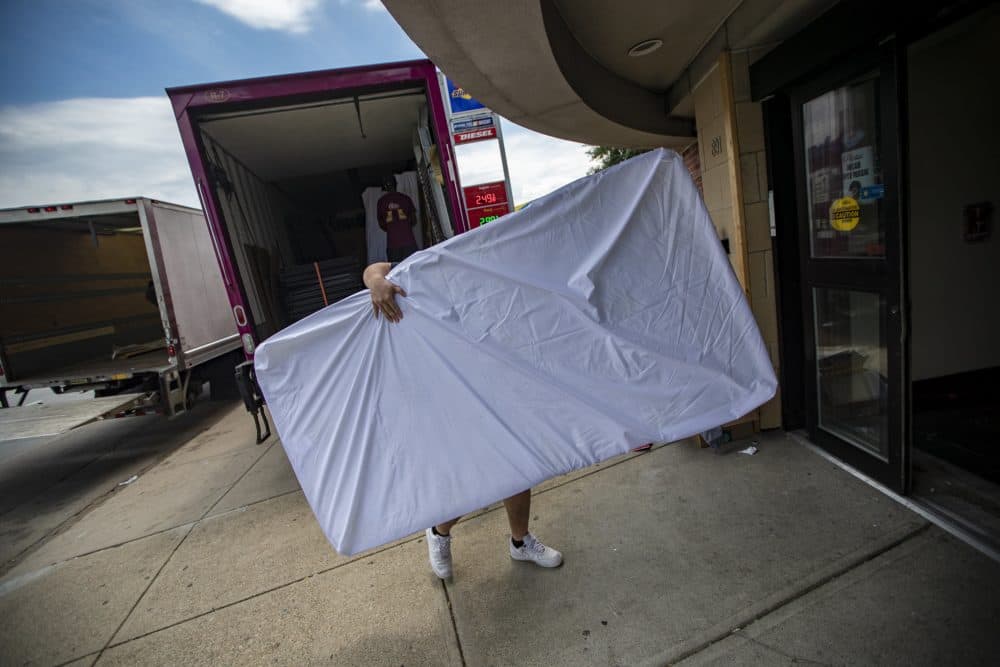 This article is more than 2 years old.
As Boston's biggest moving day of the year looms in mere weeks, many moving companies in Massachusetts say they are just as busy this month as they have been in previous years, despite the pandemic.
But Sept. 1 may look a bit different this year as companies adapt to keep employees and customers safe.
Local moving services, which have been classified as essential business since the outbreak began, have implemented screening procedures, are cleaning equipment more frequently and are changing how paperwork is handled to limit interactions between customers and movers.
Precision Movers President Jennifer Pakular said all her company's employees wear masks — especially in situations where social distancing isn't possible.
"We do stay 10 feet away from the customer, which I think has been helpful," Pakular said. "But unfortunately we do have to work close when we're picking up like say a small dresser or a twin size bed, or a small item that's heavy like a safe
Another company, Gentle Giant, is asking customers to stay either off-site or in a different room during the move.
For Springfield-based Haul of Fame Movers, finding the right masks has been an added challenge. The company said it had to search to find masks that could hold up if employees were sweating.