5 Shows You Should Be Watching That Center The Millennial Experience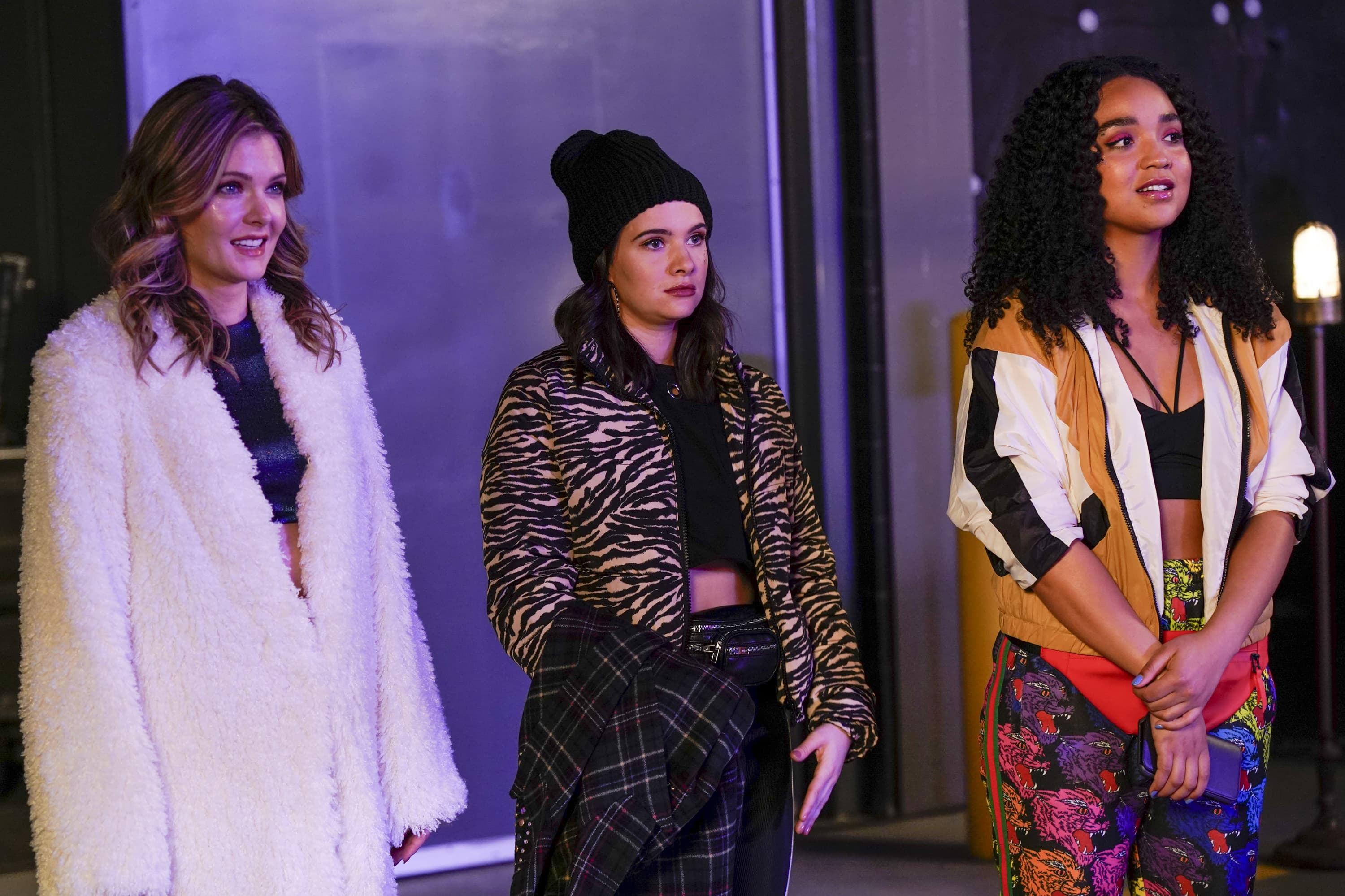 This article is more than 1 year old.
Listen, I can't be the pop culture fan I am and not get excited about big award nominations. Even if I despise the Grammys, Emmys, Oscars and other large awards spectacles that serve as validation for content creators, I enjoy seeing some of my Hollywood favorites get nominated and win. The shows that tend to grab most of the attention are the ones with old, legacy directors and writers while funnier, fresher shows for and about young adults get taken less seriously. Over the last several years, these big award shows have been rightfully scrutinized for lack of diversity in nominations. Even last year across the Emmys' comedy categories, nominations were mostly white. In the outstanding lead, supporting and guest comedy actor and actress categories, 35 of the 39 nominees were white performers. Sandra Oh, Anthony Anderson, Maya Rudolph and Don Cheadle were the only POC nominees. It's worth noting that these four fantastic performers have all been nominated before. No new blood.
This year is showing a slight improvement. Emmy nominees were announced July 28, and there are a record number of Black nominees this year, jumping from 19.8% to 34.3% of all nominees, which is great! But still, there's a lack of other POC and queer nominees, particularly Latinx and Asian representation, and that's not because there's a lack of content.
Two of my current favorite shows grabbed multiple nominations: Hulu's "Ramy" and HBO's "Insecure." But many of the shows I love were shut out, shows that — like "Ramy" and "Insecure" — focus on the experience of millennials.
I like to call this genre "Millennial Realism." Yes, I did make up that term, but let me break it down for you. It's what you get when you have a millennial protagonist set in seemingly real situations. Similar to beloved teen, coming-of-age shows like "Saved By The Bell" or "Lizzie McGuire," but centered on adults in their 20s and 30s who, like me, are probably paying off student loans, trying to make rent and using humor as a coping mechanism in a world that can feel like it's slowly falling apart. The characters are just trying to figure it out, whatever "it" is. That's relatable content to me.
The best thing about these shows is that actual millennials are writing, directing, producing and running a lot of the ones coming out these days, making everything more authentic and specific. "Girls" was one of the first shows I identified as something in this category. Creator Lena Dunham went on to win accolades and gain acclaim for the HBO series, and I have been hooked by this kind of format ever since.
Here are the "Millennial Realist" shows that will make you laugh, cry and contemplate your life's purpose and they just so happen to be some our time's best and most award-deserving -- according to me.
'The Bold Type' on Freeform
I'm a romantic-comedy girl. I watch the movies, read the books and scout out the shows, and "The Bold Type" really scratches my itch for that kind of content. Super girly and fashionable with heavy romantic story arcs, the show centers three girlfriends (Katie Stevens, Aisha Dee and Meghann Fahy) living in New York City and working at a women's magazine. Once you get past the fact that they casually drop in and out of their workdays for random, usually insignificant reasons, you'll see what this show is trying to do.
On its surface, it seems kind of glossy in a "The Devil Wears Prada" or "Ugly Betty" way, where fashion and style reign supreme. But here, show creator Sarah Watson makes it clear women's issues are at the forefront of the conversation, hitting on many culturally relevant topics including sexual harassment in the workplace, aging as a professional woman and women's health — one of the main characters gets a double mastectomy. Unfortunately, the show had to end production of season four after shooting 16 of the 18 episodes because of COVID-19, but I can't wait to see what the characters get into next season.
I see a supporting actress in a comedy series nomination in the future for Aisha Dee. Her character has the most to work with — she is the lone biracial, queer, activist who is working through all of those identities simultaneously. She has the most room to grow and expand, in my opinion. The show is definitely what I consider the typical dramedy found on Freeform, which means it's less likely to be noticed by critics. The shows on that channel such as "The Fosters" and "Grown-ish" have big followings but rarely get award show love. It seems as though they aren't taken seriously because of the viewers they attract — young women whose interests are inherently deemed less serious and more frivolous. We've seen it with boy bands and the "basic" pumpkin spice latte trend. This show sort of fits into this discarded realm of young womanhood, but like everything else that is dismissed, it shouldn't be.
If you like the show, I'd also suggest checking out Hulu's "Dollface," a show about Jules (Kat Dennings) trying to rekindle her friendship with her former girlfriends after a breakup.
---
'High Fidelity' on Hulu
I love a mess and "High Fidelity" is as messy as it can get. Based on the 2000 film of the same name, the show stars ultimate millennial cool girl Zoë Kravitz as Rob, who manages a record store with her two best friends (one of whom is her ex). Rob just went through a terrible breakup and spends the entire 10 episodes figuring out what went wrong in her top five breakups of all time. Meanwhile, a perfectly kind prospect — played by resident Hollywood nice guy Jake Lacy — is right in front of her, but her attention turns to the hot, brooding musician (which is painfully relatable). You can see why this gets messy fast. You go into the show knowing nothing good can come from this infatuation, but get sidetracked with the aura that is Kravitz and the uber-cool, extremely pretentious music soundtrack. As soon as the other characters in the show realize Rob is being her own worst enemy by trying to find closure in past lovers, it's already too little too late.
While it would be cool for Kravitz to nab a nomination for best actress in a comedy series, Da'Vine Joy Randolph, who plays friend and record store employee Cherise, steals the show with her humorous line deliveries and endearing realness. Even with her barely-there plotline, she still stole the show and came off as the most authentic and lively character. But here's the kicker — it was announced last week that Hulu was canceling the show. This decision got some social media hate because, like me, people were looking forward to watching the show's growth. Season one was full of potential. Cherise was getting a lot of love and I was hoping that she would get more of a storyline going forward. But I'm sure Hulu has another comedy show starring young Black women... Oh, wait. They don't.
---
'Oh Jerome, No' on FXX
We all know someone so awkward it physically hurts us to watch them go through life's already tough social scenarios. I'm talking dating in the age of apps, learning to say no and getting your heartbroken. Meet Jerome, played by Mamoudou Athie, a young Black man living in Brooklyn who is painfully sensitive. Aware of these sensitivities, he sets out to "fix" himself following a breakup. "Oh Jerome, No" is very funny and the protagonist is one of the most earnest characters on television right now. For example, he decides that in order to find honest love, he must be as honest as possible on his dating profile, a space where a lot of us tend to just show the best of ourselves. In one episode, he tries to figure out if a waitress is being nice to him because she likes him or if she is just doing her job, and in another, he goes to therapy so that he'll stop saying "I love you" to his dates so quickly. The show packs a lot in its short episodes, each averaging around 15 minutes.
Athie plays this delicate character so well that you end up feeling kind of bad for Jerome. After seeing the show, which has only one season so far, it should be of no surprise that he clutched an Emmy nom for outstanding actor in a short form series. I'm pleasantly surprised by this nomination because I heard nothing about the show or saw any promotion. I found it on Hulu one day, watched it, and then a few weeks later it was nominated for an award. This seems like a great start for Athie and Jerome.
---
'Gentefied' on Netflix
This was the first show I binged once quarantine started. The first season came out in February and made waves as Netflix started promoting their Latinx online community Con Todo. "Gentefied" follows three LA-bred Mexican American cousins as they navigate trying to achieve their respective dreams while trying to bring more business to their grandfather's taco restaurant. Pop, played by Joaquín Cosío, has to decide whether to stay the course or conform to something new so that his restaurant survives the impending gentrification coming to their neighborhood. Cousins Ana (Karrie Martin), Chris (Carlos Santos) and Erik (J.J. Soria) are all stars in their own right. Each character has a unique perspective and goal. Ana is a queer artist trying to show her work wherever she can while tending to her relationship with girlfriend Yessika (Julissa Calderon). Chris is the trained chef who studied business and he's pushing for stark changes in the restaurant, often getting grief for being and thinking too "white." Erik spends the season trying to get into the good graces of his on-again-off-again girlfriend Lidia (Annie Gonzalez), along the way finding out she is pregnant with their child.
I can't say enough good things about this bilingual show. It definitely has its funny moments, but the plot delves into some serious topics, like racism, community displacement (aka gentrification), immigrant hardships and homophobia. My favorite performances that deserve recognition come from Soria and Gonzalez. Soria is not only funny trying to get his girl back, but sensitive enough to realize when he's wrong and that he has some growing to do. Gonzalez is a stunner as the whip-smart Lidia determined to make her dreams in education come true. Cosío also gives several, near-tear inducing performances throughout the series that shouldn't go unrecognized. I'm excited to see how these characters develop since the show got picked up for season two.
---
'Shrill' on Hulu
This is an underrated show, in my opinion. If you take "Saturday Night Live" golden girl Aidy Bryant and plop her in Portland, Oregon, give her some cute outfits and an abrasively honest best friend, you should have comedic gold, right? Right.
Bryant plays Annie, a journalist fighting her body image issues while dealing with a naive boyfriend, mean boss and hilarious queer best friend and roommate. It's based on Lindy West's essay collection "Shrill: Notes from a Loud Woman" and has episodes written and directed by West, Bryant, Samantha Irby, Carrie Brownstein and Natasha Lyonne. This show is full of quieter, comedic moments. I started it thinking Annie will be the usual lovable, laughable personality written for chubby girls since the beginning of time. But what the show does instead is offers up subtle moments of empowerment, selfishness and thoughtfulness. Annie transforms in front of us. Season two premiered in January and, for me, the best folks on the show by a mile are Lolly Adefope, who plays best friend Fran, and Patti Harrison, who plays Annie's co-worker Ruthie. Adefope is the know-it-all roommate working through her queerness and family dynamics over the eight episodes, and Harrison, a trans actress, provides quick moments of hilarious levity whenever she enters a scene. But aside from these performances, I'm not going to lie, I can't see "Shrill" being nominated for any big awards any time soon.
It doesn't seem to get as much buzz as the shows I mentioned before. It's starring one of the most prominent comedians on "SNL," and has an interesting storyline of the main character coming to terms with her plus-sized body in a way that doesn't make it seem like the writers want you to pity her or make fun of her. And the queer characters are more naturally ingrained in this show than most other shows that can seem like they're trying too hard. It seems as though this would be award show bait. Perhaps the plot just isn't as punchy as other nominated shows. But I'm sure there have been more boring shows that have won Emmys before. Nevertheless, I still really like this show and will continue to watch it for those outstanding supporting characters.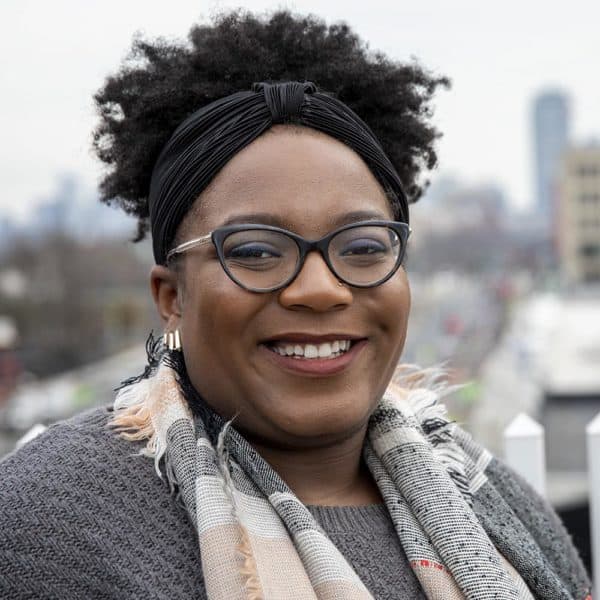 Christian Burno Arts Fellow
Christian Burno is the arts reporting fellow for The ARTery, WBUR's arts and culture team.