Attorneys Allege DOC Is Not Following Order To Allow Prisoners Legal Help
This article is more than 1 year old.
The Massachusetts Department of Correction is facing contempt charges for allegedly not following a court order to allow prisoners to access legal help.
A complaint, filed Friday by criminal defense attorneys, the Massachusetts Association of Criminal Defense Lawyers and the Committee for Public Counsel Services, says the DOC has not provided legal paperwork to some prisoners and does not give prisoners enough time to call their lawyers.
The complaint says the DOC has not complied with Superior Court judge Beverly Cannone's February preliminary injunction that said prisoners at the Souza-Baranowski Correctional Center (SBCC) must receive their legal documents within 48 hours from DOC and have time to call their attorneys during business hours. Cannone's order was issued after hearings on how the prison handled violence and a lockdown in January.
"Many inmates are still being denied their legal paperwork and, therefore, their right to meaningful access to the courts," the complaint says.
Most men incarcerated at the state's maximum security prison are allowed one hour per day, two days a week to call their attorneys, according to the complaint.
"Even if it were acceptable to limit attorney phone calls as provided by this schedule, prisoners have reported to us that correctional officers do not always follow the schedule and they do not regularly or reliably get to make phone calls," the complaint says.
State correctional facilities have restricted prisoners' movement during the coronavirus pandemic to prevent the spread of the virus. Several attorneys say SBCC has implemented a policy where attorneys can leave messages for their clients about when to call. But often, the attorneys say, the men are not given the messages or are not permitted to call back promptly.
"Prisoners are particularly vulnerable to contagious diseases such as this one," the complaint says. "Yet the extreme restrictions on attorney phone calls and the failure to return legal materials, have the opposite effect; they force attorneys to make extra visits that might not otherwise have been necessary. "
Attorney David Hirsch, who represents Adam Bradley, says his client has not been able to return his calls because he can only leave his cell for a limited time during so-called "tier time" (when all prisoners housed in a certain tier can leave their cells). Hirsch says many prisoners try to use the phone at the same time and he's had difficulty reaching Bradley.
"He advises me that he has tried calling me numerous times without success due to this restriction. He tells me he has asked corrections officers for permission [to] use the phone at certain times and they have always denied his request," Hirsch wrote in an affidavit with the complaint.
Bradley was not named in the original complaint against SBCC, in which several inmates said they were denied access to their legal documents. Some alleged that they were assaulted by guards days after violence erupted at the prison in January. Three correction officers were hurt during the original incident. During hearings in February, Robert Silva-Prentice testified that he was assaulted in his cell and his legal documents were not returned. Silva-Prentice now faces disciplinary charges from the violence in January.
"We were left with no other recourse other than to seek the court's intervention and to make sure that the DOC understands that they have to follow the preliminary injunction and to make sure that they do," said attorney Patty DeJuneas, who represents Silva-Prentice.
The new contempt complaint asks the court to summons DOC officials for a hearing to discuss prisoners' access to legal counsel. It also seeks the return of all prisoners legal documents and more time to make attorney phone calls.
DOC has not responded to WBUR's request for comment.
The court is expected to schedule a hearing within 10 days.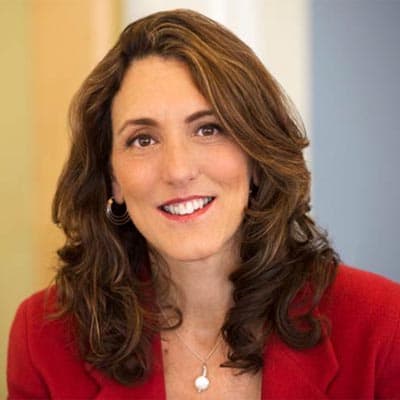 Deborah Becker Host/Reporter
Deborah Becker is a senior correspondent and host at WBUR. Her reporting focuses on mental health, criminal justice and education.