In-Person Learning Planned In 70% Of School Districts Reporting Plans
This article is more than 2 years old.
More than 70% of the 371 public school districts who had reported their reopening approaches as of Monday are planning hybrid or fully in-person learning models for the upcoming school year with the remaining 30% poised to resume fully remote education, Gov. Charlie Baker said Tuesday.
The governor, who has spent the past five months leading the state's effort to control the spread of COVID-19, described himself as "encouraged" that so many districts are planning to resume in-person learning.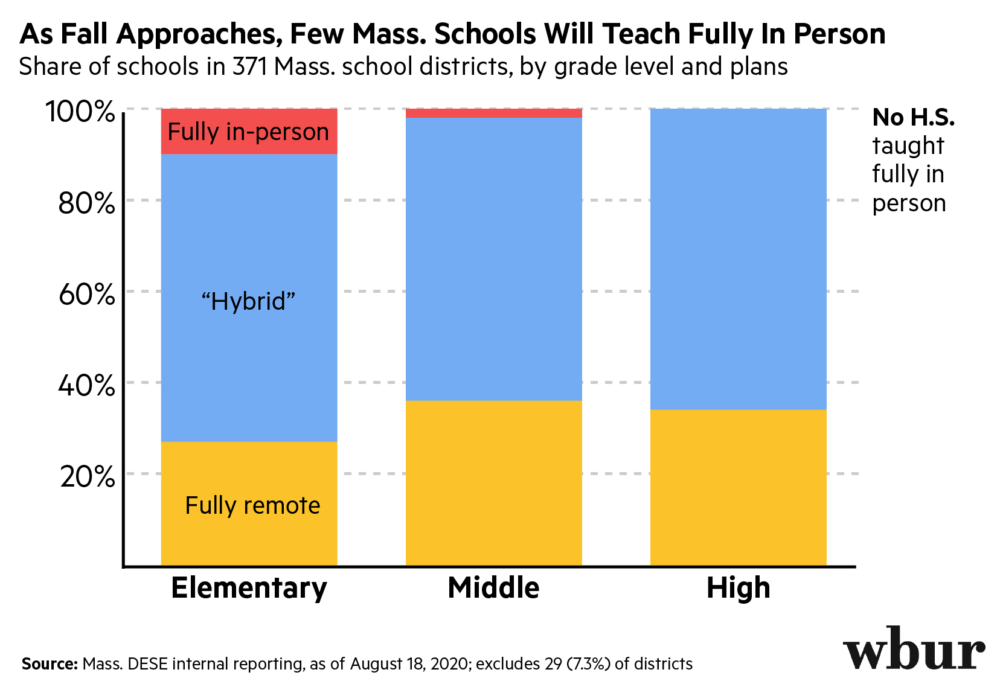 "Students have been away from their classrooms and their teachers and peers since March," Baker said. "Since then, we've learned a tremendous amount about COVID and have put together guidelines to allow for a productive and safe learning environment that adapts to the challenges that come with COVID-19."
The governor also announced an expansion of his administration's "Stop the Spread" free testing initiative, to include sites in Salem, Holyoke and Saugus. The state has seen a "steady climb" in the number of people newly tested for the coronavirus over the past week, Baker said, with 15,000 or more new individuals tested each day.