New State Guidance: Remote Teaching Should Happen From The Classroom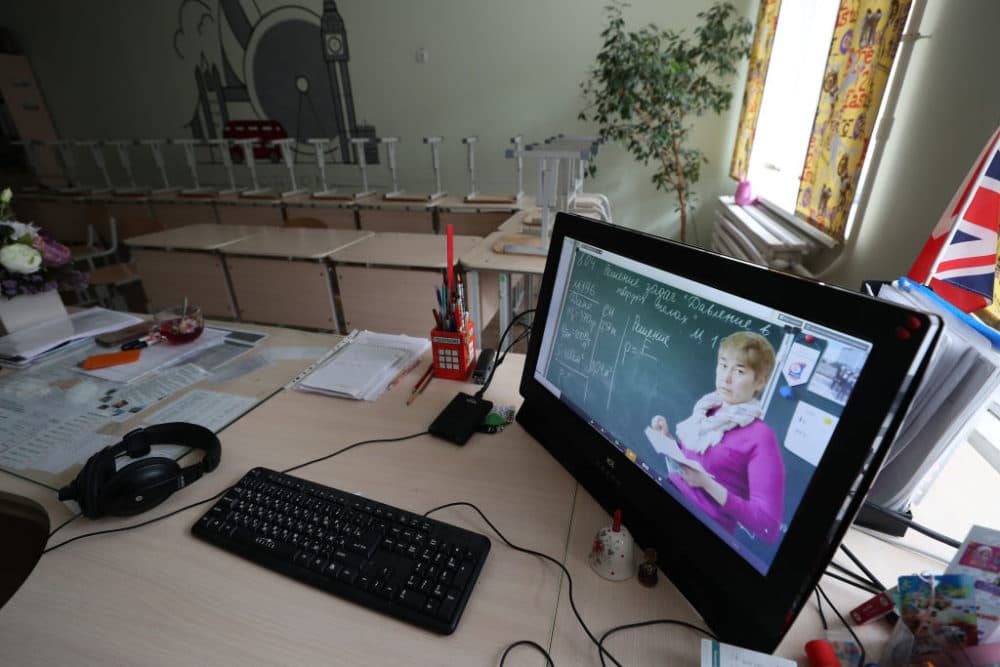 This article is more than 2 years old.
Massachusetts education leaders say they expect teachers working in districts using a remote learning model to conduct their lessons from inside their classrooms or learning spaces each day.
The announcement was one of several updates included in a memo from education commissioner Jeff Riley on Friday afternoon.
"Having teachers and critical support staff in the school building will be beneficial to students," Riley said.
The move will help maintain a level of familiarity for students by seeing a classroom environment on screen, Riley said, and will help make the transition back to in-person instruction easier for students.
He added that being back in the school building would ensure a more consistent experience across classrooms and student cohorts, and allow administrators to monitor the level and amount of instruction students receive throughout the course of the school day.
Merrie Najimy, president of the Massachusetts Teachers' Association, criticized the memo Friday afternoon.
"Not only is it paternalistic and shows their fundamental lack of trust for a field that is dominated by women to know how to do their jobs in the best way — it's punitive," Najimy said. "He's just turned the screws on educators who have made it very clear that we're not going back into the buildings until it's safe."
MTA was among state teachers' unions that rallied outside the State House earlier this week to demand that the school year start remotely, citing health concerns.
"He just threw gas on the flames," Najimy said. "This is going to enrage the educators who felt settled because remote learning already happened and this is going to provoke a bigger response across the state."
State education leaders are also recommending that children of teachers be added to the high priority list for which students get to return to in-person learning first.
Previous guidance limited those initial groups to high needs students, like English learners or those with disabilities. The memo also clarified that teachers reporting to school to provide instruction would be allowed to bring their children with them for child care purposes.
This article was originally published on August 21, 2020.