Fern Cunningham-Terry, Renowned Boston Sculptor, Dies At 71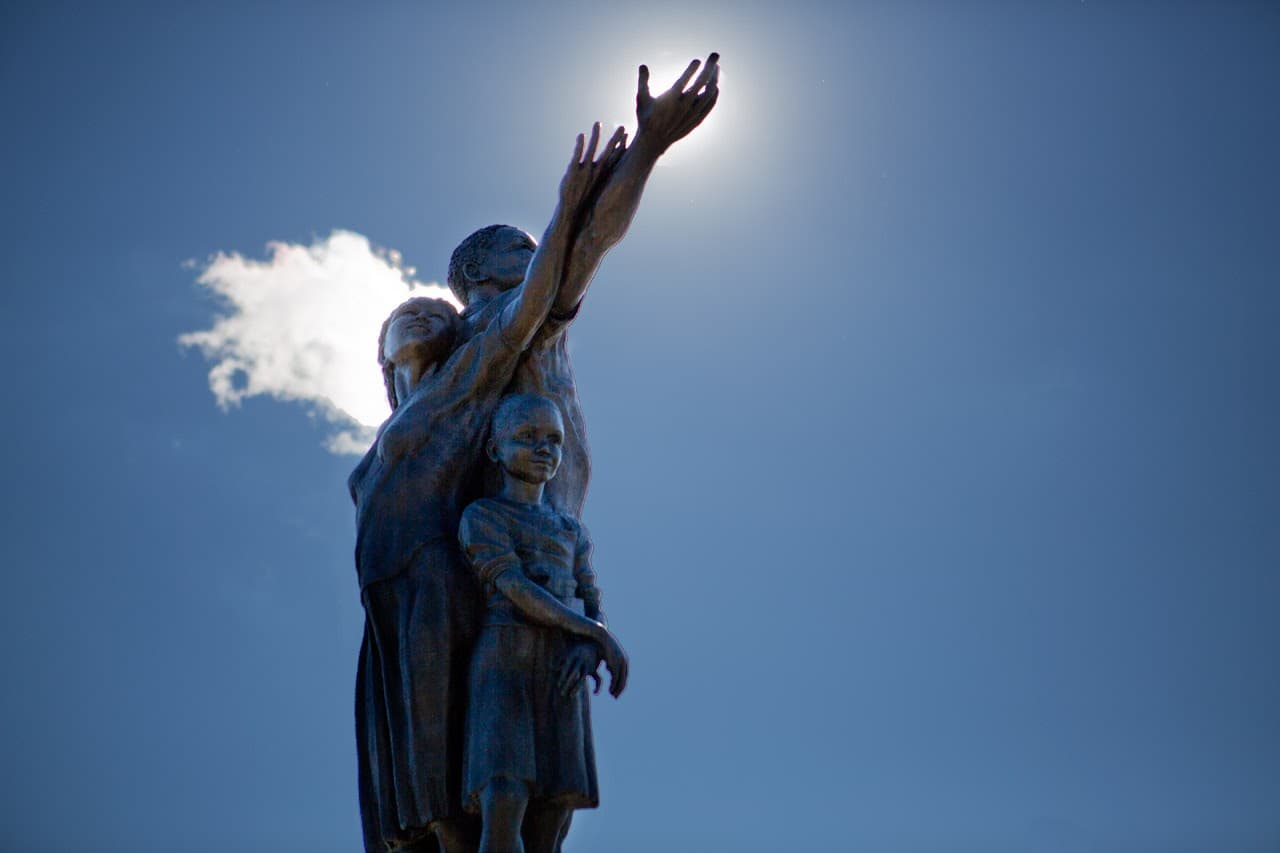 This article is more than 2 years old.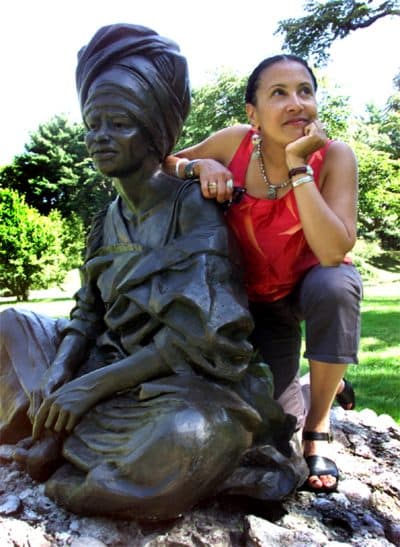 Fern Cunningham-Terry created some of the most memorable bronze sculptures in Boston that commemorate Black life and liberation. She died on Wednesday, Aug. 19, at the age of 71, her friend Ekua Holmes confirmed. She is survived by her children and her husband Alvin Terry.
Born in 1949 in New York City, Cunningham-Terry spent her younger years in both Alaska and upstate New York. She eventually moved to Boston to attend Boston University, where she majored in sculpture. "I went to BU because I wanted to learn how to pull off a figure," she said in an interview with WGBH. "I was determined to create figures of Black people."
After graduating, Cunningham-Terry stayed in Boston and became an integral part of the city's artistic fabric. While teaching at the Elma Lewis School of Fine Arts, Cunningham-Terry continued to practice her artistry and held her first Boston show, "Relationships," in 1983. Holmes, a Black visual artist based in Boston, managed the gallery where the exhibition took place. She became a lifelong friend of Cunningham-Terry's.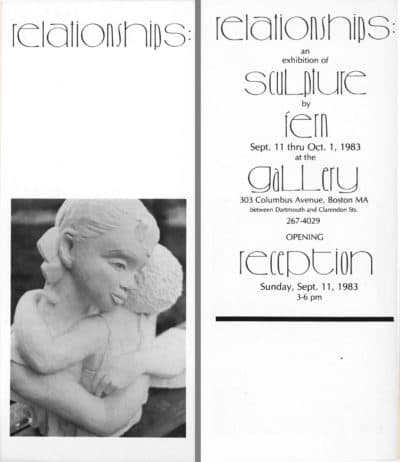 "Fern embarked on her path to bring durable art to the public landscape in her adopted city of Boston," Holmes tells WBUR. "Her first piece was done in concrete... for $500 and installed at the then Grove Hall Public Library." The piece didn't survive and was removed but Holmes says "it was the first step on this chosen path" for Cunningham-Terry's career as a sculptor.
Cunningham-Terry was acutely aware of the world she was entering as a Black woman. "I came into this world noticing that I didn't see African American sculptures," she said in a 2016 interview. "We seem to be a people who are left out. I...chose to right that wrong."
Cunningham-Terry went on to "right that wrong" by creating a number of sculptures in Roxbury, Dorchester and Mattapan. She was commissioned in the 1990s to create "Earth Challengers," which depicts three Black children holding up the globe, for the Joseph E. Lee School in Dorchester. Her next bronze works, "Family Circle" and "Sentinel," featured Black families and women. "Rise," a bronze and stone monument to Mattapan's Black and Indigenous roots, was erected in Mattapan Square in 2005. Cunningham-Terry cited "The Sentinel," a sculpture of a Black woman in robes and a head wrap, as her favorite.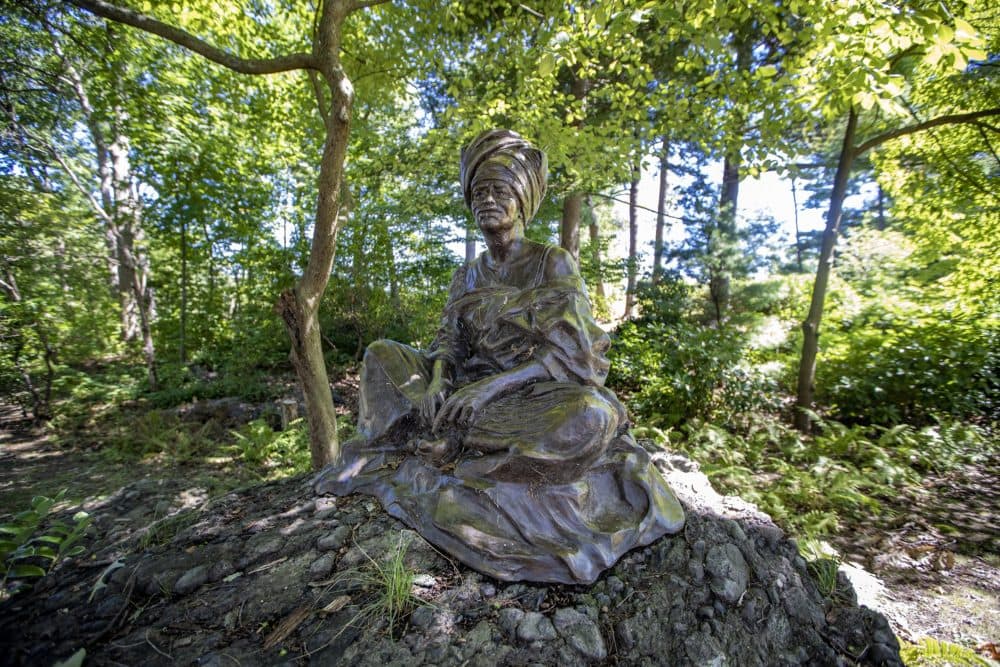 Perhaps her most well-known piece of work is "Step on Board," erected in 1999 in the South End's Harriet Tubman Park. This sculpture portrays Harriet Tubman boldly leading the figures behind her to freedom and is inscribed with Tubman's Underground Railroad route. The sculpture is also a stop on the Boston Women's Heritage Trail. Cunningham-Terry's newest sculpture, celebrating Black veterans, is slated for installation in Nubian Square at an unknown forthcoming date.
Cunningham-Terry will be remembered for her determination to chisel the Black experience into the world of sculpture. "Children will look at these bronzes in the future and say, 'Oh wow, someone remembered us," Cunningham-Terry said in an interview. "They'll say, 'Wow, we're beautiful. We're permanent.'"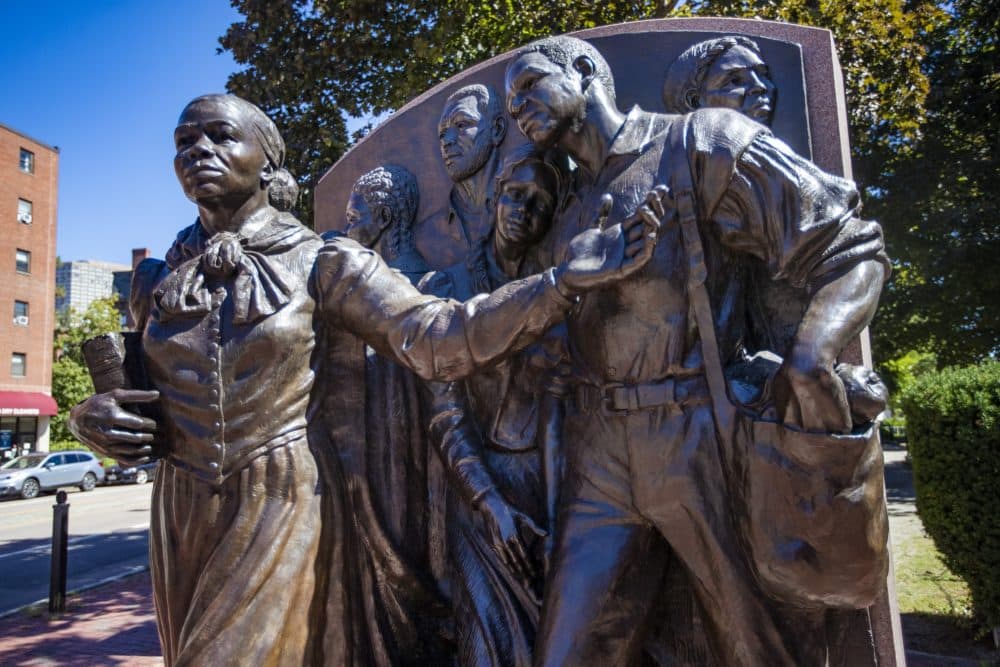 Through her work, both artistic and educational, Cunningham-Terry stamped an indelible mark, both physically and figuratively, on the heart of Boston. "She stands nationally with not such a large group of contemporary Black women working in bronze," says Holmes. "Their voices are distinct and necessary."
Beyond her work as an artist, Holmes will remember Terry as a friend and confidant. "Thank you Fern for your authenticity, commitment and love," she says. "As a community, we are richer for it."