A Boston-Area Ballroom House Vogued To Third Place On HBO Max's 'Legendary'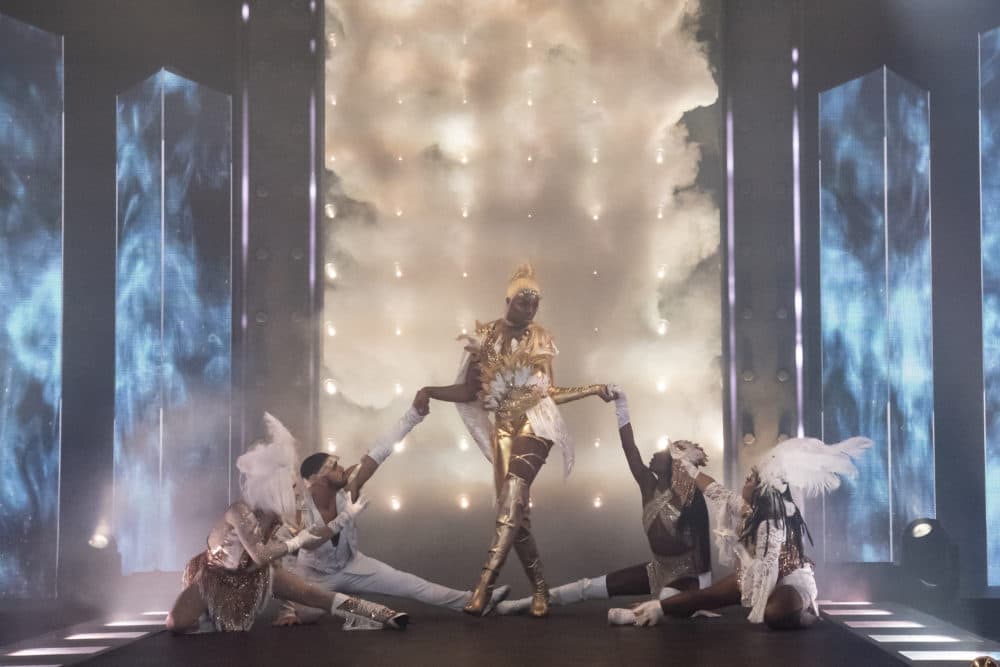 This article is more than 2 years old.
They say legends never die. The House of Escada is out to prove that.
House of Escada is a Boston-based ballroom and vogueing house that competed in the first season of the reality voguing competition "Legendary," an HBO Max original series that premiered in May.
House-ballroom culture comes from the once underground community started by mostly Black and Latinx LGBTQIA+ folks where people walk, dance, pose and perform their way to acclaim and accolades. We've seen glimpses of representation of this culture in the 1990 film "Paris is Burning" and more recently in the FX show "Pose," but "Legendary" is one of the first big reality competition shows dedicated to these kinds of performance groups.
On the show, the houses were judged by actress Jameela Jamil, rapper Megan Thee Stallion, fashion stylist Law Roach and Leiomy Maldonado, a dancer and actress and choreographer on "Pose." (Maldonado is also known as the "Wonder Woman of Vogue.") Other folks on the show include Dashaun Wesley and DJ MikeQ, who are also both big players in the ballroom community, especially on the East Coast. Eight teams competed for the $100,000 cash prize. The teams, or houses, danced in nine balls over the course of the season. As the houses competed, they tried to display the five elements of vogue: hand performance, catwalk, duckwalk, spins and dips, and floor performance, according to Maldonado.
Each house has a "mother" or "father" in charge of a team of their "kids" and the one leading House of Escada on the show is artist London 'Fleur De Lis'. London is the Mother of Escada and says their purpose is to create performance art within the house to show the world and mainstream media what ballroom and voguing are about. (When asked which pronouns he prefers, London said, "I take him or her... I'm both — I'm a Gemini." We used the gender-neutral 'they' to encompass both.)
Voguing is a physically grueling activity. London was on contract with Boston-area fitness center TRILLFIT teaching voguing classes last year. "It is cardio. You're burning everything you put into your body," they said. "You go through a lot of bruises, cuts and scrapes, your ankles get kind of sore."
In 2009, they watched MTV's "America's Best Dance Crew," and Maldonado and Wesley were competing as part of the dance troupe Vogue Evolution. That's what inspired London, who was a dancer, to start voguing. They went on to teach dance and start competing in ballroom competitions in New York, Texas and California, they said. During that time, London met Maldonado, Wesley and other movers and shakers of the ballroom scene.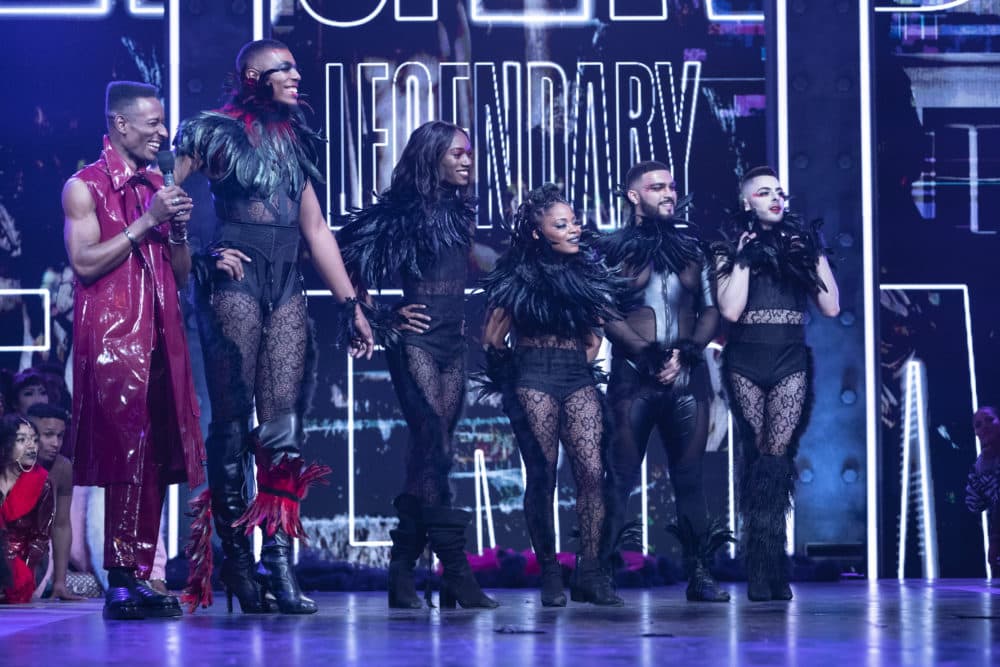 Once "Legendary" started filming, London said the moment felt full circle — from watching Maldonado and Wesley over a decade ago to performing for them onstage. "This is something I dreamed of," London said.
Through a connection of various dance classes, roommates and friends, London met all of the House of Escada kids. London says that's what ballroom does — it brings people from all over into one space. As house mother, London said, "my job was to get my kids to match up with all the different categories [of vogueing] that happen in ballroom." House of Escada consists of five members: London, Jazzul, Twilight, Yoyo and Shyanne, all of whom are from the Boston area except for Shyanne, who hails from Rochester, New York.
London moved to Boston seven years ago from Springfield, Massachusetts. As a student at Emerson College, they co-created the Haus of Emerson, the first college-based ballroom house, according to their website. Co-creator Christopher Henderson-West is the one who suggested London and the House of Escada to the "Legendary" producers.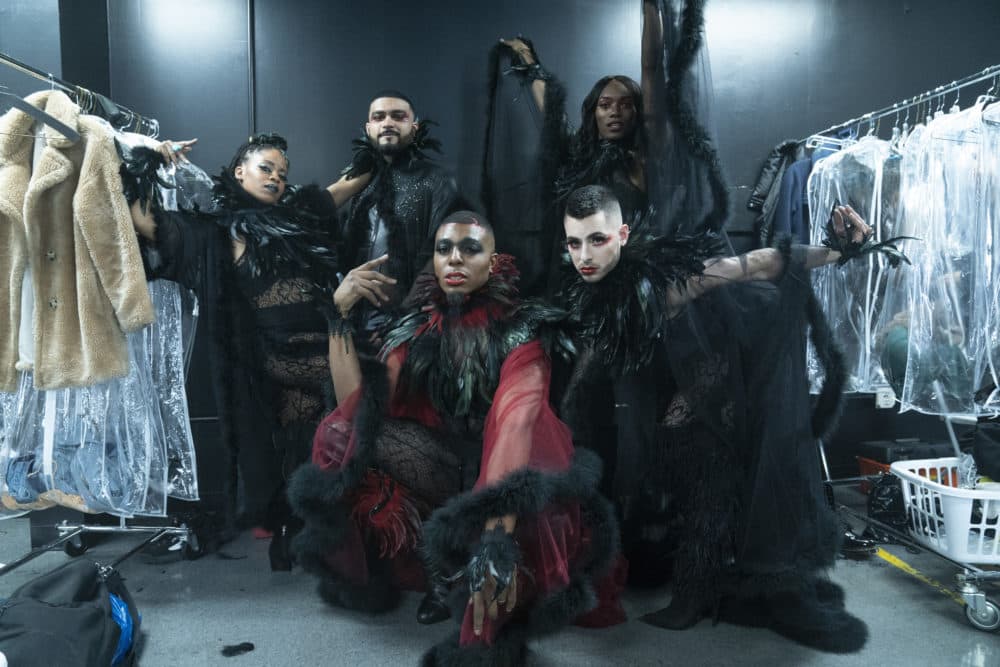 The eight teams on the show were great picks for the first season. (The show was recently renewed for a second season.) London says it was a diverse mix of the ballroom community, emphasizing how the contestants were made up of vogue veterans and newcomers, different performance styles and all kinds of fun aesthetics.
London was impressed by the producers, who they say made sure they had people working on the show with knowledge of ballroom culture. They added that this made the competitors feel comfortable after being concerned with how the media would portray ballroom.
In between performances on the show, the teams had under three days to practice. Along with the performance itself, the teams also had to prep for makeup, hair and wardrobe. London said that helped expand them more as artists since a big part of the show is how the teams looked to judges, with one of the judges specifically focused on style.
"We just had to, like, gather information, like what your look is going to look like, what you want for makeup, hair. I didn't have no clue. I just wanted to vogue," they said.
A favorite moment on the show for London occurred in episode three when House of Escada became the superior house, meaning they were the winning team in that week's competition. After being underestimated, London said that moment was a huge accomplishment for the team. They also won $10,000 that night.
House of Escada ended up placing third at the end of the show, and viewers could see the growth of the team over the course of the season. "I would say the first and last episode are basically a complete story of Escada," London says. "We go from the black feathers [in the first episode's performance] to the white feathers towards the end. It shows that our house has transcended."
The houses were supposed to go on a world tour and a promotional tour after they wrapped filming, but because of the pandemic, those plans are on hold.
The entertainment industry has been using parts of ballroom culture for a long time, London said, and this show is now giving the people from the community a chance to show what ballroom is for themselves.
"Ballroom is a community where people can create chosen families," they said. "People were getting kicked out of their homes for being gay and ballroom became a place for people to go and create a family — a support system, to build confidence, to live your fantasies you've always wanted to live without having millions of dollars."
---
Watch the first season of "Legendary" on HBO Max. The first episode is available for free on YouTube.