HBO's 'Lovecraft Country' Explores 'Sundown' Towns In Massachusetts
This article is more than 2 years old.
Two men and a woman are driving through New England from Chicago when two of them hop out of the car to look for something they see on a roadmap. A police officer pulls up behind their car in broad daylight and shouts at the group of Black travelers to gather behind their vehicle. He asks who they are and why they're there. Then the white officer asks, "Any of y'all know what a sundown town is?" He then informs the trio that it would've been his sworn duty to hang them had he seen them at night. This all takes place in fictional Devon County, Massachusetts.
HBO's "Lovecraft Country" is peeling back the veneer of New England's seemingly open-minded society and revealing the racism that lurked in the region in the 1950s. Based on Matt Ruff's 2016 book of the same name, the show explores the weird and horrifying world of Providence's prized horror fiction author H.P. Lovecraft and the very real Jim Crow-era racism that plagued every part of our country, including our fair state of Massachusetts. The show, which premiered in August on HBO, is the brainchild of showrunner Misha Green and produced by two of Hollywood's favorite fantasy creators, J.J. Abrams and Jordan Peele.
In the show, a young, Black, Korean War veteran with an affinity for horror and sci-fi literature named Atticus (Jonathan Majors) embarks on a trip with his Uncle George (Courtney B. Vance), who writes Black travel guides, and childhood friend Letitia (Jurnee Smollett) to find his dad, who he believes traveled to a place known as Lovecraft Country. Although the show isn't based on particular stories Lovecraft wrote, themes and places from his work are tied in and influence the show. Lovecraft Country is located in New England and is comprised of the author's fictional towns.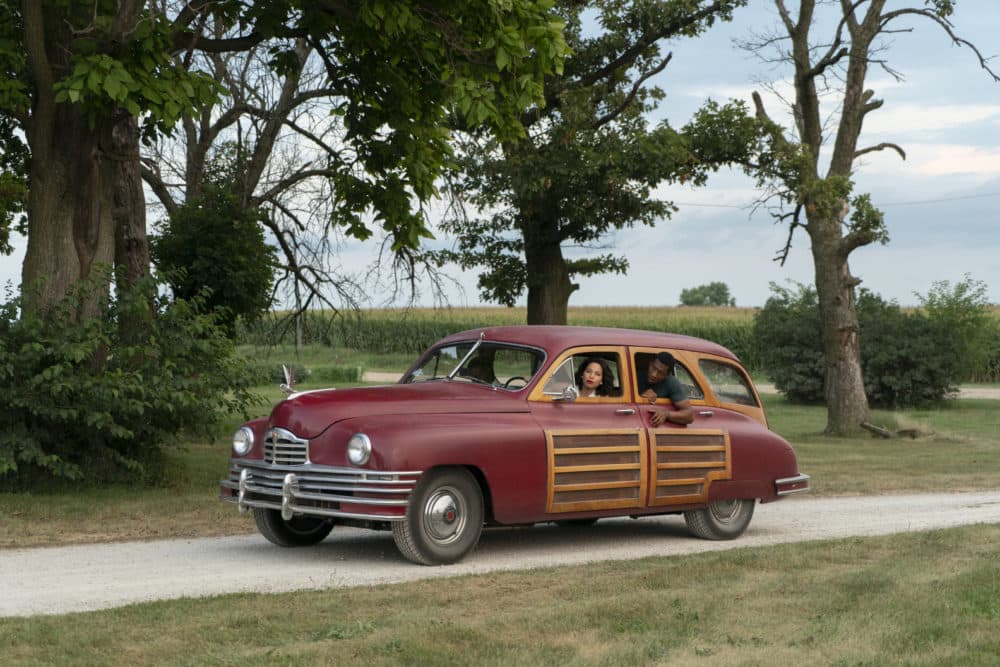 "It's not a separate world or an extension of it. It's supposed to take place in the real world," explains Donovan Loucks, the 25-year webmaster of H. P. Lovecraft's archival website and Lovecraft historian. "It's this terrifying world that's kind of below the surface of the world we exist in every day. These fictional tales of his Arkham, Innsmouth and Kingsport, they exist up in Essex County, Massachusetts. North Boston."
It all starts in the very first episode appropriately named "Sundown." On their way to Lovecraft Country, the characters experience a type of racism that many folks believe is only synonymous with the South. Not being served in diners, cops chasing you out of town just for being there. All of these actions are common in sundown towns, places where once the sun sets, Black people wouldn't be allowed to occupy public space for fear of safety, sometimes being persecuted or killed by the townsmen and their law enforcement.
According to the 2005 book "Sundown Towns: A Hidden Dimension of American Racism" by James W. Loewen, there are thousands of active sundown towns across the country, including in the Northeast.
I'm a Black girl from Texas. I have heard of sundown towns for quite some time and I've also heard regurgitated historical information about the South's role in American racism. At some point, I — like many others — noticed that my history classes and textbooks about aggressive racism seemed pointed at the South while places in the Northeast, like Boston or New York City, were known as liberal, progressive, anti-racist bastions for everyone living there. But it's 2020 and we know that's not true. There isn't one place in America that's been untouched or shaped by racism. "Lovecraft Country" is the timely show we need right now to have conversations about places like these that existed and continue to exist.
In Lovecraft's writing, there's no mention of sundown towns, but there's no denying the anti-Black and racist sentiments that can be found throughout his work. "Lovecraft, himself, was a racist. He was an inveterate racist. There's no two ways about it," Loucks says.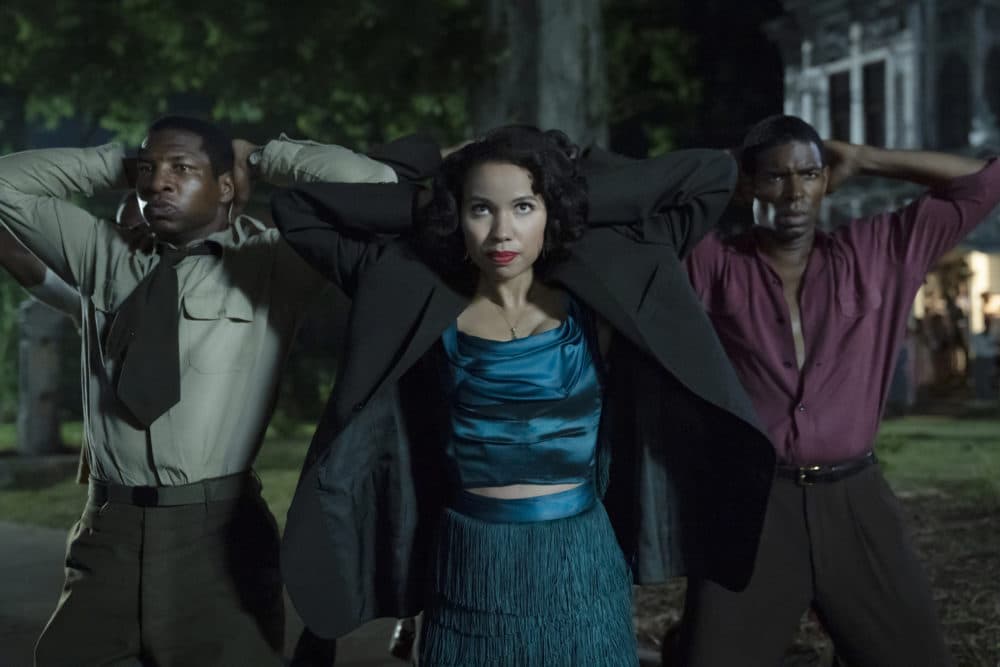 Loucks explains that in Lovecraft's writings, which consisted of fiction, poetry, science exploration, personal letters and more, the author exhibited what Loucks describes as two kinds of racism — biological and cultural. The biological racism, he says, is exhibited when Lovecraft writes racist text about mostly Black people and Australia's aboriginal people, guessing it stemmed from old scientific texts Lovecraft read. For cultural reasons, Lovecraft thought other cultures weren't as advanced as Western European cultures. "He pretty much goes on about all ethnic groups at some point or another, other than Western Europeans," Loucks says.
"He knew the latest stuff. He knew about atomic theory and this kind of thing," he says. "But when it came to race, he still held to so many of these older ideas. Possibly because of the fact that he was always around family members all his life and they had these opinions, so he just clung to them."
Ruff and Green used Lovecraft's fictional world to explore the very real racism that existed in the 1950s (and still exists).
Ruff's book, according to his website, is meant to meld together Jim Crow America, fantasy and Lovecraftian horror. Yes, there are monsters and magic in both Lovecraft's work and "Lovecraft Country." But once you look past that, you'll see that the supernatural, fictional land doesn't look like a distant place after all.
Loucks, who focuses on geography in Lovecraft's text and designed the Lovecraft College Hill Walking Tour in Providence, says the fictional world Lovecraft created has been studied for years in order to find the places they're based on. He says Lovecraft's Arkham, Innsmouth, Dunwich and Kingsport are written about extensively because they're based on familiar cities to him — Salem, Newburyport and Marblehead — just more amped-up versions of those places.
"It's interesting how he will mention some fictional place in his story," Loucks says. "And it's up to us scholars to figure out, 'OK. Is that something he completely made up, whole cloth? Or is this a fictionalization of some real place?'"
Lovecraft is a product of the community he was born, raised and died in. So wouldn't it make sense that sundown towns, the Ku Klux Klan (and other white supremacy groups) and other racist elements exist in New England? It's not hard to tie those strings together.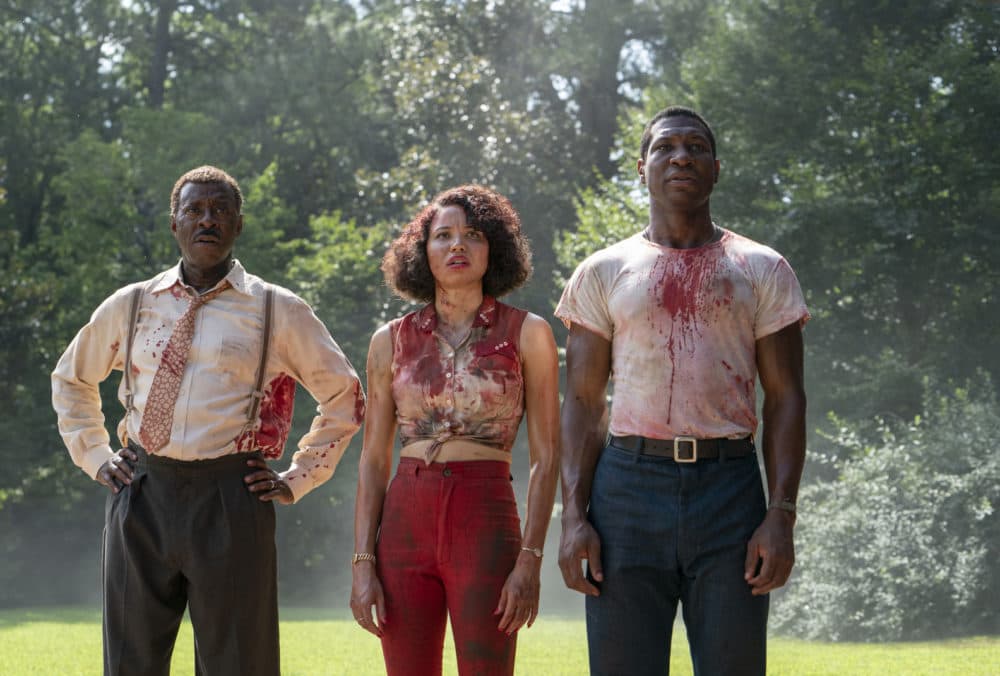 After the police officer tells Atticus, Letitia and Uncle George what he will do to them if he catches them in town after dark, he informs them that they have less than 10 minutes to get across county lines or he will have to enforce sundown law. He follows them until the sun goes down and he and his sheriff deputies force them into the woods with intentions of lynching them. All in a made-up (but very believable) Massachusetts town.
We're about halfway through the first season of the show and of all the creepy, horrifying events that have occurred, the thing that lingers after the credits roll is the perpetual and inescapable racism. It follows the Black characters around the entire series, like the monsters and ghosts they frequently encounter. Unfortunately, like those characters, Black people also have to deal with this in real life. This show is just a peek into how the trauma of our ancestors persists and haunts us today.