Essex County Jail Suspends In-Person Visits, Court Appearances Due To Virus Outbreak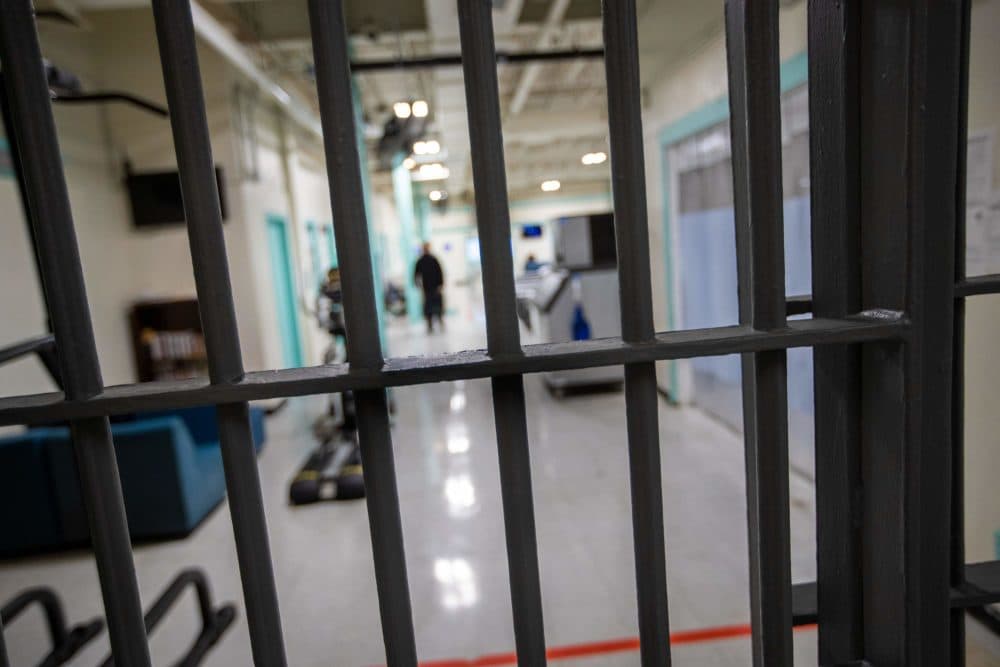 This article is more than 2 years old.
The Essex County Sheriff has suspended in-person visits at one of his jails because of an outbreak of COVID-19 over the past week.
A spokesperson for Sheriff Kevin Coppinger says the visits were suspended Saturday and court appearances are being done virtually after cases were reported at the Middleton jail. The sheriff's office says the outbreak appears to be confined to one building, involving 14 prisoners and nine staff members.
"We've taken a number of precautions throughout our facility to mitigate the exposure and risk to others, including temporarily suspending visits and using video conferencing for inmate court appearances," spokesperson Gretchen Grosky said in a statement. "Everyone in our facility is wearing N95/KN95 masks and we continue to enforce a rigorous 24-hour cleaning schedule, symptom monitoring, as well as social distancing."
There have been a total of 84 confirmed cases of the virus at the jail since April. One inmate has died from COVID-19.
Visits at all state prisons resumed Monday for the first time since March.