Saying Goodbye To Machine And Ramrod, Fenway's Last Queer Nightlife Spots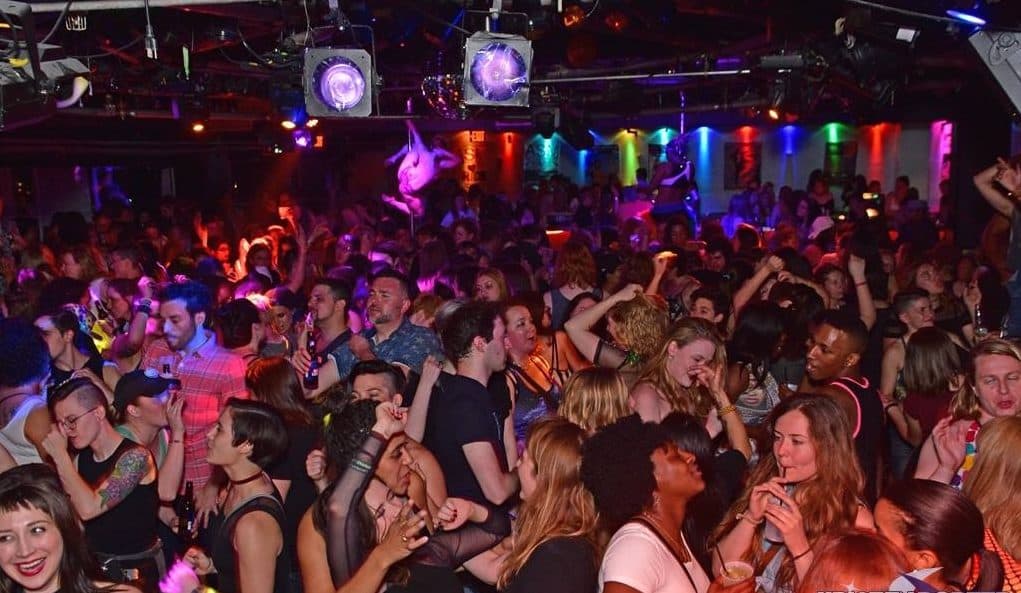 This article is more than 2 years old.
The site of so much gay history in Boston is pretty boring from the outside, just a squat gray building that stretches a whole block on Boylston near Fenway Park. Right now, the bars and storefronts that fill this building are empty as they await the wrecking ball that will usher in a future luxury apartment building. But until just before quarantine — when Machine Nightclub and bar Ramrod officially closed — past the front door and the blacked-out windows at 1254 Boylston St., inside was magic.
Ramrod, the leather and Levis gay bar, moved into the first floor in 1981 with Machine carving out a separate gay nightclub downstairs in 1998. Both spots had that kind of slightly dingy, lived-in feel of a well-loved gay hangout, the cigarette smell that seemed to hang in the air long after Boston banned smoking indoors, the dim corners here and there for making out. It was a sex-positive spot in a (still) puritanical city, with loud music and stiff drinks. Downstairs, drag queens twirled on stage in front of crowds that swayed under the disco lights.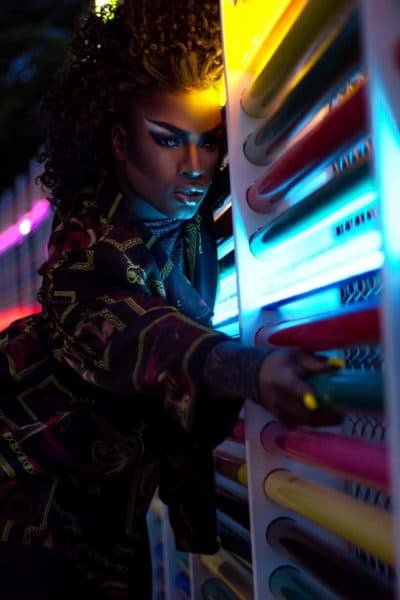 The gay scene in Boston is still dominated by white guys, but at least for many, Machine was a hub for a more diverse crowd. More people of color, more women. The spot hosted Dyke Nights and at least one gay wedding reception. The drag and theatrical shows there were queer — as in LGBTQ-friendly and queer as in, well, weird. Like the beautifully bonkers and often political All-Star Mondays and the satirical shows staged by Ryan Landry's vaudeville-inspired theater troupe the Gold Dust Orphans.
Before you could catch her in 2019 as part of season three of the reality TV show "The Boulet Brothers' Dragula," one of Violencia Exclamation Point's more memorable moments came when she started hosting All-Star Mondays' late drag show. "The theme was raw meat and I had everyone throwing ham at me and like spitting up milk in pig costumes," she says. Drag artist Neon Calypso, who you can catch on the Quibi docuseries "Nightgowns," won the Next Drag All-Star competition there in 2016. "That was my moment of like, 'wow, I fit in here. This is a home space for me where I'm able to express really political and important topics and everybody is receptive,'" she says.
From 2006 until the very end, you could catch Donald Smith slinging drinks, always happy to chat anyone up. "Oh, it was like a homecoming," he says of walking through the doors. "I felt like a homecoming queen. Machine was the welcoming committee. It taught people a lot about life. We made you feel much better about yourself so you could lift yourself up out of whatever you were going through and then move on. We're gonna miss that."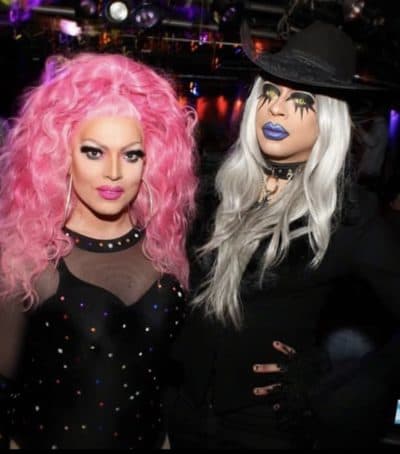 Ask around about Machine and Ramrod and you'll hear people mentioning "home" a lot, which is maybe why its ending feels so raw for so many. The community knew the building's days were numbered since late 2018 when word broke that British developer Scape secured the site for their first private dorm in Boston. Miranda Wrights, who worked on and off at Machine for 18 years, noted that the staff felt things were off for a while, which seemed to stem from a lack of interest from the top. "Why is the floor falling apart and moldy? Why is the bathroom overflowing all the time?" she says she asked before quarantine. "Because they weren't going to put any more money into it because they knew it was closing but they weren't letting other people know."
But capitalism is capitalism. The owners of Machine and Ramrod — who didn't want to comment for this story — own a business, not a home, and nightlife places aren't a cash cow. Doors officially closed on March 14, just days before Gov. Charlie Baker's shutdown order, though few people even knew it was the last night. Patrons and employees alike held out hope for a goodbye bash sometime after quarantine. But then — like the lights flicking on at last call — in late July, the clubs' manager Sean Caron posted on Facebook that construction permits for Scape's new building had been approved. Construction is slated to start sometime this fall and Machine and Ramrod will never open their doors again.
"Machine was the welcoming committee. It taught people a lot about life."

Donald Smith
There won't be any big sendoff for the last gay bar and nightclub in the historic gayborhood and it's just one chapter in a story about people on the outskirts of a changing city. "In the mid-1960s, Fenway was kind of an in-between neighborhood. It wasn't downtown, and it wasn't Brookline," says Mark Krone, a board member of The History Project — a Boston-based LGBTQ history nonprofit. "The number one thing about the Fenway was that it just wasn't very well off."
Rooming houses among the auto parts dealerships on Boylston were home to minorities, elderly people on fixed incomes, and college students. Queer students especially stayed in the area since returning home to small towns meant a life back in the closet. A 1977 New York Times piece about an arson-for-profit ring that devastated Fenway with at least 30 suspicious fires described the neighborhood as having "had a reputation for street crime, drugs and prostitution and was once one of Boston's more notorious red‐light districts."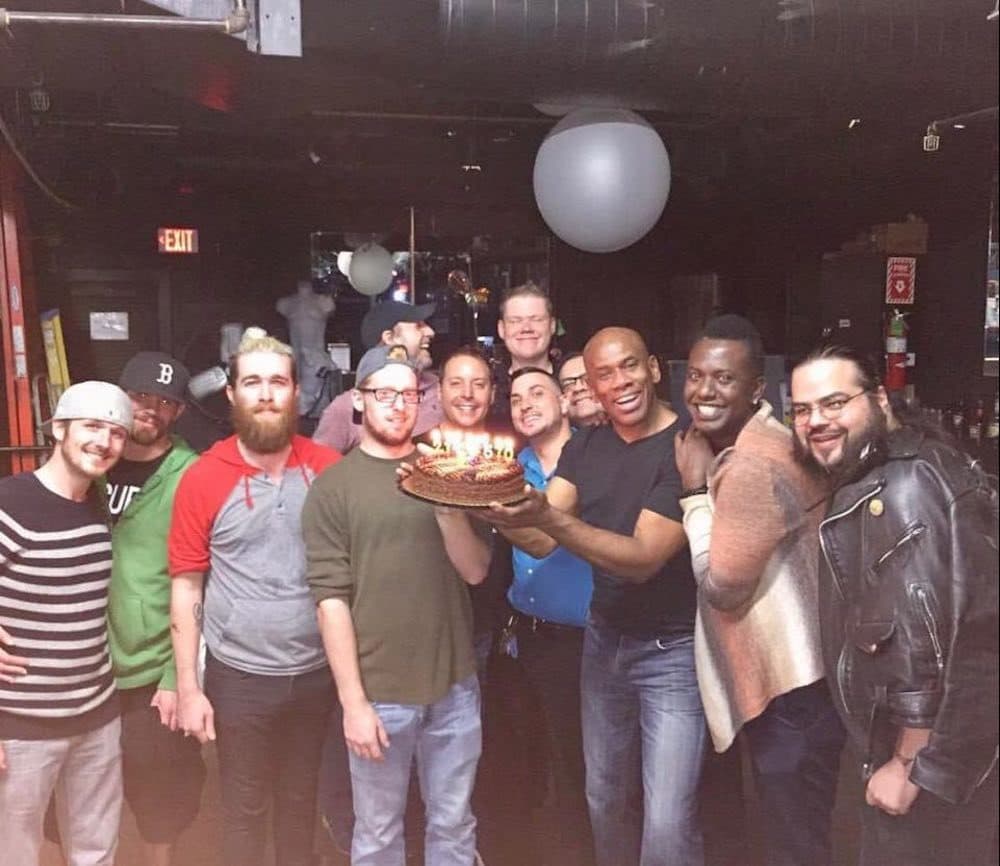 But, oh, the gay scene.
Following the Stonewall Riots of 1969, more gay bars opened throughout the country and by the 1970s and 1980s, you could hit up multiple gay bars all within a few blocks of each other in Fenway. The disco-fueled, legendary four-floor bar called the 1270 opened in 1969, just a few doors down from the spaces Ramrod and Machine would eventually occupy at 1270 Boylston. "It was one of the few gay bars where you could see Black people going in, and Black queer people, and straight people," Krone says. The '80s added Ramrod to the mix, and for decades, men barhopped and then cruised in the Fens for late-night hookups among the bushes.
Things weren't as happy as these rosy reminiscences might lead you to believe. The community was wrestling with addiction and was consumed by fear of HIV/AIDS. The Fens were home to hookups but also a number of murders and assaults, including a guy who'd troll the area and beat men with a hammer. And by the '90s, rents were already skyrocketing even before the Fenway Triangle luxury apartments and mixed-use space opened in 2004. Blame the internet for the death of gay spaces in Fenway and beyond if you want, but the real reason perhaps isn't that tidy. Elites, an evening gay bar for Black patrons, operated briefly in Roxbury from 1970 to 1973. The 1270 closed in 1988. Elsewhere in the city, Chaps closed in 1999, the same year that city raids against the Safari Club bathhouse for health code violations led to the spot's shuttering. Now, the site of the Safari Club is a luxury apartment building. Axis spun out in 2007. In 2018, Paradise in Cambridge closed and it's soon to be a new facility for Novartis, a pharmaceutical company.
"The gay bars in Boston never have come back after AIDS."

Mark Krone
Besides gentrification, Krone has another theory about the decline of the gay bar in Boston. "I've talked to a lot of older people about this in Boston. Unlike New York and other places which bounced back pretty well after the height of the AIDS crisis, gay bars wise, Boston never did," he says. "The gay bars in Boston never have come back after AIDS."
With the closing of these bars and clubs, Boston is losing more than just physical spaces. "The very people who stayed behind in Boston in the '50s, '60s, '70s and '80s, who made it really become more of a world-class city, are the ones who are being thrown out," Krone says. "The queers and the minority people and artists are the people who kept [Boston] going so that now the hedge-funders and the biotech people can call it home."
"The queers and the minority people and artists are the people who kept [Boston] going so that now the hedge-funders and the biotech people can call it home."

Mark Krone
So what now? COVID-19 and the ensuing quarantine have thrown the world for a loop, but there are still gay spots in town, like Club Café in Back Bay and Blend in Dorchester, where Miranda Wrights hosts viewing parties of shows in the "RuPaul's Drag Race" franchise. The experience is much different since she can't perform live and interact with patrons, so she shows pre-recorded clips and also streams online. Violencia founded the online platform for drag performance artists called The Serve Network and she and Neon are building up a roster of shows every night of the week. They hope to bring shows to a new home space once quarantine is over to keep the spirit of Machine's All-Star Mondays alive.
As for what will actually happen to that block on Boylston, plans have changed somewhat after Scape met with the community. Now, instead of one dorm building, the company plans to build three smaller more conventional apartments, with one at the original Boylston site joining structures in Audubon Circle and Charlesgate West. The Boylston building will include a 10,000-square-foot black-box style theater for The Theater Offensive, an organization that creates and presents art by, for and about queer and trans people of color. Recently, The History Project filed a letter with the city to try to save that historic building on Boylston, but they're not optimistic.
Smith, though, imagines a happier future with a final farewell to the spot that so many loved. "The line would've been all the way down the block," he says. "It would've been that amazing."