'Here & Now' Co-Host Jeremy Hobson Will Leave WBUR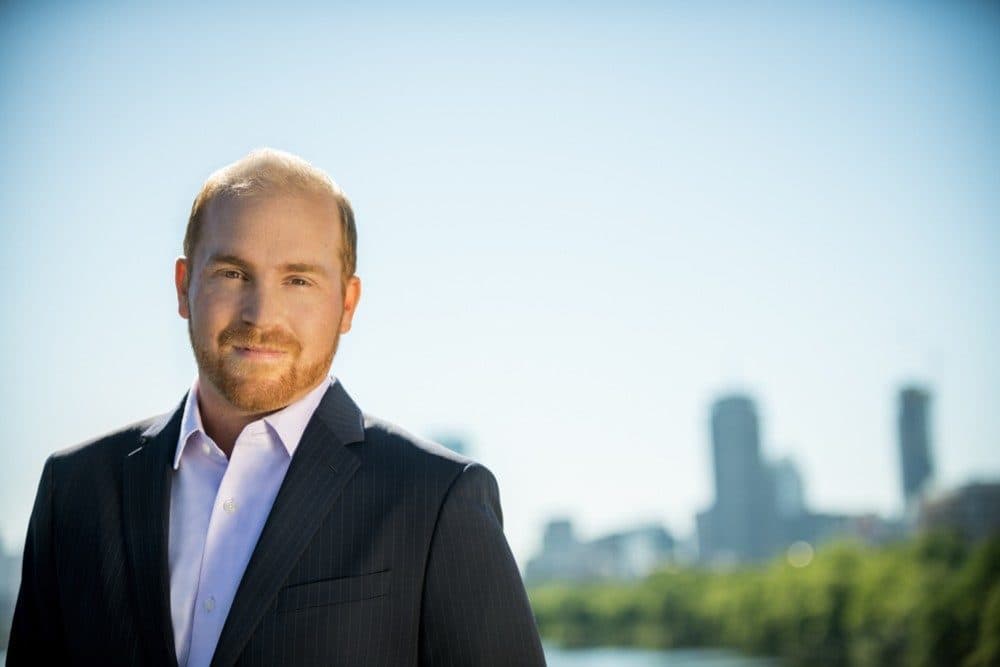 This article is more than 2 years old.
"Here & Now" co-host Jeremy Hobson is leaving WBUR, the station announced Friday.
Hobson has co-hosted the national midday program, which is produced by WBUR and NPR, for more than seven years. Hobson's last day will be October 16.
In a statement, Hobson said he wanted to make "Here & Now" "the Morning Edition or All Things Considered of the midday" — referring to NPR's flagship morning and evening news programs.
"We've done that, tripling our audience to more than five million listeners and broadcasting to almost every radio market in this country," Hobson said. "I've gotten to work with a number of terrific producers who have bright futures ahead of them."
Hobson said he's been reflecting on his career recently, but did not say what his next steps will be.
"Since COVID-19, I, like many in our business, have been broadcasting from home. Or, you might say, living at work," Hobson said in a statement. "It's given me a different perspective and after 21 years in the daily news business, I'm ready to take a little break from the Here and Now, if you will, and prepare for my next challenge. I believe that public radio is a vital institution, and I'm so proud of all that we have achieved together."
In a longer Medium post, Hobson discussed his career and time at the program in further detail.
"Here & Now," which airs on 489 NPR member stations across the country, will continue to be co-hosted by Robin Young and Tonya Mosley. Senior editor, Peter O'Dowd, who already fills in regularly as host, will step in to do more hosting duties for the next few months, according to WBUR.
"I've known Jeremy since he was an NPR intern on All Things Considered," WBUR CEO Margaret Low said in a written statement. "He is a very talented journalist and host, and helped make the show a big success with stations and audiences alike."
In a memo to station staff, Low said she and Hobson discussed the future needs of the show and agreed this was a good time to make a change, as the station is also looking for a new executive producer for "Here & Now."
Hobson's sudden departure comes just a little more than three months after "Here & Now" executive producer, Kathleen McKenna, suddenly left WBUR. Prior to her departure, WBUR laid off more than 10% of its staff as part of a reorganization and cost-cutting move. The station said it will begin a search for a third host once a new executive producer is in place.
"We have an impressive roster of candidates for the EP job," Low wrote in her note to staff. "We also have a clear-eyed focus on fostering a strong, collaborative culture on the show and at WBUR. The Here & Now team is brimming with talent and ambition and I know the show will continue to soar in the months and years to come."
---
Editor's note: WBUR's Zeninjor Enwemeka reported this story, and WBUR's Elisabeth Harrison is the story editor. Under standard practices for reporting on WBUR, no other BU or WBUR staff were allowed to review the story before publication.