Opponents Of Ranked-Choice Voting Spent Less Than A Cent Per Vote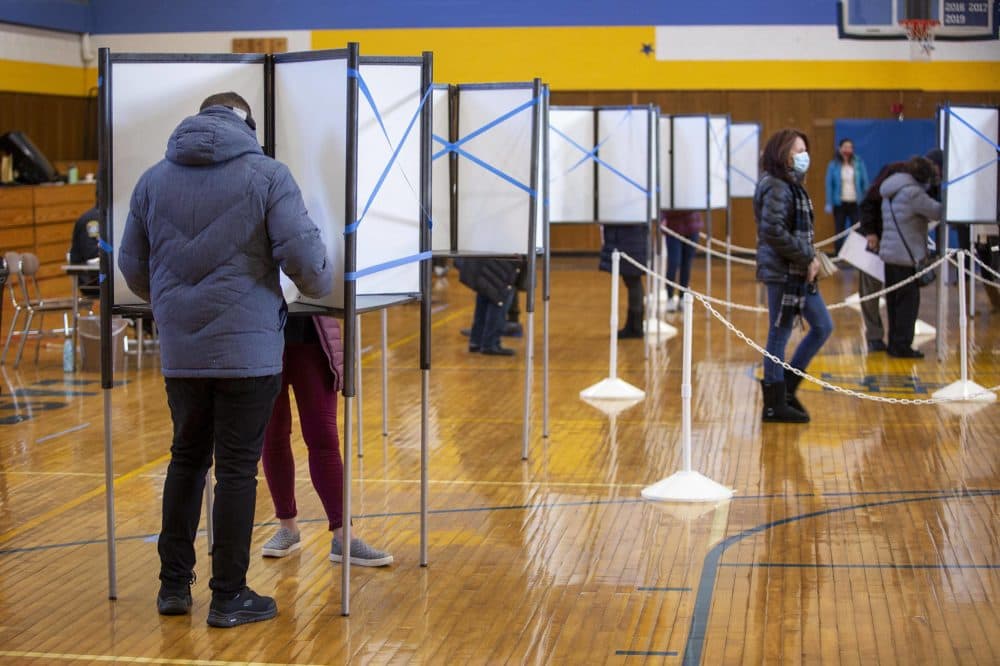 Opponents of ranked-choice voting thanked a list of people Wednesday for helping to defeat Question 2. The ballot measure failed, with 55% voting against and 45% voting in favor, despite the Yes side heavily outspending the No side.
Backers spent more than $10 million to promote it. The No Ranked Choice Committee spent less than $10,000, according to the Massachusetts Fiscal Alliance. (The Mass. Fiscal Alliance has also railed against ranked-choice voting, instead pushing for runoff elections in the state.)
"That's less than a cent per vote for the No side, compared to $7.41 per vote on the Yes side," said Paul Diego Craney, spokesperson for the fiscal alliance. "It was a true grassroots effort. We won, but the real winners are the people of Massachusetts."
The alliance thanked No Ranked Choice Voting Committee chair Cheryl Longtin and her friends and neighbors from Westford, MassFiscal board member Jennifer Braceras, Anthony Amore, former Federal Elections Commission Chairman Lee Goodman, Nick Murray of the Maine Policy Institute, and former Maine Congressman Bruce Poliquin as well as editorial boards that weighed in against the question and media columnists Jeff Jacoby, Howie Carr, VB Goudie, and Jeff Kuhner.
They also praised Gov. Charlie Baker and Lt. Gov. Karyn Polito for coming out against the proposal, as well as state Republican Party chair Jim Lyons.
With reporting by State House News Service's Michael P. Norton