New Boston Resident May Have Cast Vote That Switched Webster From Red To Blue
The town of Webster flipped from red to blue by just one vote in the presidential election, and one voter feels like he played an important role in that.
Jake Beaumont, 24, moved to Boston earlier this year and says in September, he mailed the state a form to update his voter registration. But when he got to the polls in Allston around 5:30 p.m. Tuesday, he found out he was actually not registered in Boston. A poll supervisor made a phone call and found out he was still registered in Webster.
"I was pretty crushed because I don't have a car — I commute by bicycle around the city — and Webster's an hour drive away," Beaumont says. "So I'm thinking, 'There's no way I'm going to make it tonight. Like, I guess I'm just not voting this year on, like, one of the most important elections of my lifetime.' "
Beaumont, who says he lost his job as a bartender after the pandemic started and is on unemployment, went home and told his roommates about the situation. After about 45 minutes of them seeing him "all sad and sulking around," he says his girlfriend, who has a car, offered to drive him to Webster. They got to the polling place and he cast his vote — for Joe Biden — at about 7:30 p.m., 30 minutes before the polls closed, according to Beaumont.
Then the next morning he read Reddit's subreddit r/boston that Biden had won the town of Webster by just one vote: 4,003 to 4,002. (Mail-in ballots received by 5:00 p.m. on November 6 will be added to those totals.)
Beaumont responded in the Reddit thread.
"I said, 'Holy s---. I got turned away at my Boston polling station last night and drove an hour from Boston to Webster. And if I had just stayed home, they would have tied,' " Beamont recounts. "Throughout the day, my phone just was exploding with messages, and some guy sent me a pizza. I was getting requests for interviews and just hundreds and hundreds and hundreds of messages."
"For me, just to be able to go to Webster and still get my vote in in the nick of time was enough satisfaction for me," he says. "But then to wake up in the morning and see that [Biden] had won by that one vote was really the icing on the cake."
Trump won the town of Webster by almost 500 votes in 2016.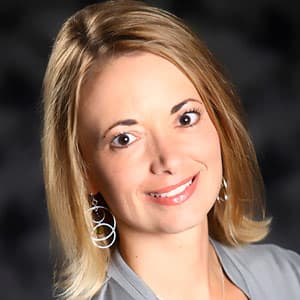 Lynn Jolicoeur Producer/Reporter
Lynn Jolicoeur is the field producer for WBUR's All Things Considered. She also reports for the station's various local news broadcasts.