PHOTOS: Boston And Cambridge Streets Filled With Celebration After Election Called For Biden, Harris
It didn't take long for hundreds of Boston and Cambridge residents to hit the streets — on foot and by vehicle — to celebrate President-elect Joe Biden's electoral victory over President Trump. The Associated Press, NPR and several other media outlets all called the race just before 11:30 a.m. and within the hour spontaneous gatherings popped up in places like Beacon Hill, Boylston Street, Harvard Square, Jamaica Plain and in cities across the country.
There were also some Trump supporters out, voicing their belief that the race isn't over until the president's claims, made without evidence, of voter fraud are adjudicated in court.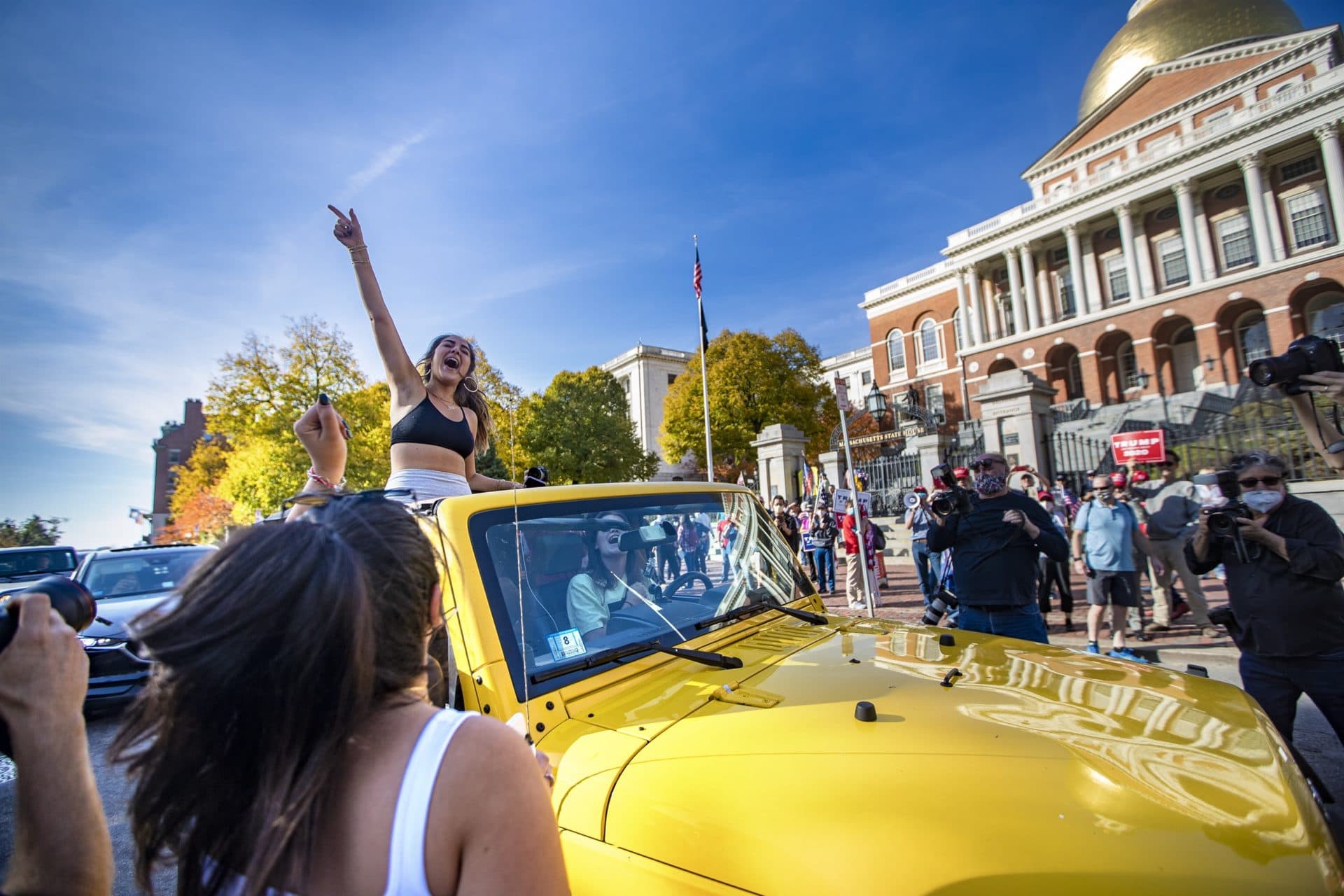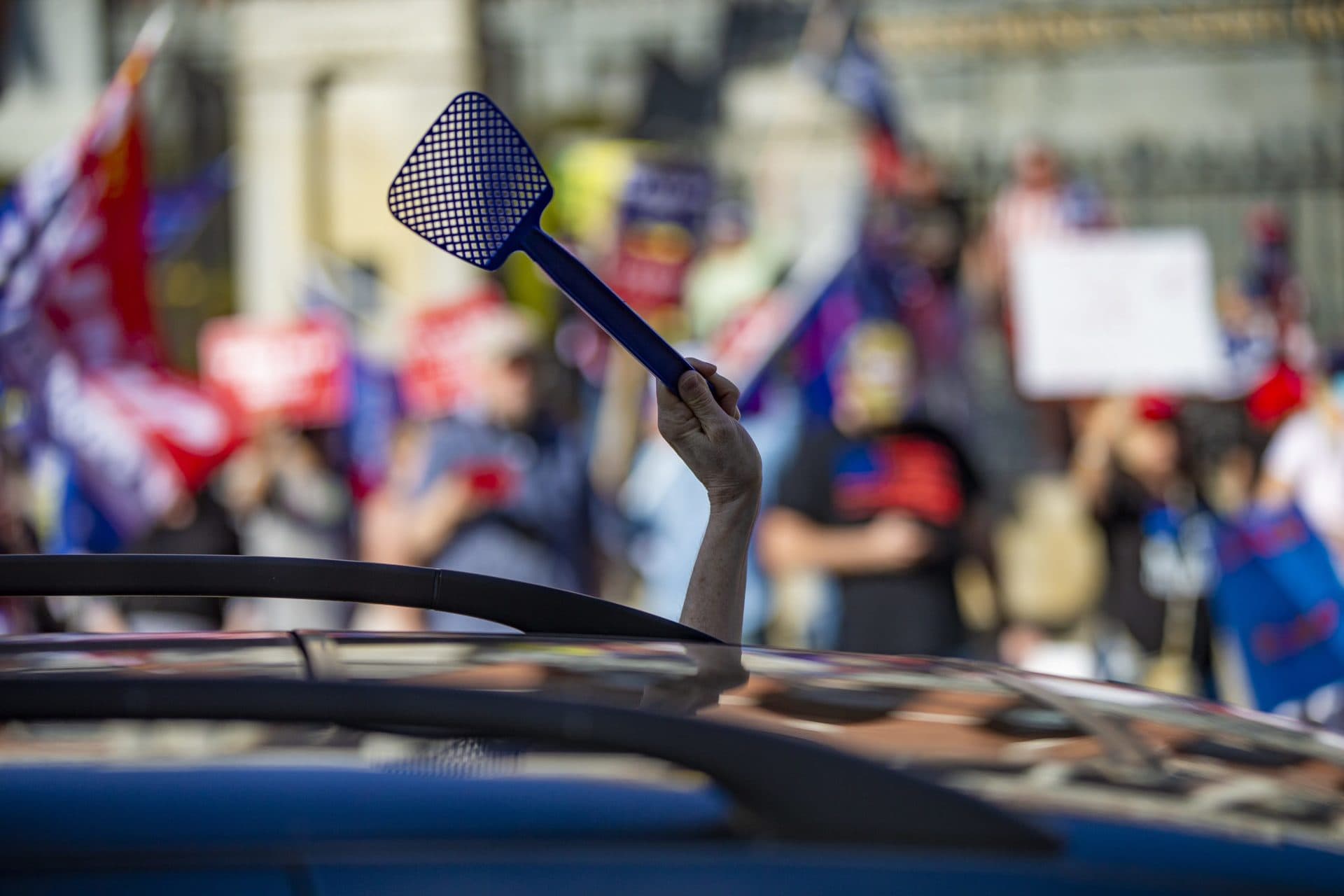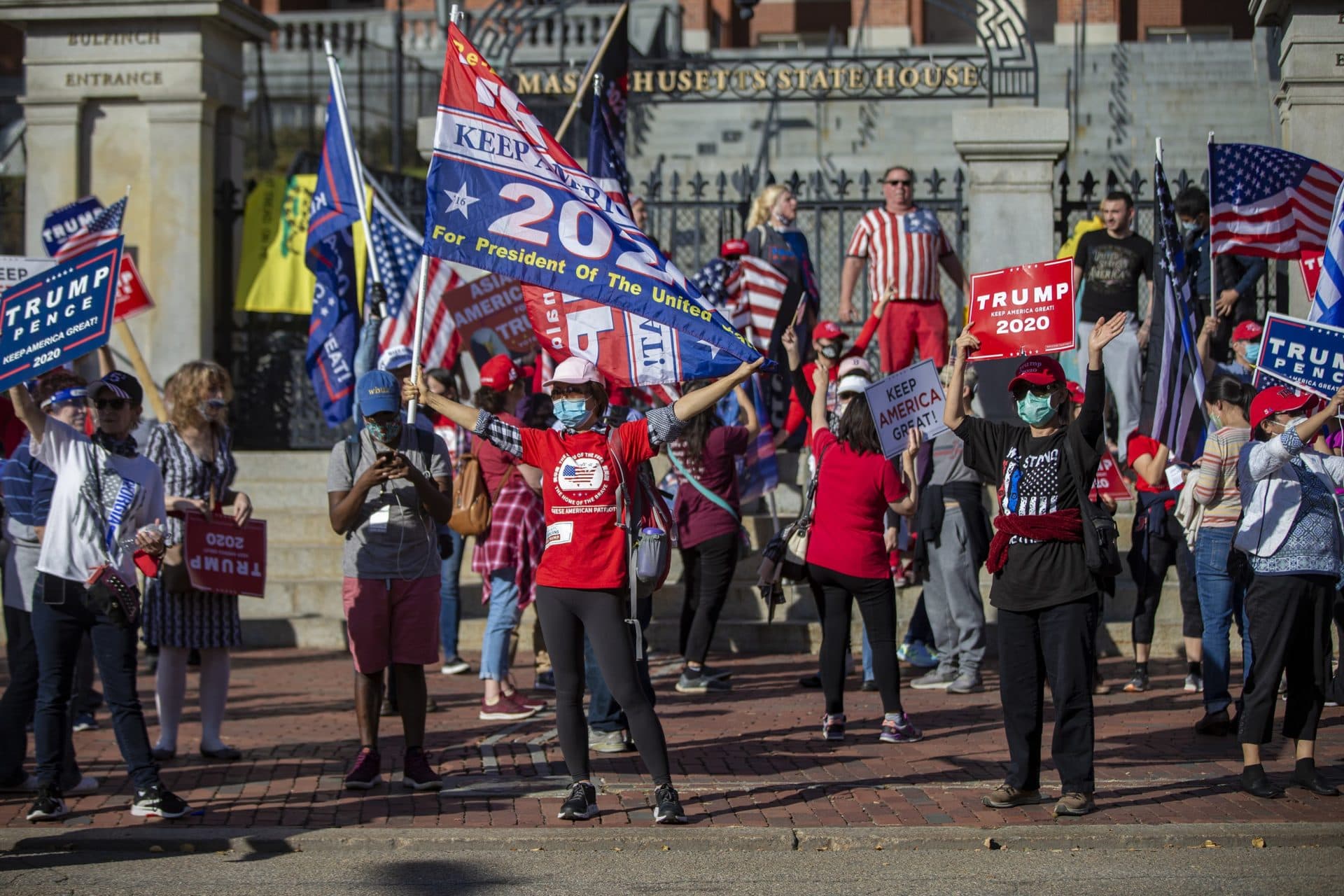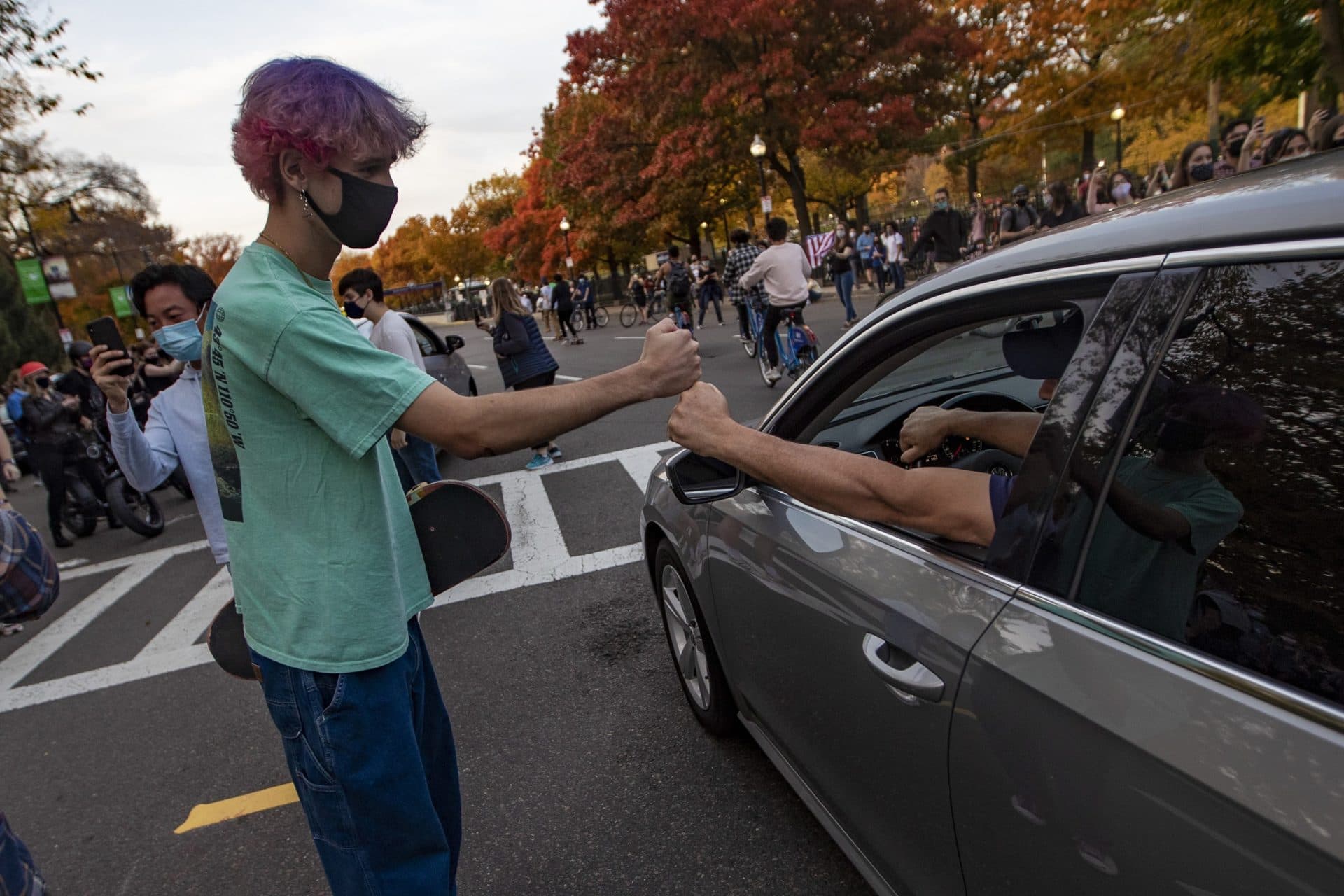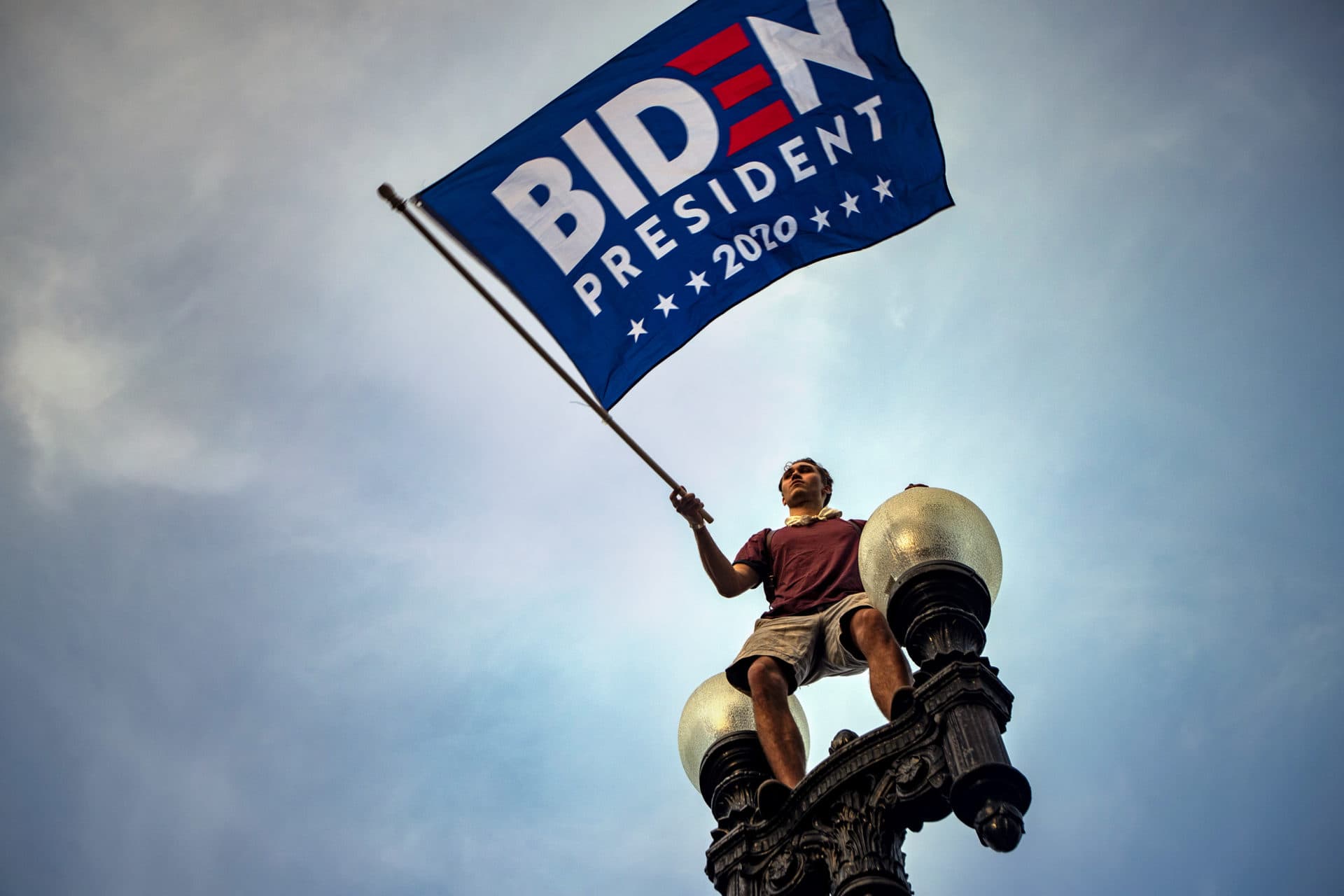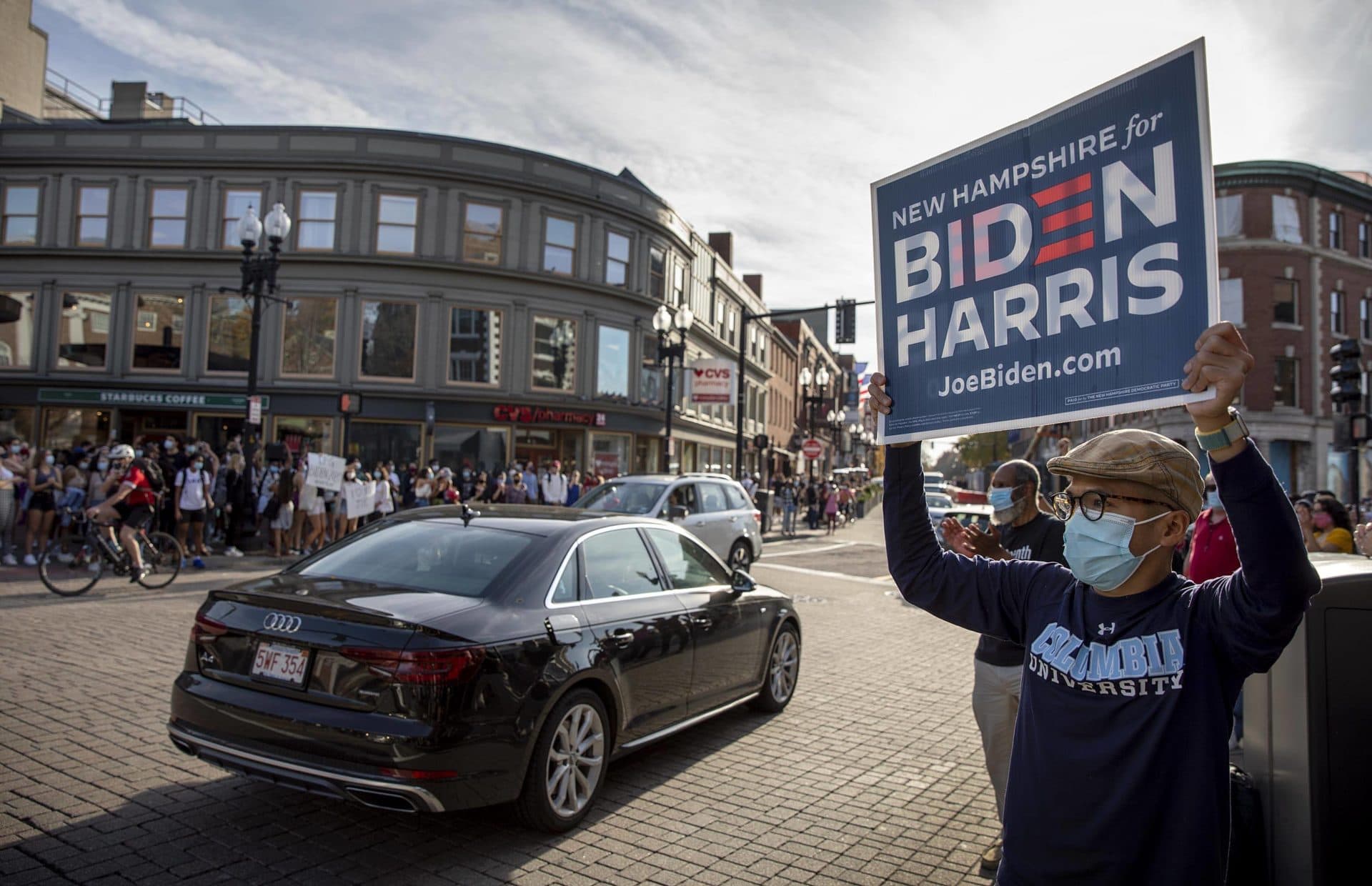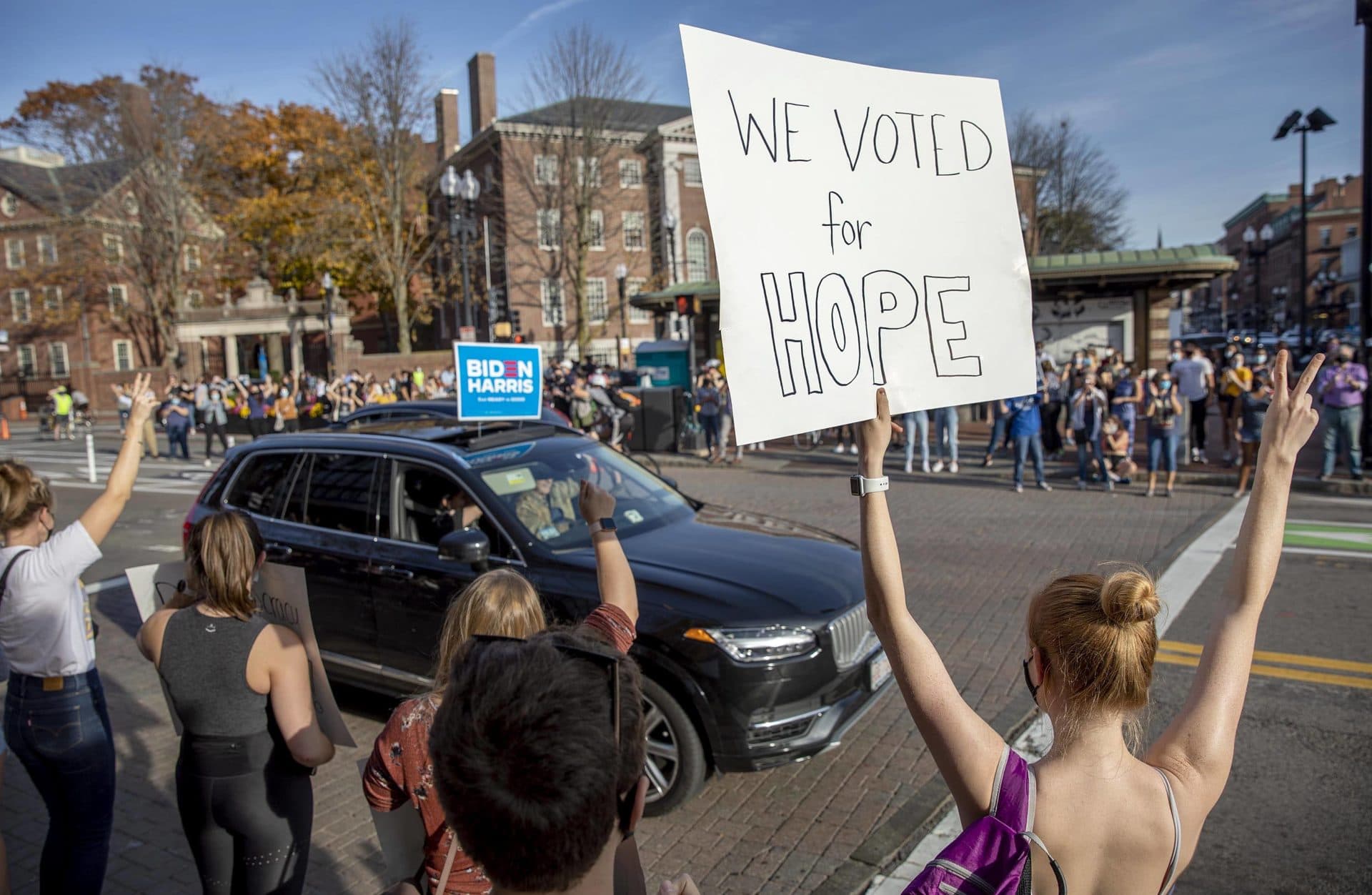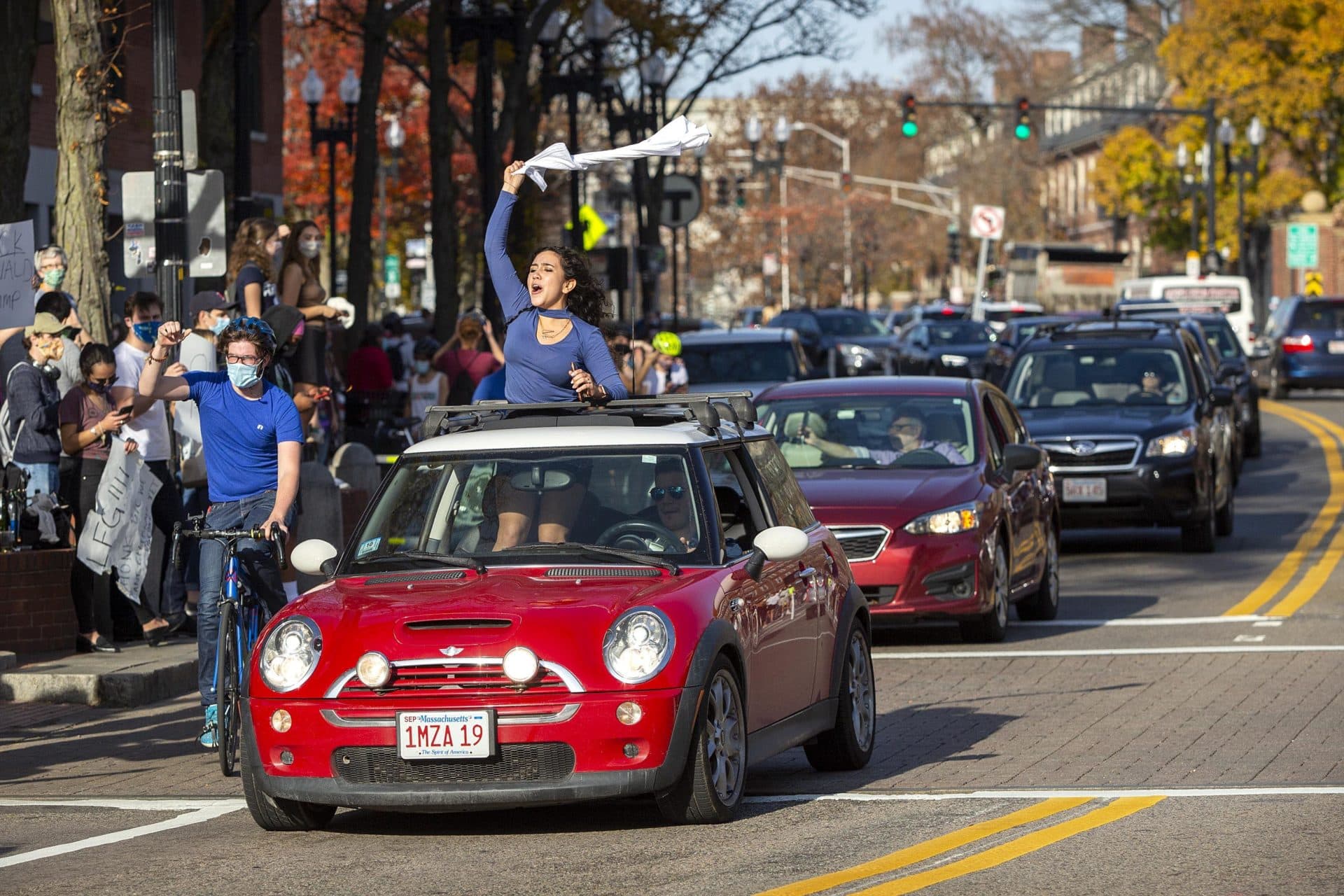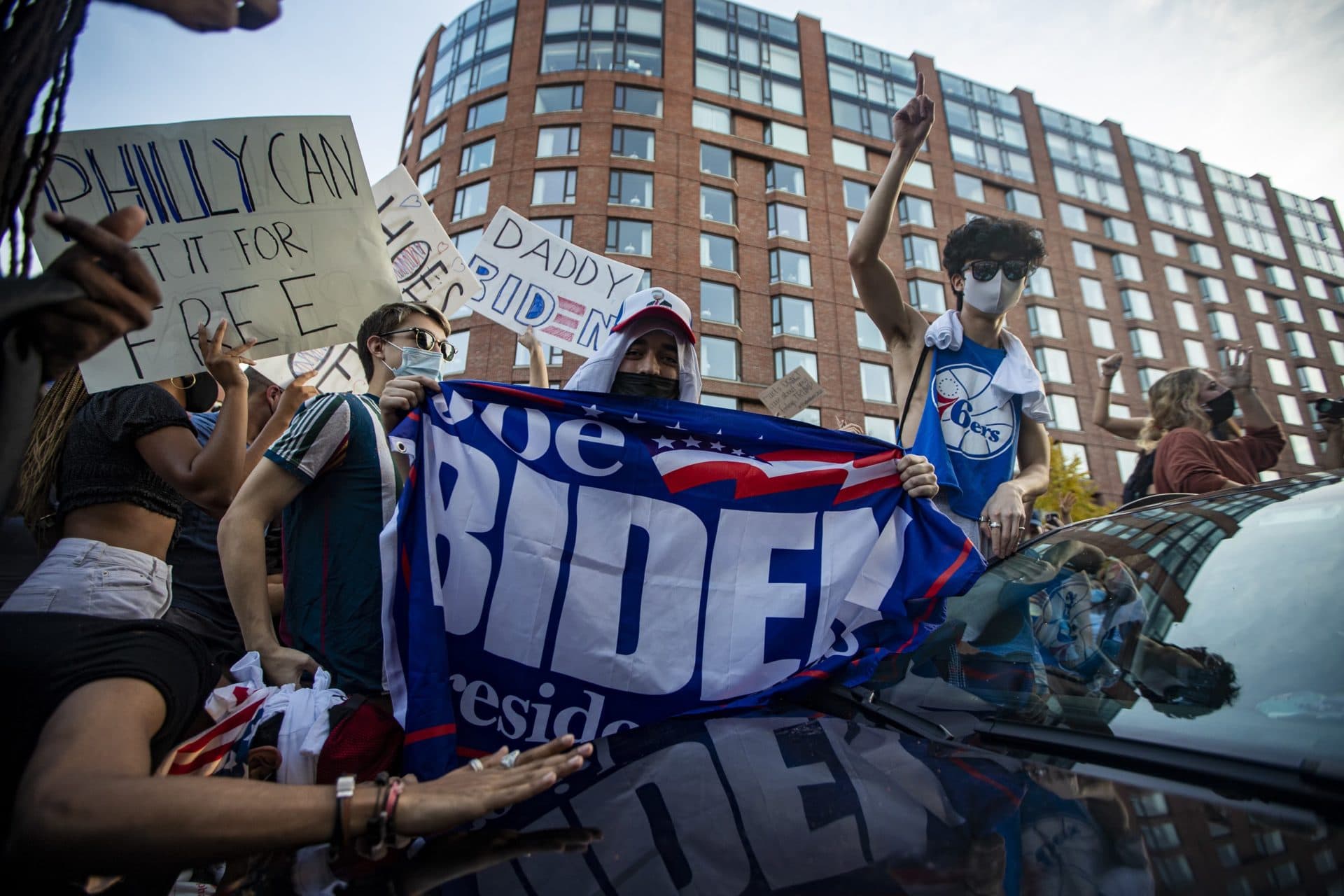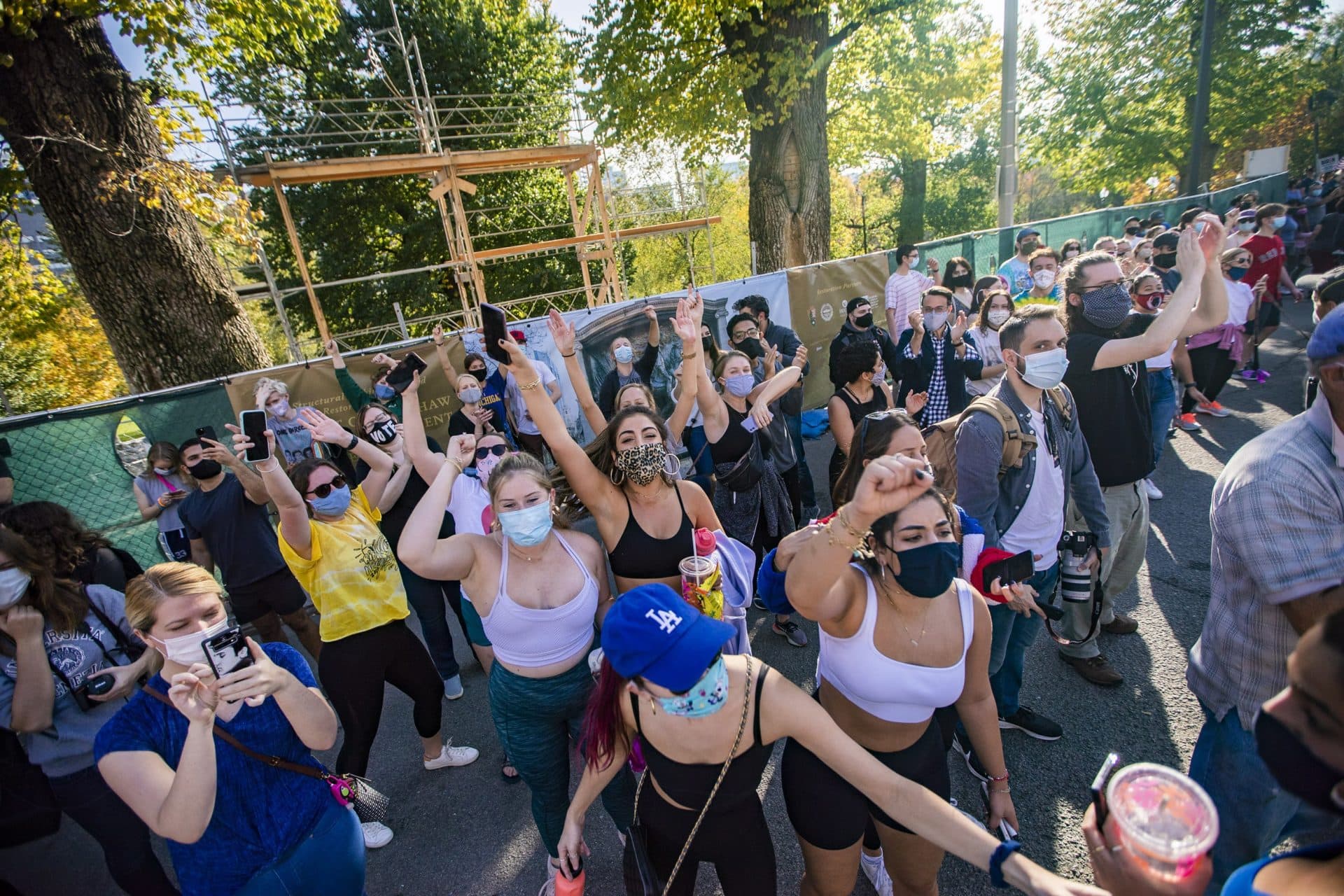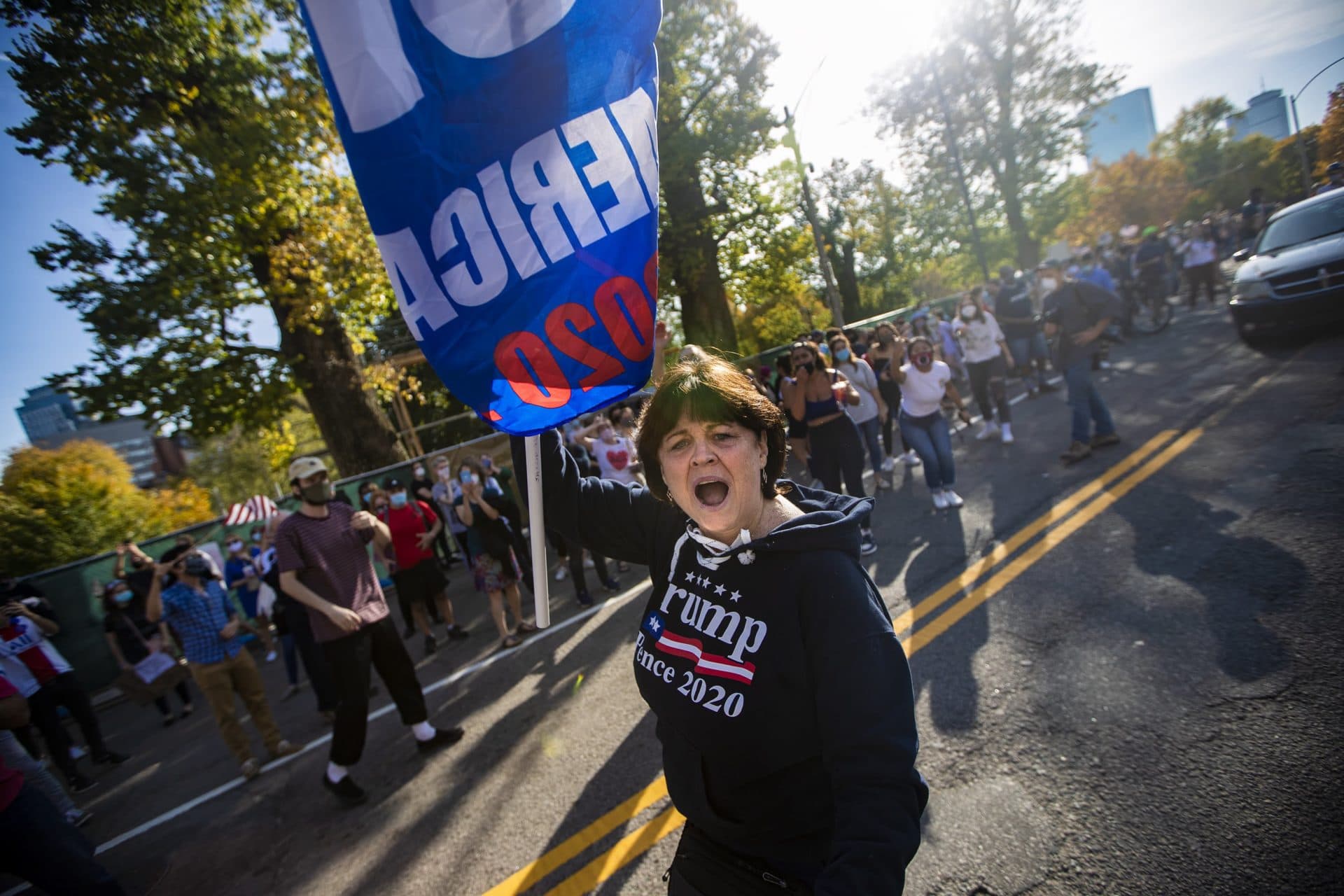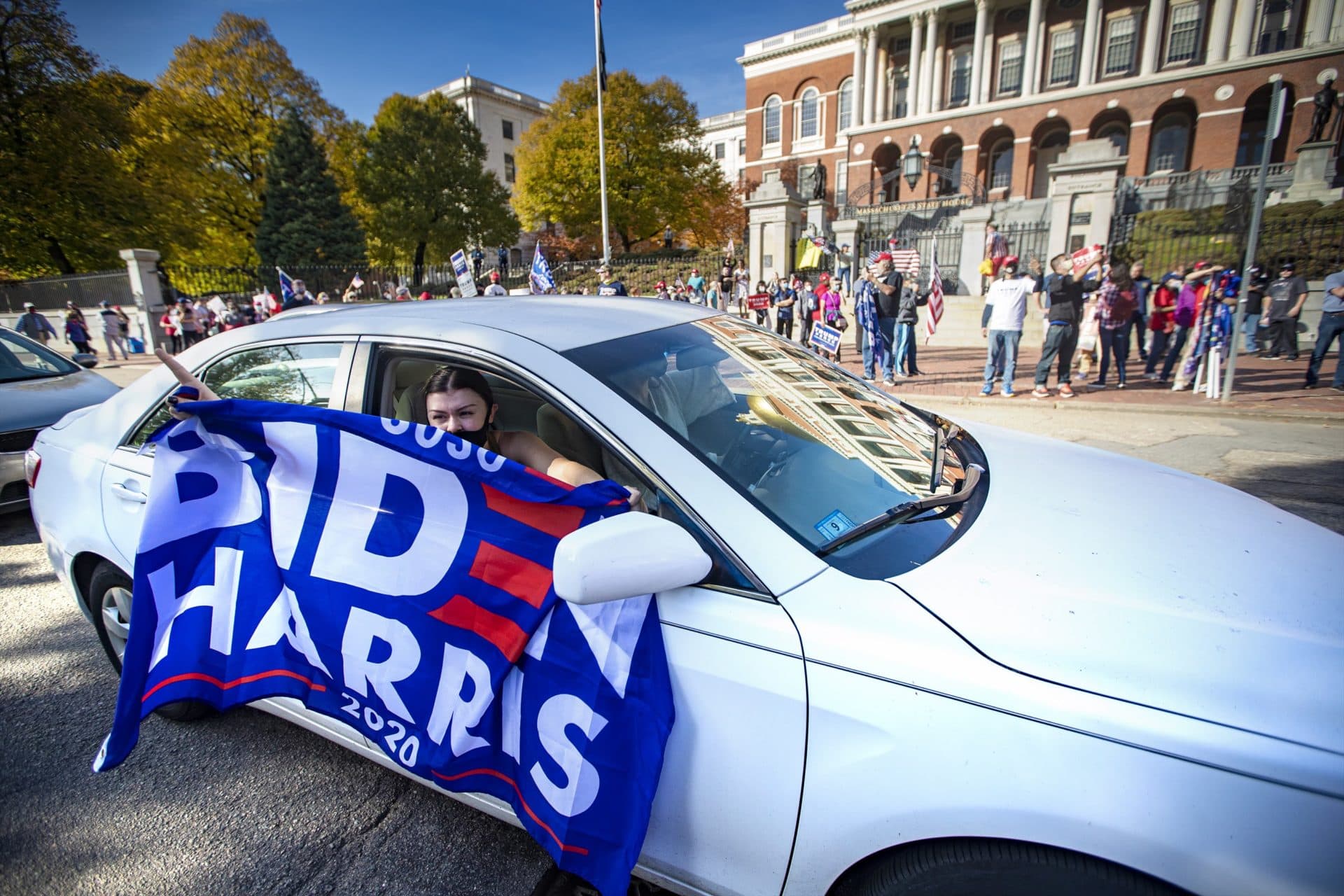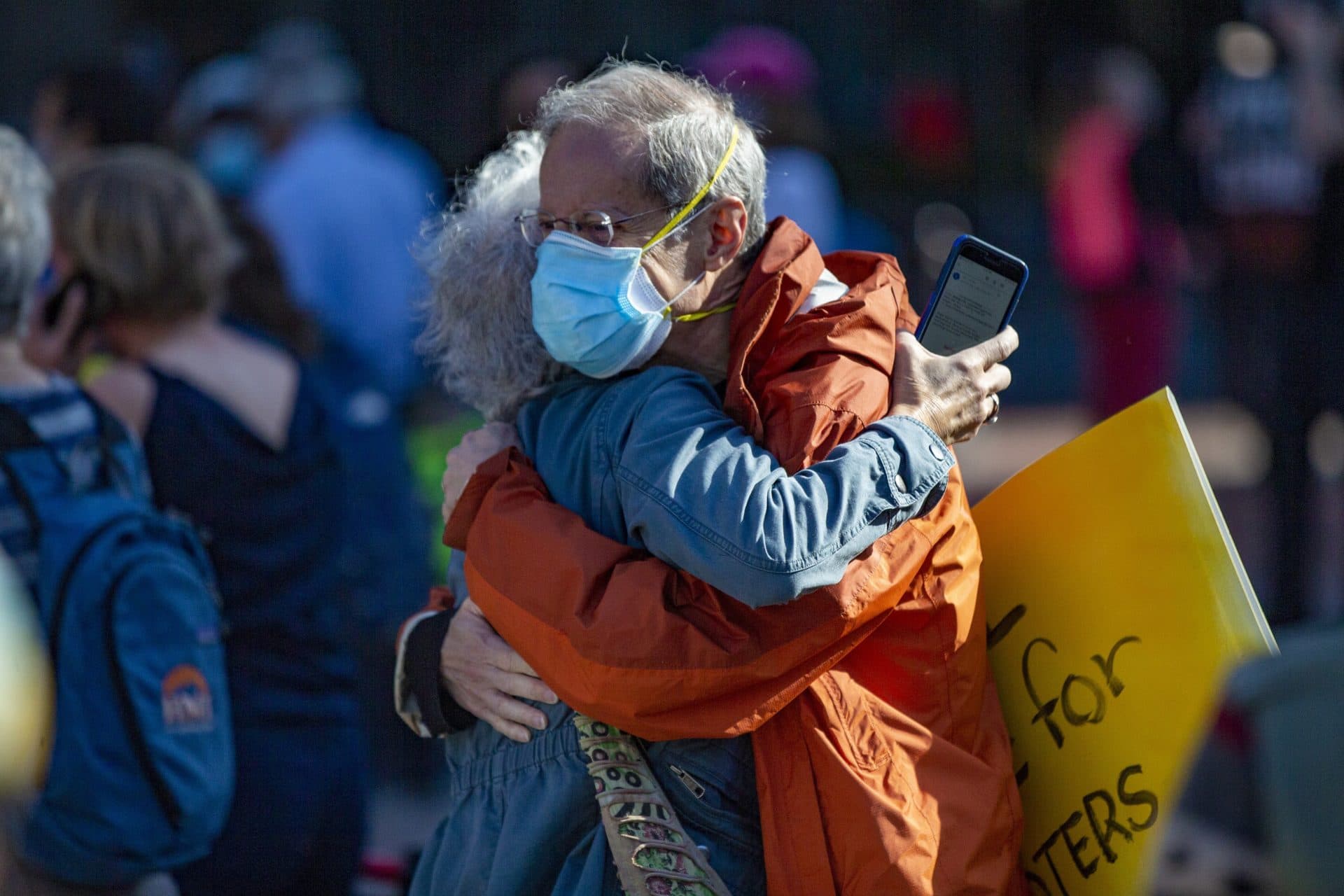 This article was originally published on November 07, 2020.