Folk Singer Arlo Guthrie Reflects On A Life Spent Making Music
It was the babysitter who answered the door.
The drifter wore "some weird work boots," Arlo Guthrie recalls, and was looking for Arlo's father.
"I was intrigued and invited him in," said Guthrie.
The babysitter spooked.
Arlo sat down with the stranger and "swapped stories." The two started playing harmonica together.
Now the babysitter was really sweating.
"The next thing I knew, he was visiting my father in the hospital. And within a very short span of time, everyone knew his name," Guthrie, 73, says.
The stranger, of course, was Bob Dylan.
The rest is American music history.
Born in Brooklyn in 1947, the oldest son of folk icon Woody Guthrie and professional dancer Marjorie Mazia Guthrie, Arlo grew up surrounded by folk legends — Pete Seeger, Sonny Terry, Brownie McGhee, Ramblin' Jack Elliott, to name a few.
Since his father died in 1967, Arlo has served as the Guthrie family patriarch, "keeper of the flame," as his website aptly states.
And of course, Guthrie is also the infamous litterbug who, one fateful Thanksgiving Day, dumped a pile of garbage off a 15-foot cliff. At the bottom of the cliff was another pile of garbage. He decided that one big pile was better than two little piles, so he dropped the trash and then drove off to enjoy a Thanksgiving dinner that couldn't be beat. This is only the start of the saga told on Guthrie's famous song "Alice's Restaurant." Since its release in 1967, the 18-minute song has become a gather-round-the-radio turkey day tradition.
Because of the pandemic, this will be a weird holiday for most of us. For Guthrie, it's also the first Thanksgiving in more than half a century that he won't be a working folk musician. He announced his retirement in a lengthy Facebook post on Oct. 23, citing a series of strokes over the course of a few years, and then the pandemic. "It's time to hang up the 'Gone Fishing' sign," he wrote.
As he begins to settle into retirement, I caught up with the longtime Washington, Mass. resident — and writer of the state folk song, "Massachusetts" — for a wide-ranging conversation on his career in folk. Like his onstage personality, he laughs easily, often talks in exclamations and is quick with a dry quip.
---
Lauren Daley: What will you miss now that you're retiring?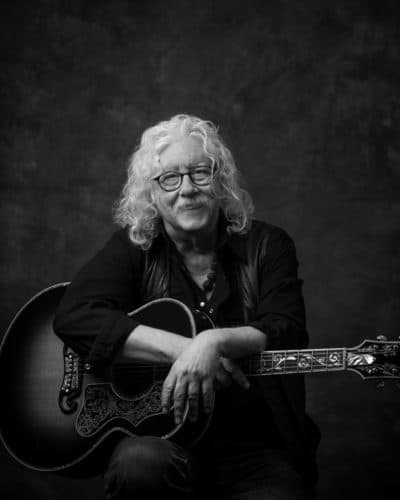 Arlo Guthrie: Obviously, there's a part of myself I'd spent almost every night of my life being, and that part had to do with performing. But I was only in front of an audience for two-and-half, three hours — the rest of the 24-hour day I was with family and my friends and my crew. I've had the same band since 1976. So that's what I miss. I miss being with my friends.
We're coming up on Thanksgiving — this is "Alice's Restaurant" season. Are you surprised at how that took off and became a tradition for people?
By every measure. There is no way I could have foreseen that it would become popular, first of all, let alone popular as a Thanksgiving song. I mean nobody in their right mind would've made that call, including me.
It's based on real events more or less.
It's totally real! I exaggerated a couple of things, but I didn't exaggerate the story. For example, the 8-by-10 [inch] colored glossy pictures weren't color — they were black and white. The rest is fairly accurate. In fact, when Arthur Penn made the movie, he used [most of] the same people. So the cop in the movie is the real cop!
That's Officer Obie, playing himself. The blind judge in the movie is the real blind judge. Those people played themselves.
I always thought the blind judge was a metaphor.
Nope. It was a real guy.
People see it as an anti-war song, but you've said it's more of an anti-stupidity song.
Absolutely. I was 18 when all this happened, and at that time, if you didn't have a legal way of getting out of Vietnam, you were going! And I didn't have a legal way. So I showed up. The fact that they found me not acceptable was their idea, not mine. I didn't make it up; they made it up. [I was unacceptable] because I was a litterbug.
A convicted litterbug. I was found unacceptable for military service. Well, no one could've been more surprised by that than me. That wasn't something I made up. That's just stupid!
Going back, your first performance was at 13. Folk singer Cisco Houston brought you up on stage?
I was at Gerde's Folk City in New York, and my father's best friend, Cisco Houston, was playing. It was his last gig. He was dying of cancer at the time. He invited me to come up and sing a few songs, and that was the beginning of it.
Were you hooked right away?
Hell, no. I went backstage and swore I'd never do that again in my life. So much for vows.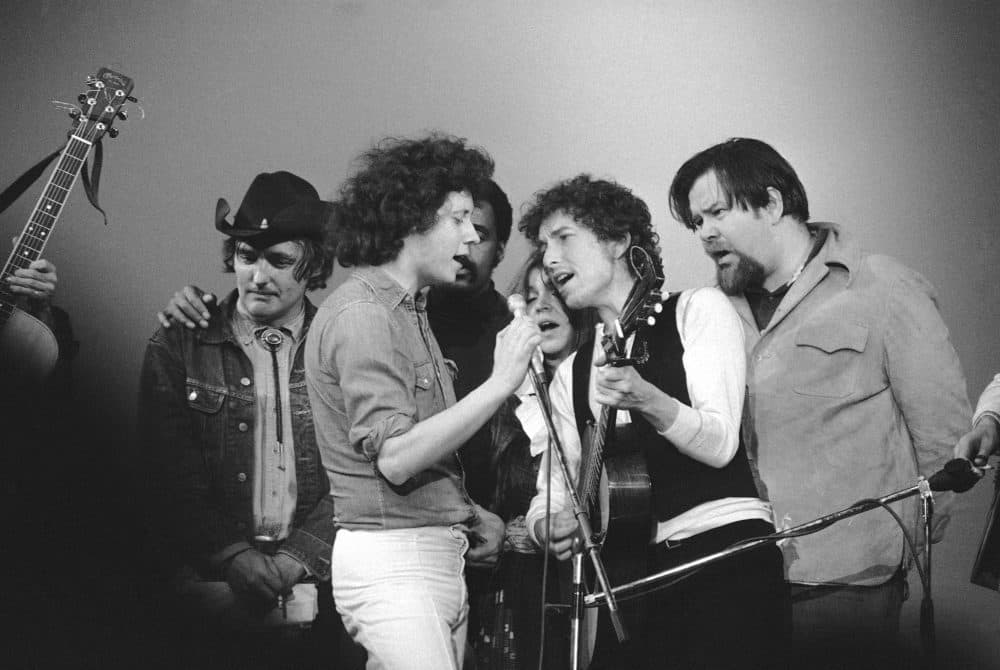 Do you have early memories of your dad playing, or feeling that you wanted to get into folk music?
I have a photograph of me trying to plunk on a guitar at about a year old. At that age, it's not a matter of influence — it's a matter of what you're born to do. And I've always felt I was born to do that.
Your father became such a massive figure in folk music. Did you realize that growing up?
Well, my dad really wasn't popular until I was a teenager, playing songs with my friends. My father's popularity added to my ability to go places. I'd go down to Greenwich Village, and even though I was underage, they would let me in the bars because I was Woody Guthrie's kid. I could have a drink of scotch or something.
I'd grown up with that kind of music and I was so enthralled that I became a student. I discovered Mississippi John Hurt, Dave Van Ronk, Earl Scruggs, Doc Watson. They were people I came to love and emulate.
For me, it stayed pretty much the same until last March. I've never been a popular musician in terms of expecting air-play. Nobody writes an 18-minute monolog to get on the radio.
So it wasn't my intention to become that kind of entertainer. I knew my audience would be small but ferociously loyal.
How do you see the role of the folk singer in society?
I don't think it's any different now than it ever was. Music provides people information — who they are, where they come from, what they're doing, what their hopes and dreams are, what their troubles are.
Gospel music to me is the biggest genre of protest music. If this world ain't doing it for you, and your hopes are in the next one — you can't get more protest than that.
You told me about Dylan coming to your door — did you hang out with him growing up?
Not really, a few times. When I was about 15, my mother suggested Bob take me to Newport Folk Fest, and he reluctantly took me because my mother had asked. I think he was more interested in Joan Baez at the time, which made total sense, and I was sympathetic, but what are you gonna do? We were stuck with each other. We had adventures like that, but not too often. I haven't heard from him in a few years, but that's to be expected — I haven't heard from anybody else, either.
What was Woodstock like? I know that's a big question.
Who can remember? If I hadn't seen the movie I'd have no idea. I can't separate at this point the movie from reality — that's what happens over time. It's hard to separate the truth from fiction, but I have very fond memories of being there. I went back for the 50th anniversary. The Woodstock 50th anniversary concerts were basically canceled. [But] I made my way down to the original site and sang an old Bob Dylan song, "The Times They Are A-Changin'."
What songs of your father's do you like to sing?
There are songs of my father's I've included in my sets — shorter versions of "This Land is Your Land," but there's one particular I discovered about 20 years ago called "My Peace." I put the tune to it; my father wrote the lyrics, so I feel like we worked on it together.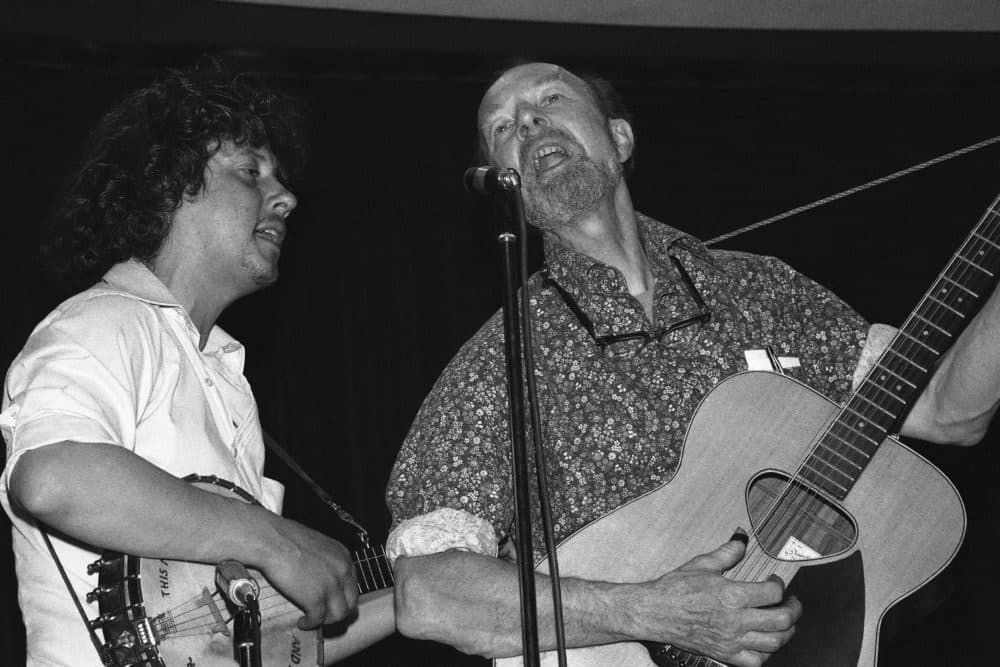 You toured with Pete Seeger for years.
Over 40 years. I loved every one of those shows. What was so wonderful was we never rehearsed! I've never been able to do that with anyone else. And I always loved the idea that there were people singing together at our shows who wouldn't be seen talking together outside.
You know what I mean? There were diverging political, religious, economic, cultural, racial — everything was different about the audience that we had, but we had them all. In one place at one time all doing the same thing together. When you asked me earlier what I'll miss, that's what I miss: That kind of audience. All ages, all persuasions, all political versions, all cultural types, all willing to be there with each other even though they [might not] be seen together on the street. They were able to come to a show that we were doing and enjoy themselves tremendously, and for that, I will remain thankful.
What are some career highlights, looking back?
One tour we did that I loved was with my son Abe in 1989 or '90. We did a round-the-world tour. I loved going around the world with my son. Those kinds of events stick with you.
A lot of places in the U.S. I've come to love and play, like what is now Club Passim [in Cambridge]. It's not a big venue, but I had a really appreciative audience. There are places like that that are still around that still have some integrity. Those places stay with you.
---
This interview has been edited and condensed for clarity.
Lauren Daley is a freelance arts and culture journalist. Her work appears frequently in The Boston Globe, and she has contributed to Paste Magazine, The Village Voice, Huffington Post and others. She writes a regular Sunday book column for the New Bedford Standard-Times. She tweets @laurendaley1.