Biden Taps John Kerry For New National Security Role Focused On The Climate Crisis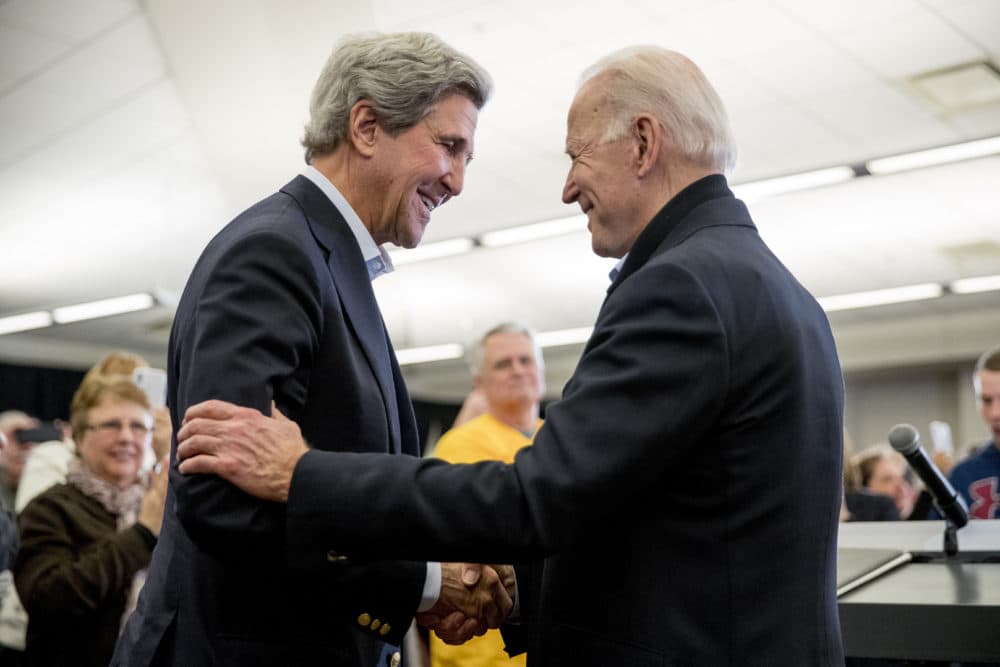 This article is more than 2 years old.
President-elect Joe Biden on Monday released the names of several key members of his foreign policy and national security team. Among them is John Kerry, a former U.S. secretary of state and Massachusetts senator.
Kerry is slated to lead the administration's efforts to combat climate change as special presidential envoy for climate — a role that for the first time ever will sit on the National Security Council.
Shortly after the Biden administration released a statement Monday, Kerry tweeted that "America will soon have a government that treats the climate crisis as the urgent national security threat it is."
Massachusetts Sen. Ed Markey is praising the pick, tweeting that there is "simply is no one better" for the role. Markey says Kerry understands the stakes and has been part of every major environmental fight in the U.S. for decades. The senator says he thinks Kerry's first priorities should be to rejoin, "improve upon, strengthen the Paris Climate Agreement, because the science says that the climate crisis is even more threatening than it was a decade ago."
Varshini Prakash, co-founder of the Sunrise Movement, said the youth-led progressive climate advocacy group feels "encouraged" by Kerry's appointment, saying the position's seat on the National Security Council sends a "strong signal" about how seriously the Biden administration takes the threat of climate change.
Still, Prakash noted it appears the position will be largely international in scope — and that the Sunrise Movement continues to hope the president-elect will ensure a similar role — but one focused on domestic climate policy — also exists.
Biden also announced plans to nominate Alejandro Mayorkas as secretary of the Department of Homeland Security and Antony Blinken as his secretary of state.
"We have no time to lose when it comes to our national security and foreign policy. I need a team ready on Day One to help me reclaim America's seat at the head of the table, rally the world to meet the biggest challenges we face, and advance our security, prosperity, and values," Biden said in the statement. "This is the crux of that team. These individuals are equally as experienced and crisis-tested as they are innovative and imaginative."
Kerry served as U.S. secretary of state under the Obama administration, from 2013 to 2017.
This article was originally published on November 23, 2020.