Health Experts Watch For Post-Thanksgiving Virus Spike, Anticipate Upcoming Holiday Travel
04:04
Play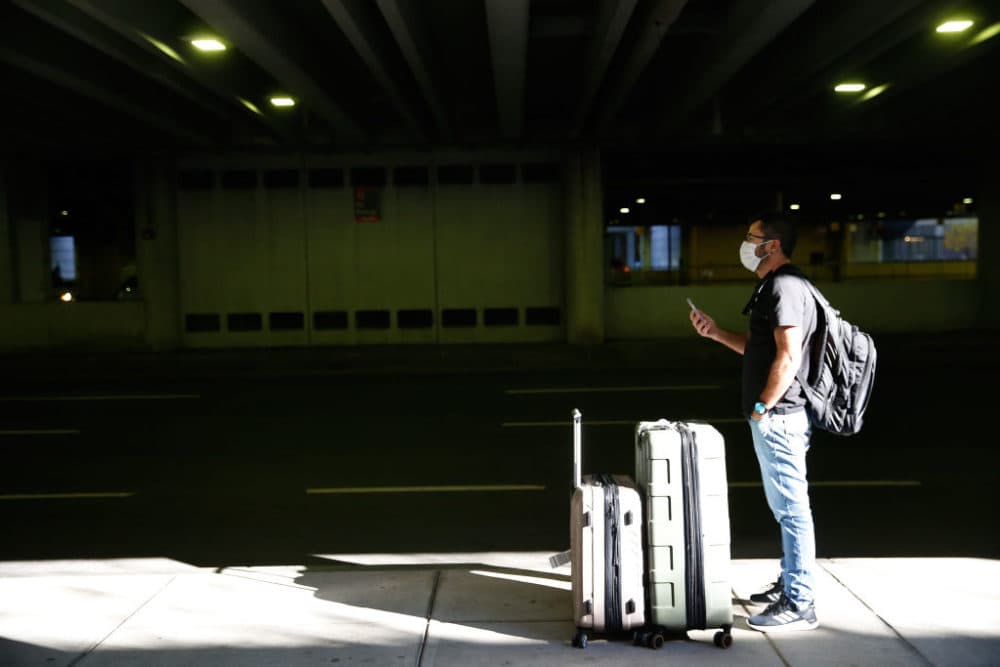 This article is more than 1 year old.
It's too soon to tell whether Thanksgiving gatherings last week could set back the state's efforts to contain the coronavirus pandemic.
State health officials say they're watching closely for early warning signs of a post-Thanksgiving spike. And they're trying to crunch those numbers before Christmas and New Year's, when people are likely to try to gather again.
Sam Scarpino, an assistant professor of network science who heads Northeastern University's Emergent Epidemics Lab, joined WBUR's Morning Edition host Bob Oakes to discuss what trends may emerge in the latest numbers.
Highlights from this interview have been lightly edited for clarity.
Interview Highlights
On what metrics experts are watching to determine the impacts of Thanksgiving on the virus' spread
We're going to be watching the percent of positive tests that are coming back, the percent of individuals that are testing positive and the number of new cases very carefully over the next week to 10 days to look for a surge resulting from Thanksgiving.
Our worry is that individuals both traveling and gathering with people who are not typically a part of their bubble will lead to an increase in cases as a result of Thanksgiving, especially since we know that there was a lot of road and air travel around the Thanksgiving holiday.
On whether he's worried about the impacts of the upcoming holidays
Well, I think there's quite a bit of concern around Christmas and New Year's. We know that there's increasing fatigue and that the social and mental toll around isolation, especially from family members, is continuing to increase. (...)
The fears are that we will see as much or more travel around the Christmas holiday as we saw during Thanksgiving, and we're likely to be in a worse situation with respect to COVID in a month than than we are now.
On whether people are putting too much weight on vaccines
I am worried that we're banking too heavily on the vaccine for two reasons. First, it's still unknown whether the vaccine prevents transmission. The data that we have showed that it prevents disease.
Second — and perhaps more importantly — between 30% and 40% of adults are hesitant to get the vaccine, which is likely not enough to get us to herd immunity. So, we're going to continue to need the kinds of non-pharmaceutical interventions like testing in isolation that have been shown to work in other countries.
This article was originally published on December 02, 2020.
This segment aired on December 2, 2020.