5 Things To Do This Weekend, Including The Aquarium After Dark And A Holiday Market
This article is more than 2 years old.
It's hard to believe that it's already December but perhaps it's best that 2020 ends as quickly as possible. This year's been a rough one but that doesn't mean we can't enjoy the last few weekends of it. Whether you're looking to stay in or in an adventurous mood and looking to leave your house, we have options for you!
Fridays, Dec. 4, 11 & 18
For the rest of December, the New England Aquarium is offering extended hours on Fridays for folks who want to visit. This week's theme is Flashback Friday — learn about the 50-year history of the aquarium and how it came to be. Remember to follow guidelines when leaving your home. If you don't feel comfortable physically going to the aquarium, they also offer virtual options as well.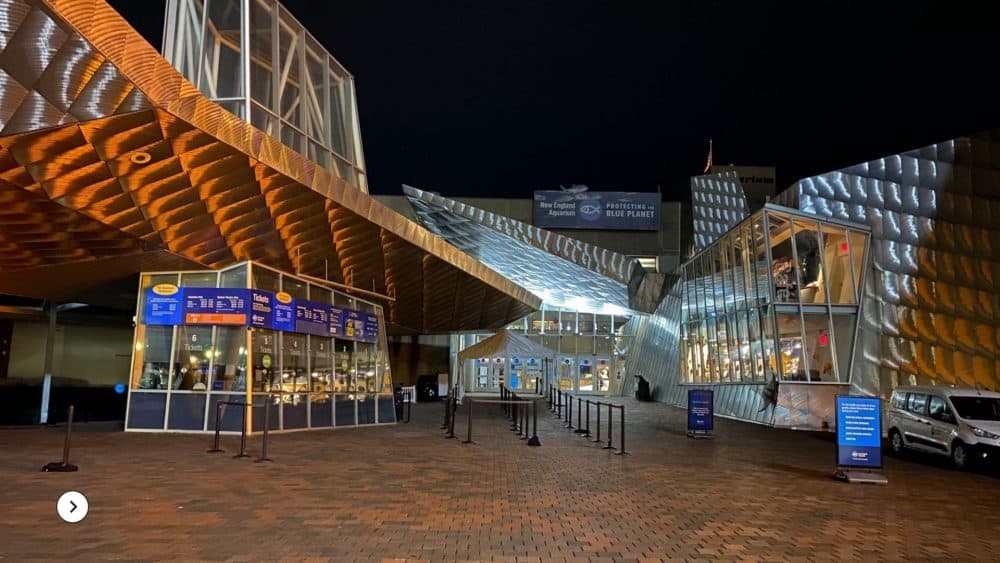 ---
Friday, Dec. 4
Join the ICA for a very special virtual performance featuring local artists and change-makers in Boston. This week, tune in to see the poetry of Anthony Febo, the dancing of Key'Aira Lockett and the music of Optic Bloom. The event is free but consider donating if you have the extra money — the pandemic has done a number on our arts institutions.
---
Friday and Saturday, Dec. 4 & 5
Talking about racism and social equity can be difficult for adults. Talking to kids about these issues can be even more difficult to figure out. Wee The People gives parents the tools to talk to their children about big and complicated topics. If you're looking to engage your young ones in age-appropriate conversation, these workshops are perfect.
---
Saturday, Dec. 5
Need some seasonal music in your life? This virtual concert with Boston Baroque is just for you! Enjoy classics like a Christmas Concerto and  Vivaldi's Concerto in C Major from the comfort of home — the program will be livestreamed from GBH's Fraser Studio. We all could do with a little more music in our lives.
---
Saturdays, Dec. 5, 12 & 19
Another event that will coax those willing to leave their houses into the outdoors is this market featuring local Black artisans. Every holiday season, I find things for my loved ones at Black Market. What's better than putting your money directly into the pockets of local artists? Be prepared for a potential line, there's a 25-person limit for the space. Temperature checks will occur at the door and free masks and shields will also be available if you forget to bring your own.