Independent Movie Theater Closures Symbolize Industry Struggles Writ Large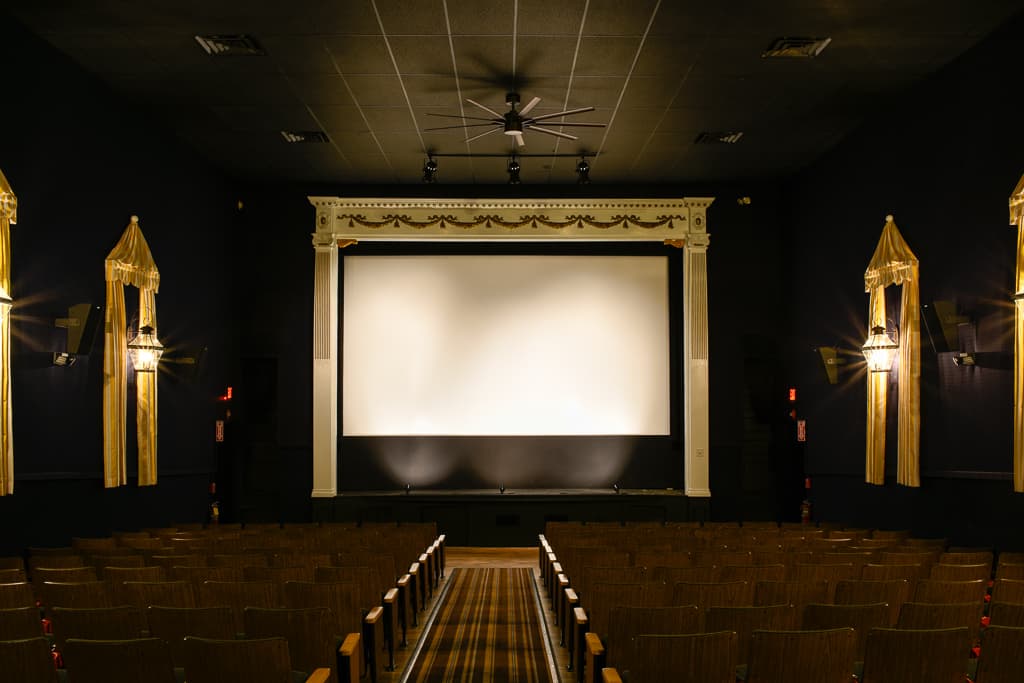 Despite significant community investment to restore and revive two historic Martha's Vineyard movie theaters five years ago, the pandemic may be the last straw. Mark Snider, founding director of the Martha's Vineyard Theater Foundation, recently announced that the nonprofit will not renew its lease for the Capawock Theatre in Vineyard Haven and the Strand Theatre in Oak Bluffs.
"I couldn't ask people to raise money for something shuttered," says Snider. Typically only open in the warmer tourist months, the theaters bypassed operating in 2020 altogether because of the pandemic. But rent was still due. "It's sad," says Snider of the places he has loved since childhood.
A History of Ups and Downs
The tiny stucco facades may not glisten on a city block like their palatial urban counterparts but the Capawock (opened as a movie theater in 1913) and the Strand (converted from a bowling alley in 1915) anchored their respective Martha's Vineyard business districts. The quaint single-screen venues rode the tides of movie history from the silent era to talkies, from the studio to blockbuster pictures. They even survived VCRs.
But current owner Brian Hall remembers that as DVD rentals turned to streaming, "My father and I were working for nothing and still losing money." The theaters have been owned by three generations of Halls since around 1930, with different groups in and out to operate them, including himself. With business on the decline, he says they closed the Strand in 2011 and Capawock in 2013.
Snider felt the hole left by the vacancies. "The iconic buildings in disrepair were not serving the community," he says. He created the foundation to rally resources — both human and financial — to renovate and reopen the pair in 2015. He says they spent "a huge amount of time negotiating lease agreements" and acknowledges that "when you lease, you don't control the situation completely."
Yet, the revamped theaters did not turn a profit either, according to Richard Paradise. He started and runs the nonprofit Martha's Vineyard Film Society, which includes the Martha's Vineyard Film Center, a separate Tisbury venue built in 2012 to screen art house titles. He programmed first-run titles at the Capawock and Strand for the foundation.
People who want to see a movie on the Vineyard will still be able to at the center (during the pandemic, the society has hosted virtual titles as well as in-person screenings since late July); at the Edgartown Cinemas, a first-run theater that has mostly remained closed through the pandemic; at year-round screenings and events hosted by The Martha's Vineyard Film Festival (TMVFF) based in Chilmark; the Martha's Vineyard African American Film Festival in August, which uses a variety of venues; and other one-off screenings here and there. Over the summer, both the Martha's Vineyard Film Society and TMVFF hosted enormously popular outdoor screenings.
Given that the Capawock and Strand are not outfitted for cold weather, it's possible that the Vineyard has its movie needs covered. Paradise sees a lack of venues for live music, though. He says despite the small stage and lack of theatrical lighting, he'd rent the Strand about 15 times per summer for musical concerts or stand-up comedy. However, that only works from July through maybe September, he says, "Otherwise, there's not enough demand." He doesn't see another nonprofit buying the Capawock and Strand. Besides, they're not for sale.
"Who knows what the future holds," says Paradise.
Though he knows he'd face opposition, Hall says, "Right now would be the time for us to go to the powers that be to get permitting to do something else with the buildings." He's as nostalgic as the next person but calls single-screen movie theaters "almost an anachronism."
"Everyone wants the quaint Norman Rockwell thing," explains Hall, "yet, here we are with prime downtown Martha's Vineyard real estate which really doesn't make any sense to ever sell."
A Light at the End of the Projector
Independent movie theaters throughout the country are struggling with similar questions around viability and audience capacity to keep them going through the pandemic. Whether they rent or own, whether non- or for-profit, no single formula has proven pandemic-proof.
Earlier this year, New York-based theater operator Dylan Skolnick warned against the fragility of the industry and predicted that those at the mercy of landlords may be the "hardest hit in this crisis." That proved true for two North Shore for-profit theaters that rent their spaces. For different reasons, CinemaSalem and Newburyport's The Screening Room both went up for sale in 2019. When the pandemic hit, neither had a buyer and neither wanted to wait out the pandemic. The future of both was left hanging through the summer.
In September, Becca and Ben Fundis along with their 5-year-old son Oscar relocated from their film-related jobs in the Hudson Valley to purchase and run The Screening Room. They spent a little time making the leased space their own, including sewing new curtains and fashioning a special nook for Oscar under the projection booth.
While the theater opened to in-person movies on Oct. 9., given the recent COVID-19 spike and limited availability of new releases, they decided to shift gears and open only for private rentals until February or March 2021. Fundis says they have set their capacity below what the current guidelines allow because "We're just more comfortable with fewer people, and with an emphasis on families and pods, rather than getting a lot of disparate people together." Virtual titles continue to stream on the theater's new website.
Things may be looking up for CinemaSalem as well. A group of concerned citizens purchased the business, which leases its space in an indoor mall, and hopes to be ready to make a public announcement with details about reopening in the spring of 2021.
While still closed and with staff on furlough, even the Somerville Theatre perked up with a virtual offering of "The Slutcracker" (described on the website as "Boston's queer-feminist runaway holiday sensation"), available through New Year's Day.
Brian Hall says he would like to keep the Capawock and Strand theaters as some kind of public gathering space, once that's okay again, maybe for comedy, live music, or movies, or some combination. "Whether it be us or someone else [who runs them], I don't know," he says.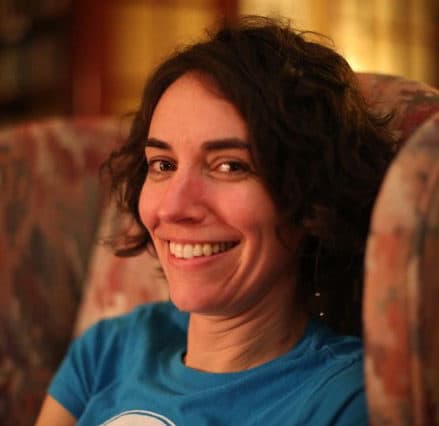 Erin Trahan Film Writer
Erin Trahan writes about film for WBUR.