Here's What A $600 Stimulus Check Could Buy
The latest pandemic relief package passed by Congress includes $600 stimulus checks for many Americans. That's a sum that could help with an array of expenses — and also could run out quickly.
Here are some examples of what $600 could cover. Note that taxes, delivery charges and other ancillary costs are not included.
About 5 Days Of Living Expenses In Boston
An extra 600 bucks is better than nothing. But, at half the value of the original stimulus payment, the next check may not be enough for even a week's worth of bills in one of the country's most expensive cities.
Move.org, which tracks moving costs and living expenses, recently estimated that a single person in Boston would pay an average of $3,426.47 per month on rent for a one-bedroom apartment, food, gas, internet and other utilities.
At that rate, $600 would last 5.25 days.
About 36 Hours Of Babysitting In Boston
The average hourly babysitting rate in Boston is $16.50, according to Waltham-based Care.com. That means a $600 stimulus check could pay for about 36 hours of babysitting, which would cover a dozen three-hour date nights.
But what is a date night in the midst of a pandemic? And if your child's school or daycare center is a bit unreliable at the moment, you might need a nanny during work hours, instead. In that case, expect to pay $18.50 per hour — which means that $600 stimulus payment would cover just four, eight-hour work days.
A Small Tank Of Home Heating Oil (Almost)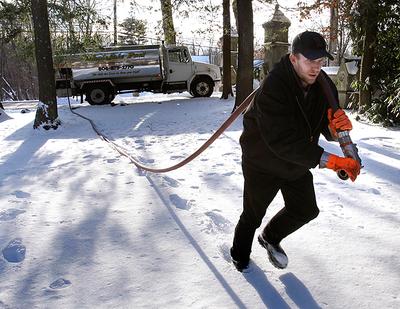 The going rate for home heating oil in Massachusetts is about $2.31 per gallon, according to the U.S. Energy Information Administration. So, $600 could buy roughly 260 gallons — almost enough to fill a 275-gallon tank, which is a common size for small homes.
A Set Of Snow Tires
If you're fully quarantined, then being snowbound is no problem. But if a job or other obligations require driving through a New England winter, then you might need some additional traction.
Snow tire prices vary, of course; the eight recommended by Car and Driver magazine cost between $142 and $215 apiece. A $600 stimulus check would be enough for a full set of one of the more affordable options.
250 One-Way Rides On The T
If you rely on public transit to get around, then you know that last year's fare hikes pushed the price of a one-way ride on the MBTA subway to $2.40. That means $600 could pay for 250 trips.
Alternatively, a stimulus check could cover a $90 monthly pass for six months, with $60 left over.
A Year Of Subscriptions To Amazon Prime, Netflix, Disney Plus, HBO Max And Hulu
Vaccine distribution is underway, but there may yet be many months of binging on various video streaming services in home confinement. Fortunately, you can get quite a bit for $600.
An Amazon Prime membership costs $119, if you pay for a year up front.
A basic Netflix plan is $8.99 per month, which works out to $107.88 per year. (Running total: $226.88)
Disney Plus is $69.99 per year, if you pay in advance. (Running total: $296.87)
HBO Max is $69.99 for six months, if you pay up front, and $14.99 per month thereafter. That's $159.93 for a year. (Running total: $456.80)
With the remaining money, you could splurge on the ad-free version of Hulu, which is $11.99 per month or $143.88 for a year. Note that live TV is not included in this package. (Final total: $600.68)
About 43 Pizzas
You need sustenance for "The Queen's Gambit," right?
Pizza prices depend on size, quality and toppings, but a reasonable benchmark could be a large cheese pizza from Dedham-based Papa Gino's, which goes for $13.99. With $600, you could buy almost 43 of 'em.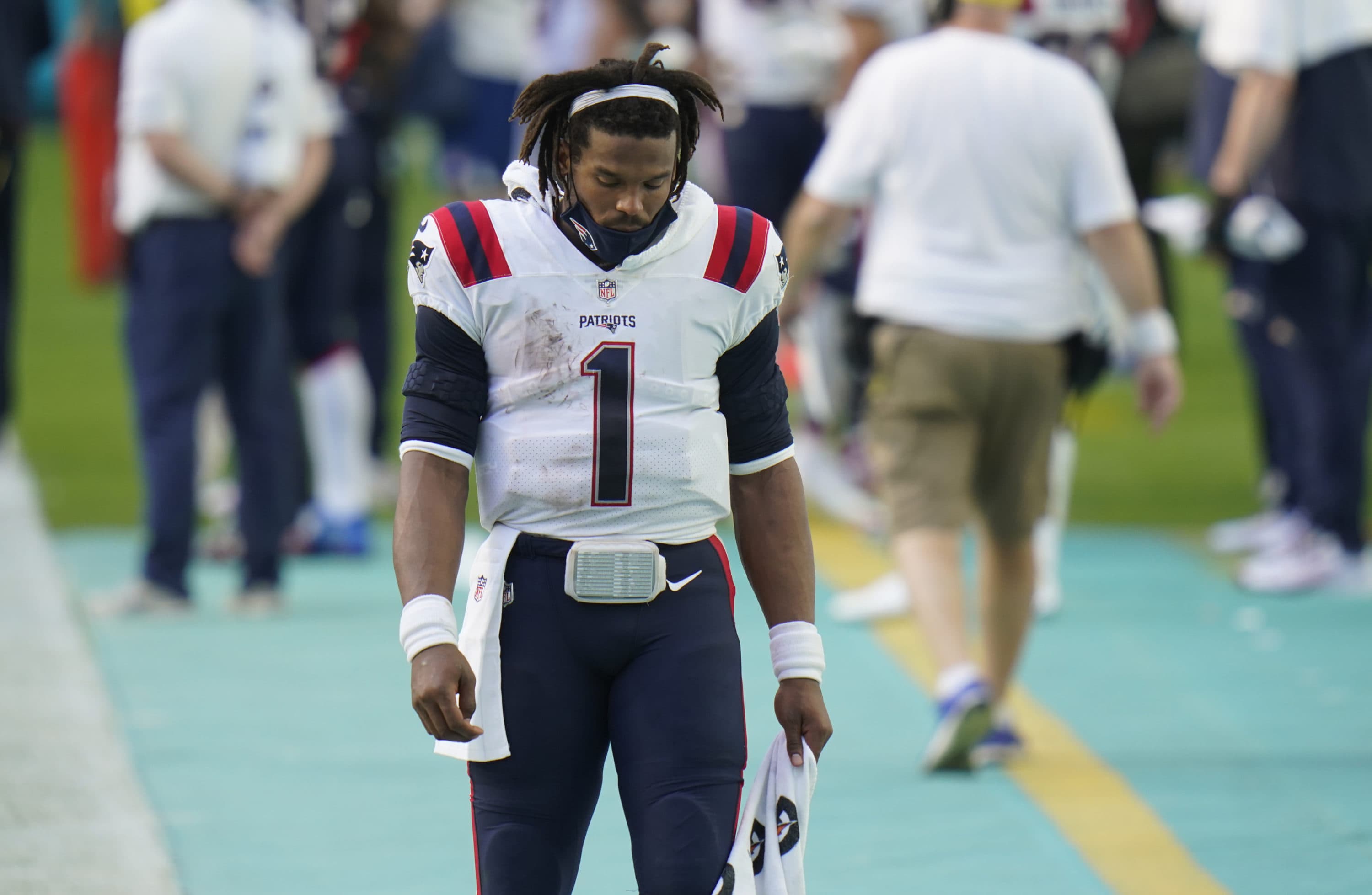 4 Spots On The Patriots' Season Ticket Waiting List, Plus 2 Cam Newton Jerseys
The Pats may be mired in their worst season in two decades, but there's still a waiting list for the opportunity to buy season tickets. In fact, you have to pay $100 per seat just to get in line.
There's a four-seat cap, so you could spend $400 of your stimulus payment on the waiting list and start figuring out who your three closest friends are. With the remaining $200, you could buy Cam Newton jerseys for yourself ... and just one of those friends, since they cost $99.99 apiece.
But if the Patriots ditch Newton after this disappointing season, maybe $200 will be enough to snag four of his jerseys on sale. They'd be fitting souvenirs from 2020.
4 Shares Of Moderna Stock And 2 Shares Of Pfizer
Cambridge-based Moderna was one of the first drug companies to earn FDA clearance for emergency use of a coronavirus vaccine — right behind Pfizer, which is headquartered in New York but also has an office in Cambridge.
Moderna stock was trading at about $130 per share Tuesday morning, while shares of Pfizer were going for less than $40 apiece. Don't take this as investment advice, but the same $600 that could buy four spots on the Patriots' season ticket waiting list and two Cam Newton jerseys could, alternatively, buy four shares of Moderna and two shares of Pfizer.
A $50 Monthly Pledge To WBUR For One Year
Just sayin'.
This article was originally published on December 22, 2020.