MBTA Fare Hikes Are Kicking In, Despite Pushback After Recent T Derailments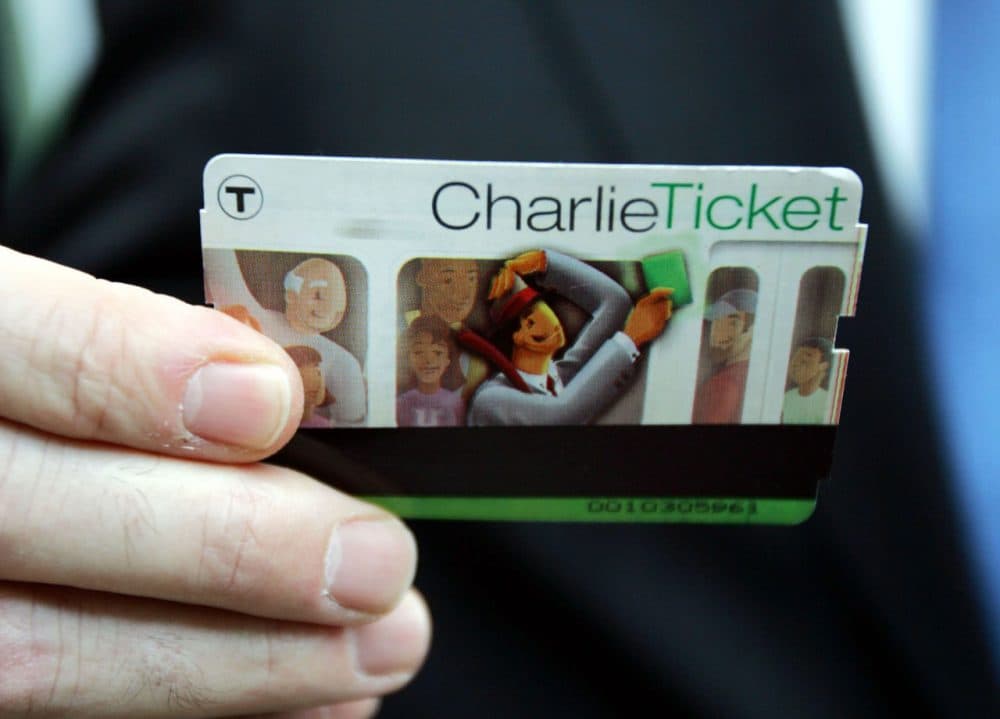 This article is more than 3 years old.
Boston commuters will have to pay an average of 6% more to get around the city starting Monday, as MBTA fare hikes take effect.
CharlieCard subway fares have risen 15 cents to $2.40. Commuter rail prices vary by region, but the maximum increase for a one-way fare is 75 cents.

Some have called on transportation leaders to halt the fare increases until repairs and improvements are made, including Boston Mayor Marty Walsh and City Councilor-At-Large Michelle Wu, who on Sunday staged a rally she coined "#BostonTParty." Wu has said that the action isn't a boycott of the MBTA, but a protest of the hikes and a call to improve the system.
But officials haven't heeded the calls, and say the increase is necessary in order to roll out long-planned new Red Line cars and make other investments.
A recent WBUR poll found that commuters are pretty frustrated. About 3 in 4 said the condition of the T has stayed the same or gotten worse since the historic snowstorms of 2015 shut down the entire system. And about 1 in 4 said public transportation or traffic were the most pressing issue for the region.
Meanwhile, only about 29% of respondents said they approve of how Gov. Charlie Baker has handled the MBTA.
Last week, Baker announced a plan to speed up a capital improvement plan for the system, taking a more "aggressive" approach to utilizing weekend and night closures for repairs.
One bright spot for the system has been the success of dedicated bus lanes, which are apparently cutting wait times down by up to 10 minutes.
But regardless of how you feel about the T's reliability — and shortcomings — you'll be paying a little more every time you use your CharlieCard.