5 Things To Do This Weekend, Including A Club Passim Performance And An Evening With Boston Lyric Opera
Who else is excited, not only for Christmas, but for the start of a New Year? I know I am. Not only will we be able to put these challenging months behind us, but there's something promising about a new start. For this last weekend of 2020, we've rounded up some weekend picks that you can enjoy, alone or with family or friends, to close out your holiday week.
Through Dec. 31
This year marks the 400th anniversary of the Mayflower landing on the shores of Patuxet, now called Plymouth. Many of us have heard the fables of the first Thanksgiving and the comradery between the local Wampanoag and colonists. However, that story is far from the truth. This exhibit at the Peabody Museum of Archaeology & Ethnology at Harvard University centers contemporary and historical Wampanoag voices in order to break that illusion and show the real impacts of colonialism, both now and then. [Read Jenn Stanley's piece on the exhibit here.]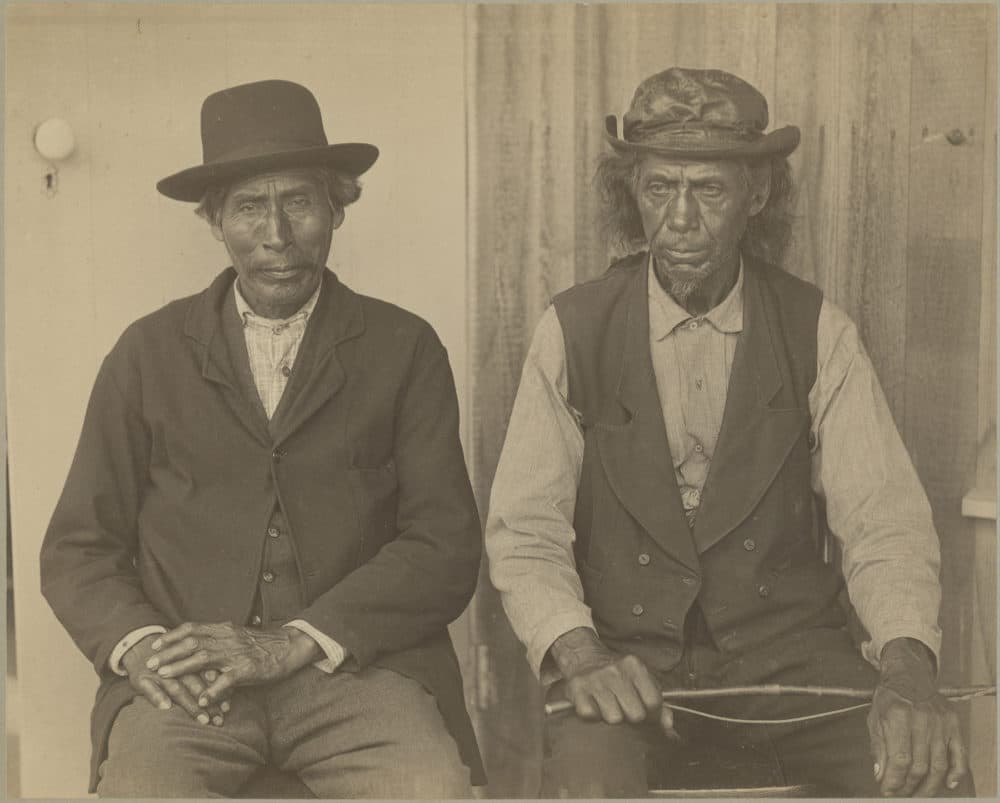 ---
Dec. 25
If you haven't had a chance to see holiday lights, then this is your chance! Lights and projections will be displayed on the exterior of the First Baptist Church in Jamaica Plain. The light show will also feature drawings made by locals. The show starts at 5 p.m. so you have plenty of time to enjoy the day with your household before taking a walk or drive to see the Christmas lights in all their glory before the holiday is gone.
---
Through Jan. 10
The Boston Lyric Opera is hosting "A Winter's Evening" full of song. The performance, available to rent for $20, was recorded live at the Trustees' Castle Hill at the Crane Estate in Ipswich. Soprano Gabrielle Reyes makes her BLO debut alongside pianist Brett Hodgdon and guitarist Zaira Meneses. Hear classics like "Silent Night," "Over the Rainbow" and "Have Yourself a Merry Little Christmas" plus many others.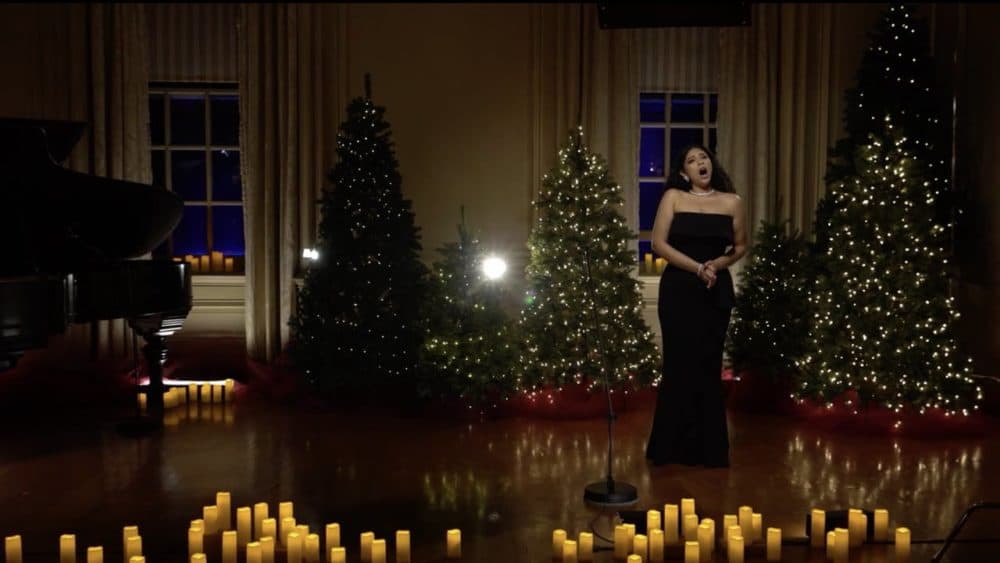 ---
Dec. 26
Massachusetts-born musician Melissa Ferrick is taking the stage for a one-time show this Saturday. Many may know Ferrick from her work as a professor at Northeastern University or remember her from her last-minute fill-in as the opening act for Morrissey in the '90s. She's amassed an impressive catalogue over 25 years. This performance is the perfect chance to catch up on Ferrick's music and also an opportunity to unwind.
---
Through Jan. 3
This is one of the last weekends to catch this moving performance of "This Is Who I Am," a 70-minute play that's performed live each night. The production traces the story of a father, living in Palestine, and his son, living in New York, as they prepare food together via Zoom. The two are separated by distance that's both physical and emotional but as the play moves on, love becomes the real winner. [Read Jacquinn Sinclair's review of the play here.]