Mass. Climate Bill Features New Gas Safety Measures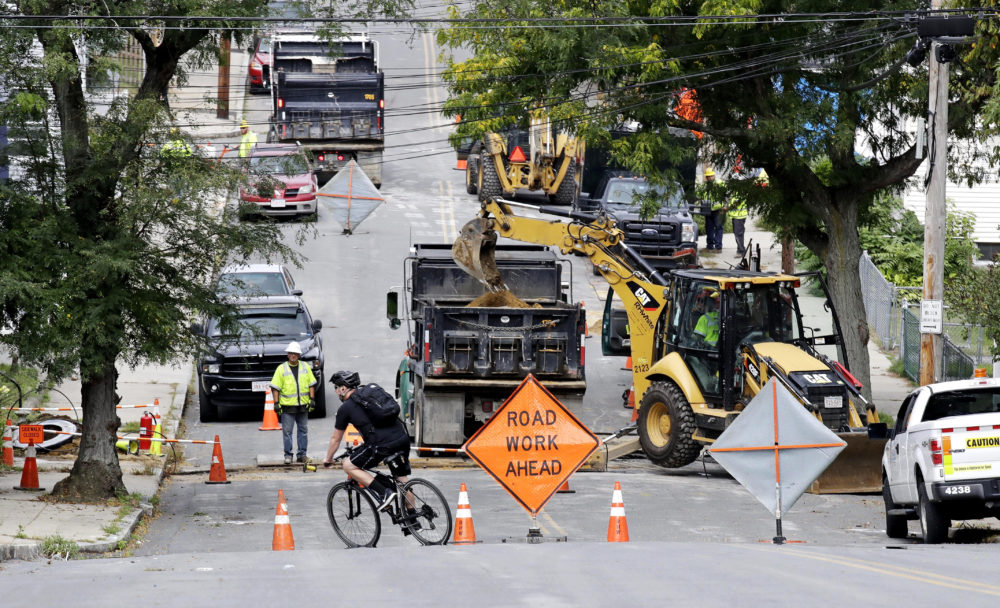 This article is more than 2 years old.
Safety provisions and employee protections that gas workers have been clamoring for were included in the compromise climate policy bill the Legislature approved Monday. But the bipartisan group of Merrimack Valley legislators that celebrated the gas safety parts of the bill said they're not done pressing for changes.
The compromise bill awaiting Gov. Charlie Baker's review would require the Department of Public Utilities to issue new regulations on training and certifying utility contractors, set standards for maintaining gas distribution maps and records, and establish a public database of gas service complaints.
It also would extend whistleblower protections to utility employees who report violations by their employers, increase penalties for failure to restore service after emergencies, make utilities establish a timeline for replacing leak-prone pipes, and raise the cap on civil penalties for gas pipeline safety violations to allow fines in excess of those set by federal law.
"My colleagues and I have worked hard to ensure that not only do we have a strong bill that addresses the urgency with which we respond to the climate crisis, but that, until we achieve 100% clean and renewable energy, we have a natural gas infrastructure that is as safe as we can make it and has more oversight," Rep. Tram Nguyen of Andover said.
Gas safety has been given a fresh look amid attempts to shore up the safety of natural gas infrastructure after the gas explosions and fires that killed one man, razed several homes and destroyed property across Lawrence, Andover and North Andover in September 2018.
"We witnessed, as a result of the failure of gas pipeline safety, tragic loss of life, incredible hardship and human suffering, and incalculable economic damage," Sen. Bruce Tarr said. "In the face of the things we have witnessed and lived through in the Merrimack Valley, we have a moral imperative to take action such that no one ever has to endure those things again."
In a press release circulated by Tarr's office, a number of the Merrimack Valley lawmakers said they intend to push for increased regulatory oversight of the natural gas industry, additional gas safety-related measures, and relief for the homeowners and businesses affected by the 2018 incident in the new legislative session.