Streaming On Netflix, Drama 'Pieces Of A Woman' Is Intensely Unpleasant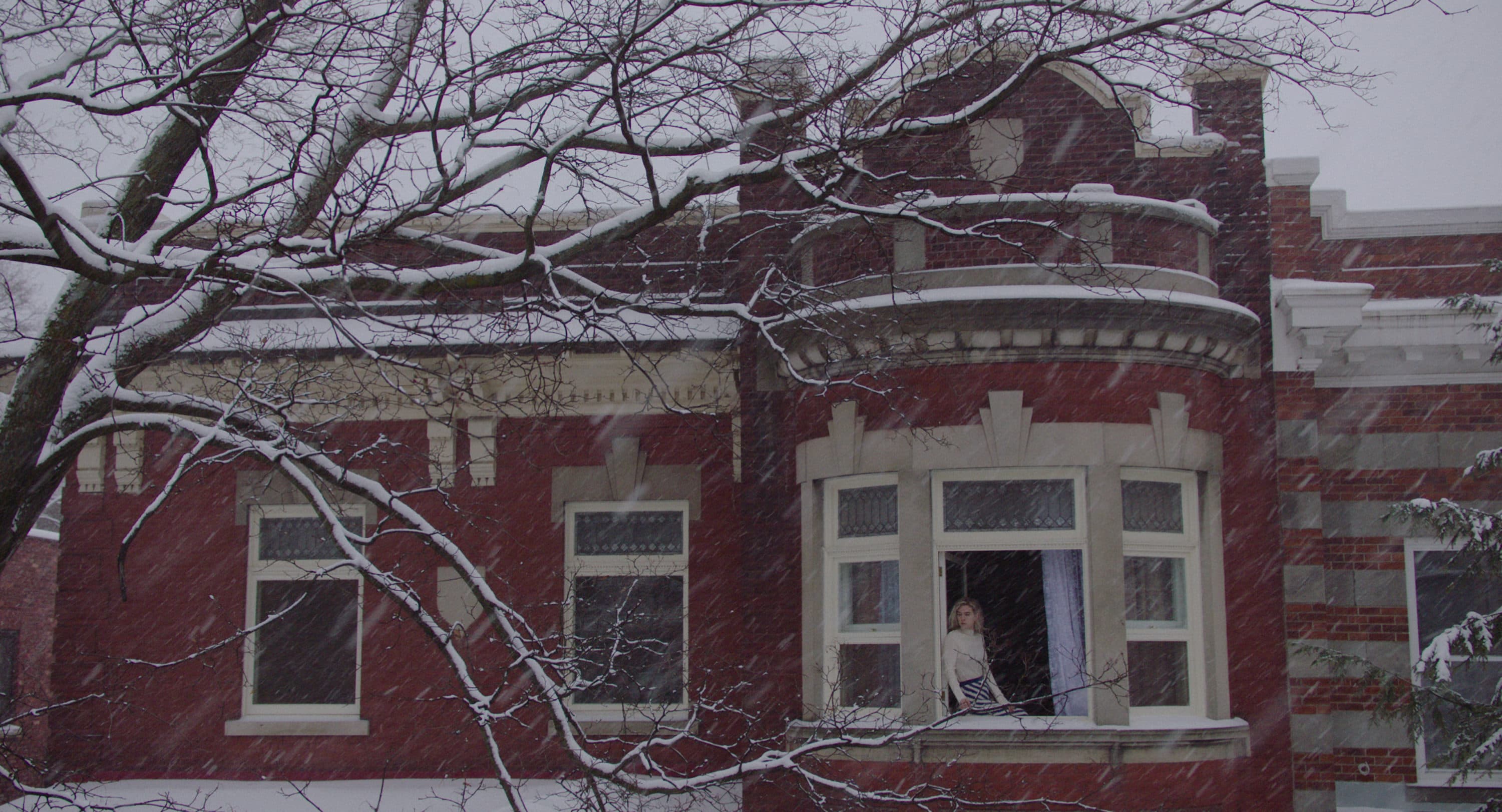 This article is more than 1 year old.
The most amusing caveat in Netflix's unverifiable and often credulity-stretching announcements of viewer metrics is their assertion that a program qualifies as "watched" if the subscriber streamed it for more than two minutes. This has always seemed to me like a cheat. Why not instead tally the folks who stuck it out to the closing credits that Netflix makes so annoyingly difficult to see? I guess any company in the business of producing 131-minute Adam Sandler comedies doesn't actually expect us to watch things all the way through, but their vast data mines nonetheless contain comprehensive algorithmic analyses of exactly what you watched and for how long you watched it, including when you bailed on "Bird Box" and how many times you may have replayed a certain scene from "Blue Is the Warmest Color."
For obvious reasons, it's a good thing this information is kept confidential (particularly with regard to the latter) but I'd still be curious to know what percentage of viewers make it past the first half-hour of "Pieces of a Woman." This intensely unpleasant new drama from director Kornél Mundruczó kicks off with one of the more grueling movie stunts I've ever seen. After some table setting introducing us to pregnant, high-level business executive Martha (Vanessa Kirby) and her back-slapping, construction worker husband Sean (Shia LeBeouf), the film settles into an absolutely punishing, 24-minute unbroken take during which she suffers complications during labor and the baby dies shortly after being born.
It's a brutally effective bit of filmmaking, but to what end? We've barely met these characters and know almost nothing about them, so foregrounding their suffering for such a prolonged period feels not just cruel, but also unproductive and empty. As with most single-take exercises in cinema swagger, the scene becomes more about the filmmaker's audacity than anything else. (After 15 years of hotshot young directors ripping off Alfonso Cuarón's battle sequences from "Children of Men," now they've moved on to stealing the stillbirth scene from "Roma"?) I suppose one can admire the technical bravado required to choreograph the "1917" of crib death while also wondering why such a thing would be necessary.
Besides, we were already given a pretty good idea of where this pregnancy was headed when Mundruczó cut to a closeup of an enormous kitchen knife cleaving close to the decorative child on Martha's office party cake, and later during her ominous trip down an elevator with the dinging of the floors synced to sound like a failing heart monitor. Anyone who saw Mundruczó's 2014 breakthrough feature "White God" — in which the abused, stray dogs of Hungary rise up to go all Cujo on their oppressors in a viscerally affecting, muddled metaphor — already knows that as a director he's a bit of a bully.
Written by the filmmaker's wife and frequent collaborator Kata Wéber (it's billed as "a film by" both of them in the opening credits), "Pieces of a Woman" takes an elliptical path following the disintegration of Martha's marriage and family life after the tragedy. Uncomfortably adapted from a two-act play Wéber staged in Warsaw a few years back, the movie makes discombobulated leaps through weeks and months, oriented by date stamps and establishing shots of the bridge Sean's company has been building in one of the movie's more groan-worthy fits of symbolism. The midwife during the birth (Molly Parker) has been brought up on charges of criminal negligence, providing a throughline the film doesn't seem particularly interested in following.
Kirby won the Best Actress award at last year's Venice Film Festival for a performance I found frustratingly remote. Best known for playing Princess Margaret on "The Crown," she's also had a side-career stealing scenes out from under the boys' club in big-budget action pictures, suggesting a far more interesting movie going on in the margins of "Mission: Impossible — Fallout" and despite a hilarious 20-year age difference, credibly playing Jason Statham's sister in a "Fast & Furious" film. Mundruczó's always shooting her here through window panes and behind glass, emphasizing the psychological barriers of grief but also keeping her sealed away. Whatever's going on with Martha, it's not out front for us to see.
Her husband has the opposite problem, played by Shia LeBeouf with a jabbering intensity unreciprocated by the rest of the cast. His Sean is the economic outsider, looked down upon by Martha's wealthy family and especially her old money mother (Ellen Burstyn) who can't conceal her disappointment. A lot of early press for "Pieces of a Woman" has compared it to the works of Ingmar Bergman and John Cassavetes, without noting how diametrically opposed those two sensibilities really are. In fact, one of the biggest problems with the picture is that Kirby, Burstyn and the others are playing it with the chilly reserve of a Bergman film while LaBeouf is vamping and improvising like he's auditioning for a Cassavetes movie. (The character's relapse into addiction also carries uncomfortable echoes of the actor's real-life issues and recent allegations of abuse, and promotional images of him are in noticeably short supply on Netflix's publicity site.)
"Pieces of Woman" is Mundruczó's first film in the English language, and it's got that tin-eared, wobbly rhythm that often happens when directors from other countries first arrive in Hollywood. (Wéber's script seems pretty confused about how the U.S. legal system works, too.) Shot in Quebec and Norway, the film is supposedly set in Boston but never specified as such until nearly the end, when bit players in a courtroom suddenly start shrieking in dropped "r" honks. This sense of dislocation — complete with non-English signage in an airport scene — is somehow fitting for a movie so fragmented and unsure of itself. Pieces, indeed.