Mass Vaccination Site Planned For Gillette Stadium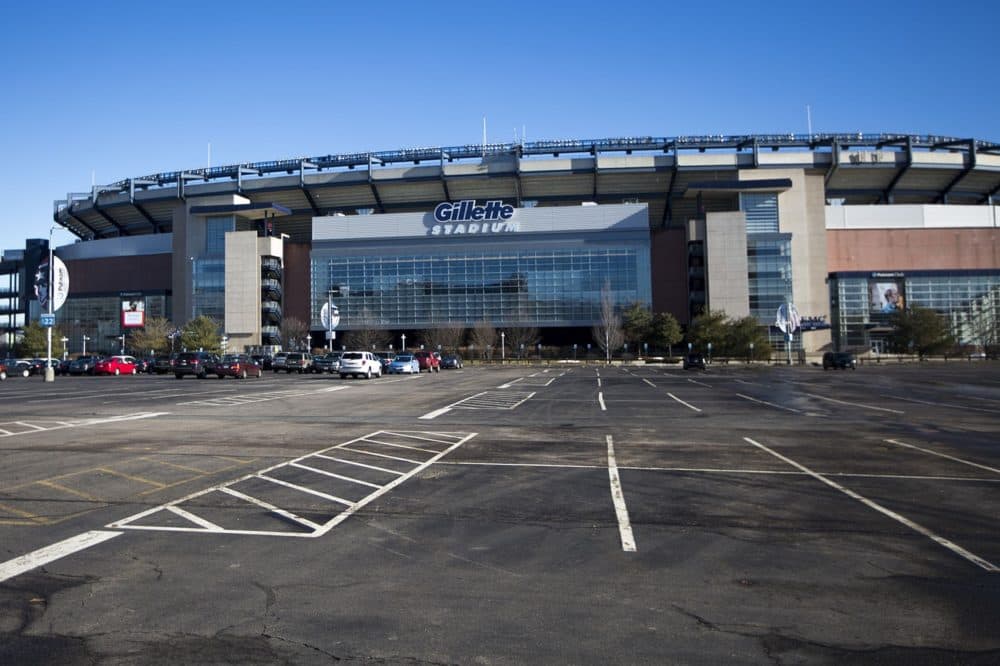 This article is more than 2 years old.
Gillette Stadium will become home to the first mass vaccination site in Massachusetts, opening its doors next week to first responders before ramping up to administer thousands of doses per day as eligibility expands, Gov. Charlie Baker announced Tuesday.
The state started making COVID-19 vaccines available to police, firefighters, EMTs and other emergency personnel on Monday at dozens of local sites and individual departments. A key component in the effort will kick into effect in six days, when Gillette begins offering 300 vaccines per day to first responders.
After touring the Worcester Senior Center that started vaccinating first responders on Monday, Baker said the home to the New England Patriots and New England Revolution will begin administering doses on Thursday to the staff who will then vaccinate first responders next week.
After a stretch of time, the stadium should have capacity to administer 5,000 doses per day and "potentially much bigger numbers than that over time," he said.
Other mass vaccination sites, which have not yet been announced, will open at some point in the current vaccination phase for first responders and then be redeployed to continue rolling out the immunization to other segments of the population.
Baker said the next step in his administration's vaccine distribution plan, which will direct doses to congregate care settings, will begin in the "coming days," adding he would provide more information later this week.