Keeping The Theater Fires Burning At Home — From Teatro Chelsea To New York's Public Theater
For many, the start of a new year brings renewed hope for change. This year is no different, especially with news of a vaccine signaling the beginning of the end of the pandemic. But even with a vaccine rollout, theatergoers ready to see local performers hit the stage will have to hold on a little longer.
At a recent conference for performing arts professionals, Dr. Anthony Fauci shared that we may be able to head back to theaters in the fall when the population reaches a certain level of herd immunity if all goes according to plan. But even when we gather together, Fauci said that we might be wearing masks for some time.
While we wait, theater makers have plenty in store to keep us all engaged and entertained in the safety and warmth of our homes. There are more lunchtime conversations, interviews and audio plays to consider, but there's also dynamic virtual programming with narratives that explore race, identity and our relationship to technology.
Commonwealth Shakespeare Company and Coolidge Corner Theatre | Jan. 13
Japanese filmmaker Akira Kurosawa's version of "King Lear" is set in 16th-century Japan and focuses on an old warlord who passes the torch to the kingdom to his son. Two of the sons accept their fate, but the third promises to fight back against the decision. The celebrated 1985 film examines the consequences of betrayal, greed and the pursuit of power. Post-film, there will be a discussion with award-winning actor Will Lyman, who starred in CSC's 2015 production of "King Lear" and Peter Grilli, president emeritus of The Japan Society of Boston. The conversation will be moderated by Wellesley professor and Shakespeare scholar Yu Jin Ko.
---
The Public Theater's "Under the Radar Festival" | Jan. 14-17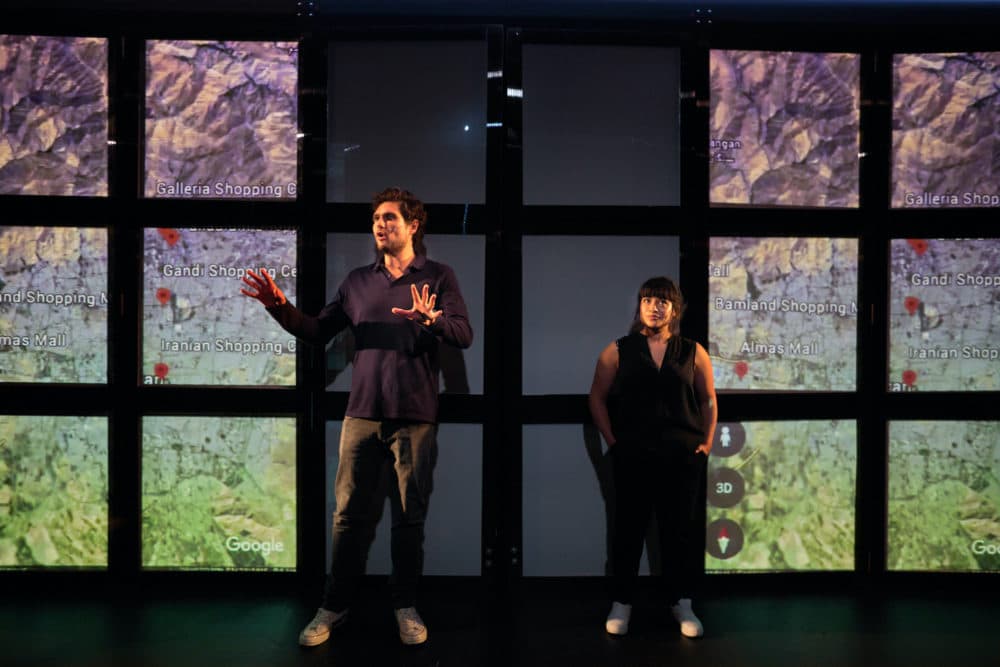 Using a live Instagram feed as a lens for storytelling for part of the show, "Rich Kids: A History of Shopping Malls in Tehran" examines the ever-widening chasm between the haves and the have nots. The play examines the real-life story of two wealthy kids — one of whom was reportedly related to a former aide of Ayatollah Ruhollah Khomeini, leader of Iran's 1979 revolution — who died after crashing a brand-new Porsche. The incident sparked a growing outrage toward the super-rich on social media. Director and writer Javaad Alipoor's play was born in part by the rise of "social media and technology and what these things are telling us about who we really are," he shared during an interview. How story and form fit together intrigues him. In this dark comedy that puts technology, consumption and entitlement front and center, there's also ample opportunity for interactivity between the characters and the audience. The hour-long play, which won the 2019 Scotsman Fringe First Award, is the second part of a trilogy of plays from Alipoor. There will be a talkback after each performance.
---
The Public Theater "Under the Radar Festival" | Jan. 14-17
Tara Ahmadinejad's "Disclaimer" has all the makings of an intriguing story: murder, food and propaganda. In the 90-minute Zoom play performed live, audiences attend a virtual cooking class while exploring the nation's relationship with Iran, identity, cultural misrepresentation and more.
---
Teatro Chelsea, Apollinaire Theatre | Jan. 14-17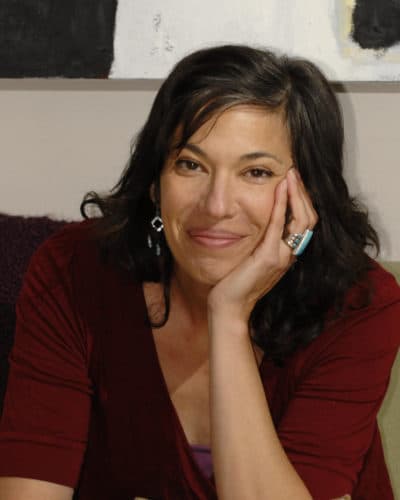 In "Sonia se Fue," a mother confronts her childhood memories of being forced to leave Cuba as Fidel Castro rose to power when her son enlists in the army after 9/11. Presented by Teatro Chelsea, a new bilingual theater company, "Sonia se Fue," was written by one of Boston's leading playwrights Melinda Lopez ("Mala" and "By the Rude Bridge"). You might know the play as "Sonia Flew," the Elliot Norton Award-winning play that was the opening event at the Calderwood Pavilion in 2004, a year after it was developed in the Huntington Playwright program. Set in Minneapolis and Havana, this virtual offering will be performed in Spanish with English subtitles. In 2018 the Spanish language translation, "Sonia se Fue," was presented as part of the 2018 Festival Nacional de Teatro in Havana and Camaguey Cuba. YouTube and Facebook Live audiences can stick around after the performances for talkbacks with the actors, the playwright, and special guests.
---
The Theater Offensive, Company One Theatre and the Boston Public Library | Jan. 14,  Jan. 21,  Jan. 28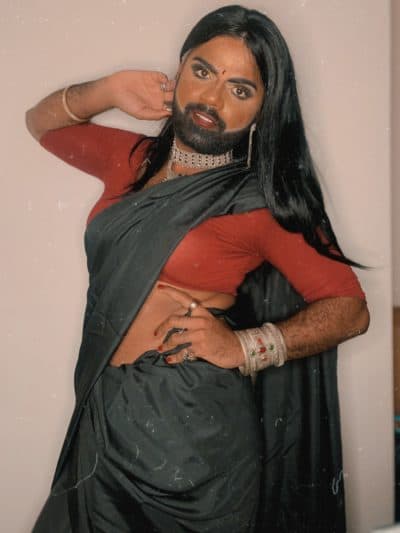 During virtual "Drag Story Hour," Neon Calypso, Kamani Sutra and Ra'Jah O'Hara (a "RuPaul's Drag Race" contestant) provide a fun, positive storytelling space for children to be able to see queer role models. Each Thursday, a different drag artist will read a children's book with LGBTQ themes. The first book is "Worm Loves Worm," in which two earthworms tie the knot, followed by "The Boy and the Bindi," about a young South Asian boy who's intrigued by his mom's bindi and wants one for himself. The third book, "Born Ready: The True Story of a Boy Named Penelope" is about a kid named Penelope who knows that he's a boy. And a ninja. The book, set to publish in April, shares the author Jodie Patterson's son's experience. "Drag Story Hour" is part of the co-presented Better Future: Joy + Wellness event. The "Drag Story Hour" is based on "Drag Queen Story Hour" created by Michelle Tea and RADAR Productions, under Juli Delgado Lopera and Virgie Tovar's leadership in 2015.
---
Liars & Believers and Moonbox Productions | Jan. 15-March 27
The co-presented "Beyond a Winter's Day" evokes a gather-around-the-fire storytelling moment that will feature music, food and the signature mask and puppetry work the devised theater group Liars & Believers is known for. The hour-long live performance takes place over Zoom and promises to be a family-friendly event. Recipes for food and drink that appear in the show will be sent to viewers so they can prepare and partake in real time.
---
The Wilbury Theatre Group | Jan. 15-31
There's a fierce competition brewing between two job seekers applying for the same position at a large company in "The Race." In the Zoom play by Trinity Rep Theater Conservatory alum Mark Binder, the characters share more about their lives while dealing with an increasingly demanding interviewer. Through the live chat, audiences participate in the interview process and help decide who gets the job. Directed by Brien Lang, the story is performed live and details the ups and downs of job seeking in the virtual era.
---
ArtsEmerson | Feb. 9-22
An explosion of emotions is on display in Brazilian theater maker Christiane Jatahy's "Julia," a reimagination of August Strindberg's "Miss Julie." Jahaty is an author, filmmaker and director whose plays sometimes "question the boundaries of reality and fiction, actor and character, theater and cinema," she shares on her website.
Presented like a film within a play, "Julia" is performed before a live audience while a roaming camera follows the action up close, allowing a birds-eye view of moments between actors Julia Bernat and Rodrigo dos Santos that might otherwise be missed. Lust and rage simmer then boil over in the intimate 90-minute, on-demand tale that uses film, live video, and performance to explore the dynamics of race, gender and class.