Bernie Sanders Sat On A Chair At The Biden Inauguration And The Internet Loved It
This article is more than 2 years old.
At President Biden's inauguration Wednesday, two-time presidential candidate and longtime Vermont Sen. Bernie Sanders took a seat in a folding chair, crossed his legs and hands, and waited for the ceremonies to begin.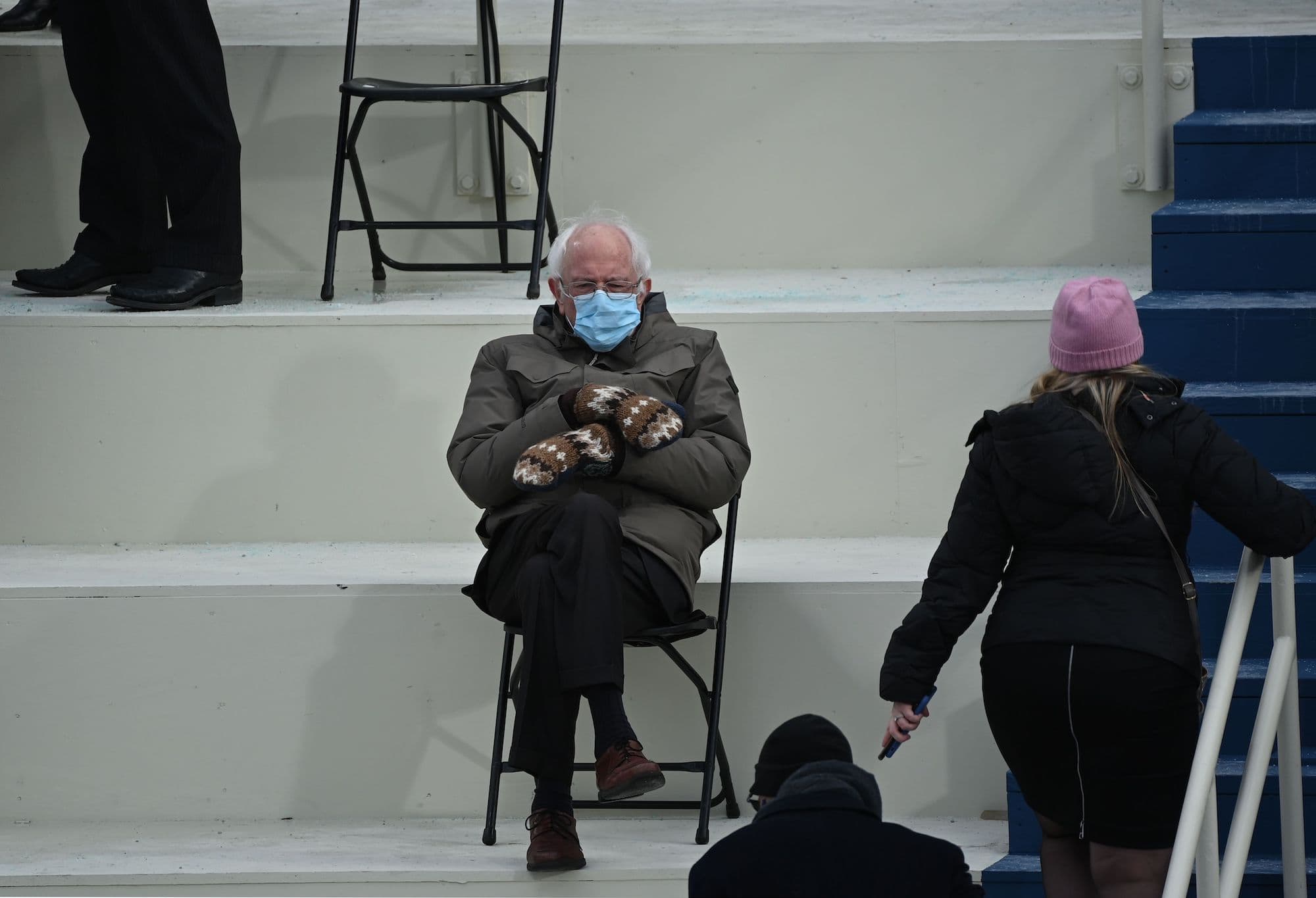 But there was something about his posture – or the fact he wasn't sitting near anyone ... or maybe it was the slightly disgruntled look on his face – that just spoke to a lot of people on the internet.
Do you like Sanders' gloves? They're handmade by a Vermonter from repurposed wool sweaters – and they're lined with fleece made from recycled plastic bottles. So on brand.
Like a thrifty New Englander, it appeared as though Sanders was wearing the same coat that appears in a very popular meme.
And of course, don't forget the Photoshop jobs.
Want to make your own Sanders meme? This Twitter user helpfully provided a green screen version, for your convenience.