10 Art Exhibits To Lighten Up Dark Winter Days
Note: Due to the city of Boston's COVID-19 guidelines, museums are currently closed through Jan. 31. Before planning a trip to any venue, check websites to confirm re-opening plans.
This winter, we've all been in a deep freeze, and the art world even more so. Thanks to COVID-19, curators have been scrambling — opening and closing galleries and changing exhibit plans at the last minute while they, along with local public officials, gauge coronavirus cases.
That's made it tough on art patrons, as there is more than just the weather to discourage a trip to a museum. That being said, even with last-minute changes, a slower exhibition pace and timed-entry tickets, there are exhibits planned for this winter season that show promise of being worth all the hassle. Around Boston in these next few months, you can be swept up in the painterly strokes of a dancer/choreographer who brings movement to the canvas, admire snazzy fashions created by women designers, and be uplifted by the colorful mixed media works of a Boston artist and illustrator. Yes, this winter, there are fewer art offerings happening around town, and it's always a good idea to check ahead regarding potential closures and schedule changes, but there is still a lot of variety out there for anyone in search of art.
Isabella Stewart Gardner Museum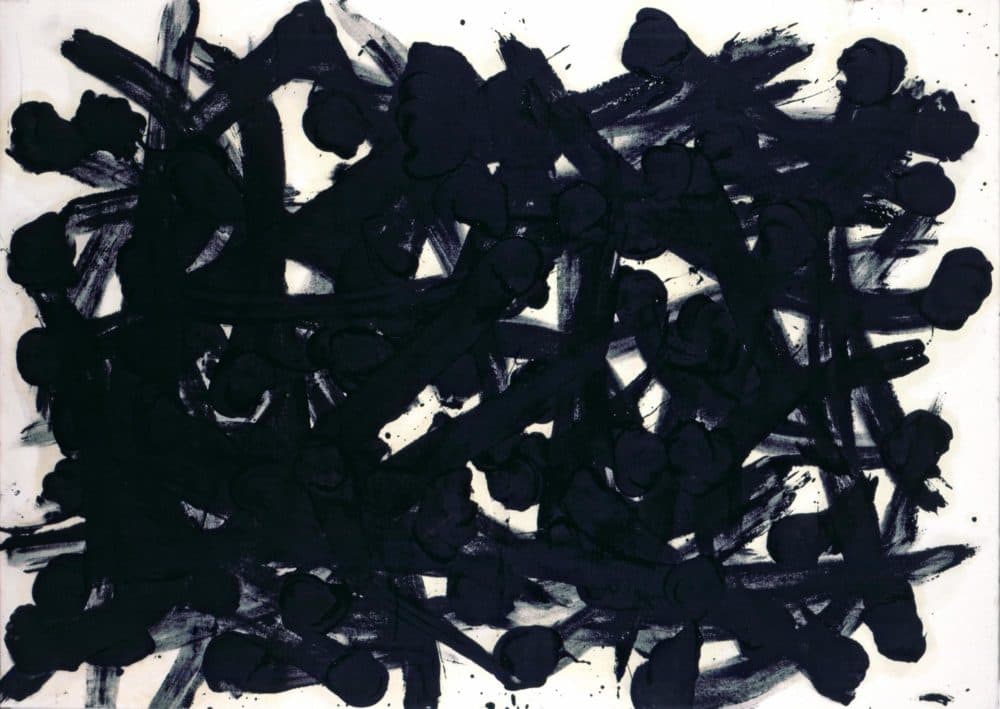 Shen Wei's visually arresting, fluid choreography mesmerized the world during the opening ceremony of the 2008 Summer Olympics in Beijing. Now you have a chance to see his epically poetic works on canvas as well as a series of his short films, proving Wei's skill not only as a choreographer and dancer but as a painter and filmmaker.
Wei is nothing if not versatile.
The exhibition is divided into three parts: One of them, "Painting in Motion," includes two works that Wei created as an artist-in-residence at the Gardner in the summer months of 2018 and 2019. That section is comprised not only of Wei's monumental paintings, but notebooks, sketches and documentation of his choreography. A second part, "The Moving Image," unfolds in the Museum's Calderwood Hall and Fenway Gallery, where Wei's films "April" (1998), "Inner Shadow of Movement" (2016) and a new commission, "Passion Spirit" (2020), run on the hour every hour between 1 and 4 p.m. The short films explore the artist's personal struggle with loneliness, celebrate the architecture of China's Harbin Opera House, as well as revel in the joys of dance. A third component to the exhibit, "Red Marker No. 1," happens outside the museum on the Anne H. Fitzpatrick Façade. That piece was inspired by Wei's "Passion Spirit" film.
Wei, who is now based in Paris, has built his career around interpreting energy. He also nurtures an interest in mindfulness and meditation. As a bonus to visitors, the Gardner is offering a guided meditation designed to accompany Wei's painting "Untitled Number 8" led by India Clark, founder of the local Wayfinder Institute.
---
Fuller Craft Museum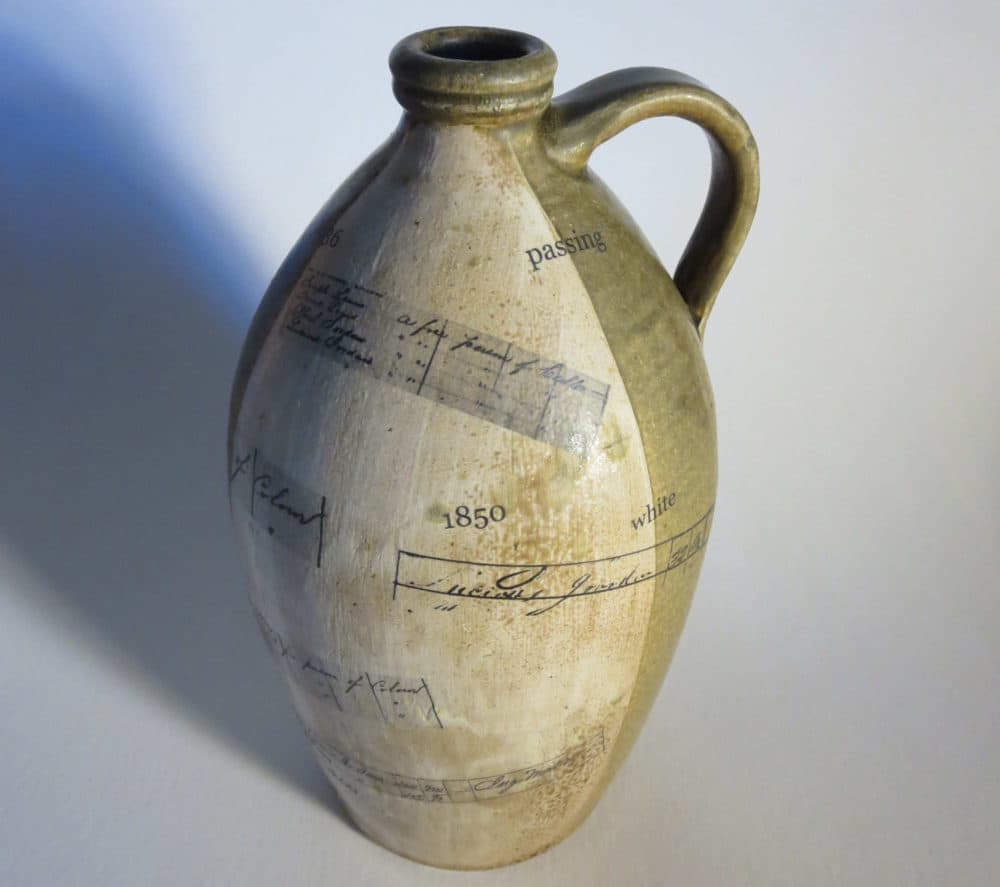 Fuller Craft starts the new year with "American Clay: Modern Potters, Traditional Pots," featuring the work of 12 contemporary ceramicists inspired by specific historical ceramic styles. The artists have interpreted traditional "folk art" styles like 17th and 18th-century Redware, Delft, Mocha and Rockingham pottery styles but with a contemporary twist.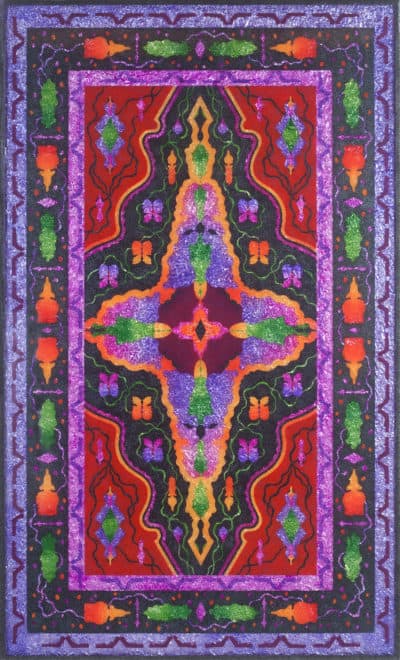 In February, Fuller Craft presents Mapping Borders and Boundaries, featuring the work of Michelle Samour, a multimedia artist whose work explores the intersection between science, technology and the natural world. In this exhibit, Samour delves into ideas of homeland, exile and diaspora specifically in regard to the dispossession of Palestine, her ancestral homeland.
"Using the tropes of indigenous design that I grew up with (oriental rugs, Palestinian costume and embroidery, mother of pearl/abalone handiwork), my work celebrates the cultural history of this region while at the same time subversively critiquing it," Samour has explained. "The resulting work's seemingly purely decorative appearance and jewel-like qualities are methods for speaking about the value of land and its preciousness. I am interested in drawing the viewer into a narrative whose history of conflict is in contrast to the work's aesthetic richness."
Tamara Kostianovsky: 'Savage Legacy'
March 13-Aug. 22
In March, Fuller Craft will feature work by Latinx artist Tamara Kostianovsky, who specializes in turning slaughter into sculpture. On view will be Kostianovsky's signature "meat sculptures" made from her own clothing, dead birds fashioned from upholstery discards, and sculptures referencing hacked tree limbs and forlorn tree stumps. While it all sounds a bit depressing in its assessment of an environment ravaged by consumer culture, "Savage Legacy" also hints at a future of potential regeneration, sustainability and rebirth.
---
Peabody Essex Museum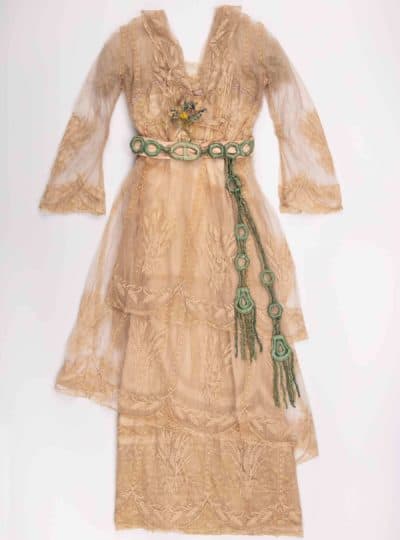 Yes, women wear fashion. But they also design it. Now, the Peabody Essex Museum is showcasing the many women who have designed fashion over the last several hundred years. Including more than 100 ensembles from high fashion to street fashion, ready-to-wear to haute couture, the show takes us through a number of historical sartorial shifts, beginning in 1675, when women formed their own tailoring guilds in the face of a hostile, male-dominated system, right up through the 20th century. On view are pieces by Elsa Schiaparelli, who was the seamstress of Mary Todd Lincoln, world-renowned Parisian designer Gabrielle "Coco" Chanel, the experimental label Chromat, as well as pieces from contemporary women designers like Stella McCartney and Vivienne Westwood.
The designs are elegant, cheeky, iconoclastic and sometimes revolutionary. And so were the women in fashion who seized the scissors from their male colleagues to make their own mark in a world of cliques and coteries.
---
Museum of Fine Arts Boston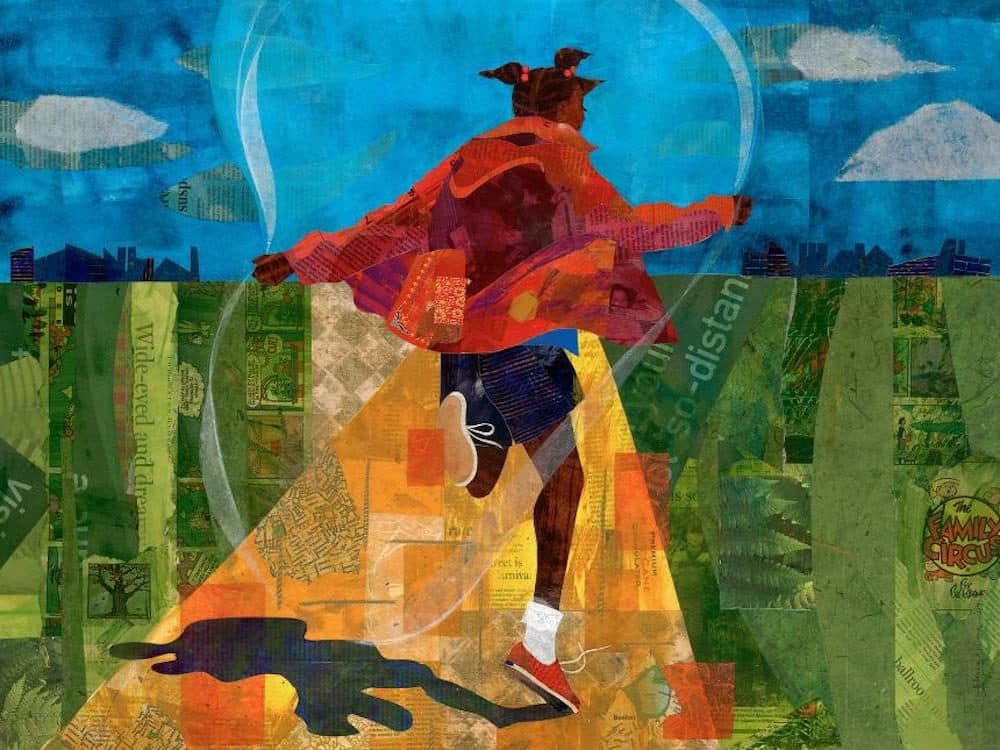 Ekua Holmes is an artist, community activist and a lifelong resident of Roxbury. Her vibrant, mixed media work explores themes of childhood, family, memory and resilience. For this exhibit, the MFA is exhibiting more than 30 of her award-winning children's book illustrations taken from published projects such as "Voice of Freedom: Fannie Lou Hamer, Spirit of the Civil Rights Movement" (2015) by Carole Boston Weatherford, "Out of Wonder: Poems Celebrating Poets" (2017) by Kwame Alexander with co-authors Chris Colderley and Marjory Wentworth, and the recently released "Black Is a Rainbow Color" (2020) by Angela Joy.
The theme is always a positive one of self-determination, love and community, which is much welcomed in a time of division and strife. Visitors will also get an added treat — a sneak peek of Holme's illustration for "Saving American Beach" (April 2021) by Heidi Tyline King and "Dream Street" (September 2021), co-authored by Holmes and her cousin Tricia Elam Walker.
When the weather gets frigid and gray, there's nothing better than a Holmes' illustration to brighten things up.
---
Fountain Street Gallery
Alexandra Rozenman and Nora Valdez: 'Unfolding Roads'
Feb. 3-28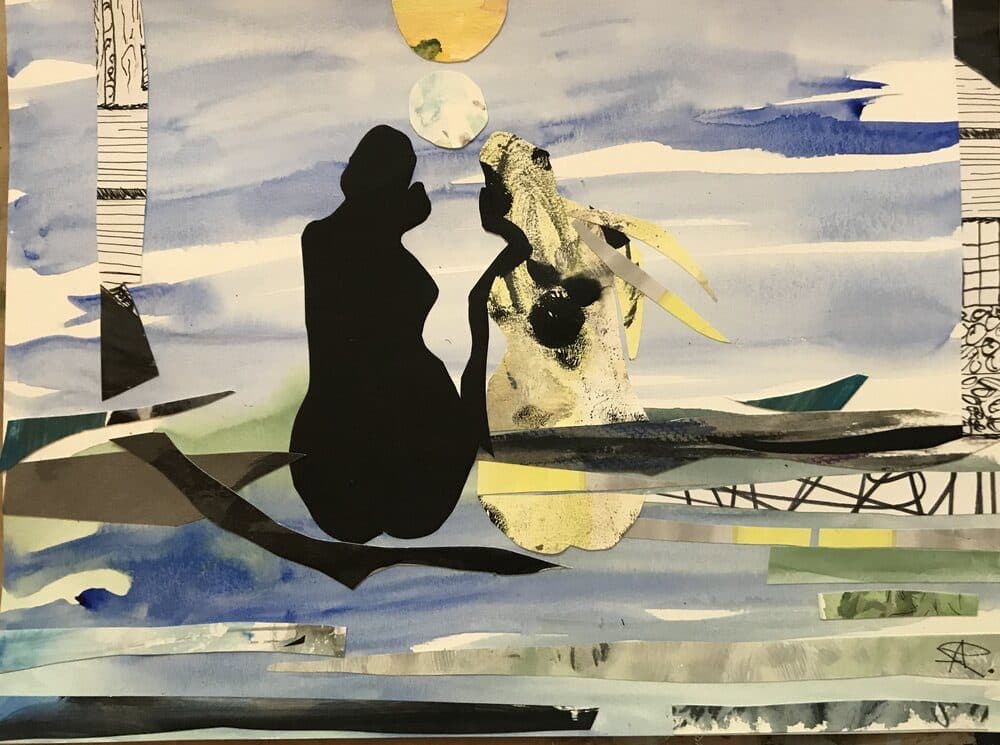 While museums have been able to offer more consistent visiting hours open to larger groups during the pandemic, they aren't the only game in town. In the South End, many galleries are still presenting interesting shows, albeit often with abbreviated hours and to a reduced number of visitors.
The cooperative Fountain Street unveils "Unfolding Roads" featuring the painting and collages of Alexandra Rozenman and the sculptures and drawing of Nora Valdez. Rozenman is originally from the Soviet Union and Valdez hales from Argentina. Both were inspired by the arduous travel of immigrants in search of a sense of belonging and rootedness.
---
Kingston Gallery
Vaughn Sills: 'Inside Outside'
Jan. 20-Feb. 28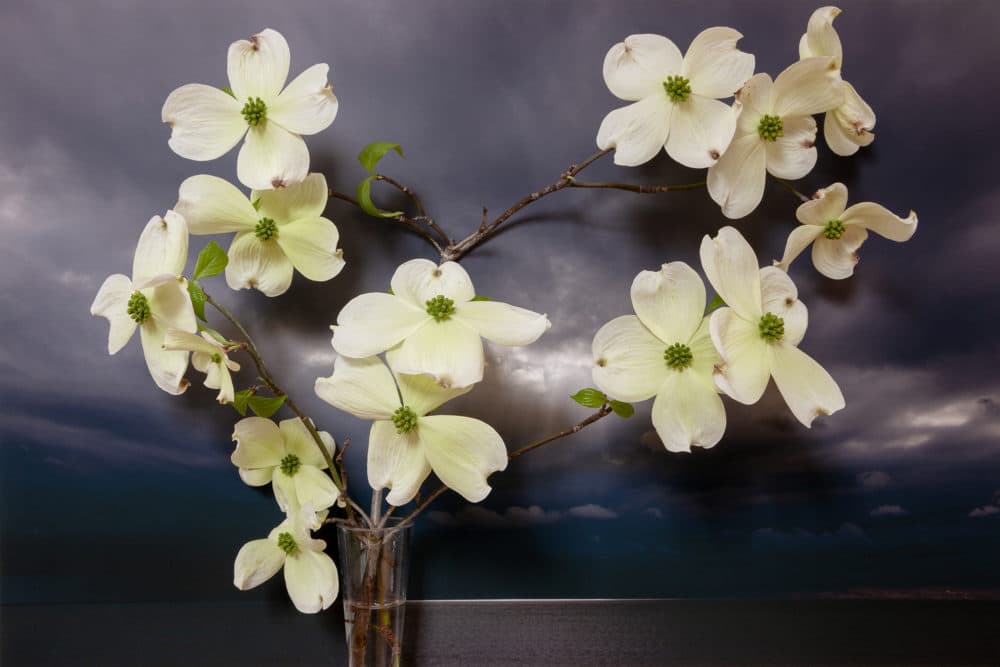 Photographer Vaughn Sills says she created her series of still life images for "Inside Outside" one day when she decided to photograph a small bouquet of red anemones in front of one of her landscape photographs. It was in the middle of a dreary winter and Sills said she liked the look. That decision sparked a whole new series of still life photographs based on layering a bouquet of flowers in front of one of her previous landscapes or seascapes to create a surreally unnatural take on nature.
Rhonda Smith: 'Solastalgia'
Jan. 20-Feb. 28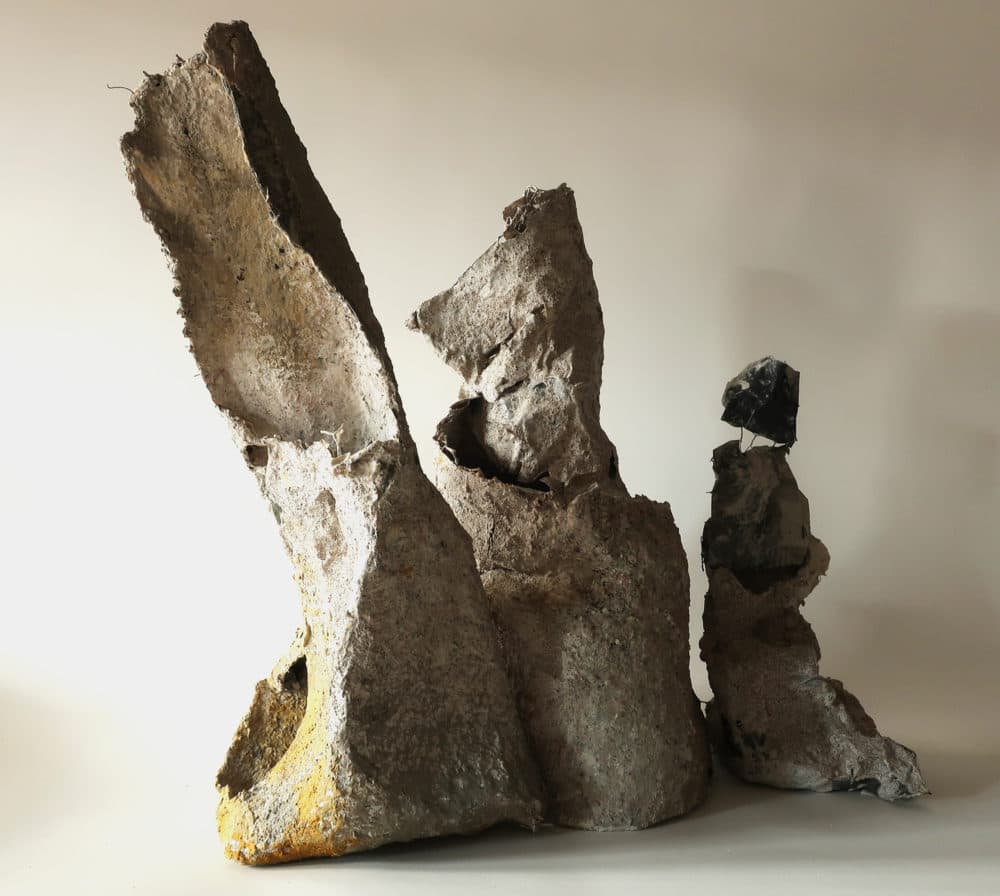 Rhonda Smith, who is showing alongside Sills, also explores the natural world in "Solastalgia," a term coined by Glenn Albrecht, a professor of sustainability in Australia. Albrecht defined solastalgia as pain experienced when there is recognition that the place where one resides and that one loves is under assault, resulting in an erosion of one's sense of place and belonging. In this exhibit, Smith turns the term on its head, using it, she says, not as a requiem for the planet, but rather to "sing its praises."
Featuring sculptures of papier-mâché and clay, Smith creates eternal natural forms that offer a glimmer of hope for the future. She notes that throughout the pandemic, while the world may have felt shock, helplessness and ignorance, the natural world used the pandemic as a chance to recover.
"Though power plants still belched away, the sky cleared to bluer than blue and silence reigned…The appeal to our perhaps inherent pastoral nature brings equilibrium to the inner life. As we observe nature instead of interfering, that experience of life being lived, reflected back to us, calms the spirit.
---
Bromfield Gallery
'Renew'
Feb. 5-28
After a year of lockdowns, contested elections, conspiracy theories and social unrest, it's about time to wrap our heads around something a little more positive. Bromfield Gallery, an artist-run cooperative located in the South End, offers "Renew" meant to "celebrate the refreshed hope that 2021 brings." Bromfield painters, sculptors, printmakers and mixed media artists will display works centered around the idea of rebirth and renewal, from Blake Brasher's large acrylic abstract canvases to printmaker Laurie Alpert's mixed media concertina books. An era of rebirth and regeneration can't come soon enough!
This article was originally published on January 21, 2021.