Need Some Color In Your Life? Here's How Gardner Museum Horticulturalists Raced To Create A Lush Oasis
Horticulturalists are a patient lot. They spend months – often years and even decades – nurturing fragile, finicky flowering plants into glorious bloom. But a team of seasoned specialists at the Isabella Stewart Gardner Museum were forced to race against time and winter weather this week. Their mission: to safely transport more than 300 botanicals from their cozy greenhouse in Hingham to the museum's historic Boston courtyard before reopening on Feb. 5.
We joined them on-site at the Gardner to get a behind-the-scenes peek at how the operation went.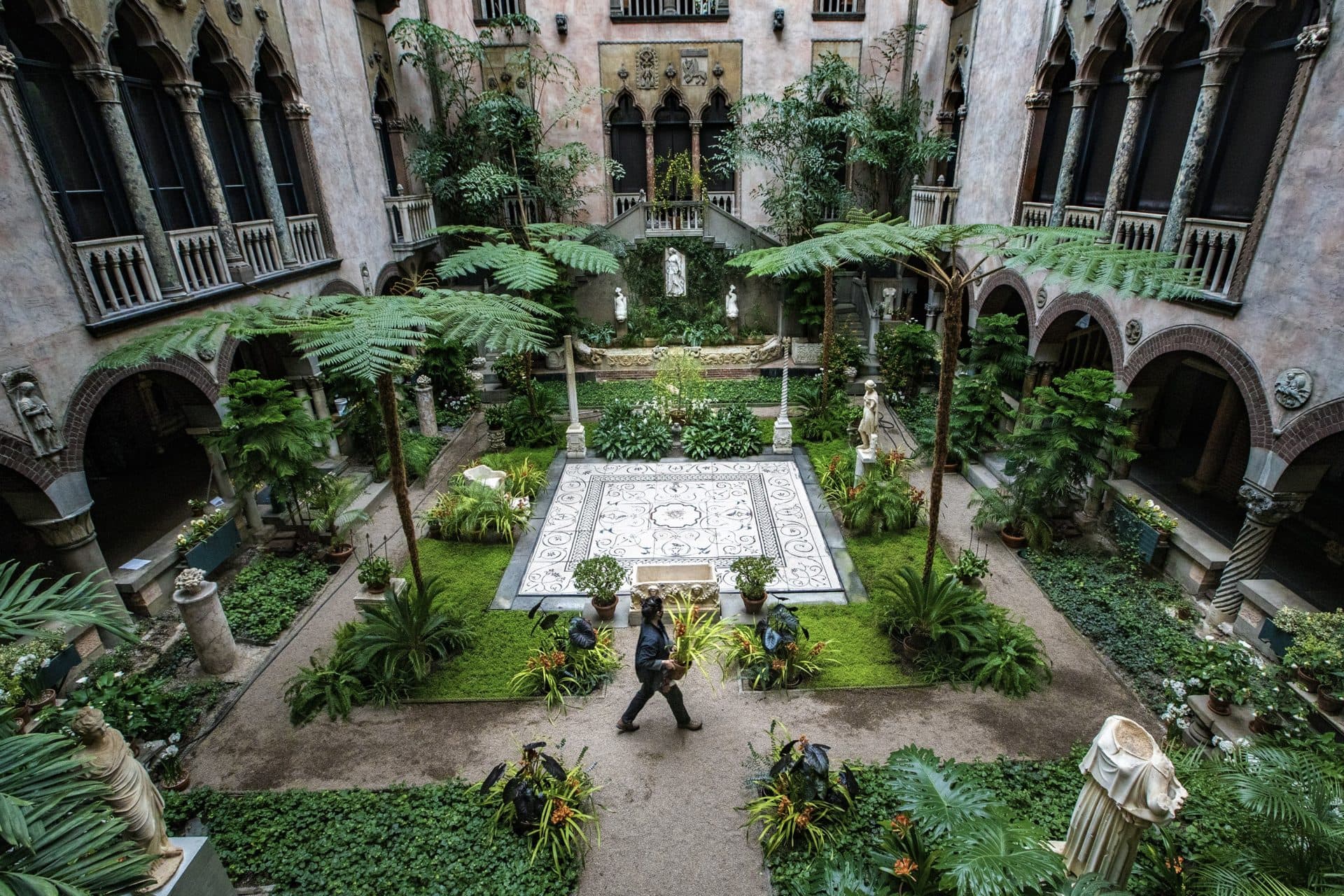 Plans for a more normal-paced installation of the beloved winter orchid show were thwarted first in mid-December. That's when Mayor Walsh required the city's museums to close again as coronavirus numbers spiked. When he gave the green light late last month for reopening on Feb. 1, Gardner Museum head horticulturalist Erika Rumbley led the charge to design a tropical-themed show with trees, orchids and other flowering plants that were display-ready in Hingham. But she and the museum's other five full-time horticulturalists couldn't move the vulnerable flora during last week's arctic grip. Their delicate leaves and petals need temperatures above freezing to survive.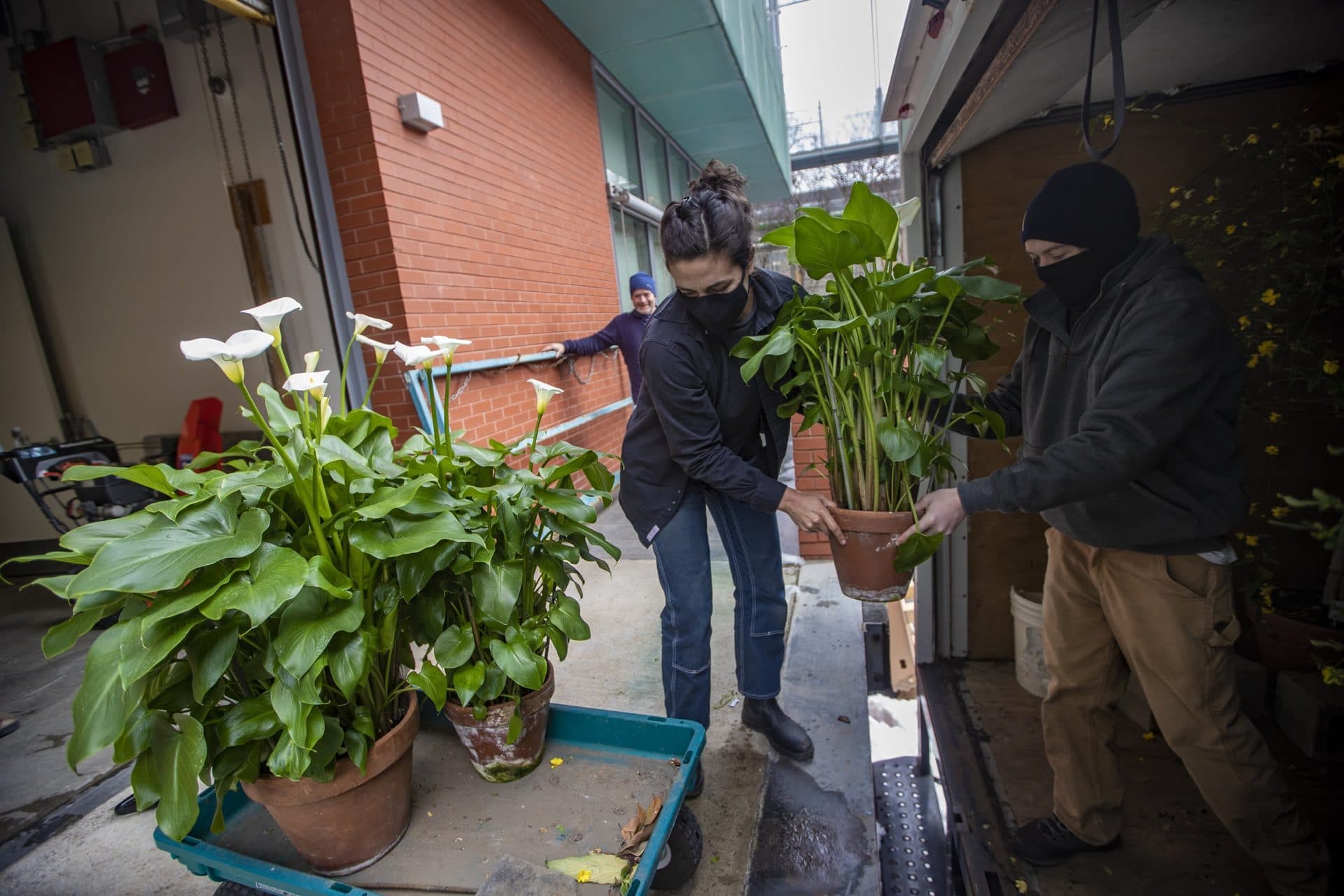 So the team tracked the frigid weather's trajectory daily and hoped for a break. When this week brought warmer climes they pressed go for not one trip, but two. From greenhouse to heated box truck – then from the truck through the museum's loading dock to the courtyard – the horticulturalists carted wagons of plants including calla lilies, flowering jasmine trees, deep purple hellebores, petite lady slipper orchids, cymbidiums and abutilons in three colors into their new winter home. Once there, they joined lanky Norfolk pines, variegated jades and a vibrant carpet of bright green baby tears. The carefully-orchestrated installation was completed on Friday, a few days after museums were permitted to reopen to the public.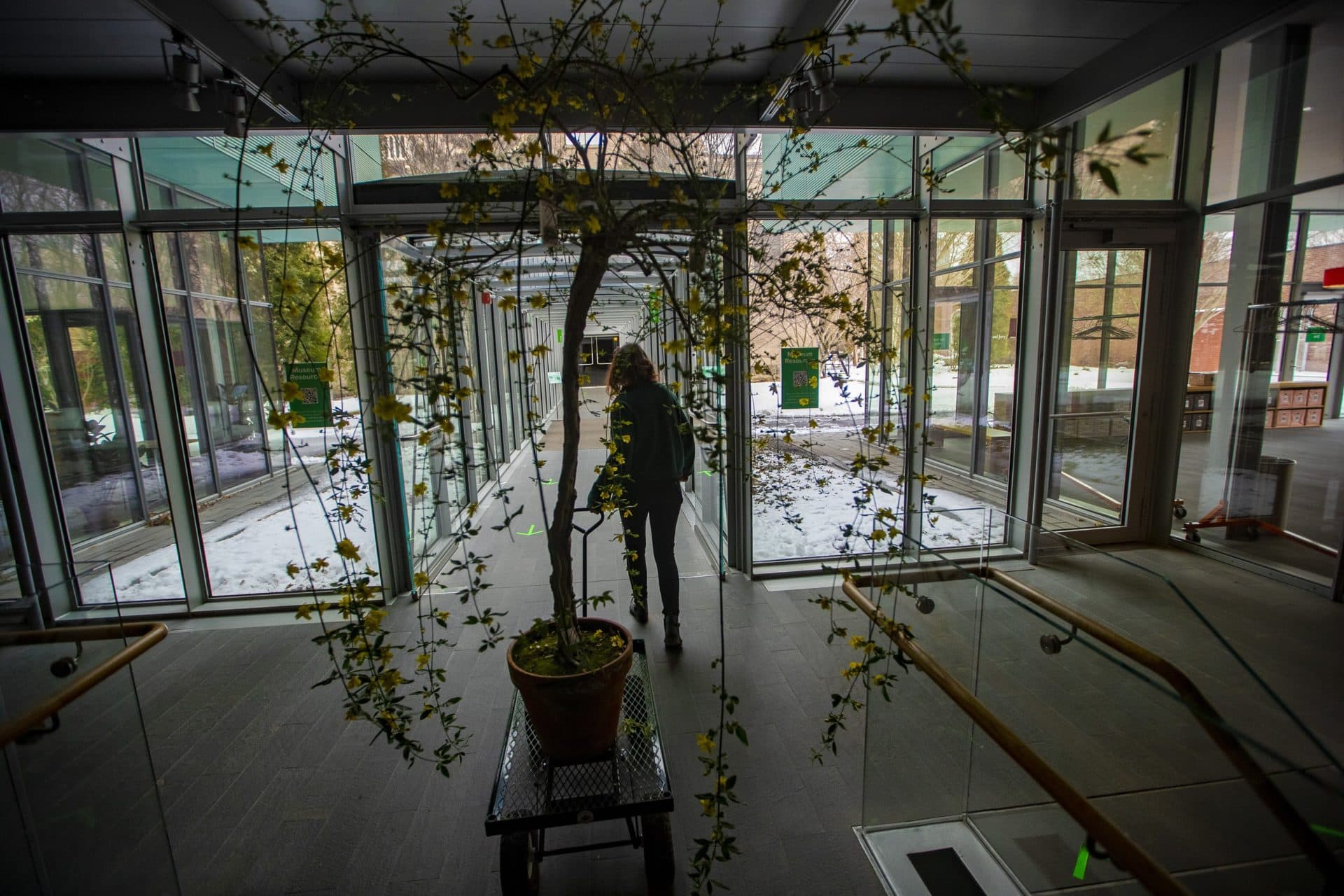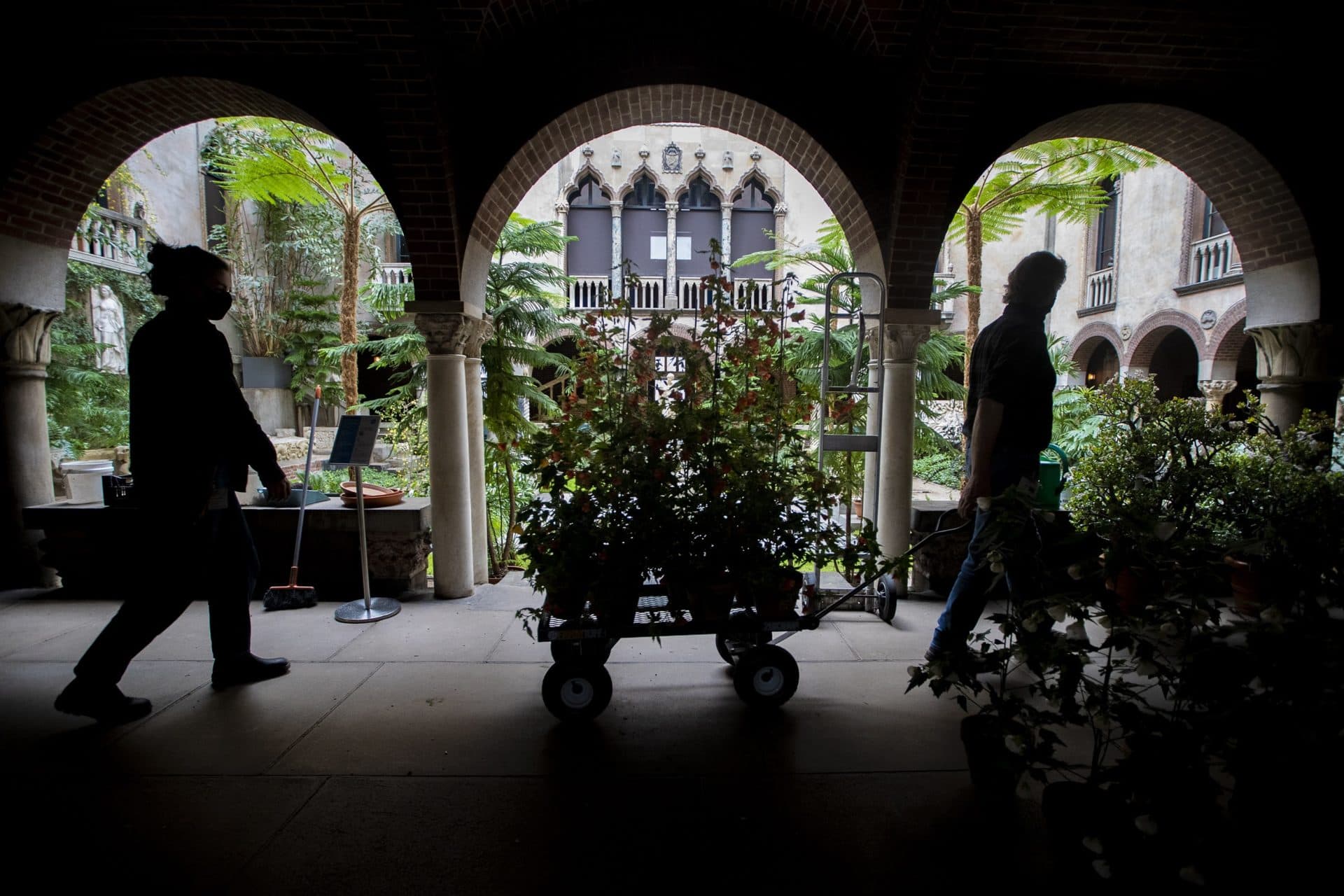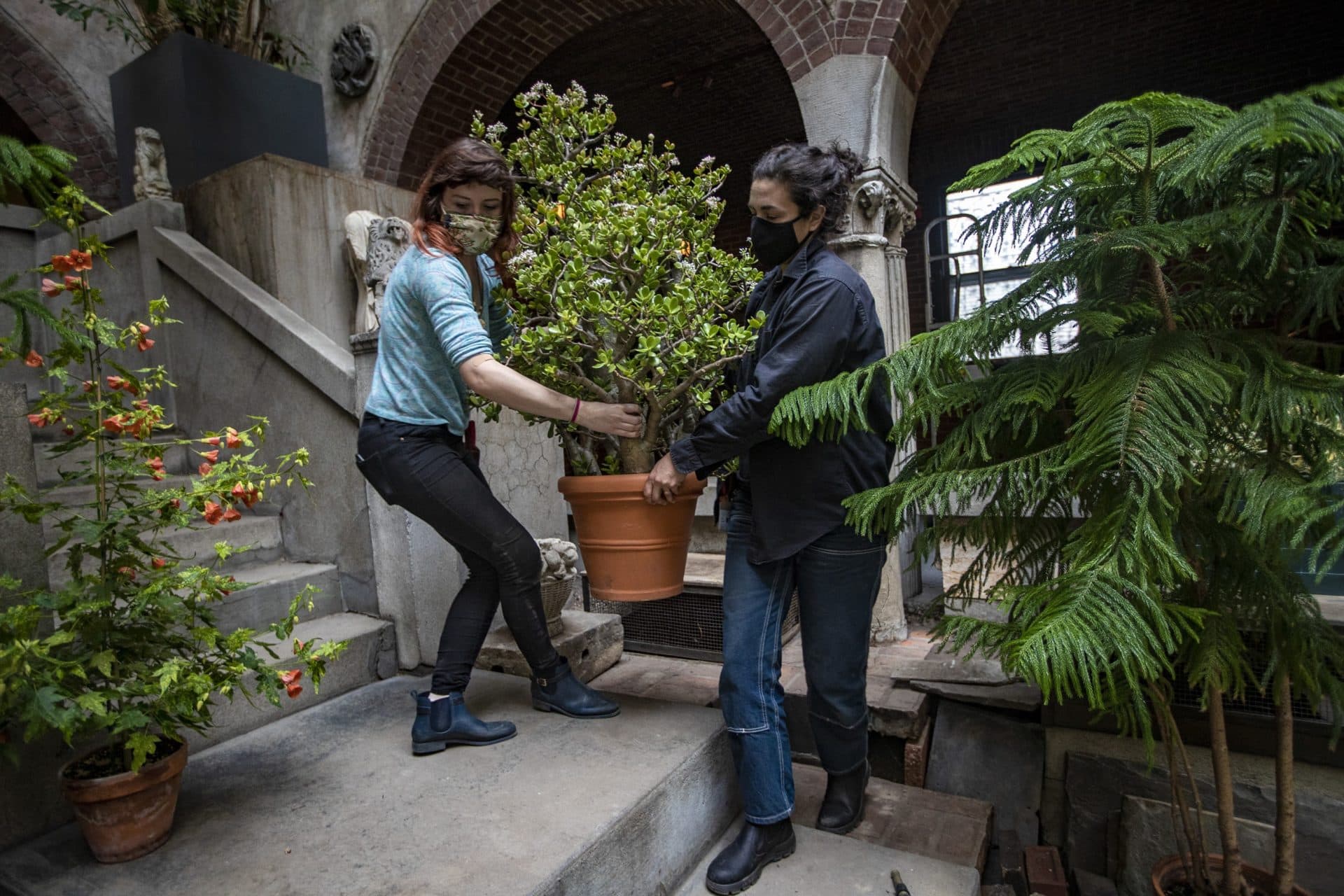 The payoff is worth the wait. We New Englanders know how cruel winter can be. Organic life and colors elude our gazes. Dreary grays and eye-loads of white dominate our landscapes. Now Rumbley hopes visitors will find refuge inside the verdant, warm, and perfectly humidified courtyard. "They can just put their shoulders down and have a little respite," she said.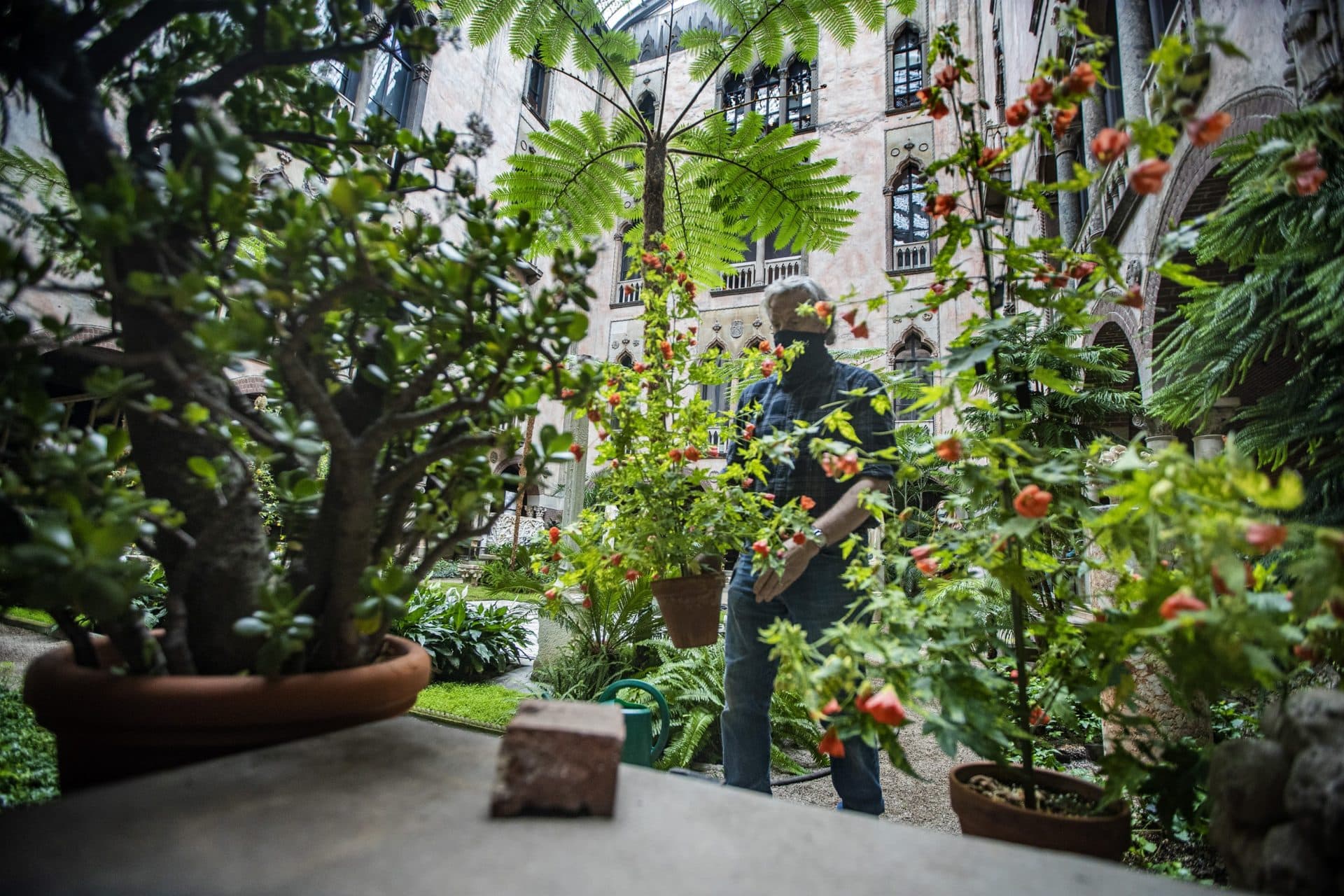 Rumbley has long seen the space as a sanctuary. Before she started working at the museum she made an annual pilgrimage to commune with the winter orchid show in the palazzo's balmy, lush courtyard. "It's like getting to be in a different world for a little while," Rumbley mused, "It just feels like medicine."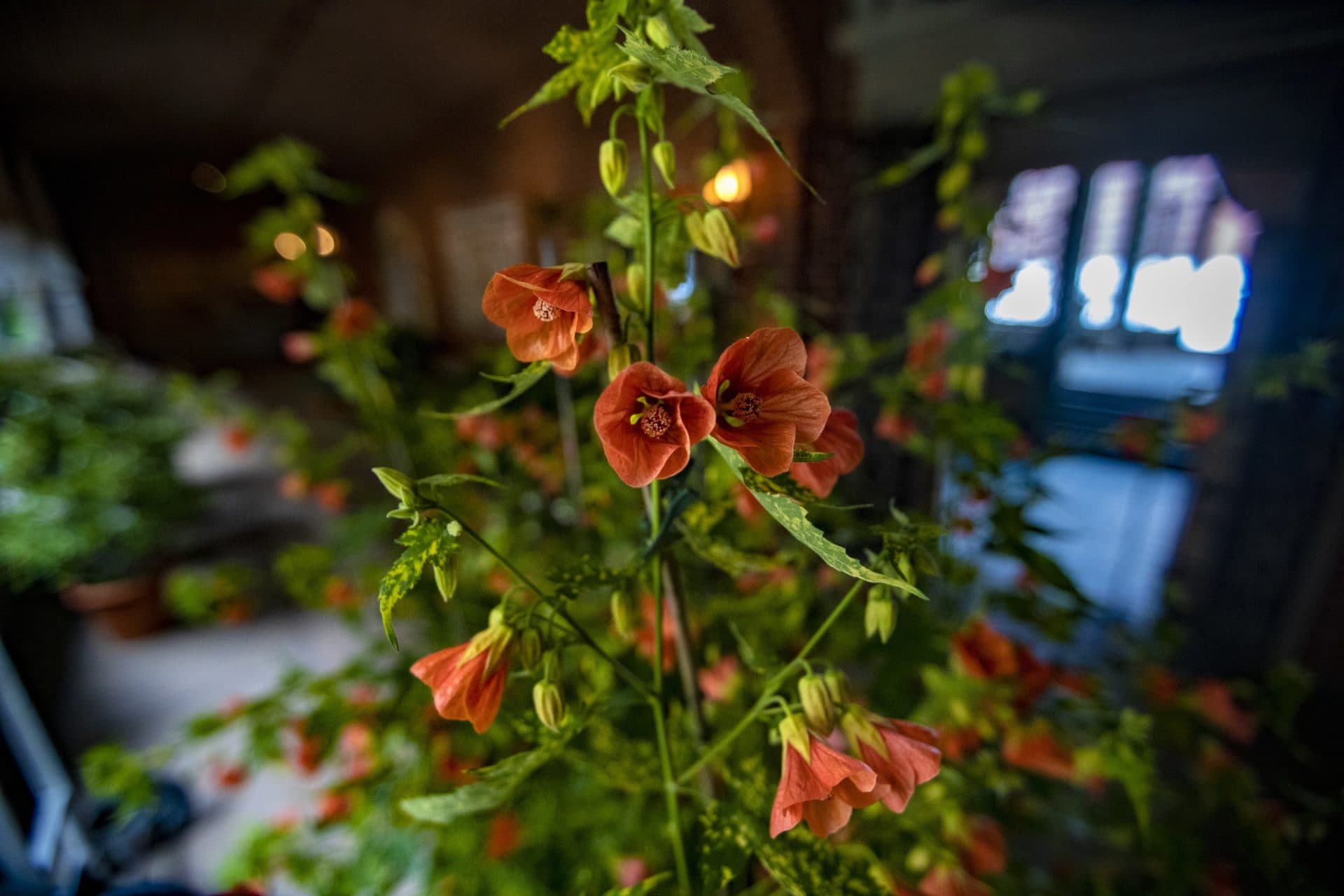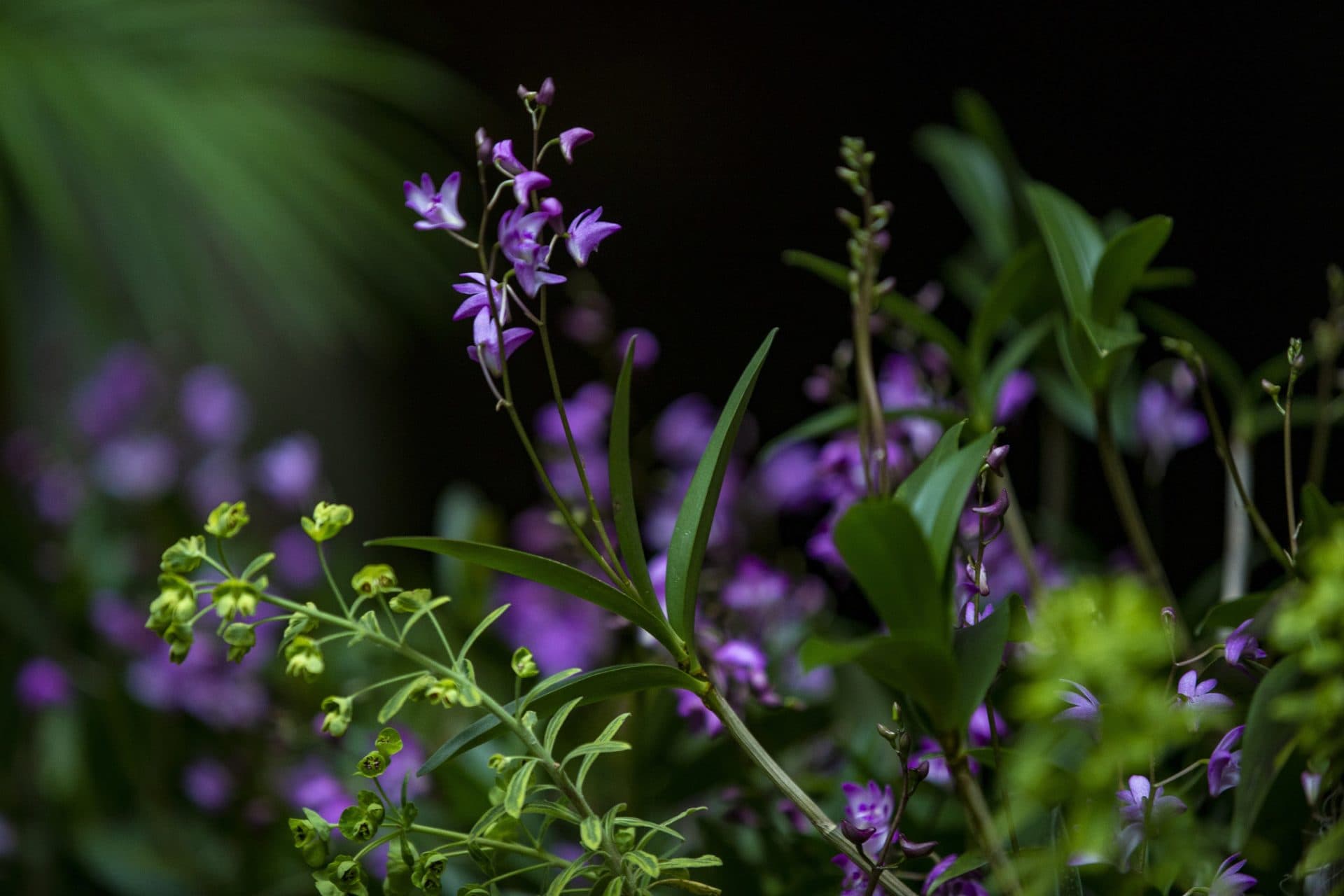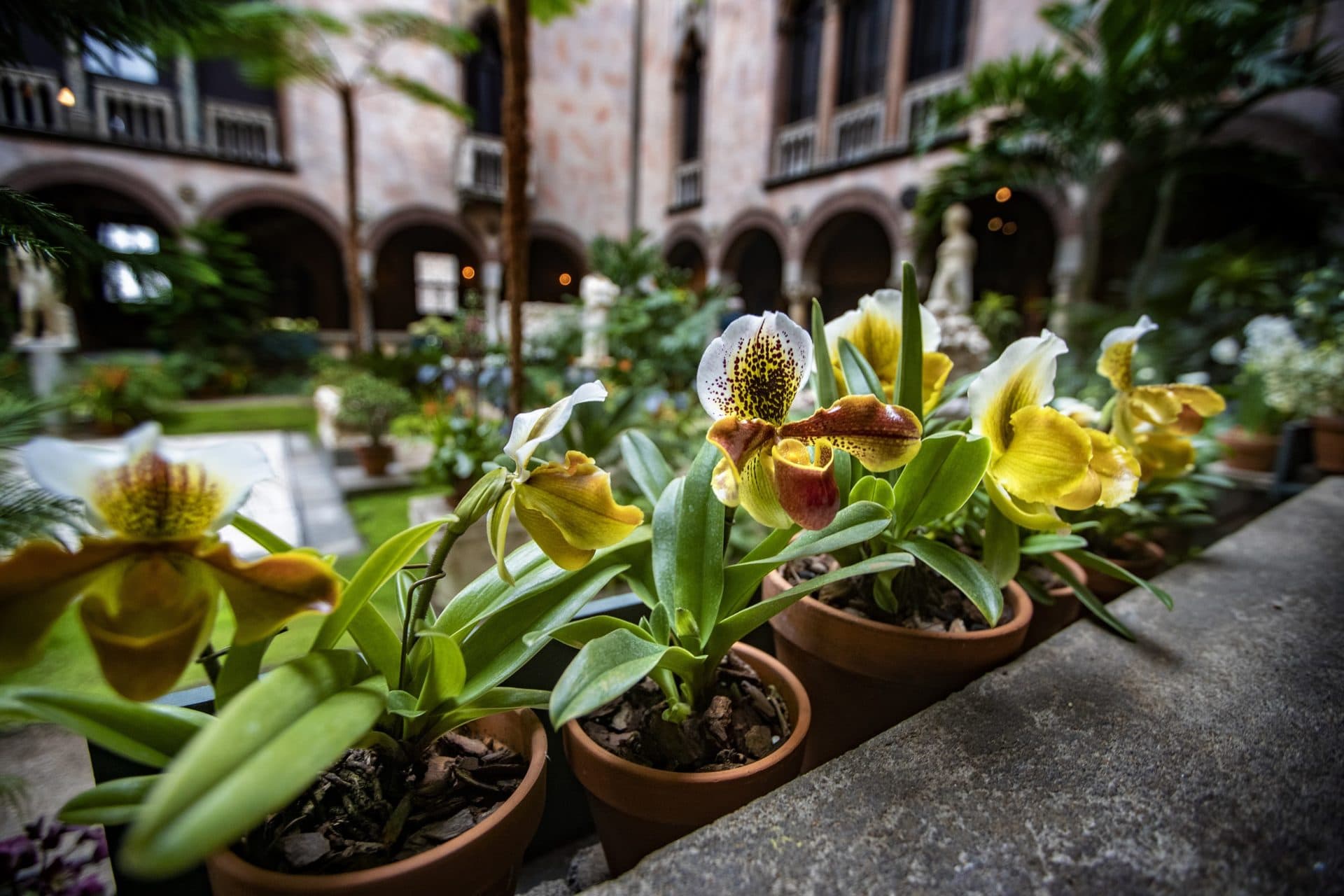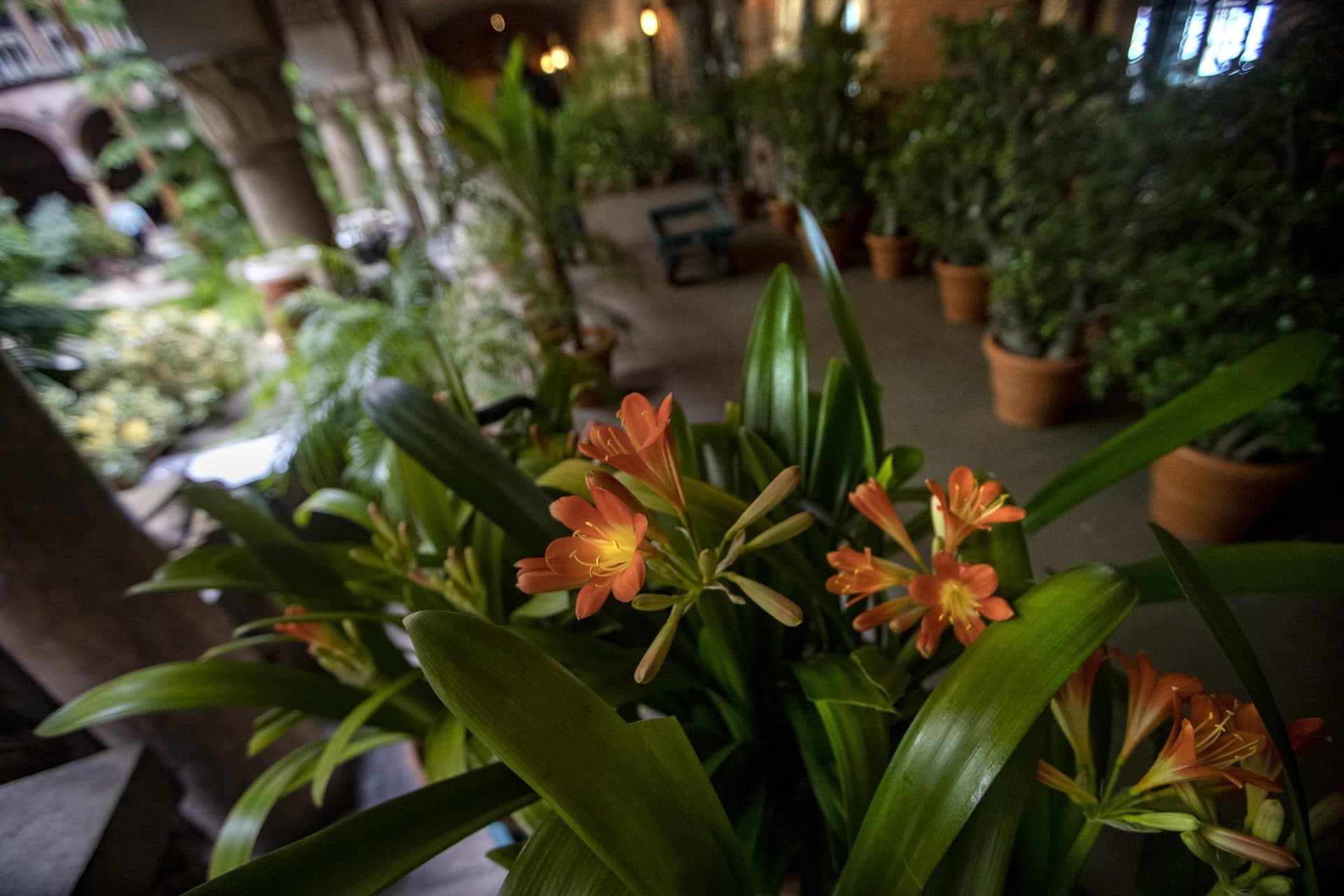 As Audrey Hepburn once said, "To plant a garden is to believe in tomorrow." Perhaps seeing one — especially of this caliber — can inspire the same, much-needed, effect.
People can also bring some of the Gardner's horticulture team's hard work into their own homes. The museum is offering curbside pickup of plants along with Isabella-inspired terra cotta planters designed in collaboration with potter and terra cotta historian, Guy Wolff.