Actor Casey Affleck Reflects On The Past And 'The World To Come'
The last time I saw Casey Affleck was after an 8:30 a.m. Sundance Film Festival screening of "Manchester by the Sea," which left my colleagues and I so emotionally drained we were pretty much useless for the rest of the day. Affleck finds this very funny. "Oh man, that's awesome," he laughs. "That was a tough screening. At Sundance I'm usually just going to sleep at 8 a.m." We're talking on the phone a few days after the festival's virtual premiere of his latest movie, "The World to Come," which made its Sundance debut last month under very different circumstances. "It's so strange doing these things sitting in front of your computer," he sighs.
Directed by Mona Fastvold, "The World to Come" is a powerful period piece about a forbidden love affair between pioneer women played by Katherine Waterston and Vanessa Kirby, set in upstate New York during the early months of 1856. Affleck produced the picture, in which he plays a supporting role as Waterston's uncomprehending husband, and he did his best to soldier through a crowded Zoom Q&A after the Sundance screening, with results pleasant enough, but nonetheless missing that in-person festival magic. "I used to love going to film festivals and talking to journalists and seeing all the movies and talking to other filmmakers," he laments. "Sitting here alone in a little office in my house is such a drag. But it was nice to know that the movie was getting seen, at least."
While big brother Ben plays Batman in studio pictures, Casey has exhibited a restless independent streak ever since he was a student at Cambridge Rindge and Latin School. (Our ninth-grade classes competed against each other in the Mass. High School Drama Guild Competition. His won, perhaps unsurprisingly.) A longtime friend of the Brattle Theatre and former creative advisor for the Independent Film Festival Boston, the younger Affleck has always seemed more at home in indies. Not a lot of actors would follow an Oscar-winning role in "Manchester by the Sea" with a microbudget art film like "A Ghost Story." But then his internalized, minimalist acting style is often at odds with the concerns of contemporary blockbusters. There's a weird dissonance watching something like Disney's hokey Chatham sea adventure "The Finest Hours," with Affleck going full Montgomery Clift while surrounded by CGI silliness.
"The World to Come" is the most ambitious project yet from Affleck's Sea Change Media, which partnered with Pamela Koffler and Christine Vachon's legendary NYC indie institution Killer Films for the arduous production that began with a conversation between Affleck and novelist Ron Hansen nearly a decade ago. "When I did 'The Assassination of Jesse James by the Coward Robert Ford' I got to know Ron Hansen, just because I loved the book so much. Ron has a very unique talent for writing 19th century language. He's just from another era. I asked him if he had something he wanted to work on together, and I thought he would send me one of his things. Instead, he sent me this story by Jim Shepard. It was beautiful. I said, why don't you and Jim write the script? And they took about six years, but it came together beautifully. Good things come to those who wait, I guess."
The film eventually shot in Romania with a break built into the schedule to accommodate the changing seasons that are so crucial to the movie's rugged, outdoor textures. "We were way out in Transylvania, out in the mountains," Affleck explains. "We were just in some valley and they built a couple of farmhouses. I like being far away in a new place. It makes you feel outside of your life. And I love working in weather. There are so many aspects of moviemaking that are artificial, but when there's extreme weather, it's real. I did this Disney movie about a boat rescue, and it was, like, December in friggin' Quincy and they were just soaking us with water every single take. There's not a lot that you have to quote-unquote act. You're just standing there, teeth-chattering, shivering, just being." This reminds me of the scene in "Manchester" when he and Lucas Hedges have an argument walking in the blistering cold and can't remember where they parked. "I forgot about that one," he laughs.
I'd never say so on the phone, but I consider Affleck's performance as Lee Chandler in "Manchester by the Sea" among the finest I've seen in my 22 years of reviewing films, worthy of discussion alongside Brando's Terry Malloy in "On the Waterfront" in its aching, inchoate longing. Lee holds his grief somewhere very private and dear, as if to begin to forgive himself would be an act of betrayal. The movie nails a gruff, emotional constipation popular among men of a certain stripe, especially in New England. (My mother offered my favorite review of the film: "Why don't they just talk to each other? Jesus, this is like watching you and your father.") Words don't come easily to most of Affleck's movie characters, but he chafes at the description of them as inarticulate. "It's funny, I find the characters in 'Manchester' to be sometimes very articulate," he argues. "There's misunderstandings, but they end up communicating what's inside."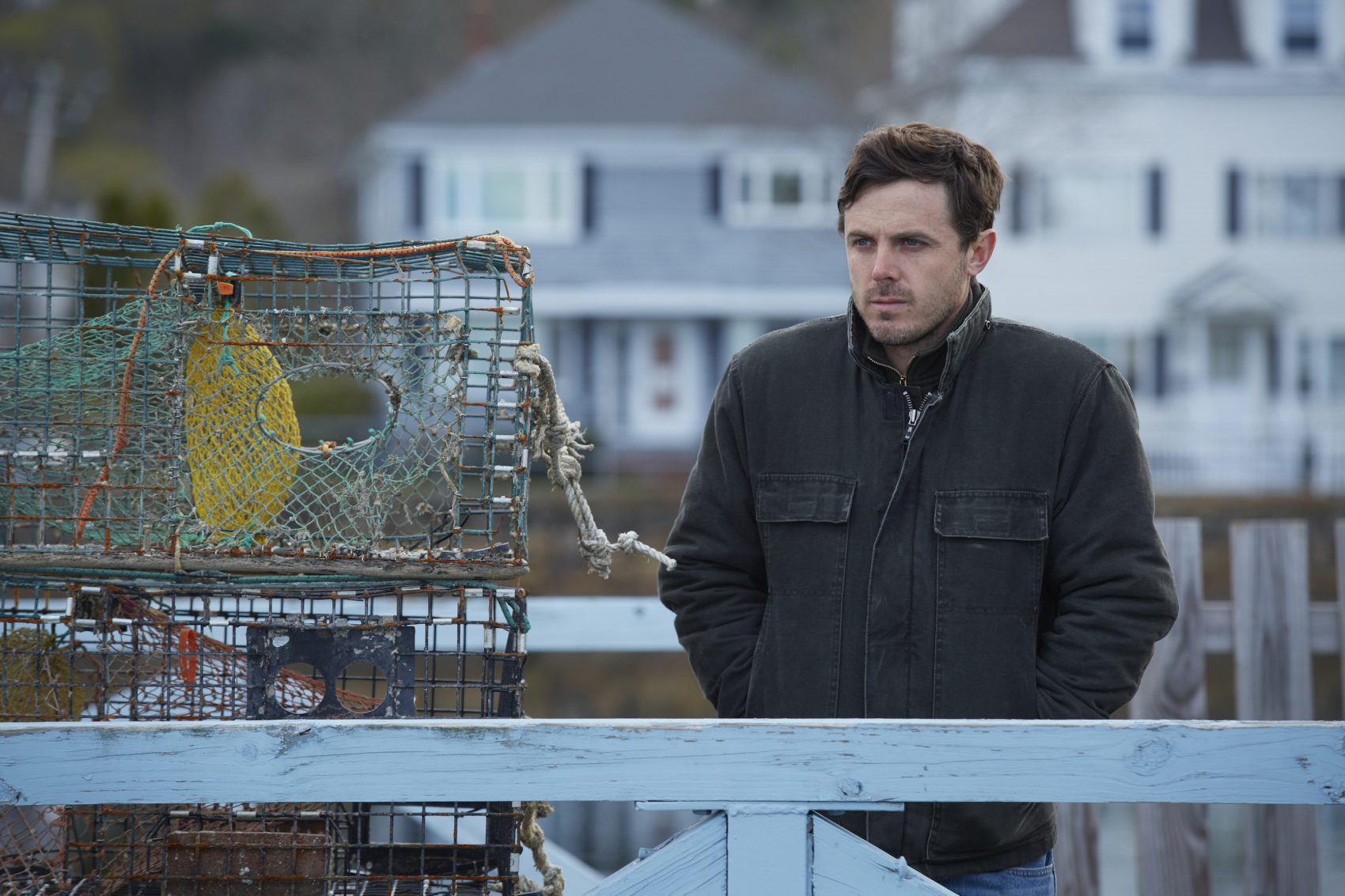 "The World to Come" is rife with such mixed signals and miscommunications, about which co-star Katherine Waterston raved during the Zoom Q&A after the Sundance screening. "It was so much fun to play the scenes with Casey," she said. "A lot of these scenes are written as dances, where somebody tries to reach out and engage and they're misunderstood. Inarticulacy is a very interesting thing to see in film. The failed attempts. Failed communications. It's actually fun to play those things. You don't know what the other person's going to throw at you. It keeps it really alive on set. Mona and I felt if we had the money we could have kept shooting this thing for months, because the scenes were so much fun to explore."
Affleck agrees. "When Katherine's character writes in her journal or she starts talking to Vanessa, they have this beautiful, expressive way of speaking to each other," he enthuses, whereas his character "says what he's gotta say in as few words as possible. He's very brusque and curt, which I enjoyed. The way that he talks is the communication equivalent when he gives her a birthday gift of sardines and a tin of raisins."
Indeed, her increasingly florid diary entries — originally intended as a ledger to keep track of the farm's monthly expenses — become the heartbeat of the film, providing an emotional release otherwise suppressed by the rigid formality of the era and the ugly drudgery of day-to-day farm life. "The World to Come" is ultimately a movie about the need to share our stories, and how through telling them we make sense of ourselves. As producer Koffler explains in the press notes, "Part of the film's vision is to dramatize a very basic human impulse: to create, to connect, to say 'I was here, and I mattered.'"
This has become a recurring theme in Affleck's recent work. In 2019, he wrote, directed and starred in "Light of My Life," a little-seen but strikingly tense post-apocalyptic road movie about a father and daughter hiding out in the wilderness after a pandemic has wiped out most of the women in the world. The film begins with Affleck telling the little girl a bedtime story that runs almost 13 minutes and sneakily sets up the movie's major themes. Then in last month's well-acted but regrettably soggy "Our Friend," he starred as real-life journalist Matthew Teague, whose soul-baring Esquire story about his wife's struggle with cancer became a national phenomenon.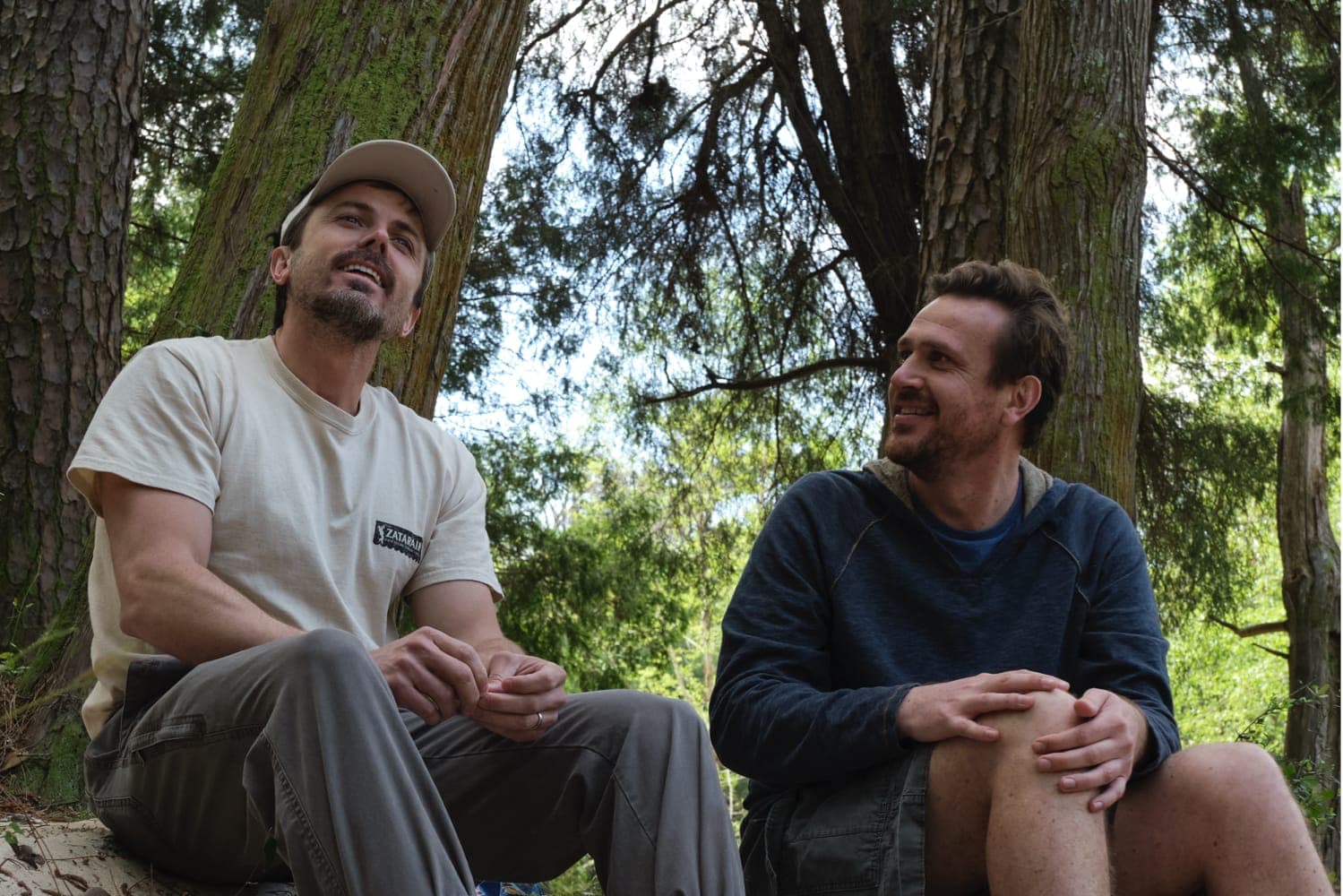 "Matt Teague wrote that article and then wanted it made into a movie as his way of processing everything that had happened," the actor elaborates. "You transform pain into other things as you go through life. That was all him working through it. I like stories about storytellers and I like stories within stories. Obviously, I wrote and directed a movie that starts with a 12-minute bedtime story. I love that. I know that other people don't love it as much as I do, so I have to be careful about it."
That kind of love led to last summer's "Stories From Tomorrow," a project initiated during lockdown by Affleck and his schoolteacher mom Christine, encouraging children to send in poems and short stories to be read on social media by celebrities like Matt Damon and Jon Hamm, as well as his "The World to Come" co-stars Waterston and Kirby. "That was something I started out at the very beginning of the quarantine as a small project to encourage kids to write creatively, because I know it can be a great way of processing anxiety and working through feelings that you aren't really talking about or aren't aware that you're having. It wasn't something I thought would go on forever; once the kids are back in school that ought to be where they should be doing all that kind of work. But while they were sitting at home, I thought it would be a good way to get their attention off the awful news and into something more imaginative. And I also got a chance to read all these super-cool stories! Really creative stuff that kids sent from all around the world."
Finally, as a Boston publication it would be dereliction of duty not to mention the hysterical Dunkin Donuts commercial parody from when Affleck hosted "Saturday Night Live" in 2016, so dead-on in its depiction of a local 'regulah customah' that on one of my critics' poll ballots that year I tried to nominate the sketch for Best Documentary. Alas, the performer shoots down a pet theory I've been hanging onto ever since, that the dirtbag Boston guy in the Bruins hat is secretly a grown-up version of Affleck's scene stealing, bug-swallowing Morgan from "Good Will Hunting."
"I hadn't thought about that, dude. That's really funny. It never crossed my mind." He pauses before confiding, "I wasn't that great on SNL… I just wasn't all that funny on the skits, because it's live and you're reading the cue cards and it was my first time. But when we went to make that little pre-recorded short film of the Dunkin' Donuts ad, I really felt like that was my wheelhouse there. I could've played that character in a movie. I could have gone to work and played him every single day, and I would have had a blast. That was really fun to do. I would love to do another one of those. That would be funny to see that character again."
I bet that guy's got some stories.
---
"The World To Come" is now in theaters and will be available via video on demand Tuesday, March 2.