Some Hospitals Resuming New COVID-19 Vaccinations As Supply Increases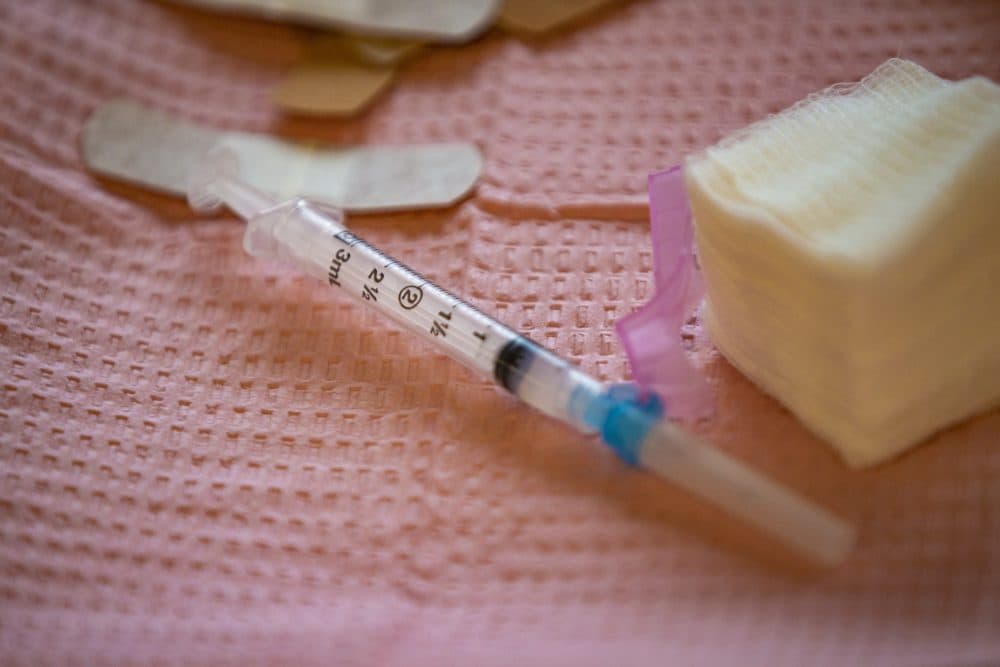 This article is more than 1 year old.
Some but not all hospitals in Massachusetts expect to receive COVID vaccine doses for new appointments starting next week, after a two-week pause. Gov. Charlie Baker had shifted deliveries of the vaccines to mass vaccination sites, pharmacies and community health centers saying he needed to focus on efficiency with limited supply.
But on Wednesday Baker said that as deliveries from the federal government increase, "you'll see providers do a lot more vaccinating."
The state's COVID-19 Command Center says this updated plan is to send vaccines to hospitals and larger health systems that run public clinics or serve patients across a "diverse geographical footprint."  As of today, that's 13 hospitals:  Lawrence General Hospital, Boston Medical Center, Milford Regional Medical Center, Mercy Medical Center, Umass Memorial Medical Center, Marlborough Hospital, Cape Cod Hospital, Harrington Hospital, Bay State Medical Center, Health Alliance, Heywood Hospital, Martha's Vineyard Hospital and Nantucket Cottage Hospital.
Deliveries to the state's two largest hospital systems, Mass General Brigham and Beth Israel Lahey Health, will resume as well. They will vaccinate eligible patients. MGB says it will resume appointments on March 1st. BILH says it has reached out to 232,000 patients this week and expects to offer first doses to an additional 300,000 next week. Appointments begin Friday at clinics in Dorchester and Chelsea.
"Vaccines are a critical step in our ability to fight and end this pandemic, and we are committed to the safe, equitable distribution of COVID-19 vaccines," said BILH spokeswoman Jennifer Kritz, in a statement.
Dr. Paul Biddinger, the medical director for emergency response at Mass General Brigham says mass vaccination sites have proved they can deliver vaccines efficiently, and community health centers are critical providers in communities where the toll has been the worst. But he says hospital systems play several important roles as well.
"Both as being in proximity to individuals who are ill, the connection people have with their provider and in many cases being able to operate at speed," Biddinger said.
The two hospital networks have both centralized and community-based vaccination clinics. They are asking patients to wait for their appointment invitation and not call their doctor's office. The invitations cannot be shared.
Baker says there are now "two universes" through which eligible patients can be vaccinated: appointments offered through their medical provider and booking their own appointment through the state's map of public sites. At this point, there are still more doses coming online through the public sites.