Boston Ballet Celebrates 15 Years With Resident Choreographer Jorma Elo
Despite now having choreographed more than 80 international ballets, Jorma Elo never expected to become a choreographer. He spent decades as a dancer in Europe with companies like Netherlands Dans Theater before stepping off stage to create masterpieces of movement, first testing the waters with smaller works.
"It was very late in my dance career that I realized I loved this so much," says Elo, now Boston Ballet's resident choreographer since 2005. "I thought that this was a way I could relate to people after my dance career and combine the things that I have learned and experienced and make art of it."
The nervous, yet excited energy that came with this pivotal career moment is what inspired "Plan to B," one of Elo's first works for Boston Ballet. "Plan to B" is just one of the pieces showcased in "Celebrating Jorma Elo" — a digital dance collage honoring the choreographer's 15-year tenure at the company. In addition to archival footage of Elo's works like "Sharper Side of Dark," the program features freshly-filmed live captures of material from "Plan to B" and "Bach Cello Suites" (which premiered in 2004 and 2015, respectively), as well as a brand new piece entitled "Story of a Memory." Fitting for a program looking back on Elo's legacy, this 10-minute pas de deux captures how life's most beautiful moments happen too quickly and explores how the power of memory connects us to the past and one another.
"It's based a little bit on my own life with my beautiful wife and also my mother," says Elo. "My mother has Alzheimer's, so it's also been part of my life now to realize what kind of impact memory has on us and our relationships and what happens when that starts to fade. My mom connects to mostly physicality. You can dance with her. You can touch her. The other thing is music. When I play Bach or Mozart she starts smiling and the music connects us. It's interesting what happens when you don't have memory or you have very little memory."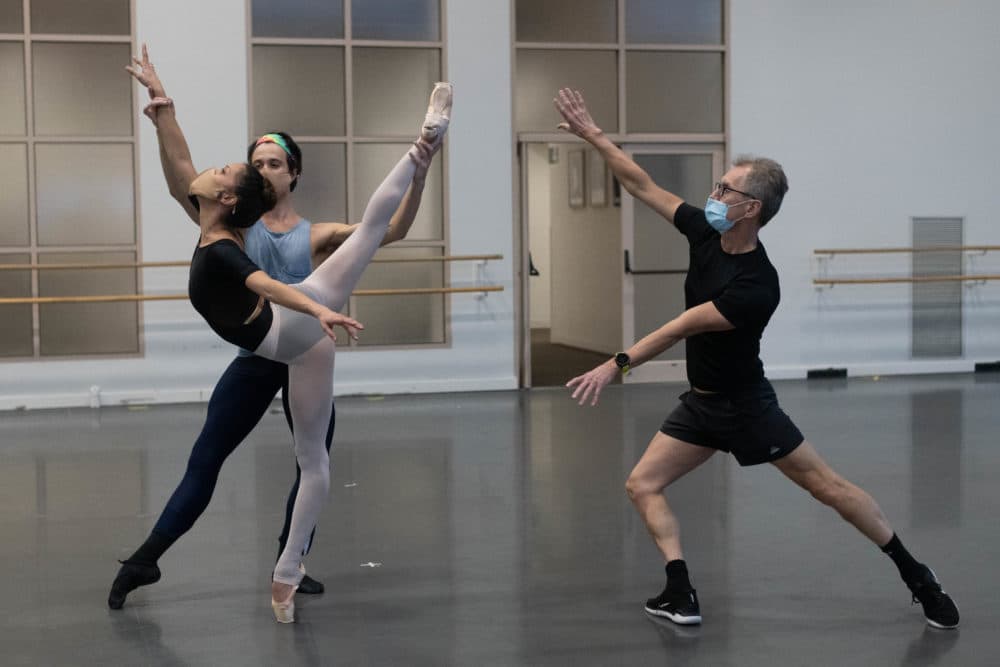 "Story of a Memory" is a timely compliment to Elo's rich repertoire. "Everything in our lives has an element of relearning things that are just habits," says the choreographer. "I work very much instinctively and movement based, not so much verbal. And it has worked fine for many years, but now I have to find different ways. The dancers have been lovely and we're all privileged that we get to do this."
Since signing on with Boston Ballet in 2005 after becoming close with Artistic Director Mikko Nissinen, Elo says his choreographic vocabulary has evolved and expanded to encompass more clean, classical lines and forms. He's also had the opportunity to investigate how music translates to movement, while adding his own creative flair to classic ballets such as "Carmen." But even with over a decade of experience, a choreographer's job doesn't always come easily. Elo himself likens the feeling of starting a new work to being trapped on Mars.
"Sometimes you have no idea how you're going to manage the next day and create something nice for the dancers, but then somehow it always comes magically. That's the horror and beauty of a choreographer's life," he says. "I work with the dancers for one hour, and if that hour has one golden moment I'm able to build on that one good minute in that one hour and that's enough."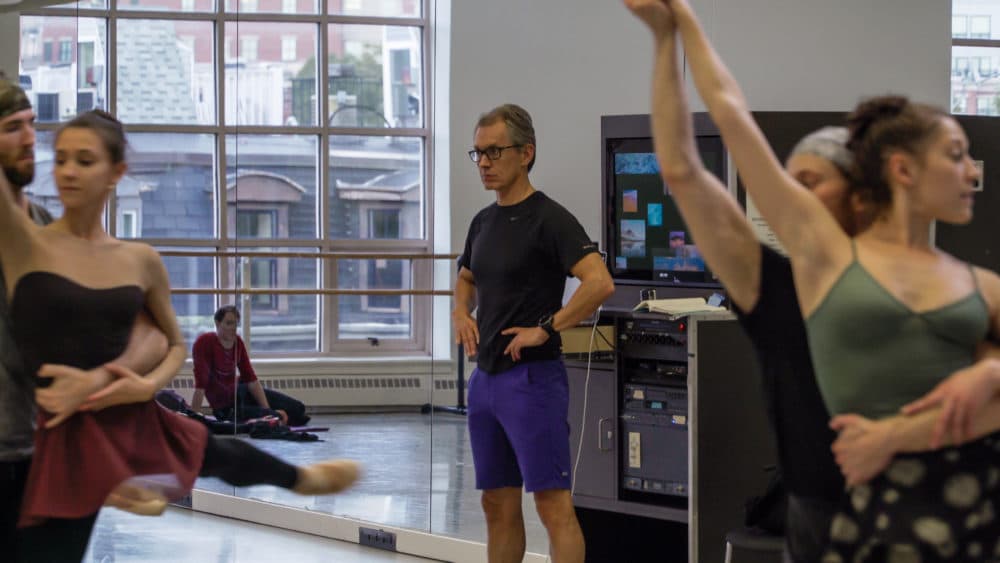 Throughout his tenure, some of Elo's most memorable moments with the Boston Ballet take place on stage — like during the company's tours to London and Helsinki, where his parents and childhood friends live and were able to attend and experience his work. But what the choreographer cherishes the most is the time he's spent in the studio and behind the scenes, connecting with dancers and mentoring budding choreographers that are emerging within the company, looking to follow in his footsteps.
"We live life together," says Elo, of his relationship with the dancers. "Every moment of every year there has been a different twist in the stories of our lives and it's been shared in making those creations together in the studio."
And after 15 years of excitement, dedication and support from the company, Elo says he considers Boston Ballet his family. "It just feels right. It feels like my home."
---
"Celebrating Jorma Elo" is available for viewing Feb. 25-March 7 as part of the BB at your home subscription. Tickets are available through the Boston Ballet website.