The Pandemic Has Been Hard, But At Least We Have Memes To Laugh At
It has been a long and weird year, but at least we had something that the folks going through the 1918 pandemic didn't: the internet.
I don't want to dismiss how serious the pandemic has been: people have lost loved ones and jobs and have gone through so much trauma. Through the crush of bad news, I've personally found a lot of solace in memes this year. They've been a good way to feel like you're not the only one who's having a hard time.
And in a year where we all felt so distant from each other, sharing them with your friends also has been a good way to keep in touch and hold together a small sense of community.
In no particular order, here are some of my favorite memes — and other big moments for the internet. Want even more? Here's a tweet thread where I share the ones that didn't make the cut (and some are 18+ so reader beware).
---
Turns out, hand washing is still important!
I hope this meme finds you well.
I'm still at about July. Maybe September.
This is a cross stitch pattern you can buy to make yourself, from LelaCoDesign on Etsy. The pandemic sure has taught us that it's never too late to pick up a new hobby — especially one that lets you let out a little angst.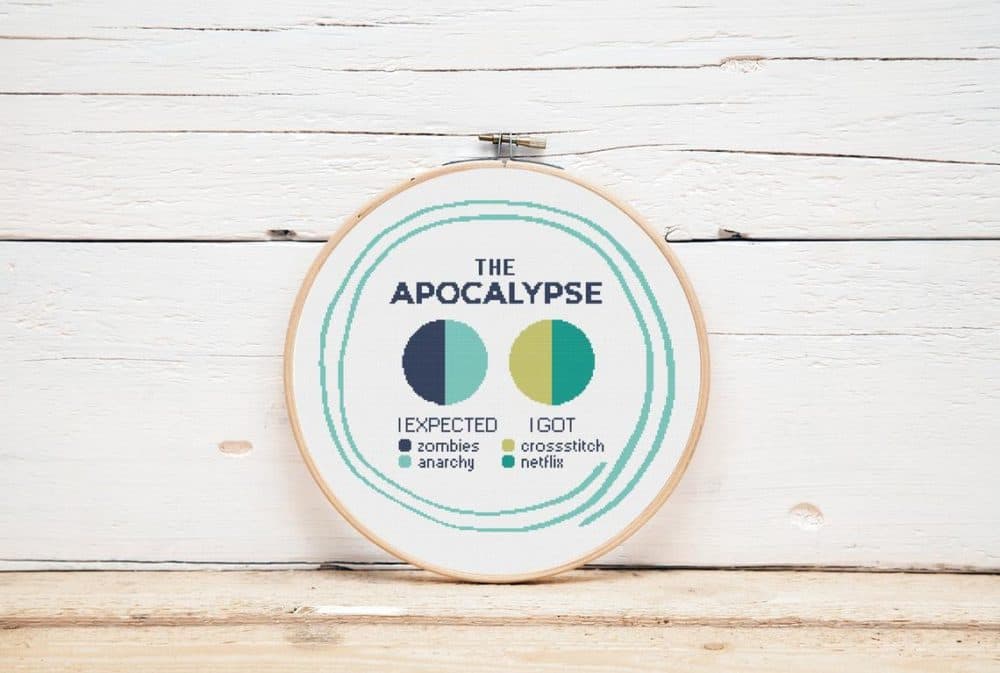 I don't even really like cats and I agree. Seeing my co-workers' pets and kids has been a small joy during this hard time. (If you want to see some of the WBUR pets, I made an Instagram Story about them).
One of my most favorite memes from the beginning of the pandemic. You can make your own here.
I have two kids. This below checks out.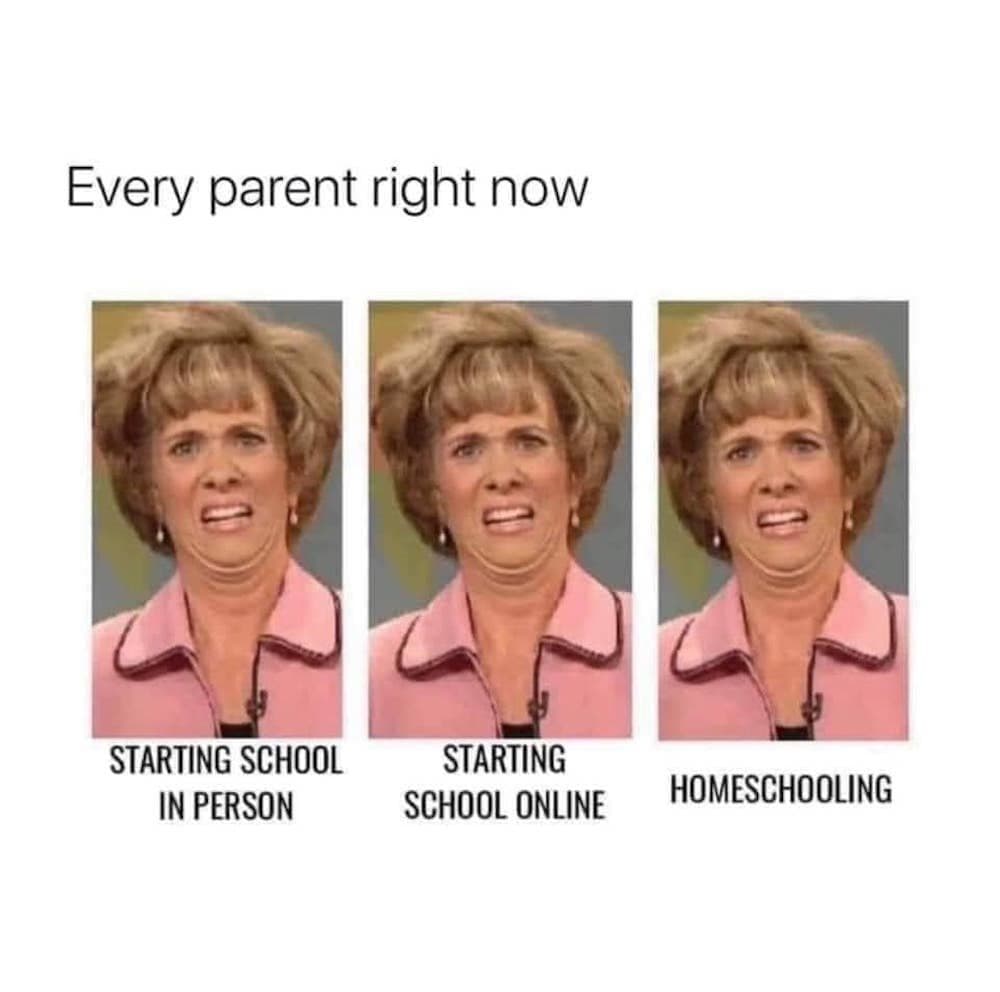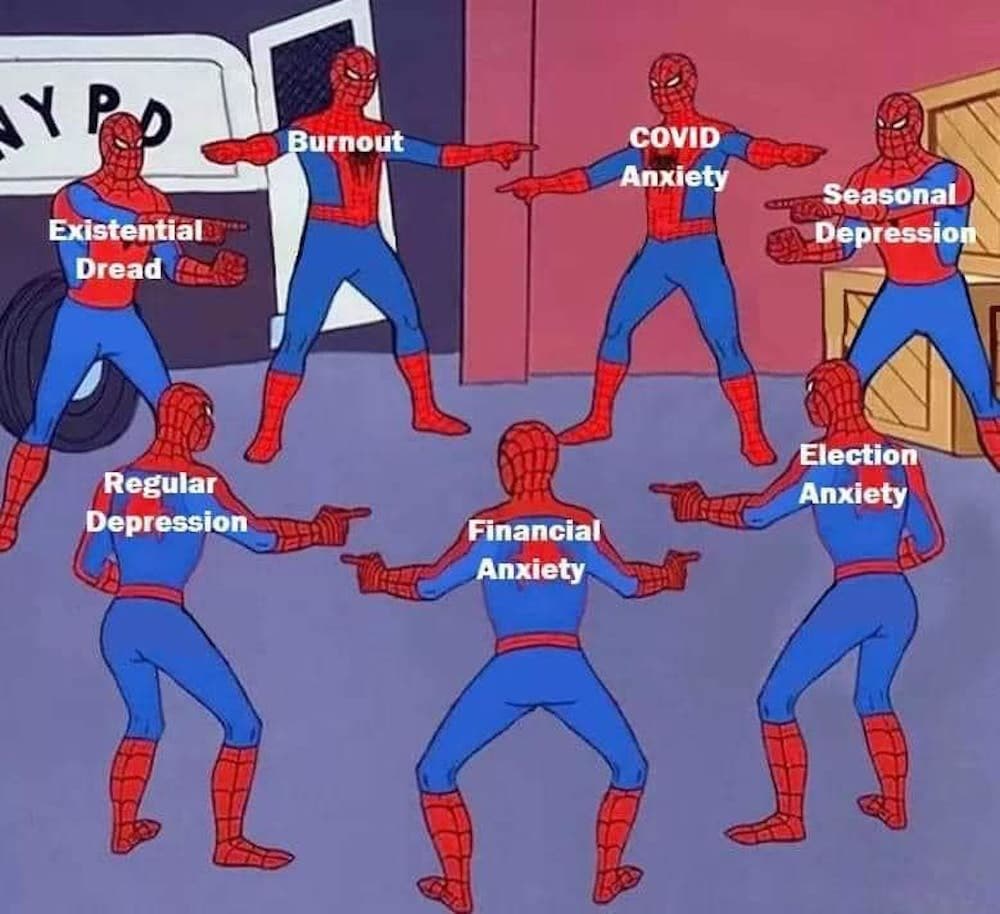 What's the plural of Spider-Man? Is it Spider-Men? Spiders-Man? Anyway, at least seasonal depression is ending.
For when you feel like screaming into the void: there's always ice cream.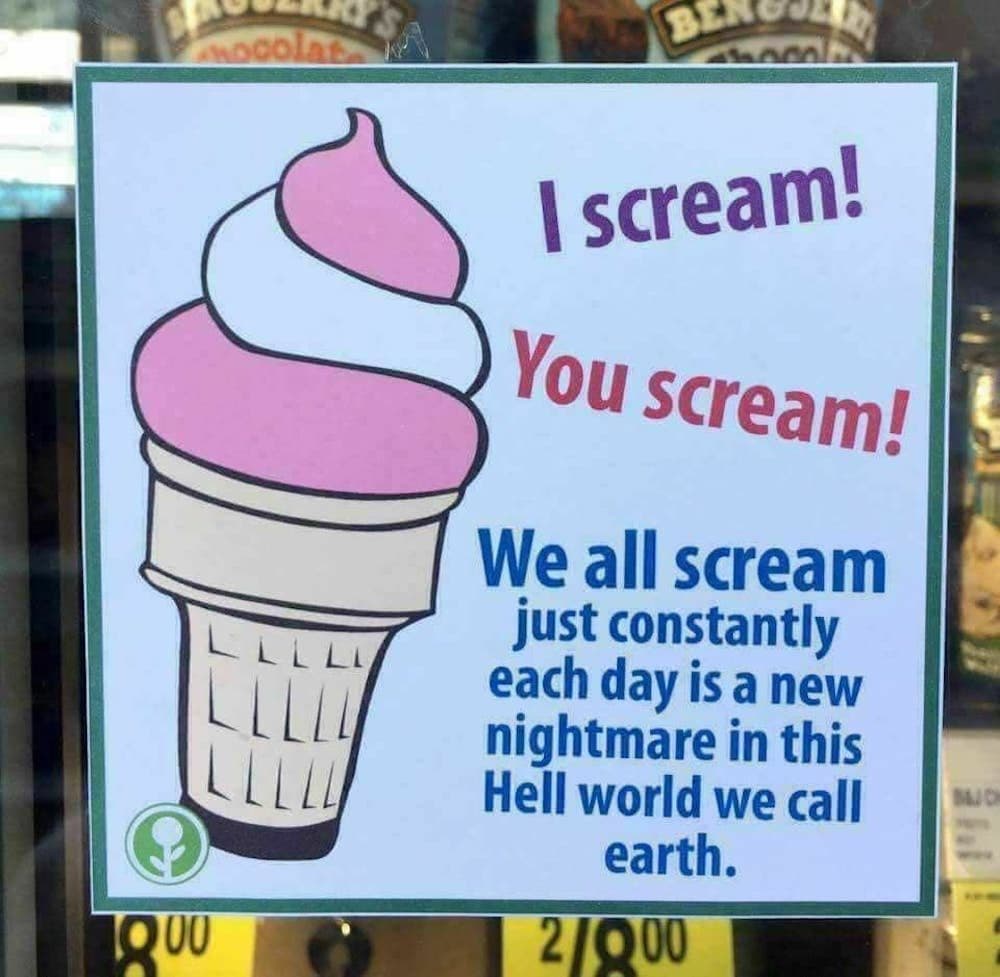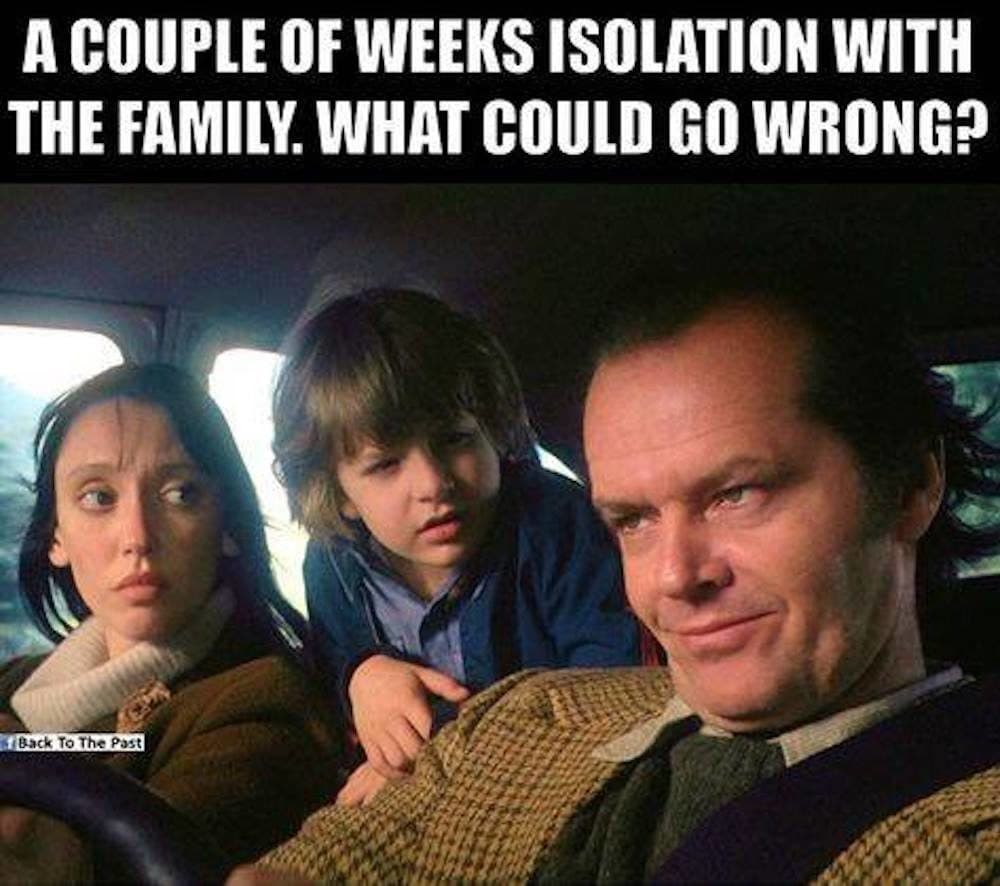 Ha, ha, ha, sob.
Make your own snarky Bayeux Tapestry meme here.
David Coffin, the "sea shanty guy" from Gloucester, would like you to know that a lot of those sea shanties, like "The Wellerman," are actually whaling songs. But who cares? They're so catchy.
I miss working in the office, but I'm going to enjoy this sweatpants-wearing as long as I can.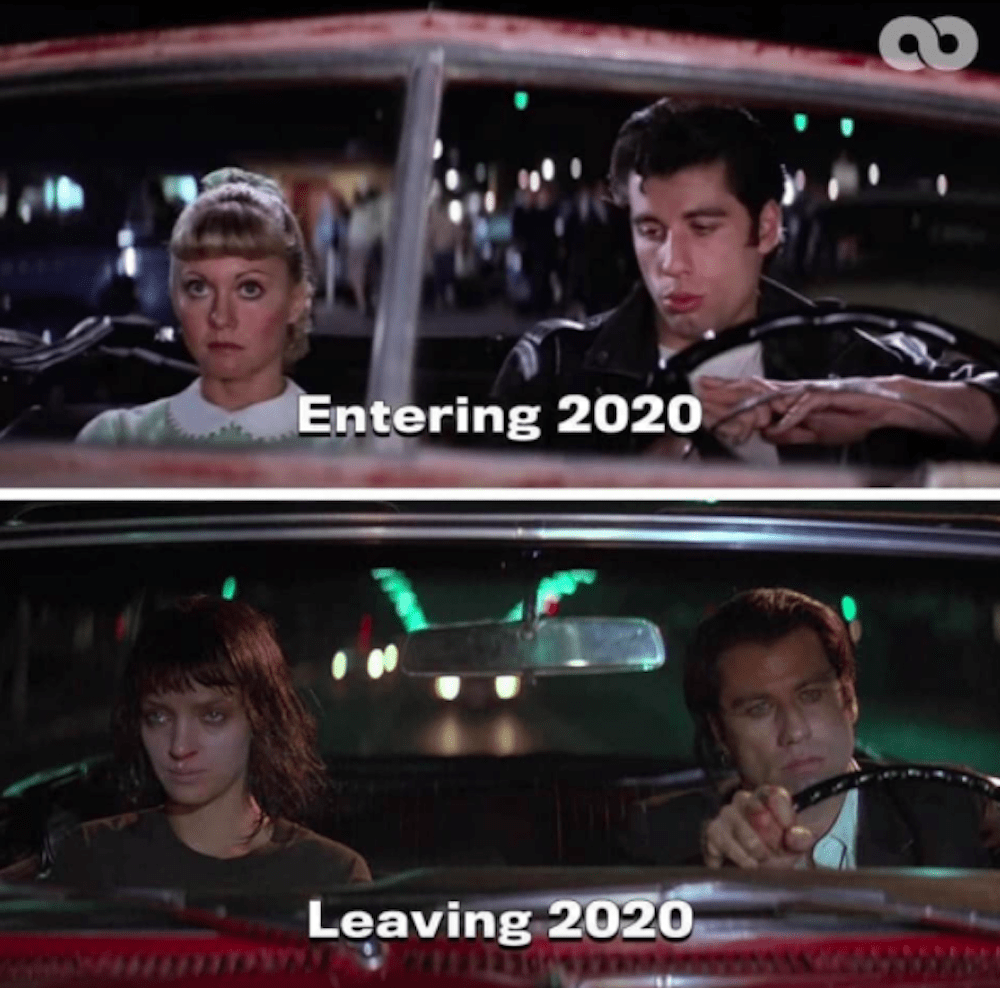 At least we have 2022 to look forward to?
A special shout out to my friends Julia Cain, Jennifer Ragsdale and Alex Taylor for helping me collect some of these memes.