Lawmakers, Advocates Question Need For New Women's Prison In Massachusetts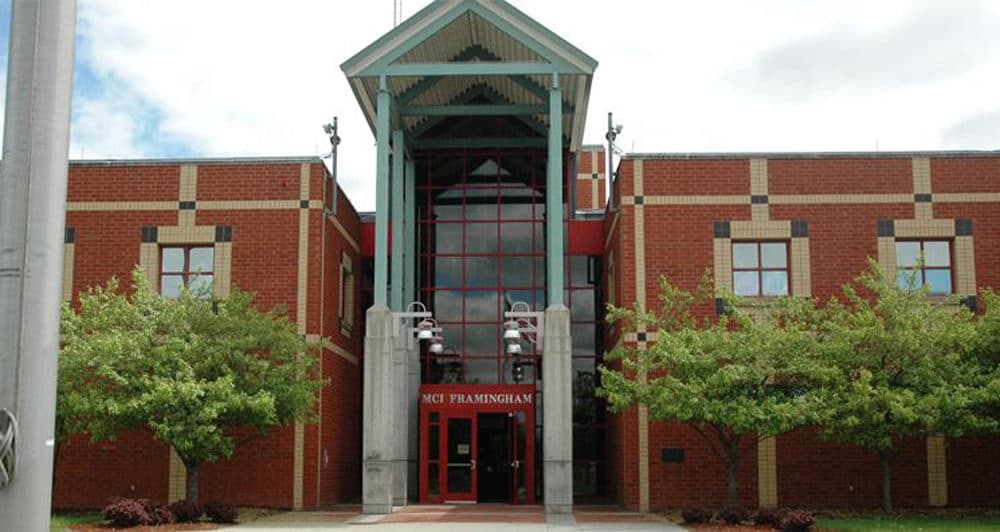 This article is more than 1 year old.
Framingham is home to the oldest state prison for women in the nation, and so it's little surprise that the facility is decrepit. But as the state weighs whether to spend $50 million on a new women's prison, advocates and some lawmakers are rallying against the proposal.
"This particular moment in the Commonwealth's history takes me back to organizing that happened many years ago. [It was] community-based organizing, led in large part by formerly incarcerated people to try to stop the construction of a Chicopee women's jail," state Sen. Joanne Comerford said at a briefing this week on a bill that seeks to place a temporary halt on prison construction. " I think we all agree that any kind of construction of a women's prison would take the Commonwealth in the absolutely wrong direction."
Despite the activism in Chicopee, the jail was built in 2007. With hopes for a different outcome now, Comerford is co-sponsoring a bill that would place a five-year moratorium on building new prisons.
"The current plan for a new women's prison at Norfolk is not very far along in the process," she said. "Blueprints haven't been drawn up; construction hasn't begun. So that means that swift passage of this bill could help interrupt construction."
The bill — filed in the Senate by Comerford and in the House by state Rep. Chynah Tyler — bans studying, designing, searching for or building new correctional facilities. The measure would also prohibit expanding current facilities, unless that is needed to meet some building code requirements.
"I'm in it to pass it," Tyler told those attending the virtual briefing.
MCI-Framingham now has a population of fewer than 200 women. Some county jails hold women facing shorter sentences and those whose cases have not yet been adjudicated. Researchers point to state figures indicating it costs more than $117,000 a year for each woman incarcerated at Framingham.
"There's a lot that can be done with $100,000 to help people get their lives into a good and productive place," said Susan Sered, a sociology professor with Suffolk University's Center for Women's Health and Human Rights. "There's a whole lot that can be done for $50 million, so this is a little bit mind-boggling."
Plans for MCI-Framingham are not clear, and advocates have accused the state of trying to avoid the public notification process. The state has agreed to conduct a study to look at potentially designing a new prison at the former Bay State Correctional Center near MCI-Norfolk by 2025. Estimates in the state documents indicate that a new facility could cost $50 million.
Opponents say the state should not spend millions on facilities that will continue to incarcerate people. They argue the money could be better spent on social services.
"We know the conditions in Massachusetts prisons are toxic and inhumane because our loved ones lived in them and we have lived in them," said Families For Justice As Healing founder Andrea James, who served a federal prison sentence. "We have a better vision of what communities could do with that money and we're advocating for more housing, more economic opportunities and more treatment. We can't get what we need if we keep spending on incarceration."
The Department of Correction says it does not comment on proposed legislation and "no final decisions have been made regarding MCI-Framingham or women's corrections."
---
Correction: An earlier version of this story did not accurately detail Professor Susan Sered's university affiliation. The post has been updated. We regret the error.