Live Music Returns To Tanglewood This Summer. Here's What Audiences Can Expect
The rolling, green hills at Tanglewood in Lenox will once again be filled with the sound of live music after the pandemic canceled last summer's festival. Perhaps it's not surprising that the BSO's first in-person concert for audiences in both the Berkshires and Boston will include Beethoven's heroic Symphony No. 5.
"The Fifth is symbolic in many ways," BSO artistic administrator Tony Fogg explained. "It was the first symphony that was performed on the Tanglewood grounds back in 1937, so it sort of represents a reawakening, a rebirth for us."
Beethoven's iconic symphony is an uplifting musical journey through darkness into light that channels a story of growth and regeneration. The orchestra hopes to follow suit as it emerges into its post-pandemic recovery. "So I think it was a sort of an obvious candidate to do," Fogg said. The work is one of many on the season's bill marking Beethoven's 250th birth year.
As director of Tanglewood, it's been Fogg's job to help design the season of programming. It will be compressed – about two weeks shorter than usual – with half as many performances. Fogg said each concert will last approximately 80 minutes without intermissions to reduce mingling and crowding.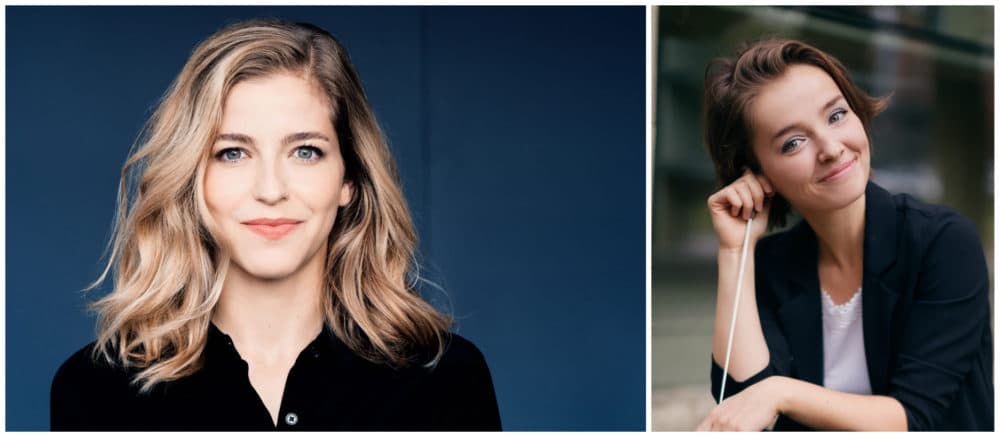 The BSO's season begins on July 10 with an open rehearsal in the morning and an all-Beethoven program at 8 p.m. featuring piano virtuoso Emanuel Ax playing Piano Concert No. 5. That night, with music director Andris Nelsons back at the podium, will be a poignant return for all the BSO musicians.
In a statement Nelsons confirmed that sentiment, saying, "All of us at the BSO feel a sense of joyful anticipation about the 2021 Tanglewood season, when we will once again make music for our devoted audience members. It promises to be a season to remember and cherish."
While the musicians performed recitals at Tanglewood last summer and larger works throughout the BSO's winter season at an empty Symphony Hall for online streaming, Fogg said those experiences certainly haven't been the same. He recalled how one musician recently told him they can't wait to hear the sound of applause.
"That's been the missing element that makes up the chemistry of live performance for them," he said. "And that first night will be a very emotional moment, that's for sure."
Practical considerations came into play while putting together the slate of Tanglewood programs. Fogg said they had to choose compositions that would work with a reduced socially-distanced orchestra. "That does dictate the number of instruments that one can have on stage." Between 65 to 75 BSO musicians can be on stage rather than about 100.
They chose combinations of pieces that work together musically but will also fit physically on the Shed's platform. Fogg said an extension will be added to the stage to create a buffer zone of about 10 feet between the first row of the orchestra and the first row of audience. "So we are taking all of the cautions to try and create create the safest possible conditions."
Within those confines, Fogg and the BSO team had to make the decision not to incorporate music that includes the human voice. "So no beautiful vocal soloists or operatic performances. No concerts featuring the last of the Tanglewood Festival Chorus, which is one of the jewels in the crown of the Tanglewood." It also means a loss of income for the singers.
Even so, Fogg believes they've come up with offerings that will be satisfying to the audience.
"We always aim to have a sense of integrity for our programs," he said. "There is an organic approach to the combination of works that play to the strengths of the artists involved and that across the course of the season gives a good range of musical styles and idioms." They also look for a mixture of established masterworks and newer pieces that represent composers of diverse backgrounds, "which is a very important factor for us," he added.
On the Friday before the BSO's opening show The Knights, a New York-based orchestra that's performed at Tanglewood in the past, will performed selections from pianist Mary Lou Williams' Zodiac Suite.
"She's an intriguing figure, a pioneering African-American jazz composer," Fogg said. Her works will be paired with music by contemporary Jazz composer, pianist and bandleader Vijay Iyer.
The BSO has been criticized in the past for its lack of female composers. There will be  twelve works by women included in this year's schedule including British composer Hannah Kendall's Disillusioned Dreamer that makes its Tanglewood debut on July 12. Also Fanny Mendelssohn-Hensel's Overture in C on July 18.
Works by artists of color include African-American composer Jessie Montgomery's Starburst on July 24 and William Grant Still's Darker America on August 2.
Two female maestros will take the stage this summer: Karina Canellakis on August 8 and BSO assistant conductor Anna Rakitina on Aug. 14.
Changes for concert-goers will include touchless ticketing. The BSO has also come up with a solution for social distancing on the Tanglewood lawn. They considered the idea of painting squares on the grass, but they landed on handing out disposable, eight-by-eight-foot tarps to holders of lawn tickets.
"It's been a sort of process of using our imagination to create what may be a unique Tanglewood season for us in summer 2021," Fogg said.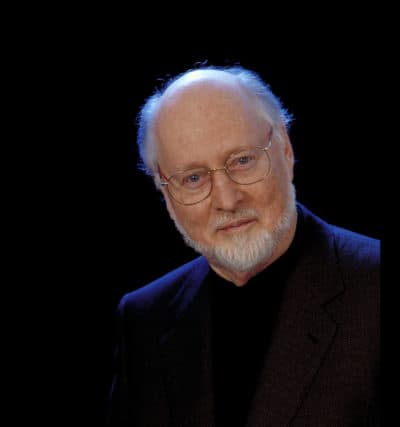 The orchestra will welcome Boston Pops conductor laureate and Hollywood composer John Williams back to Lenox for the world premiere of his Violin Concerto No. 2 written for musician Anne-Sophie Mutter. Williams will lead the violinist and BSO musicians together with Andris Nelsons at the podium.
"And that's the sort of something that we perhaps wouldn't have done in the normal course of the summer," Fogg said, "But we wanted an event that was going to be a real gala evening."
John Williams' popular Film Night with Keith Lockhart will also return in August after an All-John Williams program in late July, both of which have been traditions at Tanglewood.
But a season highlight that will be sorely missed is the perennial performance of Beethoven Symphony No. 9.
"That's one of the losses of not having a chorus," Fogg lamented, "This will be the first time in many, many years that we haven't had Beethoven's Ninth as the the concluding work in the Tanglewood season. It always carries with it such emotional weight – both a sense of gratitude for the conclusion of another wonderful Tanglewood season and the sense of sadness that many of us then packing up and having to leave the Berkshires and go back to our regular lives."
But fear not, Fogg said hopefully, "the Ninth will be back at the end of summer 2022 — come what may."
---
Further information and tickets to concerts are available online.