Listen: On 'So Long,' Sir Orfeo Uses Vintage Sounds To Bring Nostalgia To Life
This is an exclusive song premiere, part of The ARTery's effort to highlight New England musicians.
---
---
The first sound you hear on Sir Orfeo's "So Long" is the hollow plunk of a vintage drum machine. Like the steady beat of raindrops on a windowpane, it provides an anchor to the song's enveloping reverb and new-agey synths. "Moving on/ So, so long," Sir Orfeo's Max Wareham sings in a tremulous falsetto, his voice awash in translucent harmonies. "So long is the way/ And short is the day."
The lo-fi warmth of "So Long," which Wareham recorded to cassette tape, takes him back to his childhood. "The sounds that are incorporated in this song are kind of playing into this tapestry of nostalgia, and looking back and saying goodbye to things," Wareham, 31, says. "Nostalgia is a potent experience for me because it can be simultaneously beautiful and haunting."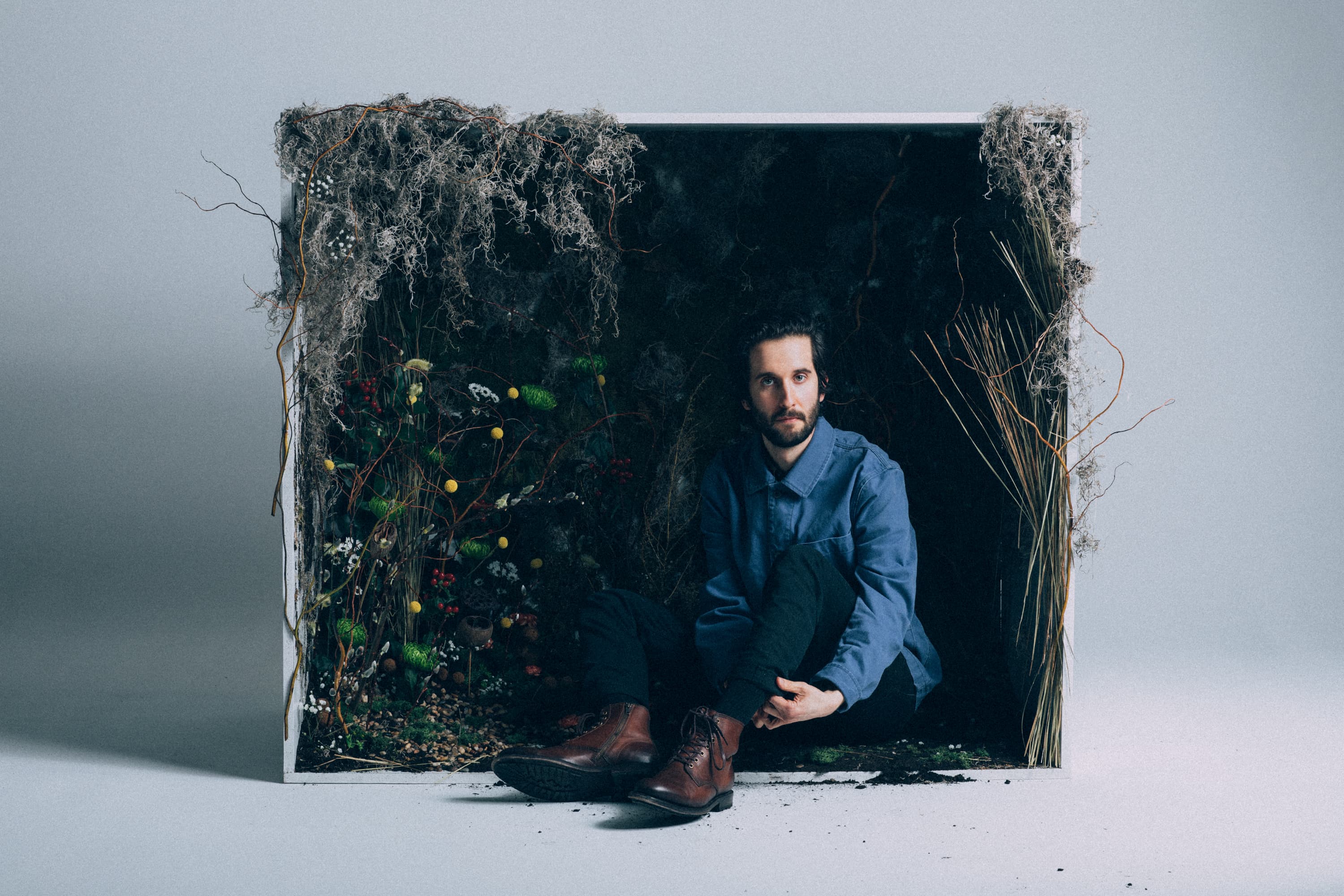 "So Long" is the first single off the upcoming EP "Millefleur," Wareham's second release under the Sir Orfeo moniker. The Turner's Falls musician's previous solo work was minimalist and acoustic, drawing on early country music and British folk. With Sir Orfeo, he sought to free himself up — both from his previous musical predilections and his name. "When I listen to a songwriter, my first assumption is, 'Oh, they're singing about themselves'," Wareham explains. "Sir Orfeo, for me, is like a mask or a persona I can put on to make this music."
Sir Orfeo is just the latest in Wareham's many musical lives. Hailing from Middletown, Connecticut, he studied jazz guitar at the New School in New York City and then moved to Western Massachusetts, where he promptly fell in love with the banjo and started playing bluegrass music. He toured for three years with the Northampton psych-pop outfit Sun Parade and was a primary songwriter in the group Cousin Moon (formerly Pale Cowboy), an outfit enamored with analog techniques and classic rock 'n' roll.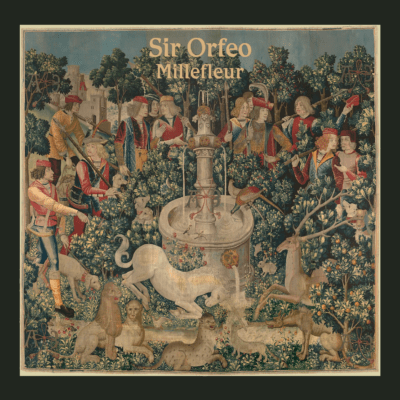 The gentle experimentalism of Sir Orfeo is similarly obsessed with bringing the past into the present. The project's title is a nod to an old Middle English poem based on the Orpheus myth. (Likewise, "Millefleur" refers to a dense floral pattern popular in late medieval tapestries.) "I'm really inspired by the world of medieval English literature in general," Wareham says. "The symbolism is so rich, the writing is so musical," he explains. "Part of what I try to do in writing a song is to write lyrics that feel contemporary, but still ring with … the beautiful chime that a lot of this older poetry has."
Wareham asked Chicago animator Shane Beam to create the music video for "So Long." Like Sir Orfeo's songs, Beam's abstract animations have a handmade quality to them. In the video for "So Long," his drawings morph and merge like vines crawling up a wall, blossoming into a mesmerizing dance.
For Wareham, the appeal of old things — ancient folklore, medieval poetry, vintage instruments — is their endurance, their rootedness. He is not trying to resurrect the past with Sir Orfeo, but repurpose it to create something new. "I'm trying to make the music that I hear in my head," Wareham says. "Because I haven't heard it before."
---
Sir Orfeo's new single, "So Long," is out April 20. The forthcoming EP, "Millefleur," will drop June 25.