Boston Area Crew From 'Sound Of Metal' Rooting For Oscar Wins
While they personally may not be up for an Academy Award this year, several Boston area film professionals who worked behind the scenes on "Sound of Metal" will be rooting for it during the awards ceremony Sunday, April 25, airing on ABC at 8 p.m. The small-budget independent film about a drummer who loses his hearing competes in six categories, including Best Picture.
Loosely set in a tattered stretch that could be anywhere in the U.S., the visual backdrop for "Sound of Metal" actually comes from the dated signage along Route 1 or spots like the Agawam Diner in Rowley. Shooting on the North Shore in 2018 made for an easier commute for production designer Jeremy Woodward, of Winchester. He describes his job as "responsible for the half of movie that comes in through your eyeballs that isn't people or clothing." That job currently has him in Atlanta where he'll watch the Oscars with "fingers crossed."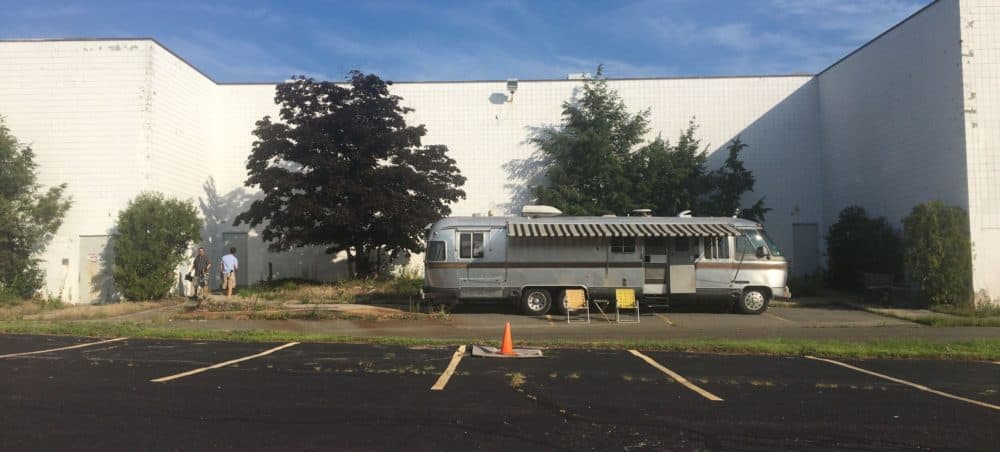 Woodward recalls driving around in an Airstream RV with director and co-writer Darius Marder to get a sense of how lovers and punk bandmates Ruben (Riz Ahmed, up for Best Actor) and Lou (Olivia Cooke) live for the first part of the movie. He says the smart script gave him the opportunity to depict a compressed portrait inside a mobile "metal bottle." (Marder — who grew up in Conway, Massachusetts — along with his brother Abraham Marder and Derek Cianfrance are nominated for Best Original Screenplay.) From the banquette where Lou rides shotgun to the mounted backgammon board, "everything in [the RV] was assembled," says Woodward.
As Ruben begins to lose his hearing and tries to figure out what's going on, Woodward explains that the shiny or loud surfaces inside the RV or nightclubs (shot in Cambridge's Middle East club complex) become cleaner and less personal in the pharmacy or audiologist's office (shot in a Longwood Medical Center building). That feeling shifts yet again when Ruben moves into a timeworn farmhouse shared with other people who are in addiction recovery and use sign language.
In the clapboard-clad sober house, nestled in a salt marsh in Ipswich, "things calm down a lot," says Woodward. Instead of the "crispy, aggressive, in-your-face details that characterize Ruben's life… you start to see pervasive white, earth tones and the greenness of trees," he says of Greenwood Farm, managed by the Trustees of Reservations. "That building has so much history and age and wear, you feel every footstep that has gone on those stairs," he says. That intuited presence subtly coincides with an expansion of Ruben's relationships, anchored by Paul Raci's "monumentally warm and wise presence." Raci's widely lauded performance as Joe, who runs the home and offers counsel to Ruben, includes an Oscar nomination for Best Supporting Actor.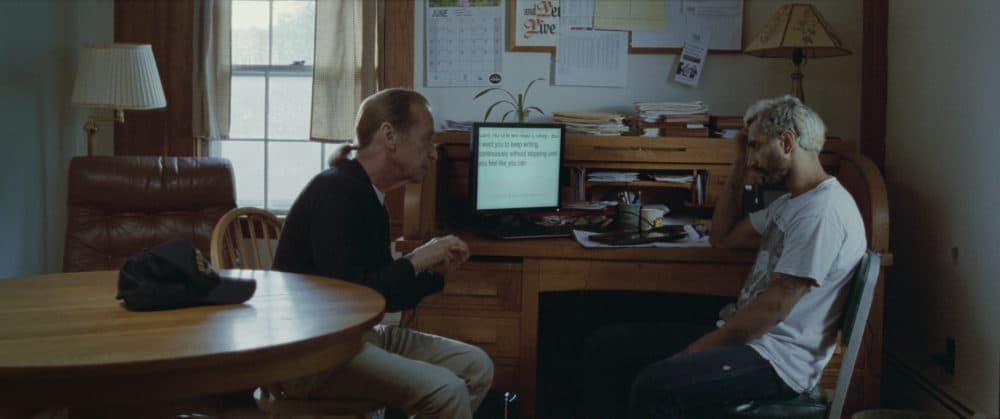 Location manager Stephen Hartman, of Boston, helped secure the farmhouse as a location. He says he knew going in that this project would be low-budget. It helped that the script "read like a novel." "For every location, I had to go and beg them or really try to convince them to do it for reasons besides the money," he says. To give a sense of scale, Hartman says he rented the Greenwood Farm for about a month for what a movie like "Little Women" would've paid for a day. He would tell potential locations, "We think it's going to be inspiring and a worthwhile cause" and that the director had an uncompromising creative vision.
Perhaps because of that vision "Sound of Metal" had a long and somewhat rocky road before finally getting made. Chris Stinson, of Portsmouth, New Hampshire, was part of two different producing teams for the project and says he helped convince Marder to bring the production to Massachusetts. "We scouted three or four years ago and he liked how it worked," says Stinson. With a small rewrite, Stinson says they turned to financing.
"Normally [line producers] don't find the money," says Stinson of his formal credit on "Sound of Metal." "But on this one, we said, 'Wow, we love this movie,' and opened up our Rolodex." He spoke via Zoom with on- and off-screen producing partner Amy Greene, who served as both production manager and stunt coordinator on the film. The pair's wide-ranging involvement also included recommendations for staffing, casting, locations and more.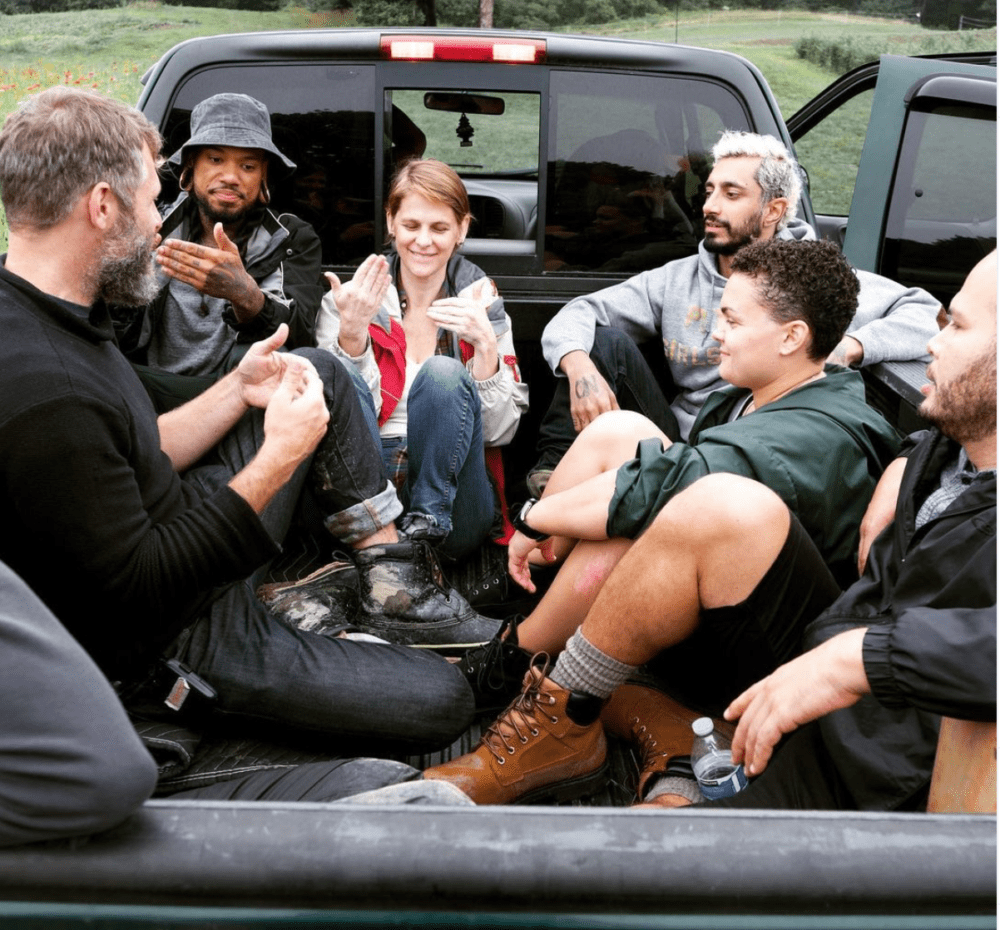 Greene says that everyone on the project knew that authenticity in regard to the deaf community "was very very important." She and others visited schools for the deaf in the Greater Boston area to observe and learn, scout for locations and cast people who are deaf to play deaf characters. (Ahmed learned American Sign Language for his part as well as how to play drums; Paul Raci grew up as a child of deaf adults, uses ASL, and has been a long-time advocate for the deaf.)
Boston Casting's Lisa Lobel earned her first nomination for a Casting Society of America award for the local casting on "Sound of Metal." She says at first she felt daunted at the prospect of finding the right person to play Jenn, for example. For the role of this outspoken resident at the sober house, she says Marder wanted someone "deaf, gay, funny and a great actor. I was like 'sure!' Then Chelsea Lee came to us and is amazing."
Lobel says she cast 8-year-old Michael (Domenico Toledo) and his real-life father, Joe Toledo, at an audition at the Learning Center for the Deaf in Framingham. Prior to this project, Lobel says she had neither met nor cast a person who was deaf. Working on the movie helped her realize that "hearing people can kind of hide behind words but when you're deaf your whole body is part of your language."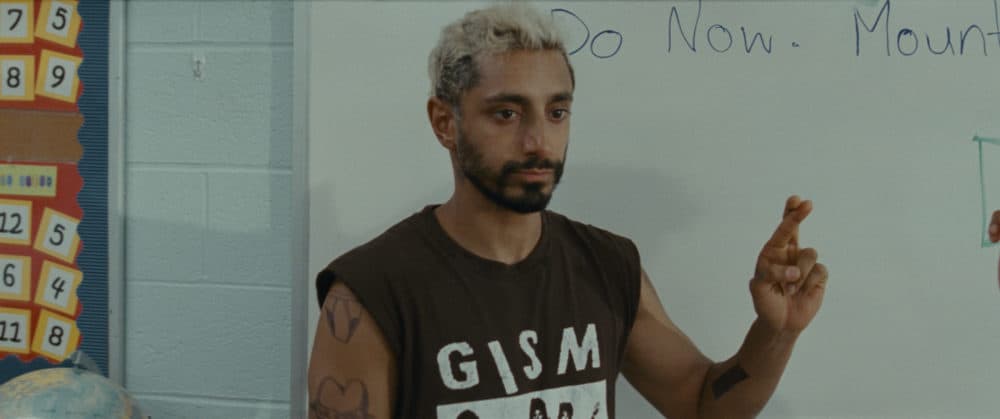 On Oscar night, Lobel says, "I will be home safe and socially distant" with a glass of champagne. No matter the outcome, she marvels at Marder's ability to pull off "Sound of Metal" on a shoestring. "Knowing that I helped him create this? Now it's here forever."
"I'll be at home like we are all the time these days," deadpans Hartman. "We'll be texting each other every time that an award goes our way or doesn't go our way."
Greene says she and Stinson could attend the in-person ceremony, but due to the quarantine restrictions on their current project, shooting in New York, they will watch virtually. She says it's tough missing out on a once-in-a-lifetime opportunity, then adds, "Hopefully, it's not a once-in-a-lifetime opportunity."
"We'll all be feeling the love across the globe wherever we are."