Corruption Trial Of Former Fall River Mayor Jasiel Correia Begins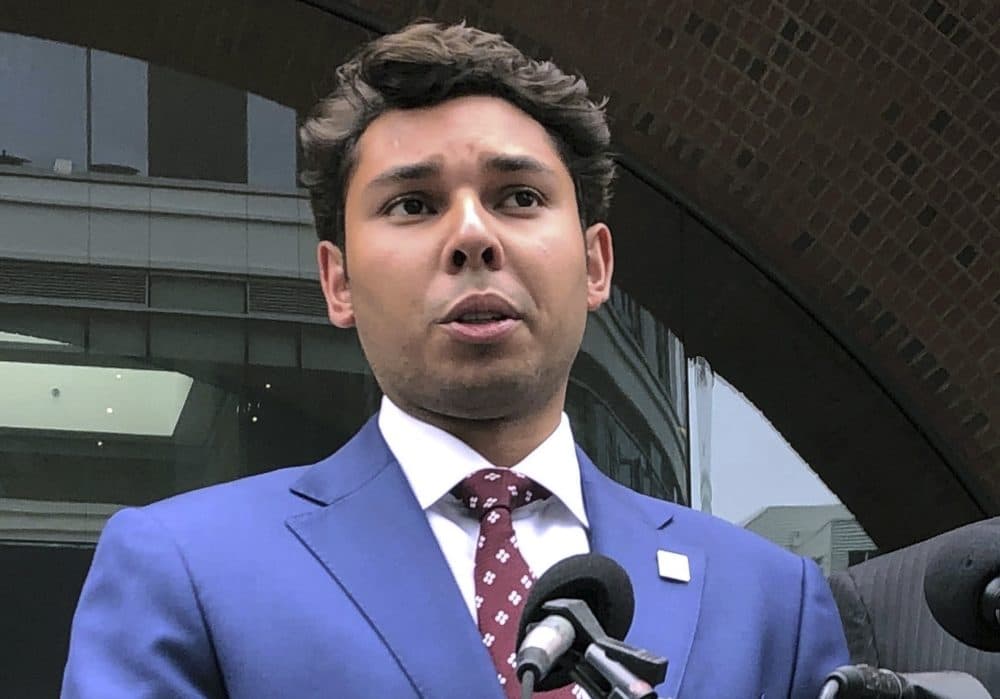 Opening statements are set to begin Monday in the federal trial of former Fall River Mayor Jasiel Correia in Boston.
Correia was last arrested in September of 2019 and faces 24 criminal counts, including multiple counts of fraud and extortion. The 29-year-old, who was once lauded as a rising political star, is accused of extorting money from marijuana businesses during his tenure as mayor, and of stealing money from his chief of staff.
Prosecutors also will argue that Correia stole more than $230,000 from investors for a smartphone app he created to finance a "lavish lifestyle." Those charges were first brought in the fall of 2018.
Correia pleaded not guilty to all charges. Because of the coronavirus pandemic, his trial has been delayed repeatedly.